My Spring Edit is a compilation of my favorites and wishlist for the season, particularly, clothing and beauty.  I love Spring, the warmer temps and later sunsets really up my mood and I always crack out the bright hippies again, specifically my reds, how about you?

CLARINS INSTANT LIGHT LIP COMFORT OIL
My lips are always so dry and something about this, maybe the packaging or the look of honey draws my eye every time.  Tons of people talk about this and it's not too crazy expensive so I might have to pick this up some day soon.  And it's literally called the Instant Light Comfort Oil, how much better can you make that sound?

TOO FACED HANGOVER REPLENISHING FACE PRIMER
This has been a favorite of mine for a while, the scent of coconut water is one of my favorites and the texture is light but hydrating.  It plays especially well with the It Cosmetics CC+ foundation which is another favorite of mine so I'll have to restock on that too.  Also, this packaging is genius, a pump in a tube is a dream because 1. a pump and 2. you can never get everything out of regular pumps.  I also love that this says "We love your skin, even when you don't" on it because we all have those days that we hate how our skin looks.

ESTÉE LAUDER 'DOUBLE WEAR LIGHT' STAY-IN-PLACE MAKEUP
After hearing Anna talk about this, I am so intrigued!  I have always wanted a Double Wear Foundation but recently I've been going for lighter base options so a medium/ full coverage foundation wasn't going to cut it.  But this guy just seems like the perfect solution, a light, long-lasting foundation is just what I'm after.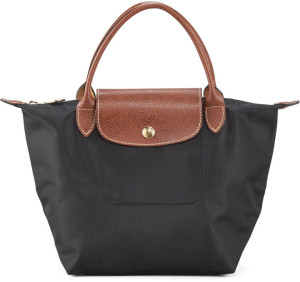 LONGCHAMP LE PLIAGE SMALL HANDBAG, BLACK
I hope to be buying this bag this month, it's the perfect day bag: small and classy.  Of course I would get the smaller one since I never have enough to carry around in a big bag and although I want to get some pastel accessories, this one I'll go with black.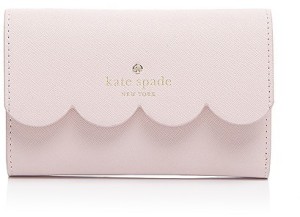 KATE SPADE NEW YORK LILY AVENUE KIERAN WALLET
Here's that color I want to put into my Spring wardrobe.  Light shades add so much happiness to outfits, I love this scalloped wallet from Kate Spade in the perfect shade of pink, it's light enough that it doesn't look too young.  I really have a thing for Kate Spade bags, they're my favorite treat to myself.