My Weekly Favorites #8 are all about looking awake, which the jet-lag and 7 hour time difference aren't helping.  A powerful mascara, trustworthy foundation and a product called Well-Rested? That sounds like a perfect three product face to me.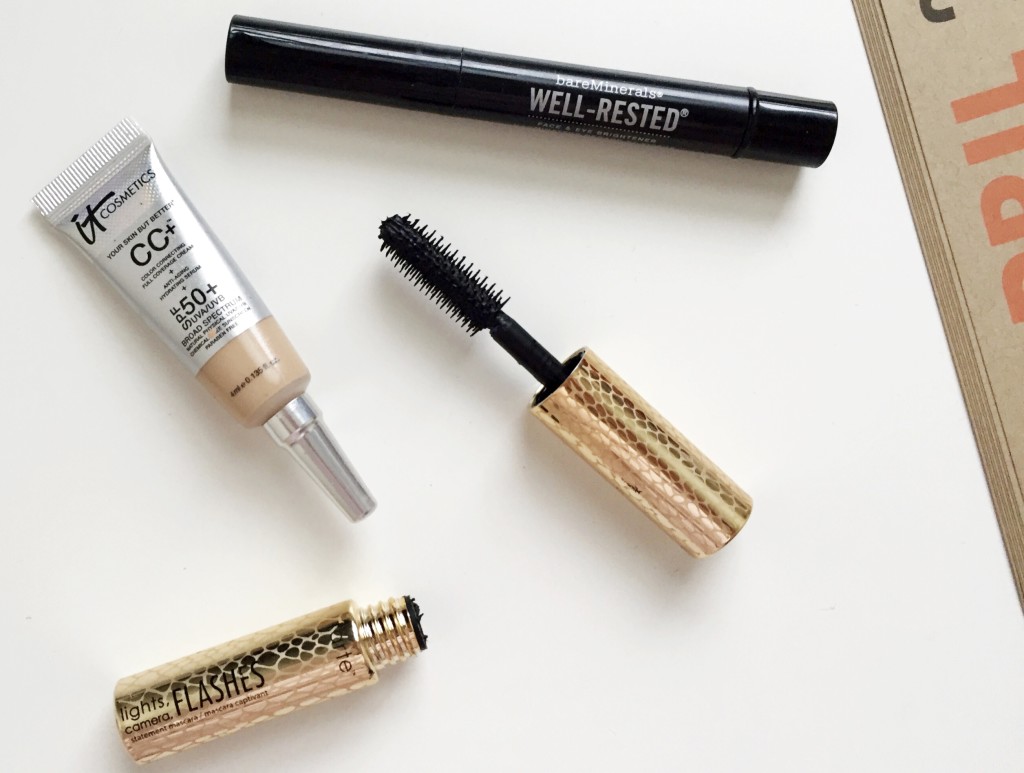 After leaving a 9 hour plane ride, I can tell you that no-one looks that great but I just want to look decent, you know?  So after wiping my face down with a Cetaphil wipe (the only wipes I trust), I apply the BareMinerals Well-Rested brightener and highlighter to try to cancel any redness on my skin and darkness under my eyes.
After that I dot It Cosmetics' CC+ on my cheeks, forehead, nose and chin and blend, blend, blend for a flawless base which doesn't need powder to look alright for a few hours.
Finally, I finish with the best high-impact mascara ever.  Tarte's Lights, Camera, Flashes is the blackest black and most voluminous mascara and having it in a travel size just makes it that much better. Although the brush is a little pokey on your lash line, it's so worth it for the results.
P.S. Read my interview on Confetti and Curves here!