There are two types of mornings: those where you lay in bed for a while scrolling through Instagram and those where you throw off the covers and get down to business. I have to say that I prefer to get down to business than sit in my bed all day but I'd like to note that it is possible to get things done in bed, keep that in mind as you read this post about my most productive morning routine.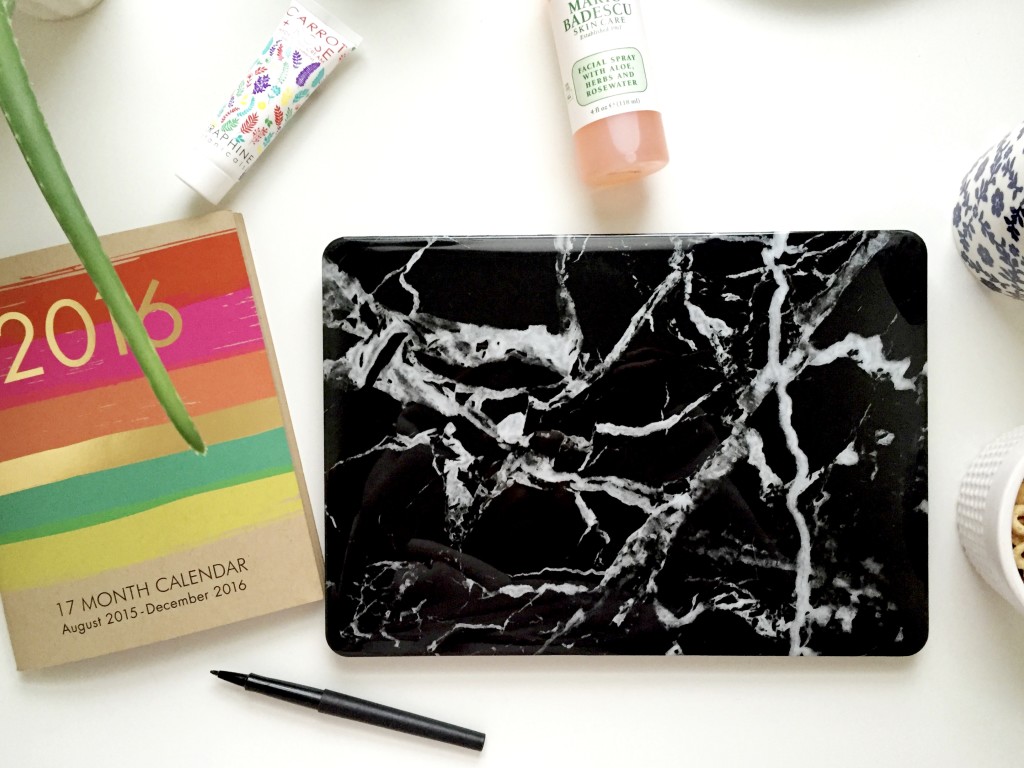 I wake up around 8 or 8:30 on weekends when I do most of my work and I don't know about you but the first thing I do in the morning is get some water, tea, and breakfast.  A bowl of granola or fruit is a good breakfast to have when you're taking photos early or writing posts but if I'm editing photos I'll go for a bowl of yogurt, granola, and fruit, or steel-cut oats.  Breakfast is by far my favorite meal of the day, so I like to change my morning meals up often with new fruits and flavors and multitasking while I'm eating gets me in the mood to get things done from the start.
Next I wash my face and usually put on a leave-on mask like Clark's Botanicals Deep Moisture Mask to multitask.  My top skincare picks right now are Mario Badescu Rosewater and Caudelie Beauty Elixir, they're so easy to spritz over my skin at any time for a refresh, especially being in front of a laptop all the time.  The Carrot + Rose Hydrating Cream is my favorite hand lotion right now because it absorbs so fast and doesn't leave my keyboard greasy, plus is smells amazing.
After I eat and do my skin care, I usually make a check-box to-do list for the day to make sure I don't forget any pressing issues.  Then I check up on my editorial calendar to see what I need to do for the week before getting to work on photos or writing.  I like adding things to my editorial calendar as much as possible to make sure I never run out of posts I want to write.  I am a very goal and schedule oriented person so that colorful calendar keeps me motivated to get things done.
I always sit down at my desk with my shades open to let in lots of light and open up my laptop with my favorite music playing to keep me in the zone.  Once I've gotten my important things out-of-the-way, I respond to comments and read others' posts before heading to my blog and updating plugins and taking care of all that.
I work for about 2 to 3 hours before a break for lunch and plans I have with friends or family for the day.  I like to work early in the morning and late at night so my usual schedule is about 9AM-12PM and 11PM-1AM.  I can get a lot done in those short periods of time and those are what works for me.