While I was away on Spring Break, I went and racked up some pretty good French and German beauty buys.  Brands like Zoeva and Caudelie feel so much better to buy in the countries they're based in.  I did my fair share of stocking up on European skin care and a bit of makeup, but hey why not?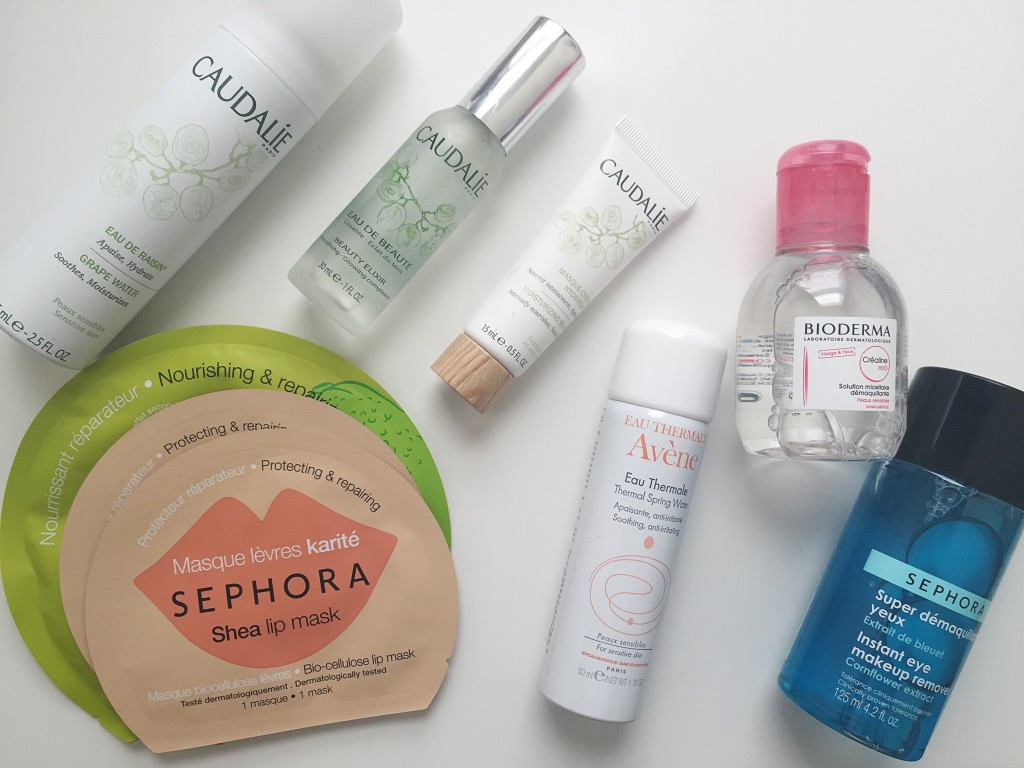 All of my skincare buys I got in Paris, at Sephora, a MonoPrix, and Galeries La Fayette.  I started at Sephora with the masks, I've never seen these Lip Masks before and my lips are always in such bad shape so I picked up 2, and at only €2.50 I was pumped for these.  I still have yet to use them but they will be in a favorites soon enough, or maybe not, who knows.  I also got the Avocado Sheet Mask to repair and nourish the skin and with how dry my skin got this week, I definitely needed it.  It smelled nice and I kept it on for about 45 minutes or so and my skin didn't feel dry or tight at all when I took it off.  I will definitely be buying Sephora Sheet Masks in bulk from now on.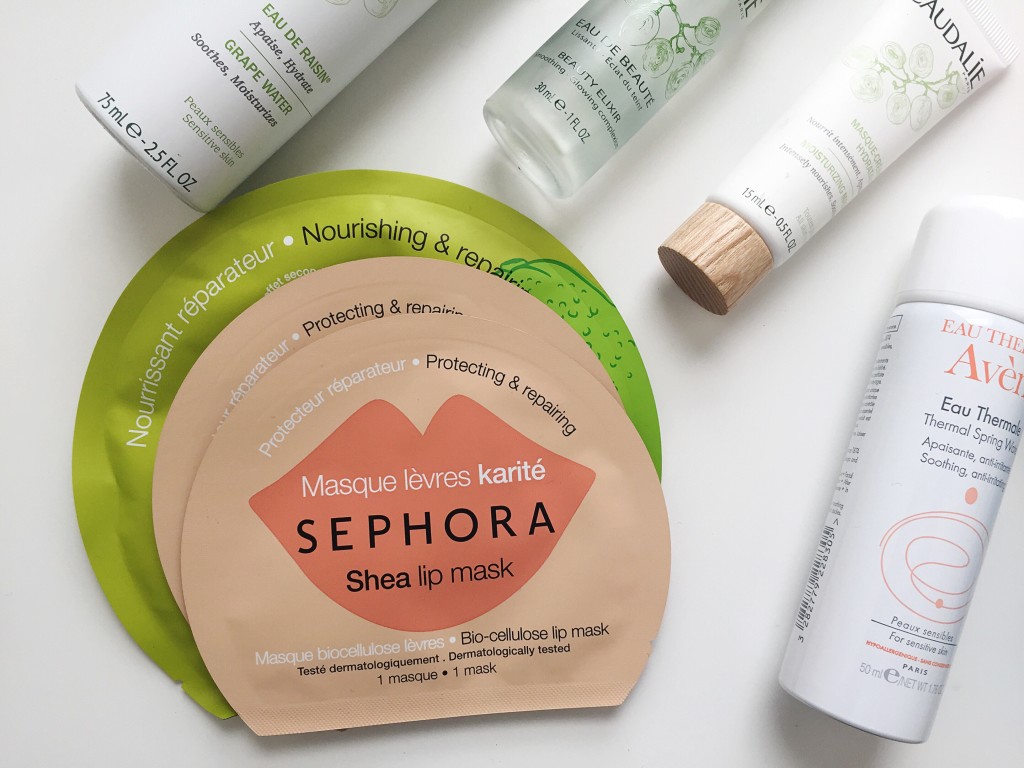 Also at Sephora I picked up the Instant Eye Makeup Remover because some beauty blogger/ vlogger raves about it, I can't remember who right now but they loved it so much that I had to get a bottle.  I'm finishing one up right now but I am excited to try this one!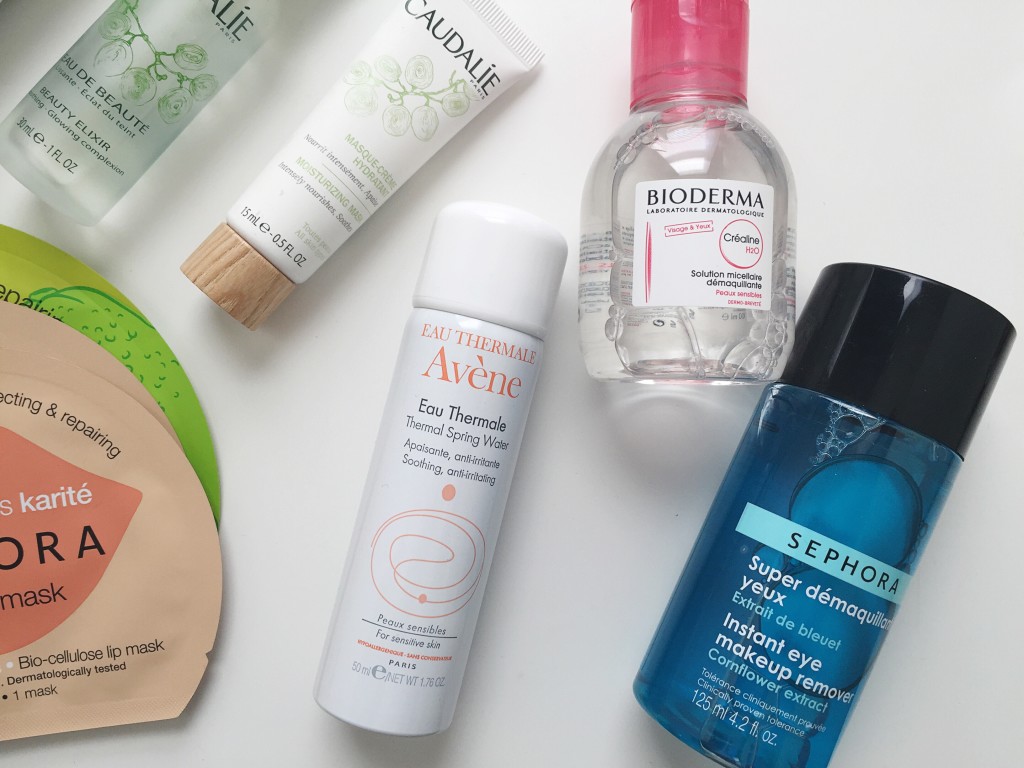 Next stop: MonoPrix.  This is where I got my skincare minis: the Caudelie Moisturizing Mask, Avene Eau Thermale Spring Water, and Bioderma Micellar Water.  I love using the Caudelie Mask as a moisturizer to give my skin some extra love at night, it smells so nice and feels great on, I would definitely recommend if you have dry skin.  Next is the Avene Eau Thermale Spring Water which is the most gentle facial mist I've ever tried, there's no scent and it's the finest mist out there.  If you have sensitive skin this is the product for you.  The Bioderma Micellar was completely in French so I couldn't tell which one was for sensitive skin and I'm guessing it wasn't this one or my skin straight up hates this because I broke out for the first time in months the day after I used this.  Although it's not for me, it might be for someone with skin less sensitive to new products.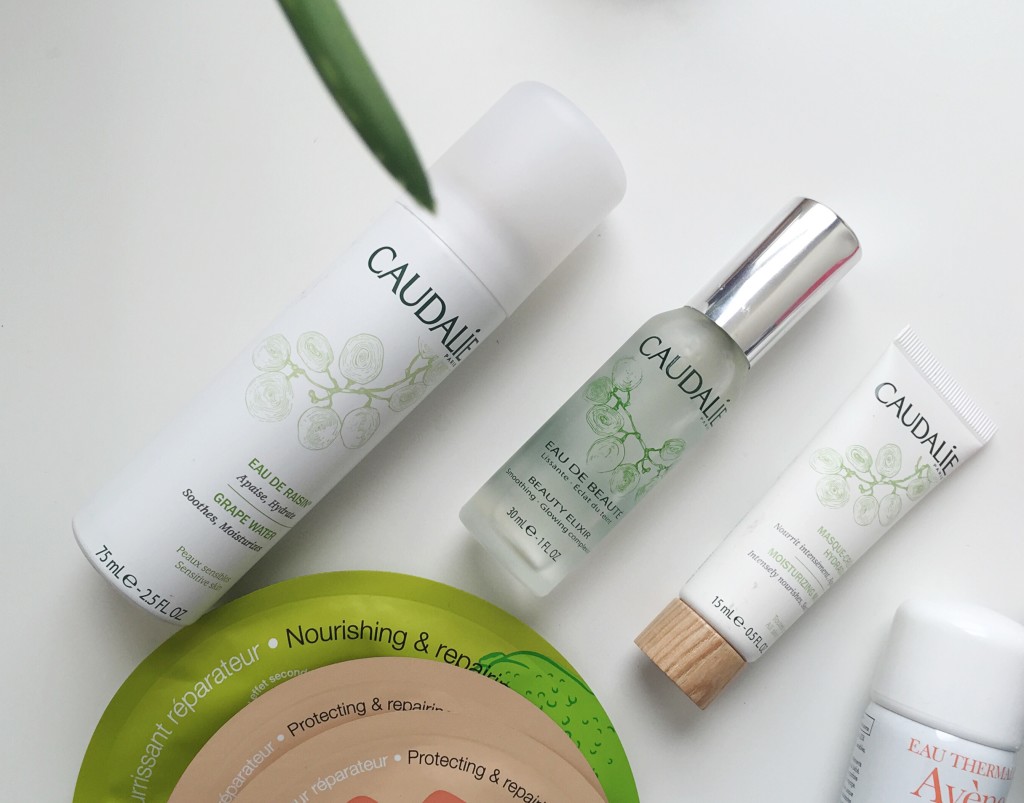 My last skincare stop was Galeries La Fayette at the Caudelie counter.  I have wanted to try the Beauty Elixir for a while and the mini wasn't that expensive so I picked that up and because I'm so into facial mists, I got the small Grape Water which was crazy inexpensive.  The Beauty Elixir has a slightly thicker than water consistency and the nicest pump out there to even distribute a generous amount of product across your skin.  It feels super minty on the skin so if you don't like that I'd steer clear but overall it feels luxurious and hydrating.  The Grape Water has a nice fine mist and smells really lovely.  It's moisturizing and was so inexpensive that this will probably be the only facial mist I ever repurchase.
On to makeup, I got these from Douglas in Berlin, Sephora in Paris, MonoPrix in Paris, and H&M Beauty.  At Douglas I picked up the Zoeva #125 Stippling Brush which I love for foundation and powder, blends so well and looks very natural.  I also got the L'Oreal Nude BB Magic Powder because at the beginning of this trip I was really needing a new powder and I can assure you I am well stocked now.  It has a light coverage to cover anything concealer won't but not too much to feel heavy.
Sephora is where the weird thing happened, I walked around for nearly 3 hours with a completely open mind to spending however much I wanted since I didn't spend as much as I thought I would everywhere else and I ended up with only Sephora Brand products.  I love Sephora Brand but I was expecting to buy a Nars, Marc Jacobs or Makeup Forever product or two.  At Sephora I got the Smoothing and Brightening Concealer in a light pink shade to help cover dark under eyes.  It comes in a twisty paint-brush type package but the formula isn't as blendable as I would have hoped.  It covers well but with my dry under eyes, the formula isn't working out all too well.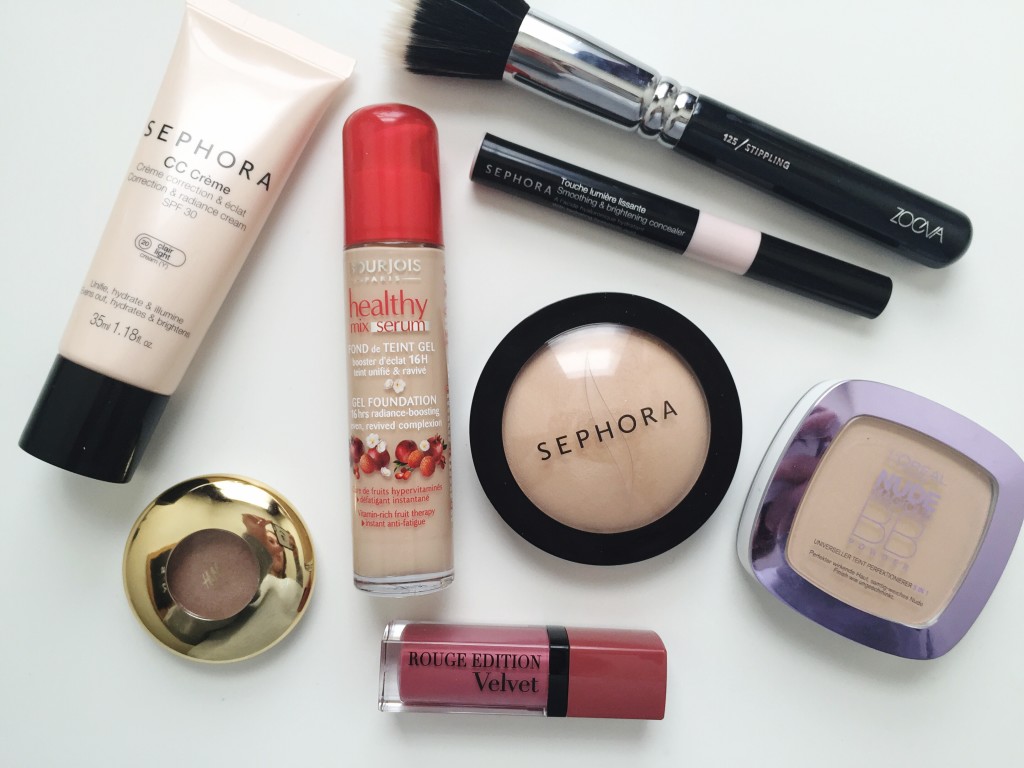 Also at Sephora I got two base products, the CC Cream and the MicroSmooth Baked Foundation Powder.  The CC Cream I saw reviewed by a vlogger and he said it was on of his favorite foundations but I know they don't carry it at my Sephora and I saw the opportunity and jumped for it.  I haven't had too much time to experiment with the formula but the color is great for me!  The powder foundation is exactly what I was looking for in a powder foundation, it looks dewy and doesn't make my skin look masked or powdery.  There's still good coverage but it doesn't feel too drying like some powders, also great shade range for lighter skin tones, lots of undertones.
Next I went to H&M and only went to the beauty.  Lily Pebbles says how good the eyeshadows are so I had to pick one up in the shade Golden Light and I love how blendable this shade is and it adds so much dimension to my eyes with a sweep across my lids.
Lastly I went to MonoPrix and browsed through the Bourjois counter.  I found Anna's favorite Rouge Edition Velvet Liquid Lipsticks and Jaclyn Hill's favorite Healthy Mix Serum foundation and had to pick them both up.  For the lipstick I chose the shade Nude-ist which is a very pinky nude but still has that nude muted tone to it that I love for every day.  I think the texture is similar to NYX Soft Matte Lip Creams and lasts beautifully.
As for the foundation I'm not getting on as well with it as I thought I would.  For Winter it seems a bit dry for my skin but I'm sure in summer when it's hotter and my skin produces more oil it will be perfect.  I picked a perfect shade for my skin and I love that there's a pump!