After another week of testing out my new beauty purchases from Europe, I've come up with a new set of favorites for my weekly favorites 10 including products from H&M Beauty and Sephora.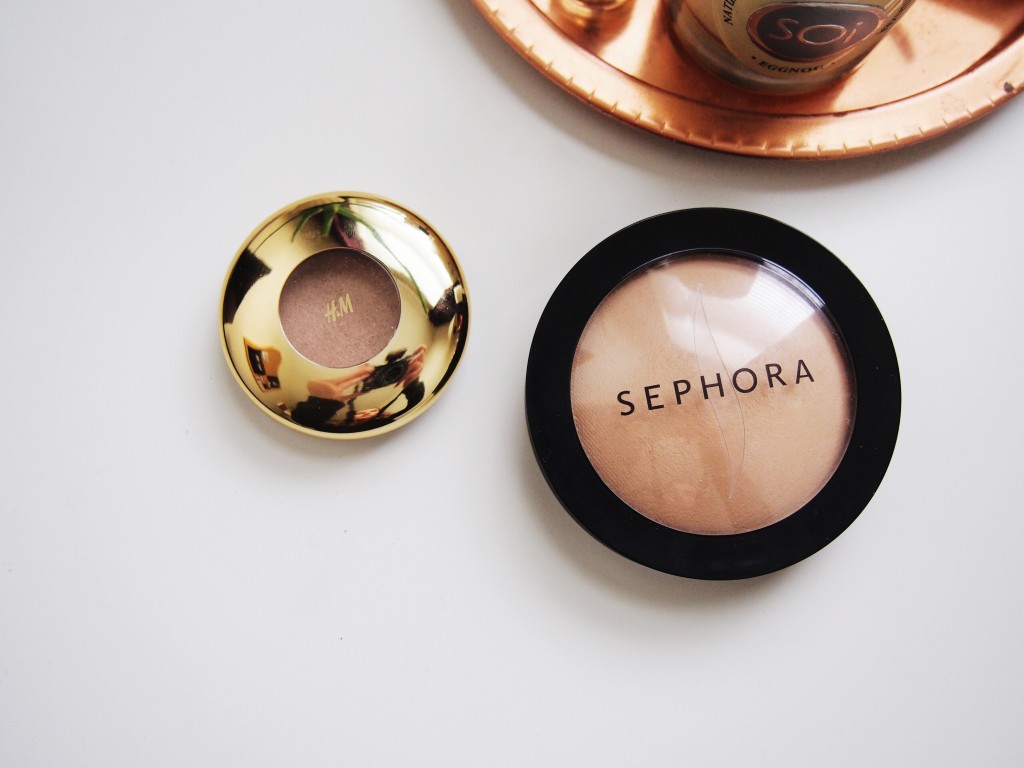 I got into a huge H&M in Paris and immediately B-lined for the beauty because Lily Pebbles goes on about the quality so much!  I ended up with a light gold shade of eyeshadow but everything looked so nice and the packaging is beautiful.  The quality is great: blendable, pigmented and super soft all make for a great shadow.  It's light enough to wear every day but great to layer with Too Faced Honey Pot for more depth at night.  They're so affordable that I highly recommend you pick some up fast.
I've been looking for a powder foundation for so so so long and I ended up with the Sephora Mineral Powder Foundation because it has a natural finish unlike the others from the Sephora brand. I liked that I could find a shade for me because sometimes I have a hard time finding a shade with the right undertone without going too dark or too light.  This can be used on its own or over a liquid foundation for more coverage, wins all around.