All my April favorites 2016 are newbies that I got while going nuts in Europe over the makeup, including favorites from Caudelie, Zoeva, and L'Oreal.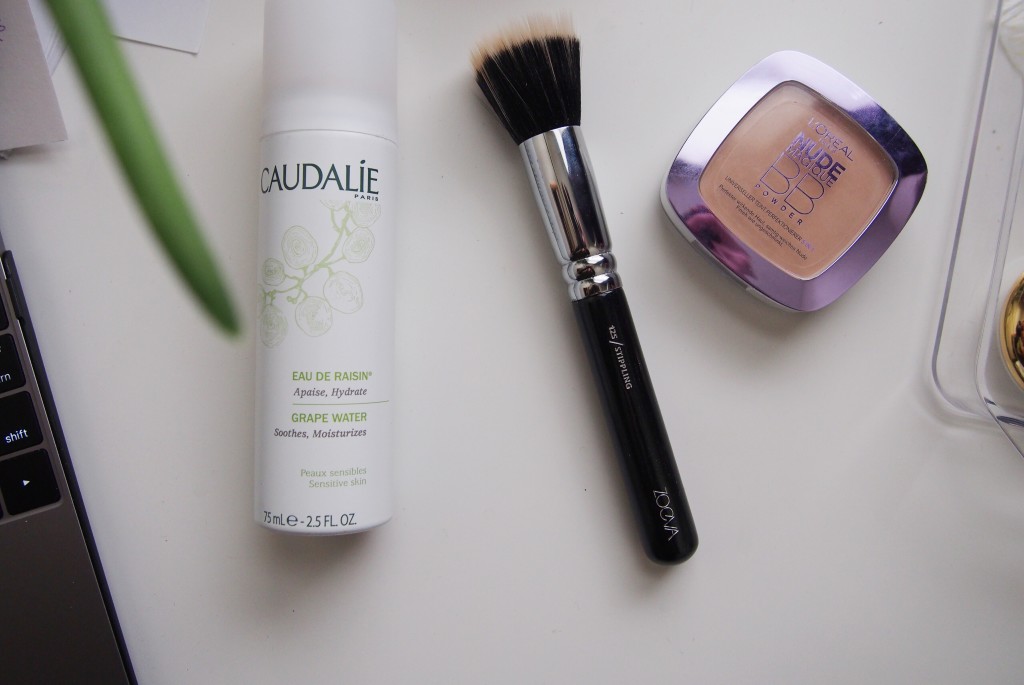 I've been looking at Caudelie for so long online but I've never actually bought anything but I've decided that it's time to start investing in my skin more.  I picked up 3 Caudelie items and so far my favorite is the Grape Water Mist which smells like mint but also hydrates really well and it has a superfine mist so it won't disturb makeup.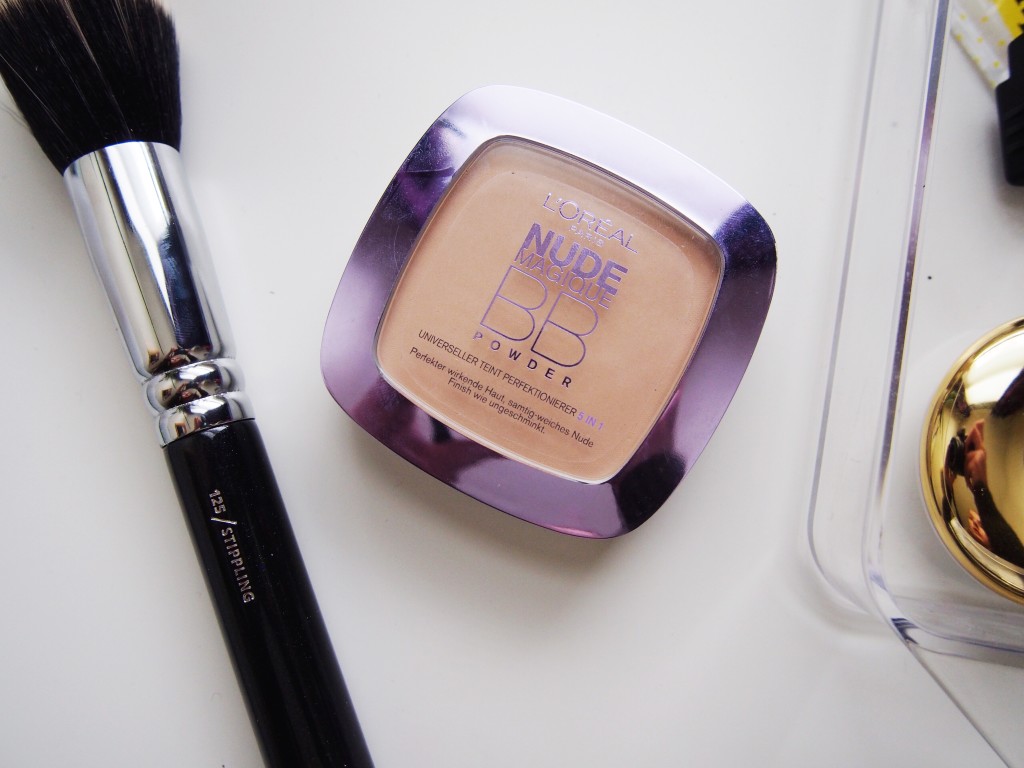 I always go online to Zoeva looking at their palettes and beautiful brushes and I picked up the Stippling Powder/ Foundation brush #125 in Berlin.  I've used it with both powder and liquid and it works really well for both.  There aren't streaky lines and blending isn't a total time suck with this brush.
Germany had so much more L'Oreal than I've seen in the US and I've been wanting a new setting powder so I got the Magic BB Powder. It has 5 benefits but it's all in German so what I know now is that one is Perfecting so it must be in the right direction.  This powder has some pigment but not too much, just enough to top off your foundation and even everything out.  I probably wouldn't use this as a powder foundation but anything can happen.