Over Spring Break I traveled to Germany and France and I thought it would be fun to do a bit of a photo diary/ favorite places in each city I went to.  You can see the Berlin version here.  I hope you enjoy and if you have been, leave me a comment below on your favorite places in Paris!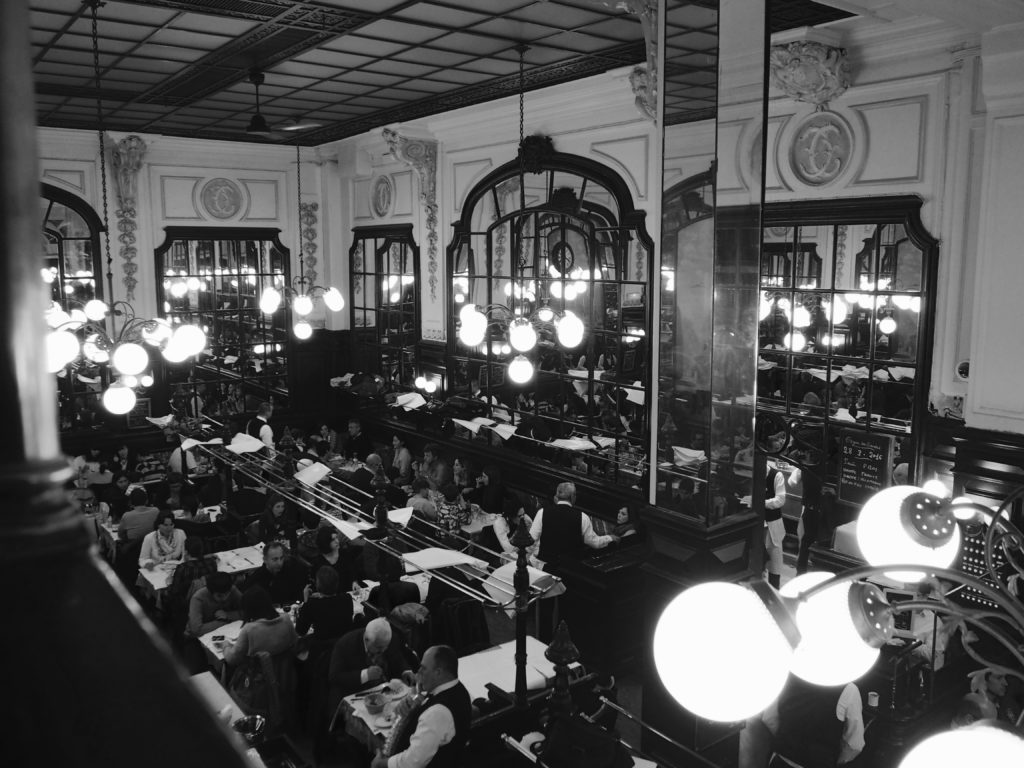 Bouillon Chartier Restaurant is a definite must go if you are in Paris because of the amazing food, atmosphere, and prices.  If you're worried about your food bill getting too high, this is the place to go (just to give you a sense of the price, 6 people with full meals, wine, and dessert was just over €100).  This is such a beautiful restaurant but keep in mind that there is a line outside but it moves very quickly so don't worry about it too much…just keep it in mind.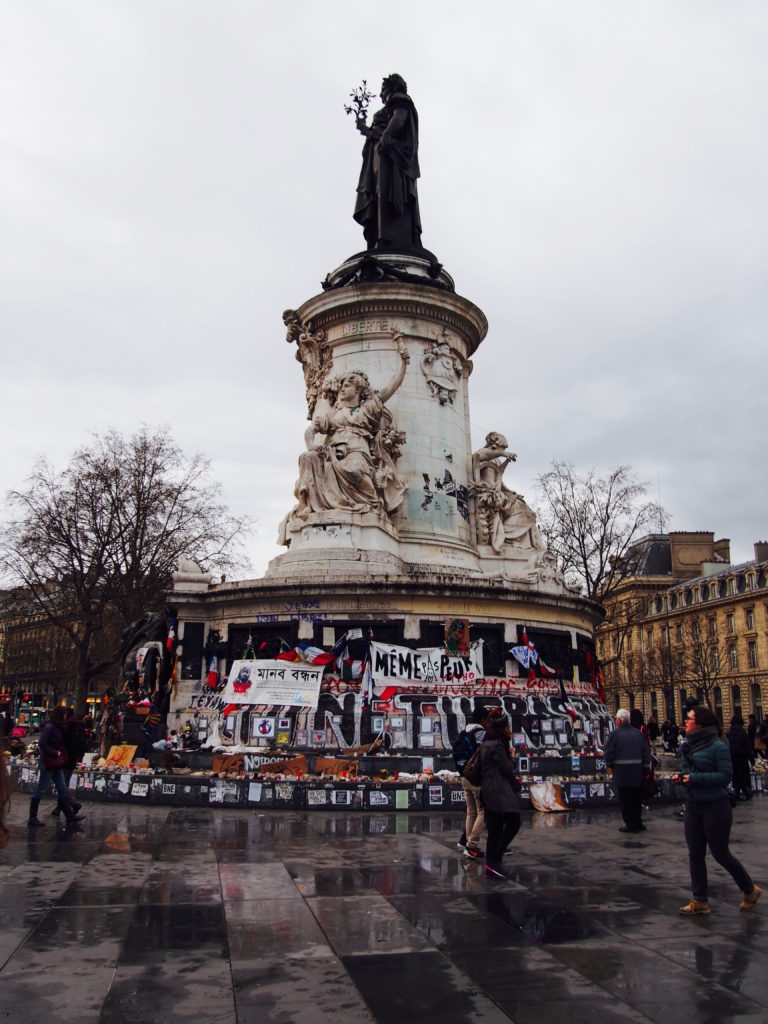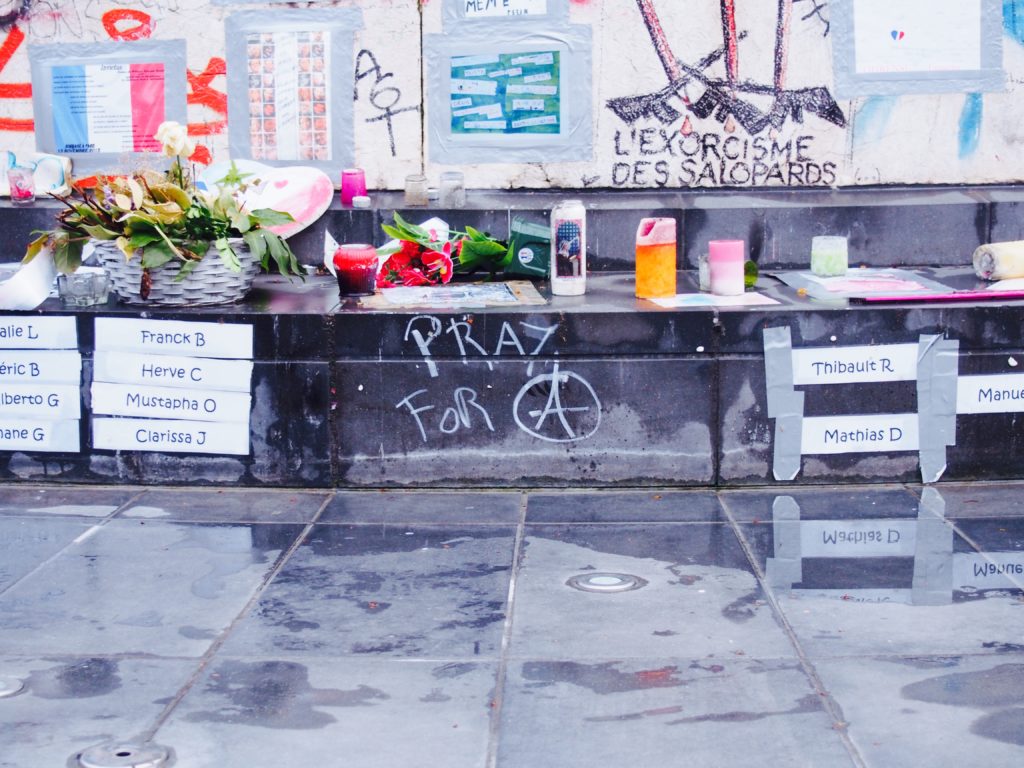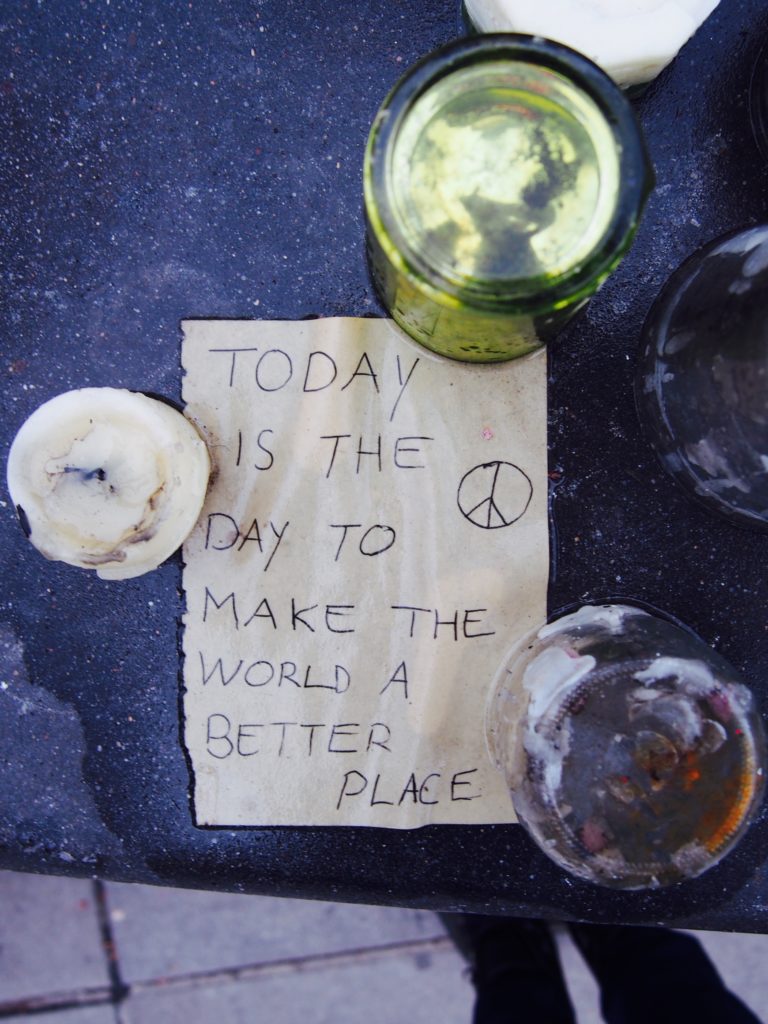 Place de République is where there is a stunning memorial for the Paris attacks.  Every day it looks different, there are people adding to it every single day.  It is filled with candles, letters, and notes like this one above.  There was also a quote on this that I loved "Be a help for we are all both patients and doctors".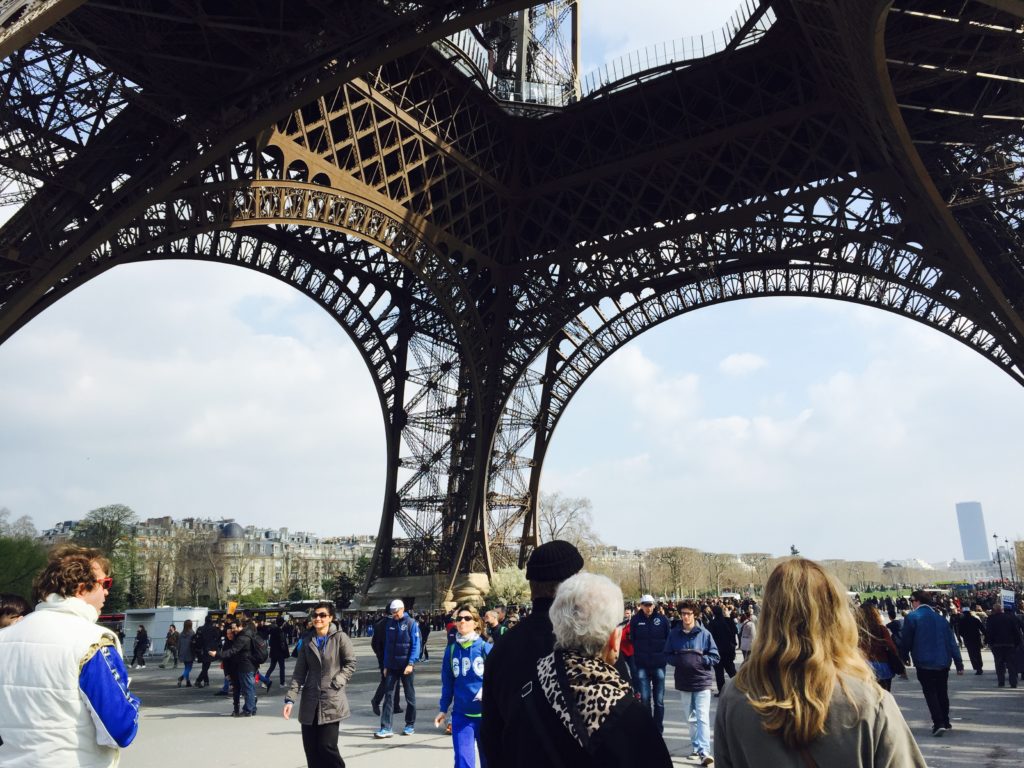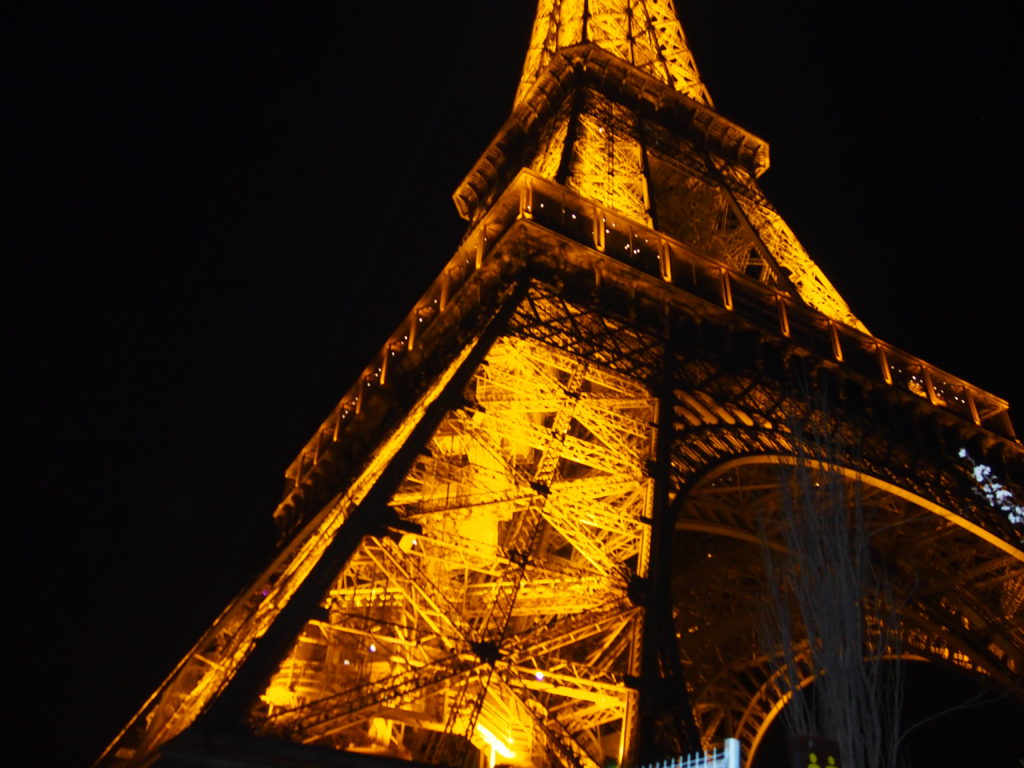 Obviously the Eiffel Tower is a must-see during the day and at night but if you can only go once, go at night.  At night on the hour, there is a gorgeous light show for 5 minutes.  Be about 50-100 feet away to get a good view, lesson learned that you can't see the lights from underneath.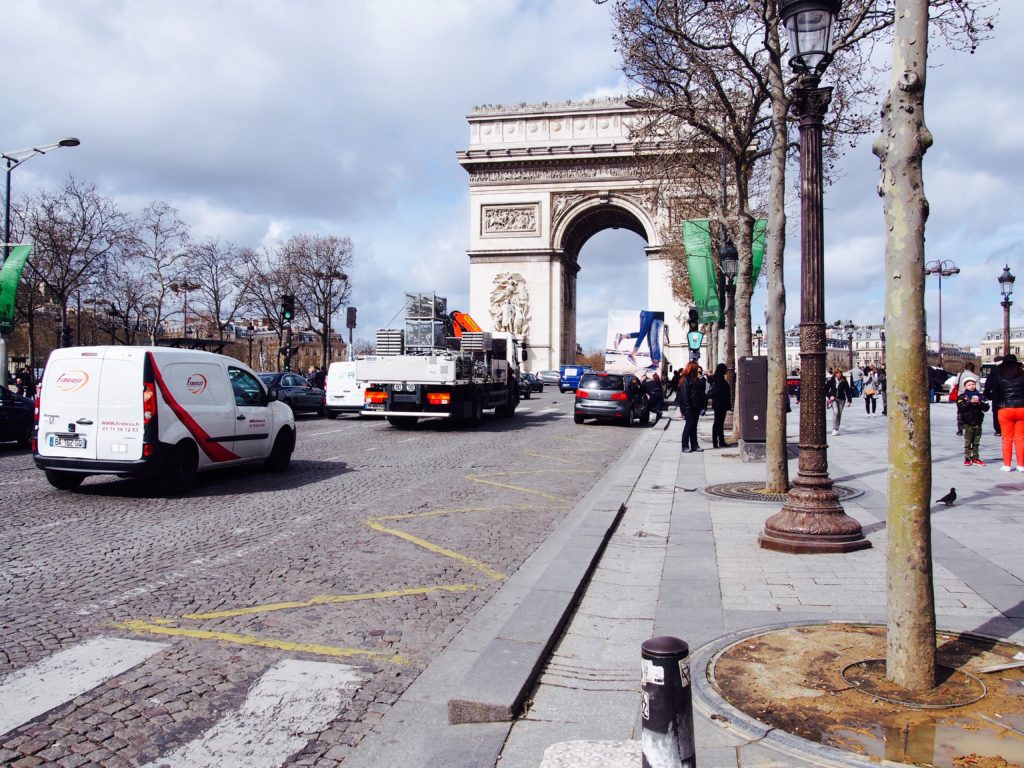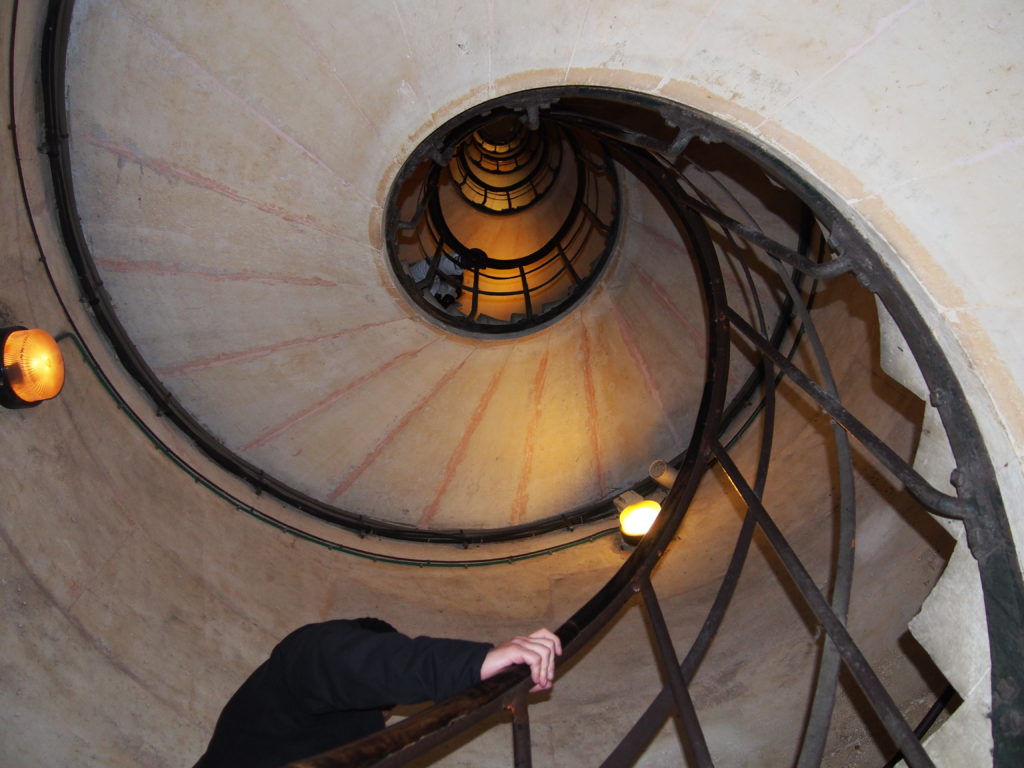 The Arc de Triomphe is beautiful during the day but I think it's amazing to go up at night, be warned though.  There is a solid 10-15 minutes in spiral staircases and once you get to the top there, there's another few flights.  I love sights from heights at night and this one is of course a gorgeous one, and for sure one of my favorite places in Paris.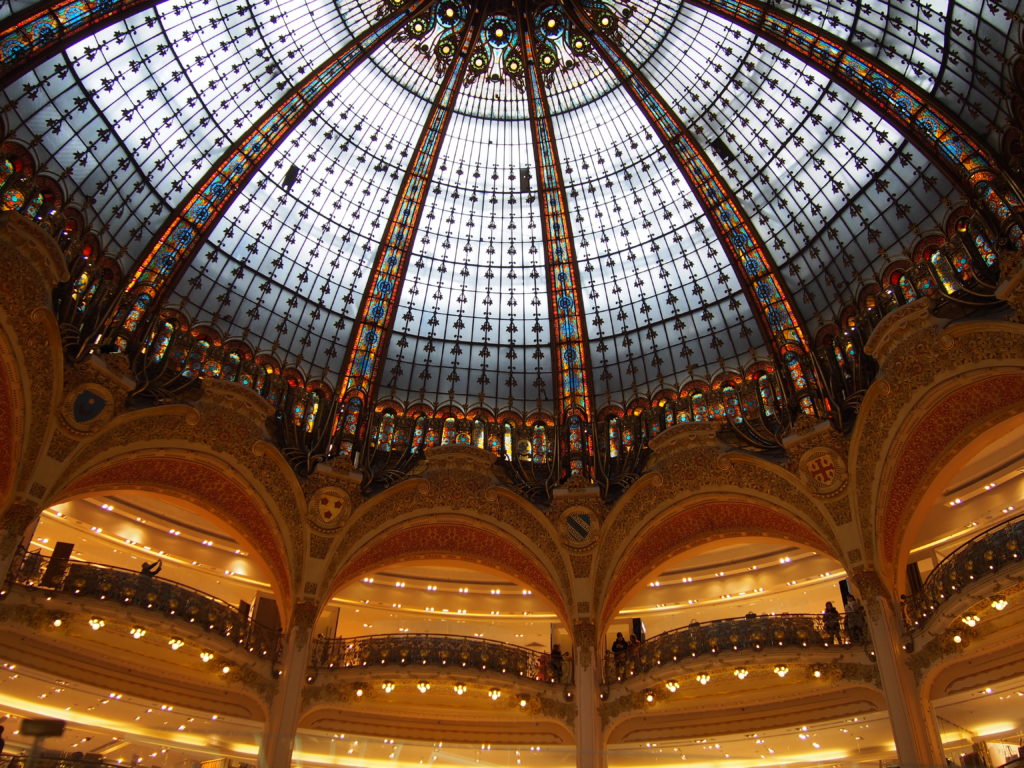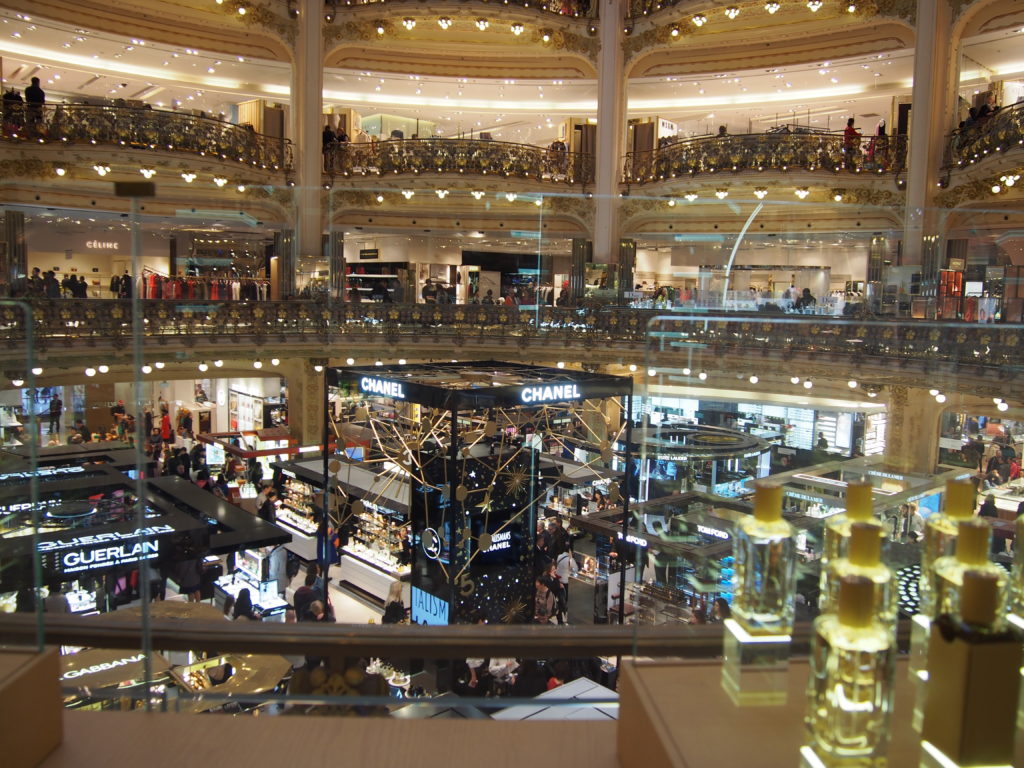 My last must-see is Galeries Lafayette, the biggest shopping center I've ever been to and one of the best makeup departments you'll see.  With Guerlain and Chanel, and Caudelie and Bobbi Brown, you've got your bases covered.  There's also floors and floors of clothing and accessories.  When you get to the center of the makeup, look up to see a gorgeous dome ceiling, but avoid going at prime shopping times or you will never be able to get anywhere.