I have 3 categories of products that I believe are definitely are worth the money.  I love experimenting with higher-end products and these once are not a disappointment.  I love the brands Becca, Too Faced, and Nars for when I'm feeling more spend-y.  These are products worth every penny and I can't live without any of them, let's get started.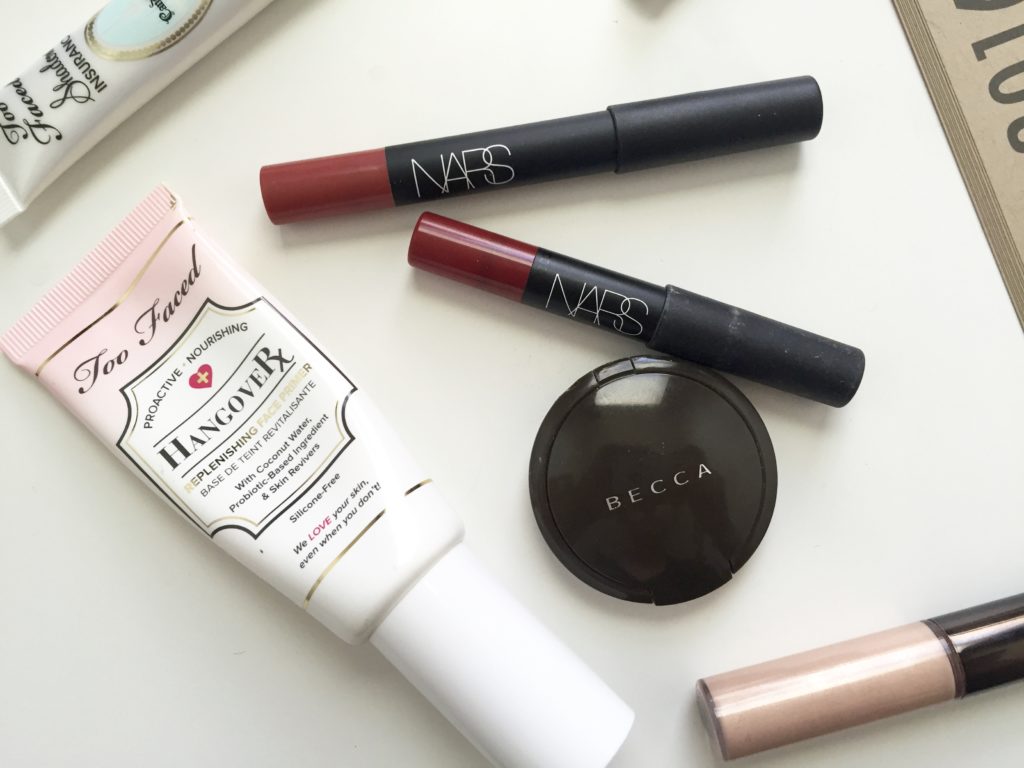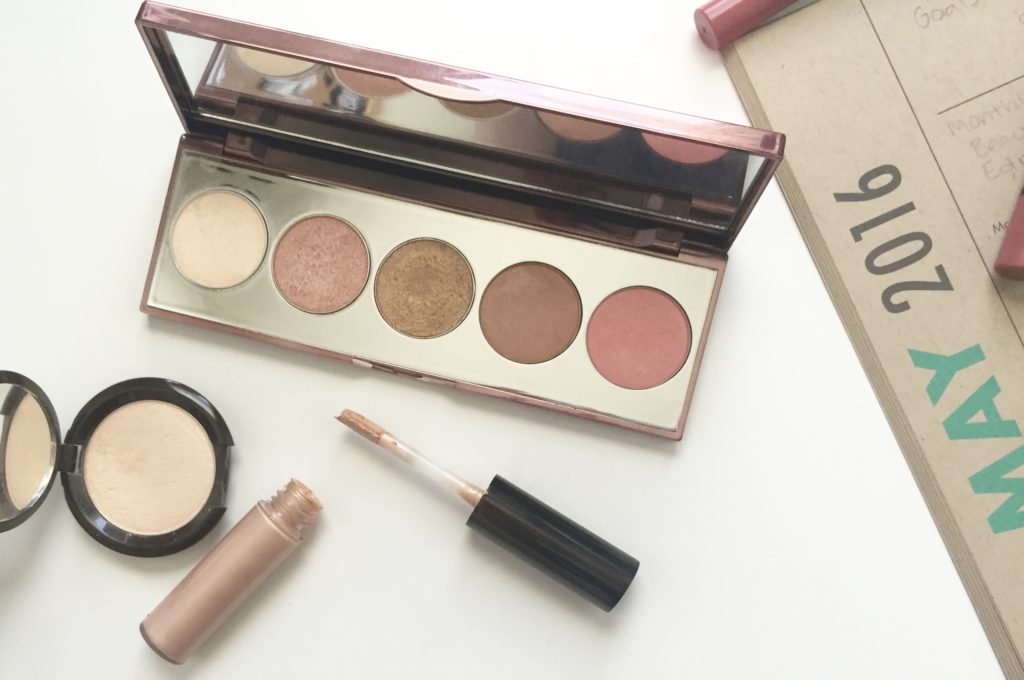 The first group has to be Becca highlighters.  All of their highlighters are such amazing quality with their beautiful and natural finish and their stunning glow.  I have a mini of the Shimmering Skin Perfector Pressed in Moonstone, Shimmering Skin Perfector in Opal, and the Afterglow Palette (reviewed here) that has 3 of the brand's famous Shimmering Skin Perfector Pressed.  Becca takes all different skin tones into consideration when creating products from very pale to very deep, giving everyone something to indulge in.
The liquid version is amazing to blend in under foundation for a lit-from-within look or after foundation for a more dewy look.  The powder is fantastic to lightly dust everywhere on dry skin or amp up the glow in specific spots for oilier skin.  I love using the different shades in the Afterglow Palette as eyeshadows and blush overlays.  They're such versatile products and are amazing value for the price since the single powder highlighters are huge.  This palette is perfect for travel as well.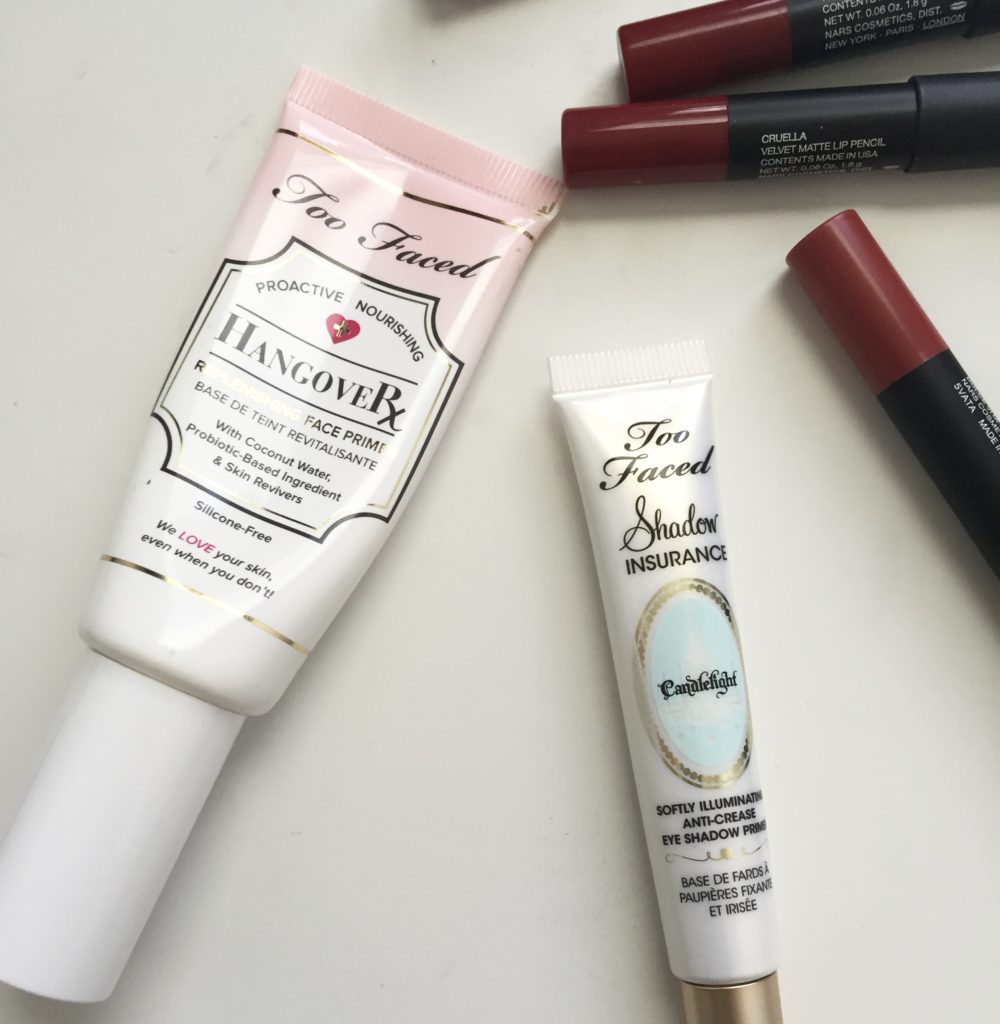 The next group is Too Faced primers because they are the best I've tried.  I have the Too Faced Hangover Primer and the Too Faced Shadow Insurance in Candlelight.  The Hangover Primer is such an amazing primer because it is insanely hydrating for a primer, it's perfect for when your skin is dry, dehydrated or dull.  After a long night, this is the best makeup product you can use to wake your skin up.  Can we talk about this packaging?  An airless pump in the tube makes it so easy to get all the product out from the base of the tube.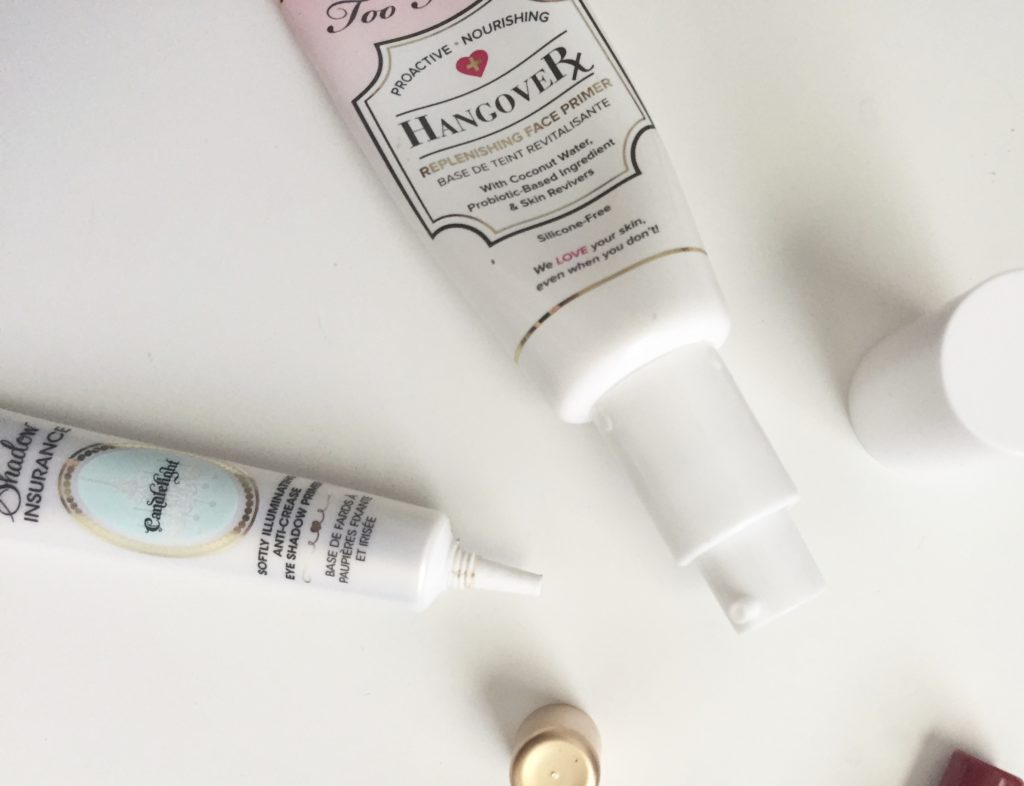 The eyeshadow primer is the best I've tried because it never creases one bit and since it has that beautiful intense gold shimmer to it, every shade I wear (mostly in the golden tones) looks so much brighter and more radiant.  You can also wear this on its own for a brightening, more awake look to your eyes.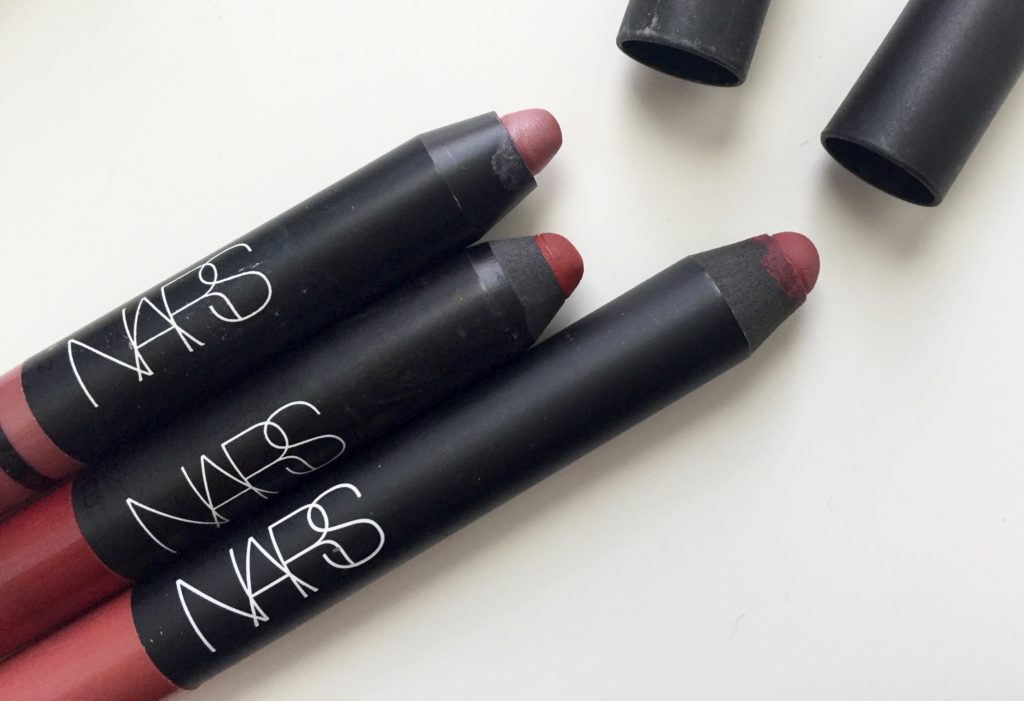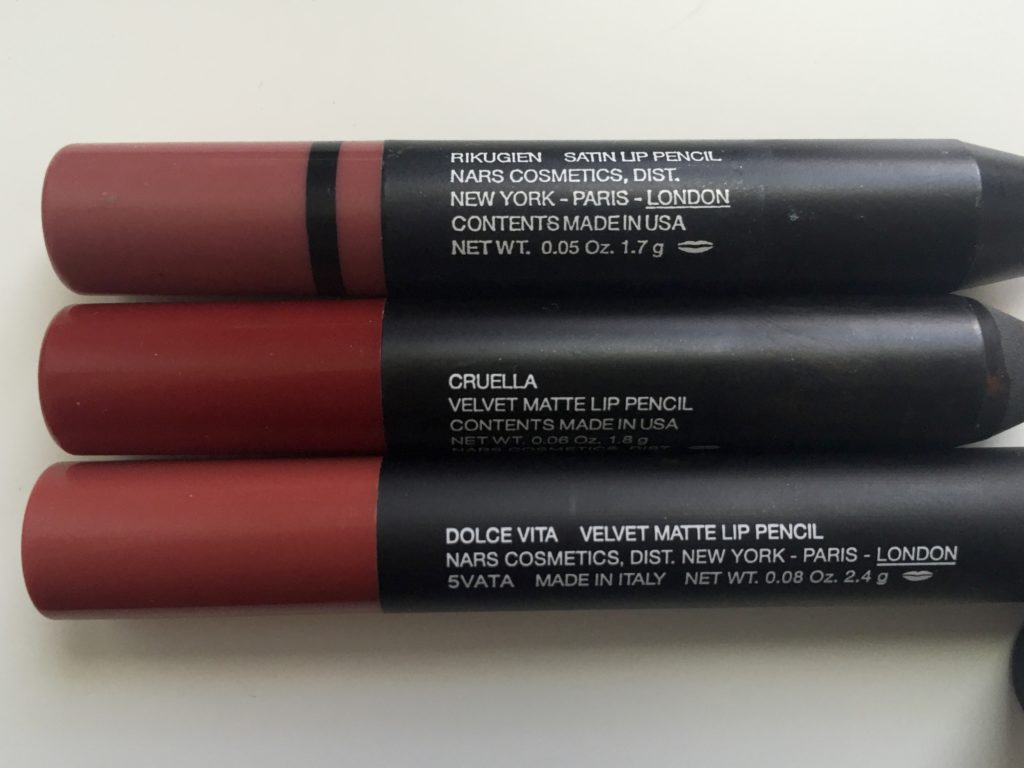 The last group is Nars Lip Pencils both satin finish and velvet matte.  Although these aren't the least expensive lip product you'll ever buy, not the most expensive, but they're products worth every penny.  They look so good on and never show lines or cracks, they also have great lasting power.  The shade range is insane and I highly recommend.  I have three shades, Rikugien, Cruella, and Dolce Vita.  When people say that their lip product isn't tacky at all I don't believe them, but believe me, this matte set of lip pencils is not tacky at all.