I had a crazy movie obsession in June.  I was watching sometimes 3 or 4 movies in one day, and I loved every minute. In less than one week I watched 11 films. One of them was Camp Rock which I decided to omit from this list because you're either too old to want to watch Camp Rock or you've seen it.  I found that I have a movie type when the "more like this" section was the past 4 movies I watched. If you have Netflix, you're probably looking for new things to watch, so here are 10 Netflix movies and what I thought of them in a nutshell.  I'll be ranking movies on a scale of 1/10, 10 being the best.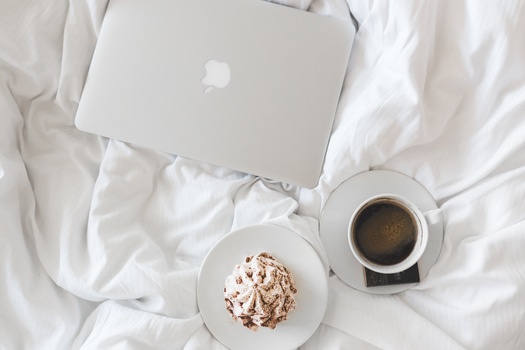 The Pill  2/10
My movie week was kicked off with bust of a movie, lacking an interesting plot and being cringe-worthy.  The acting wasn't outstanding and the storyline has been done so many times.
Plot Summary- A man cheats on his girlfriend and gets the girl pregnant.  They argue over the morning after pill the next day, to take it or not to take it.  Can you guess how this one ends?
Naomi and Ely's No Kiss List  8/10
I watched this because I felt like watching something a little less Nicholas-Sparks-like and I actually ended up liking it.  It sounds more kiddie than it actually is, but pull this out for a movie in bed.
Plot Summary- A girl and her gay best friend who have lived next to each other for years, both have parents with problems and rely on each other for everything.  The No Kiss List is created to avoid arguments over boys but one boy is left off the List and ends up causing major problems.
Charlie St. Cloud  9/10
This is an old favorite and Zac Efron is a celebrity crush of mine.  The ending gets me every time on this one.
Plot Summary- Zac's brother dies in a car crash and Zac is miraculously saved.  He can still see his brother and other dead people before they go to "the other side" and the town thinks he's crazy.  But then a girl comes into his life and he becomes his old self again….but…(I'll leave it there).
A Walk To Remember  9/10
I liked this so much more than I thought I would.  The casting is great and storyline was cute (although done way too many times before).  This one is a great movie night with your girls kind of film.
Plot Summary- The bad boy of the school is punished to being in the school play and meets the preacher's daughter.  He ends up falling in love with her and the ending is a tear-jerker, I promise.
Stuck In Love  10/10
I recently fell in love with Nat Wolff, not because of Fault in Our Stars, but because I like the characters he usually plays.  I love love loved this movie.
Plot Summary- A good boy gets himself on the party scene when his dad tells him he needs to get out more.  He finds himself in love with a girl with a bit of a drug problem, meanwhile he has crazy family problems going on.
Behaving Badly  8/10
Another Nat Wolff film which I didn't like as much but still enjoyed.  Just a warning, this one is rated R for a reason.  This one has that "here's a minute of the ending, now let's see how we got here" kind of thing.
Plot Summary- A boy falls in love with a very religious girl and is willing to do whatever it takes to win her over.  He ends up in a very sticky situation, with everything going wrong at one time.  More crazy family problems that only add to the horrible situation he gets himself into, including sleeping with his best friend's mom…yikes.
Ask Me Anything  9/10
This one was a serious movie, dealing with a girl who is kind of lost and doesn't know what she really wants but doesn't really let anyone in.
Plot Summary- A girl starts an anonymous blog to document her sex life and life in general.  She gets involved with many men at once and has to figure out what to do without telling anyone except a convicted sex offender/ book store owner.  The end of this one gets you thinking.
The Longest Week 9/10
This one was a sweet story with a bitter ending. It's another one of those romantic movies, a perfect example of my movie "type".
Plot Summary- A woman catches the eye of a man on the subway.  As it turns out, she is dating his best friend.  Unable to let her go, he asks her out and they spend a wonderful week together before the reality of his life comes crashing down.
6 Years  10/10
This was by far my favorite of the Netflix movies I watched in my little binge.  This one is the most serious and reminded me a bit of a documentary dealing with alcohol abuse and abuse within relationships.
Plot Summary– A couple is together for 6 years but drinking causes Mel to be violent with her boyfriend.  This causes them to review the future they have always planned.  Will they stay together despite the abuse, or let go after 6 years?
The Switch  7/10
When I started this I knew I had already watched it but I couldn't remember the ending so I continued.  It's a bit cringe-y but it's a light-hearted movie to watch.
Plot Summary- A woman gets a sperm donor and her best friend becomes drunk at the party she throws to celebrate. He switches the sample with his own but doesn't remember until 7 years later. But now, his best friend has a very serious boyfriend and he realizes that he's in love with her.  Hmm, what will happen?