Time is flying, 2016 is over half way done!  I get this strange urge to go buy a 2017 calendar and start planning my year.  But then I remember that I need to slow down and enjoy right now.  My 6 month beauty favorites are products that I have reached for for more than just 4 weeks.  These are ones that long-term are a part of my beauty routine.  Although this isn't all my favorites (Too Faced Hangover I'm talking about you) I am trying to work different products into my posts and give them love too.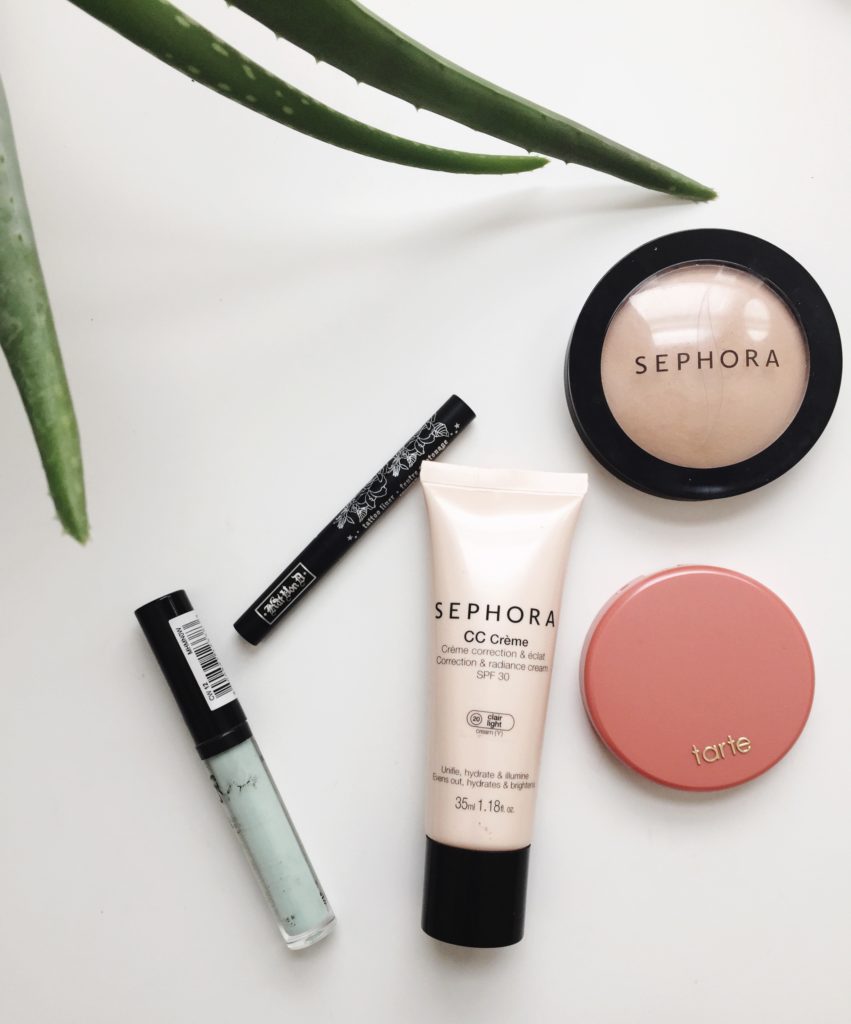 The first favorite is the NYX HD Concealer, I'm sorry that the entire packaging has rubbed off.  I get tons of black marks on my face from that horrible packaging.  This super pigmented concealer blends surprisingly well with a wet beauty sponge.  I made the horrible mistake of applying too much of this the first time I used it.  I use the smallest amount for my nose, cheeks, and middle of my forehead and blend, blend, blend it out.  I bought this to neutralize a lot of the redness on my skin and it does its job perfectly.
I got this miniature of the Kat Von D Tattoo Liner in Trooper months ago but didn't even open it until recently.  This liner scared me a bit with its bristle-y tip instead of a felt tip.  It applies really nicely and I can get a nice sharp wing with this.  I've done lots of little wings lately and this one is definitely my go-to.
My Sephora MicroSmooth Powder has appeared so many times on my blog but I really do enjoy it.  I love that it doesn't dry out my skin and lets some of my natural oils through.  The color range is nice too, lots of different shades for different undertones.
The availability of my favorite foundation sucks, since it's only available in Europe.  I love the SPF in the Sephora CC Creme and how it's not a super glowy foundation like some others.  I'm afraid to use this anymore because I don't want to run out!  If you're in Europe, pick. this. up.
This tarte blush in timeless is always my go-to with its bright orange-y coral shade and beautiful finish.  Tarte blushes stay all day and apply so evenly, I'm in love.
These are my long-term favorites for this year so far.  Leave a comment if we have any 6 month beauty favorites in common!