Essie has always been my favorite brand of nail polish, from the square bottle to the polish names, it's safe to say that Essie is "my brand".  I am working on getting my polish collection in line until I get a core collection of 15-20 Essie, Formula X, or OPI shades.  These are my 4 favorite Essie nail polishes, and I wear them year round, sue me.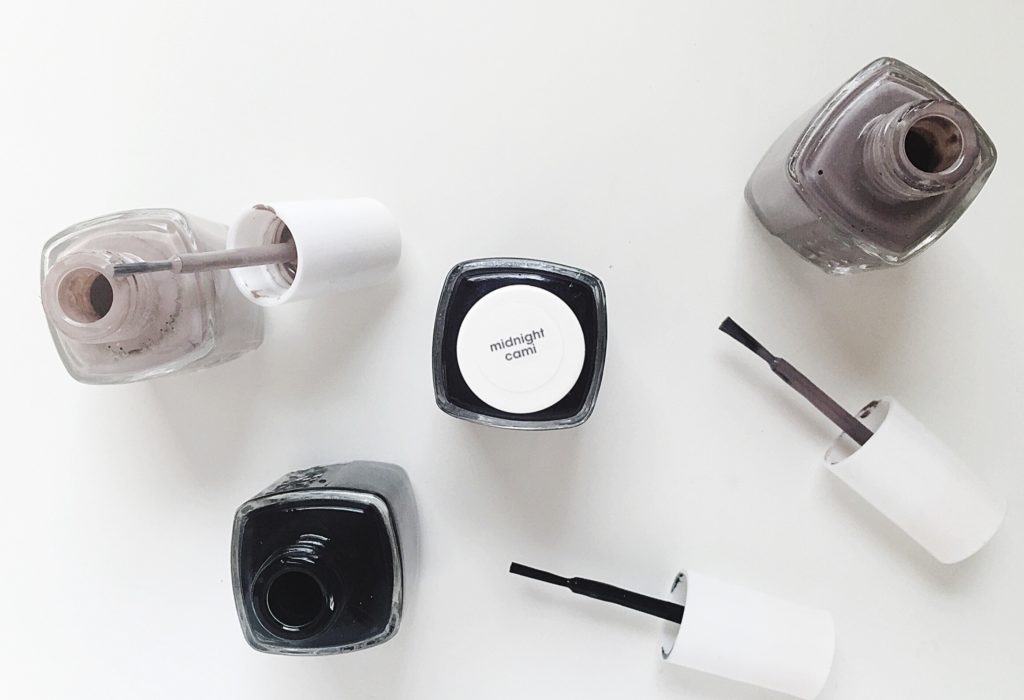 Essie nail polishes are the ones that I find easiest to apply and stay the longest.  And, since they aren't $2, I never bite my nails when I have Essie on.  I hate wasting my money on nail polish if I'm just going to ruin it, so this keeps me away from that.
Also, since they aren't super cheap, I'm careful about what shades I buy.  I usually go for the neutrals that I can wear with anything at any point in the year.  I love the neutrals that Essie has, there are about 8 variations of each shade with different thicknesses and undertones so you can find the best one for your skin tone/ goal shade.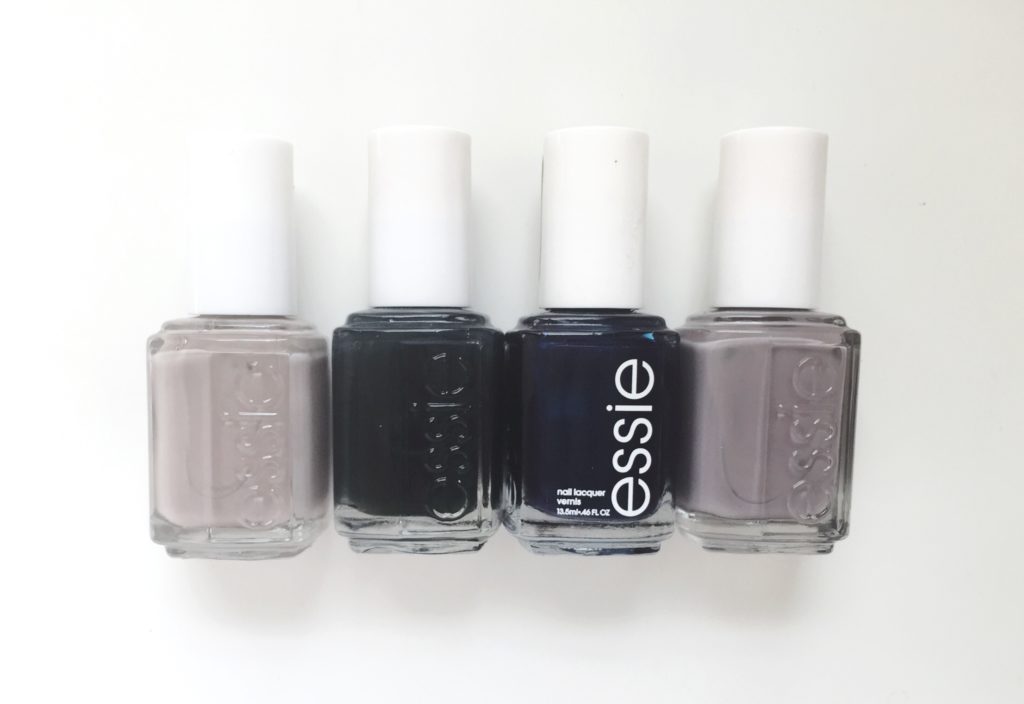 From left to right, my shades are Master Plan, Stylenomics, Midnight Cami, and Chinchilly.  Although Master Plan and Chinchilly look similar, Master Plan is more nude than Chinchilly, which is quite lavender.  Stylenomics is a gray-undertoned green, kind of like a "dirty" green not a forest green.  Midnight Cami is a bright navy blue with a metallic shimmer.

Midnight Cami is a bit older, the newer bottles have the "essie" only raised on the front not white.  I prefer having the shade name on the top of the bottle however since I keep them standing up.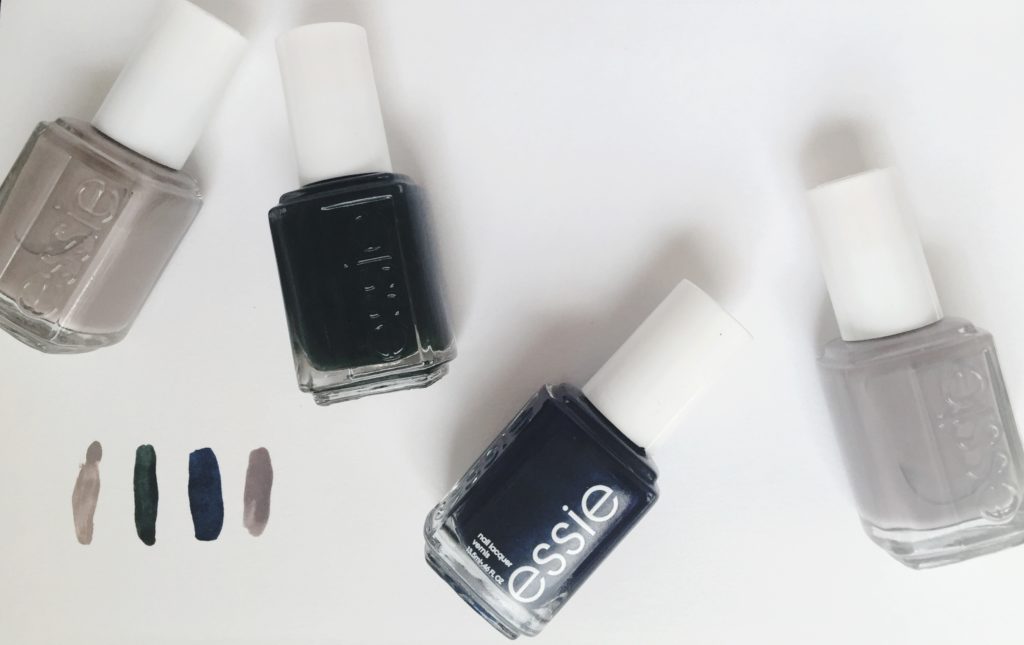 I love that the square design of the essie nail polishes lay down flat for photos (a bloggers dream) and that they fit well to store.  These are little swatches, scroll down a bit for closer swatches.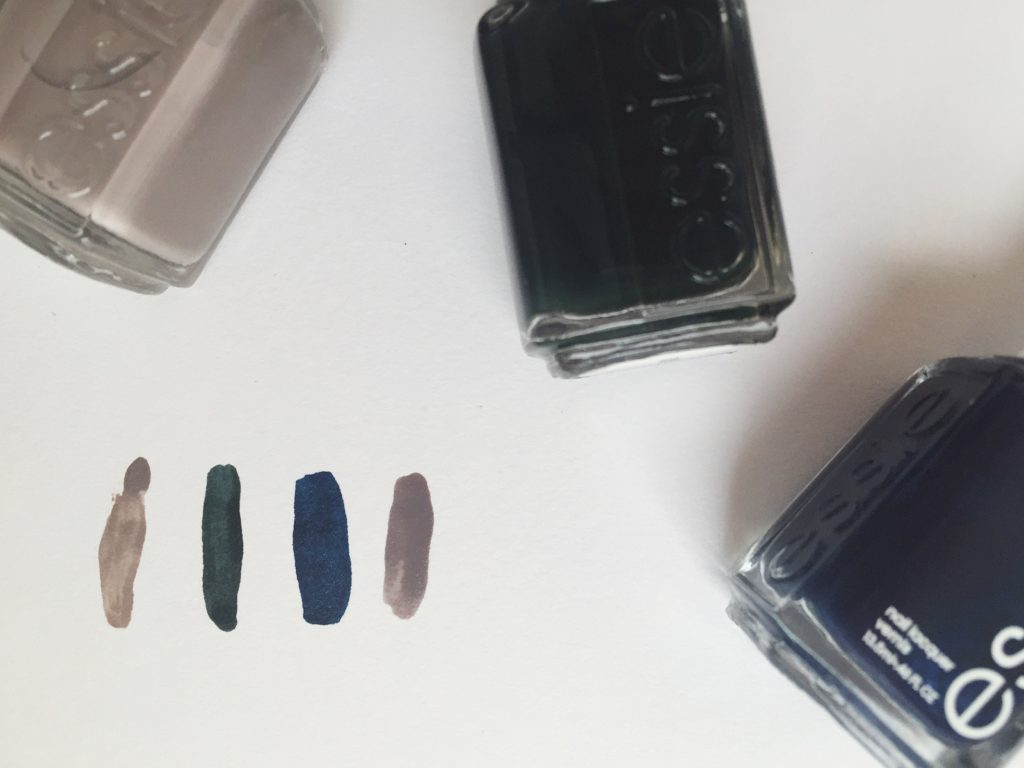 The order is still the same, Master Plan, Stylenomics, Midnight Cami, and Chinchilly.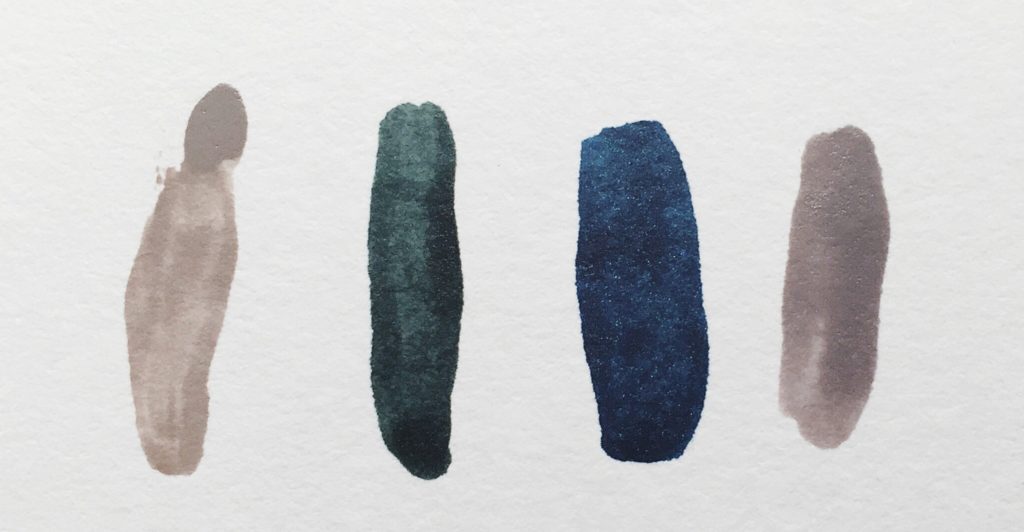 This picture shows the best of each shade.  Master Plan is a pretty nude-y shade on me, not being pinky but almost a light taupe shade.  I wear this one the most often since chips don't show that horribly and it works with every outfit.  Stylenomics is a green with some gray in it so it's dark and doesn't look too green on.  Midnight Cami kind of shows its metallic texture/shimmer in this picture but it's a really nice dark blue.  Chinchilly is a really lavender toned gray shade that I love for Spring since it's still a neutral but there's a hint of color.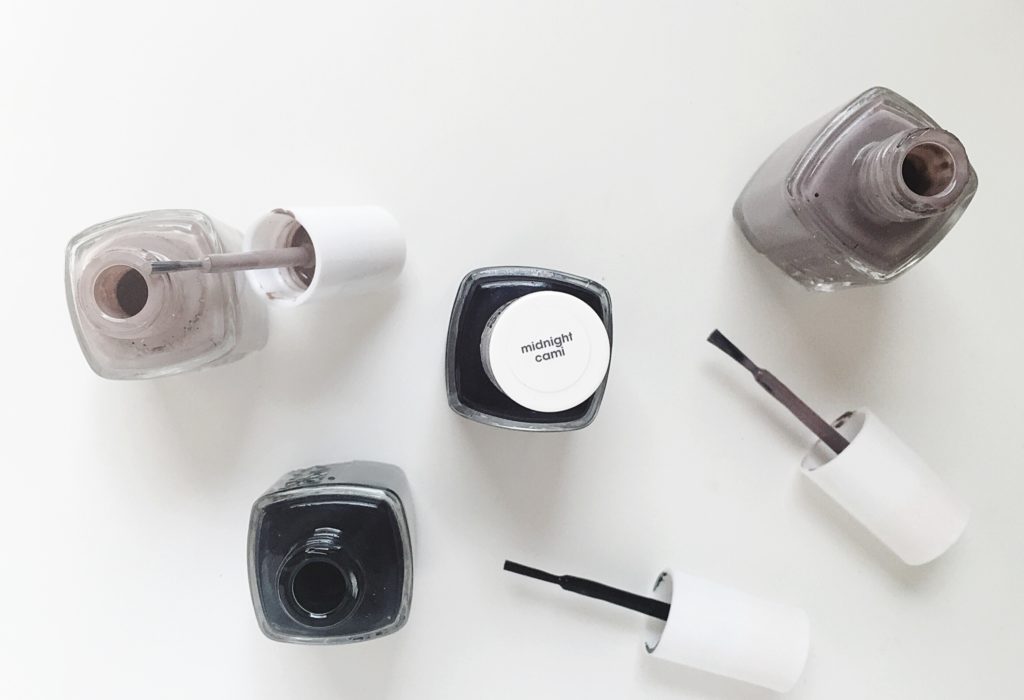 I need your picks, what shades should be in my Essie Nail Polish Capsule Wardrobe? P.S. Here is my favorite place to pick up Essie shades!