Easy makeup routines are my cup of tea and I write a lot of posts on my favorites, like my easiest makeup routine, and my no-makeup challenge.  This one is my 5 product face, using products I don't think I haven't written about in ages.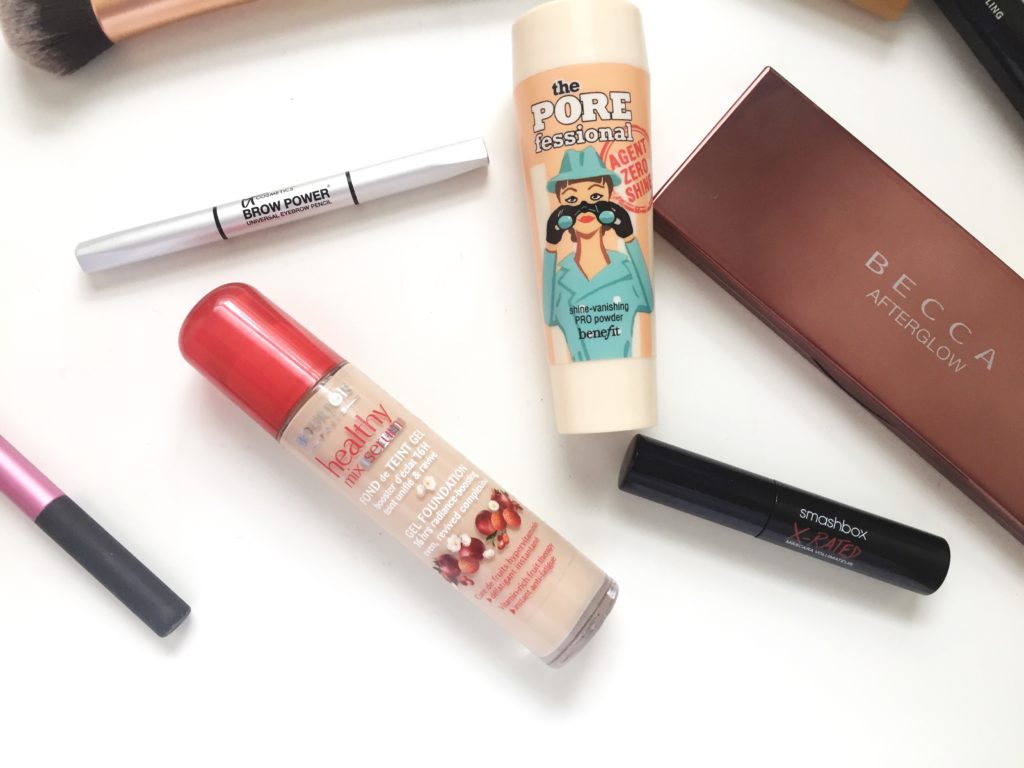 The first product I use for my summer makeup routine is the Bourjois Healthy Mix Serum.  This isn't a glowy foundation so I love using it in the summer because the oil in my skin shows through for a really natural glow.  I also use this foundation for my under eyes since it has a good amount of coverage and a nice finish.
Next I set my foundation and under eyes with Benefit POREfessional translucent powder because it sets my makeup so it doesn't look dry but also doesn't get oily fast.  I love that it is so portable.  There's a brush in the bottom and the top seals really well so it's purse friendly if touch-ups are necessary.
I count my Becca Afterglow palette as one product even though there's 5 inside.  I use Flowerchild or Rose Gold as a blush and Topaz as an eyeshadow.  The Shimmering Skin Perfectors are so multi-purpose.  I can use Rose Gold as a blush because it's so pigmented and pink, the shade is perfect.  Topaz is also super pigmented and such a gorgeous gold shade for blue eyes.  And Moonstone is also in this palette so I can highlight to my heart's desire.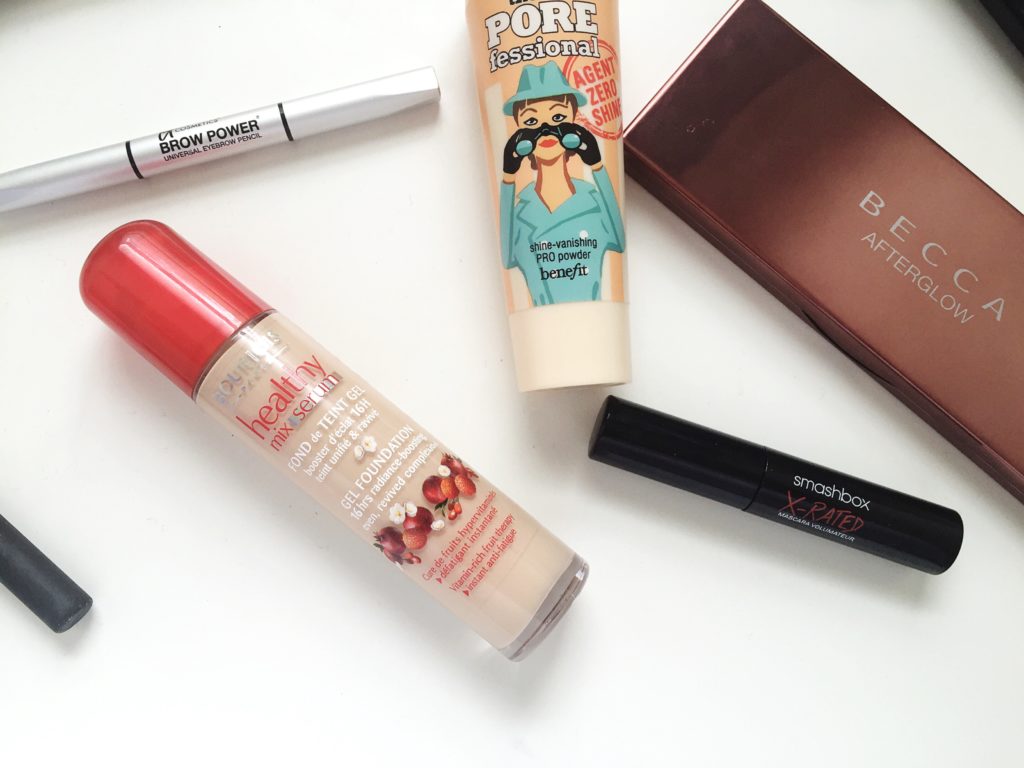 For my brows, I've been using It Cosmetics Brow Power because it's easy and there's a spoolie on the end.  And I love a Smashbox mascara, especially X-Rated!