I saw this post on another blog and added it to my "posts to write" list in my Bullet Journal.  I am all about cutting down to the things I really love and use, this seemed like something really interesting.  First I grabbed an old Sephora bag and went through all my makeup, picking and choosing which 10 items I would keep if I could only keep t10.  In my mind, this challenge means that you can only repurchase these 10 items over and over again.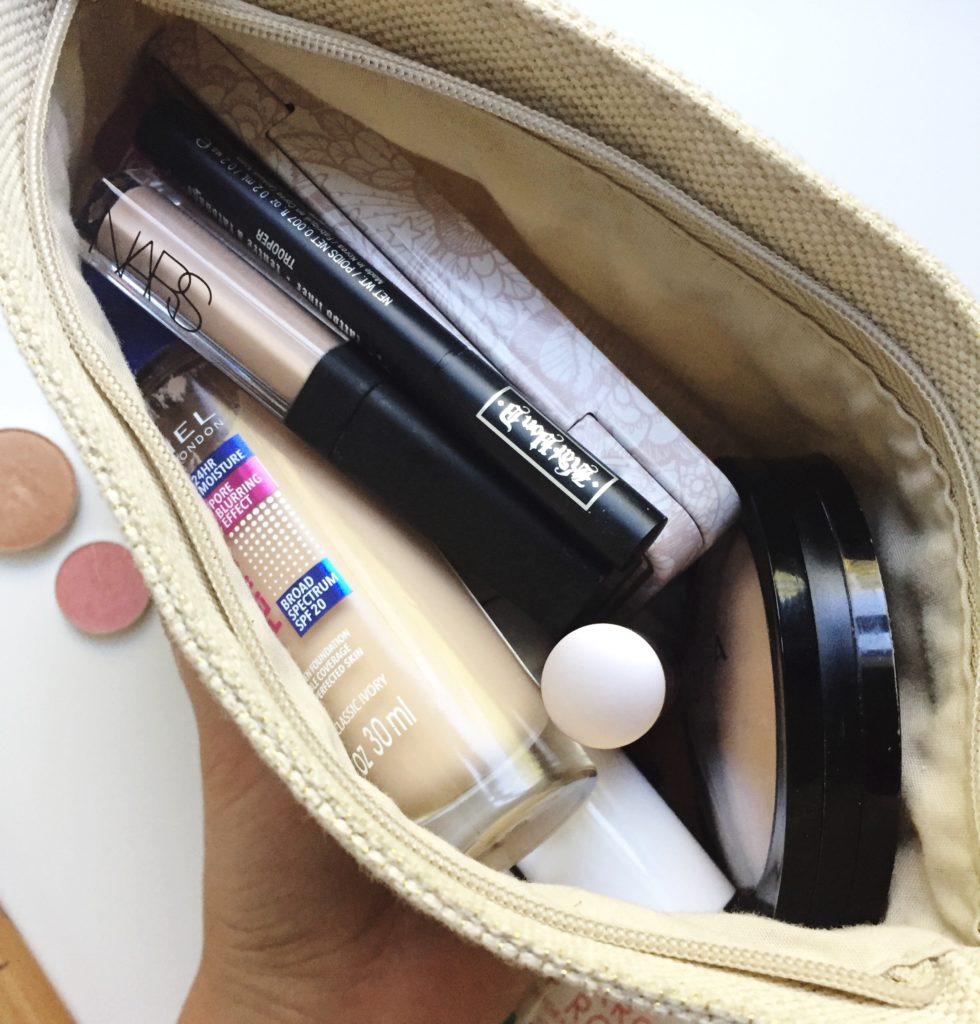 I surprised myself with this challenge, I didn't pick a single lip product in my 10 items.  Lipsticks got me into the world of makeup and I shockingly didn't pick any.  But, I felt like it ruined the challenge to not have this be my first instincts.  After all, I rarely wear lipsticks anymore.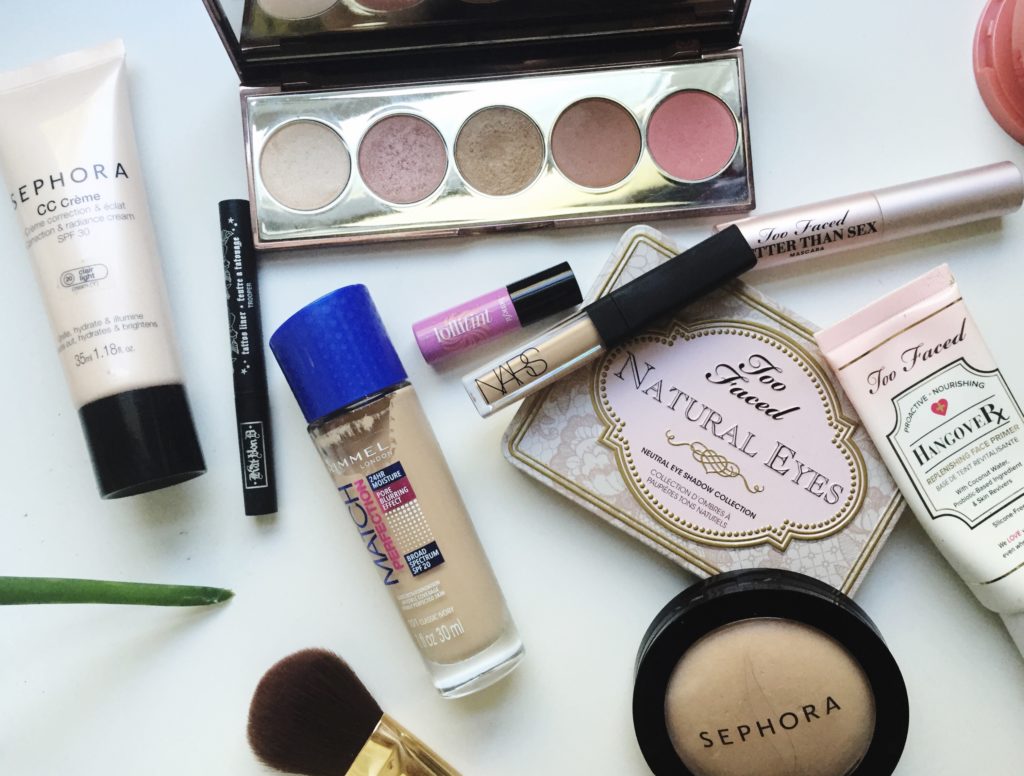 Base
My all-time favorite primer is Too Faced Hangover because it's so light and refreshing on the skin.  I picked two foundations because there's different skin days and different amounts of coverage that I want.  I always pick and always love Rimmel Match Perfection because it's so hydrating (especially the new formula) and it's so inexpensive.  The Sephora CC Creme is amazing and slightly more matte and BB-like textured compared to the Rimmel.  Nars Radiant Creamy Concealer is definitely my pick because it's so blendable and long wearing.  I've talked about how much I love Sephora MicroSmooth Powder a hundred times, such a beautiful finish.
Color
I love using Benefit's Lollitint.  Something about this ultra-cool toned blush looks so good on my skin tone and taps on so easily.  Becca Afterglow is a super multi-use product that may or may not be a loophole for this challenge.  It houses two more blush shades, one more neutral and one very bright pink, and 3 highlight shades.  Rose Gold is a shade I use as blush, making me feel stupid because now I have 4 blush shades.  Becca Moonstone is the only highlighter I reach for because of the pale yellow tone and the natural look.  And Topaz is such a beautiful shade to use on the eyes if you have blue eyes.  It seems like I was pretty close to the Full Face Highlighter Challenge before it even existed!
Eyes
Lastly, I picked Kat Von D's Tattoo Liner in Trooper because it's so so long-wearing and black.  There is no way I wouldn't choose my Too Faced Natural Eyes Palette, it has every shade I need for tons of looks.  How could I not go with cult-classic Too Faced Better than Sex, which actually is semi-waterproof even though I don't have the waterproof version.
Pinterest | Bloglovin' | Twitter | Tumblr