I was sent the POPSUGAR Must Have Box to review and I'm so impressed.  It's a full-on lifestyle subscription box, with everything from beauty to accessories and food. The Must Have Box costs $40 a month, and has a value of $158 for July!  You can sign up right here using my link and get $5 off your first box using the code SHOP5.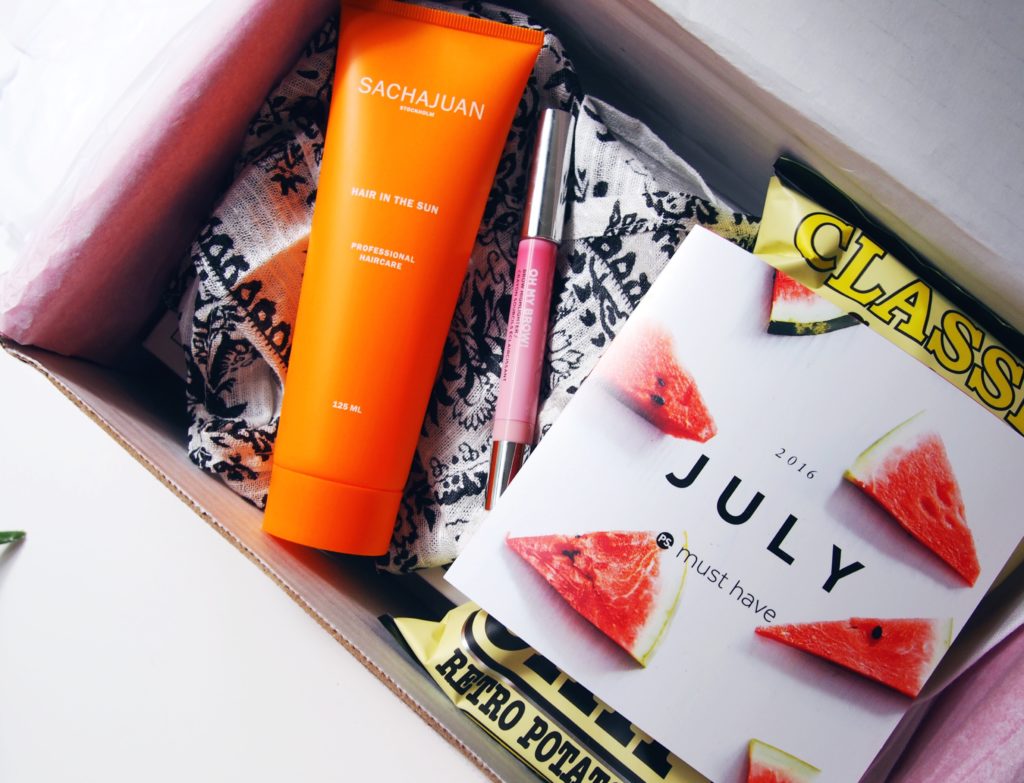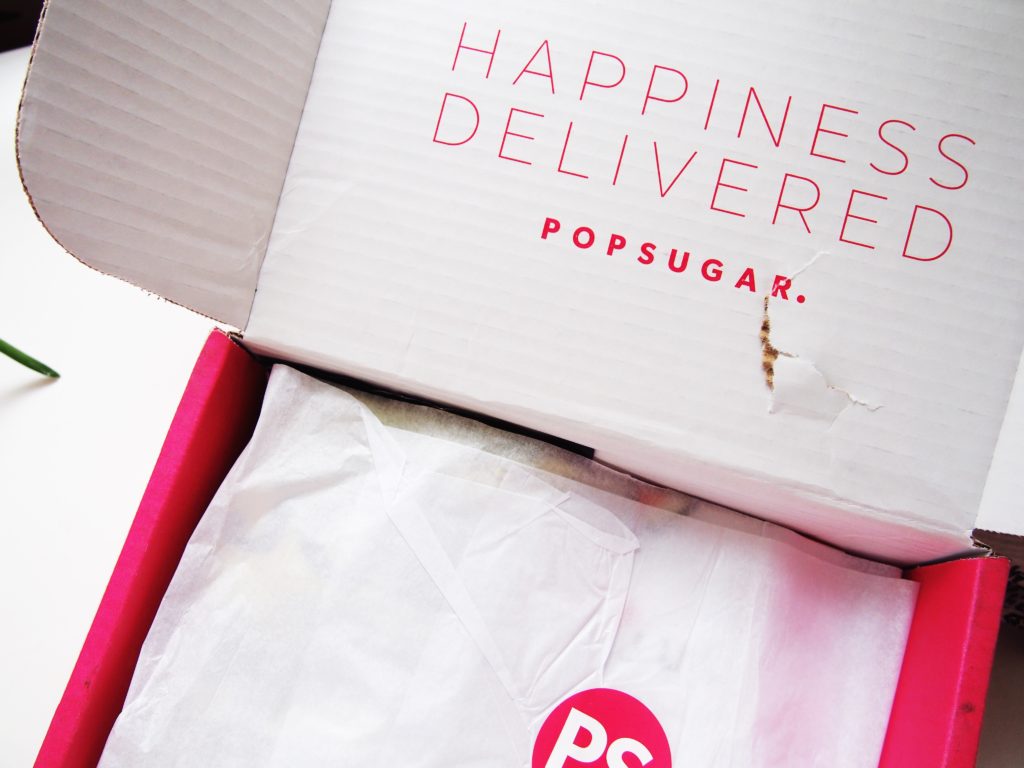 Excuse the hole in the box, my postman used my box as a step stool, as you'll see in the next photo.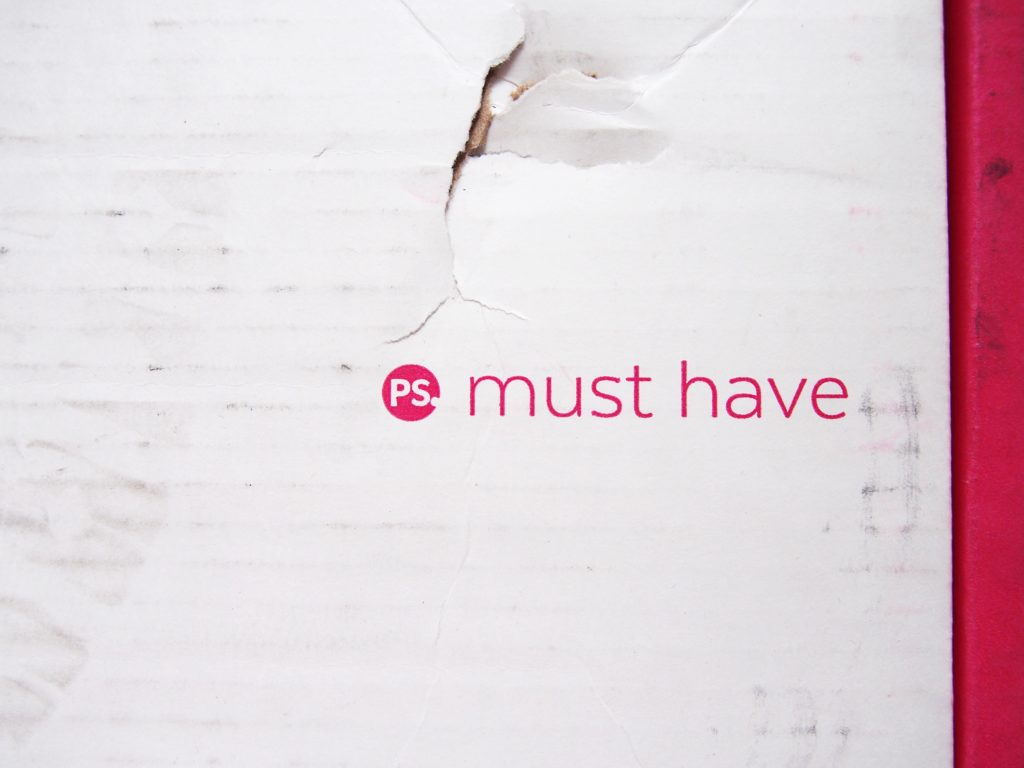 See his footprint on the left side?  How did that happen??
Sachajuan Hair in the Sun – $32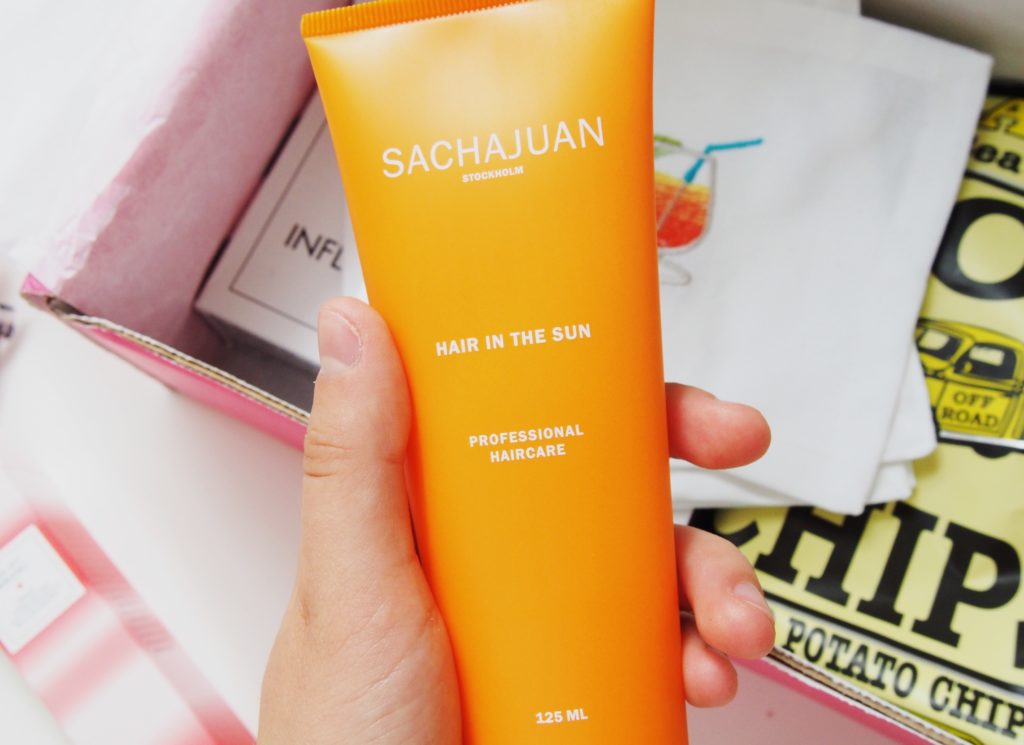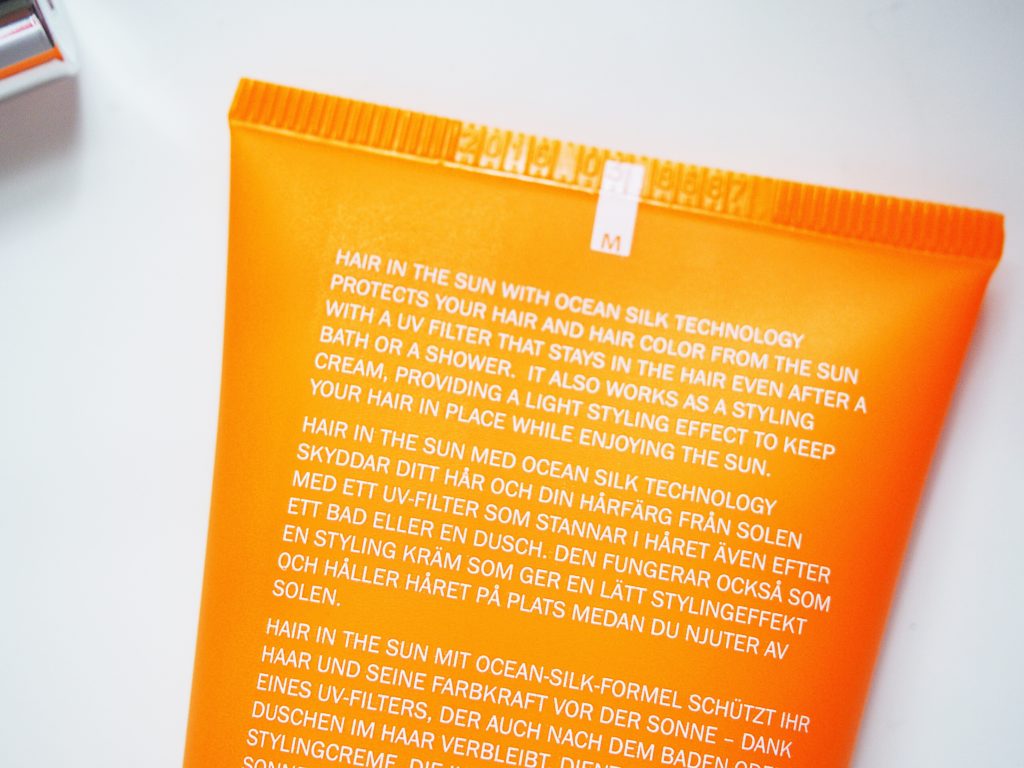 This UV-filter won't wash out in the water until you shampoo it off!  It keeps your hair healthy and your color vibrant.  This has such bright packaging and has such a summery scent!  I've been wanting a hair SPF for a while and this one looks perfect!
House of Pom Emoji Cocktail Napkins – $25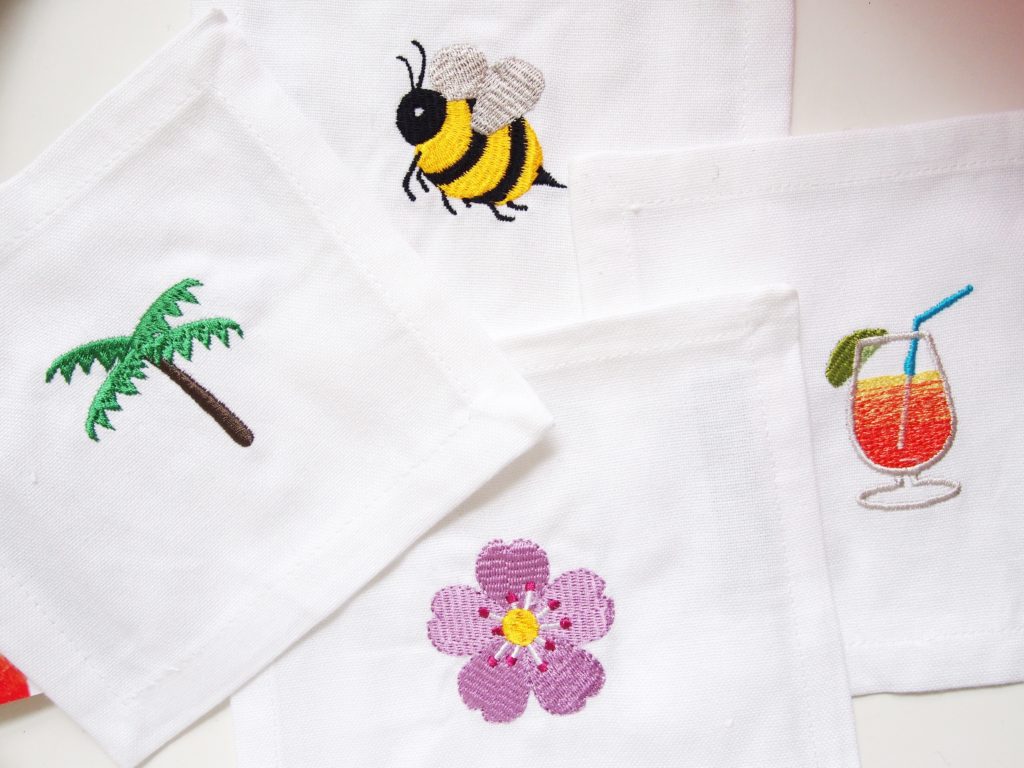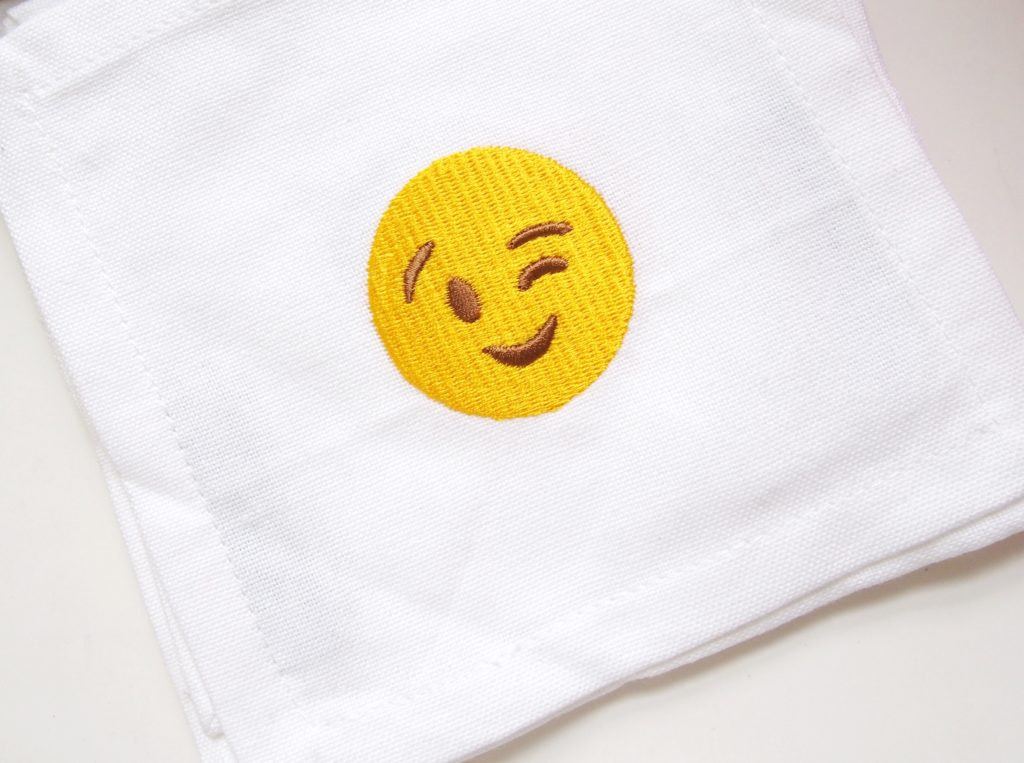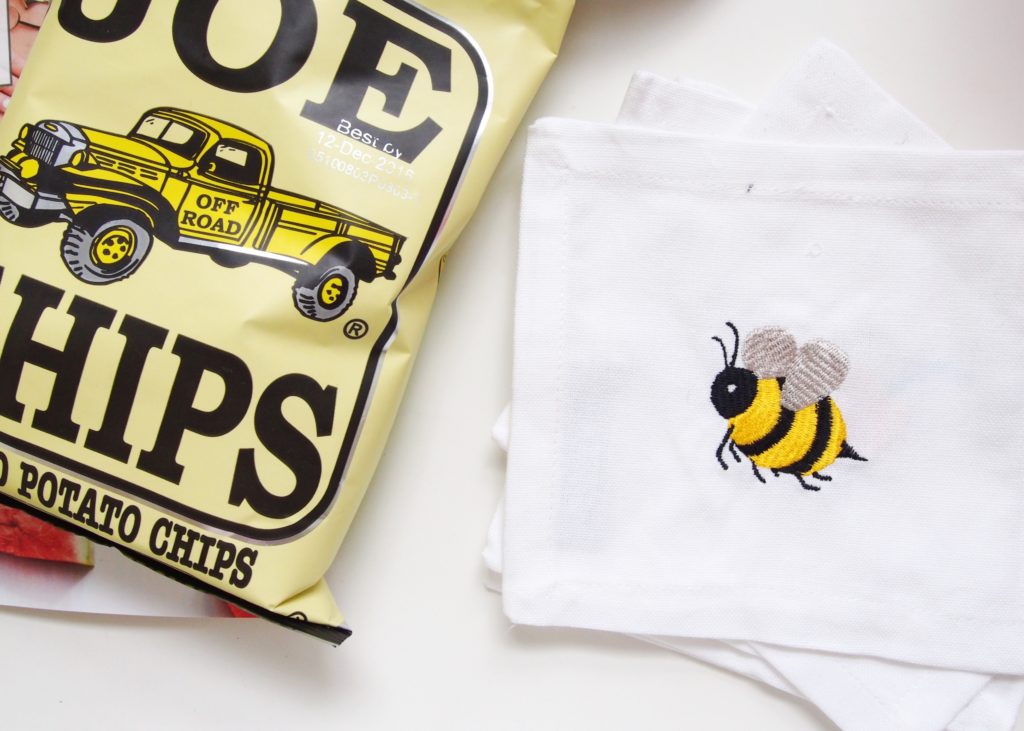 These are so cute, they're reusable and have the perfect summer themed emojis embroidered on the middle.  The colors are vibrant and I love that these are fabric not a stack of paper napkins.  What better way to Instagram your adorable smoothies and cocktails!  These are also exclusive with POPSUGAR and House of Pom, what a perfect collaboration.
Michael Stars Skinny Scarf – $30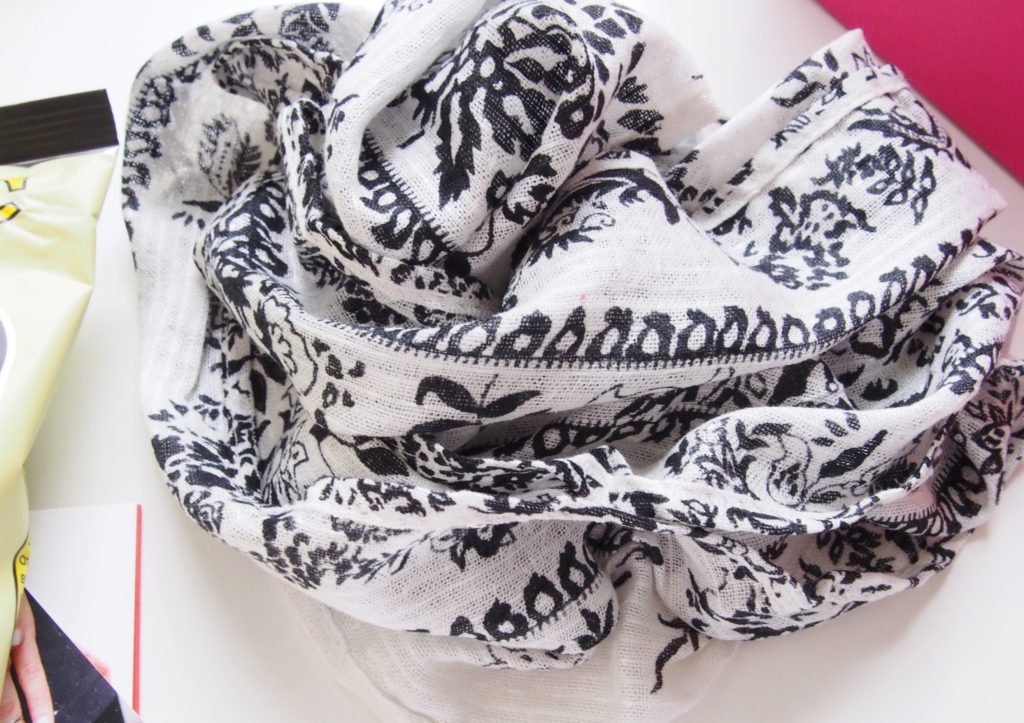 This scarf is light and perfect to add a pattern to a monochrome outfit, I'm not the only one still wearing all black in summer…right?  You could also tie back your locks for a day at the beach with this!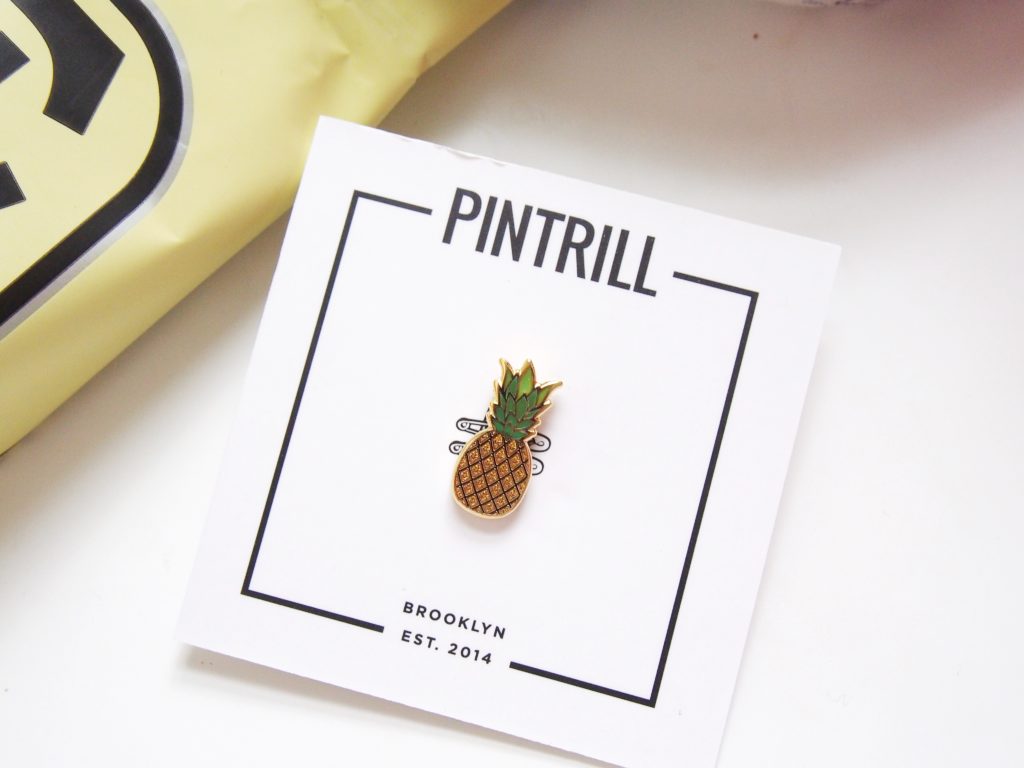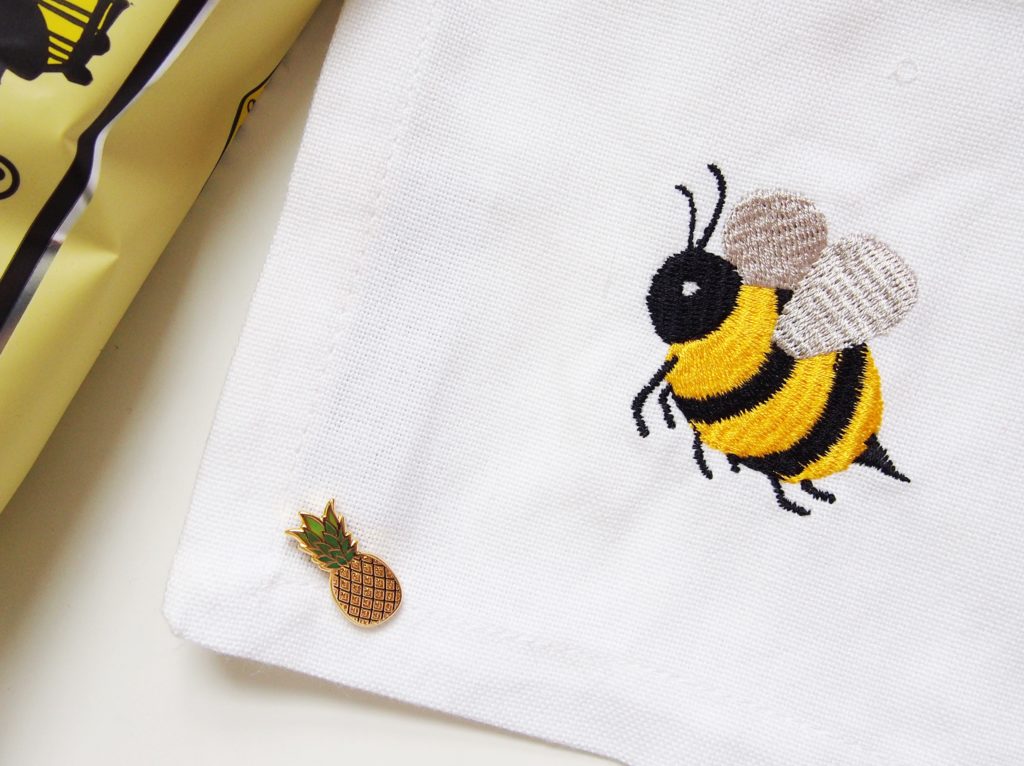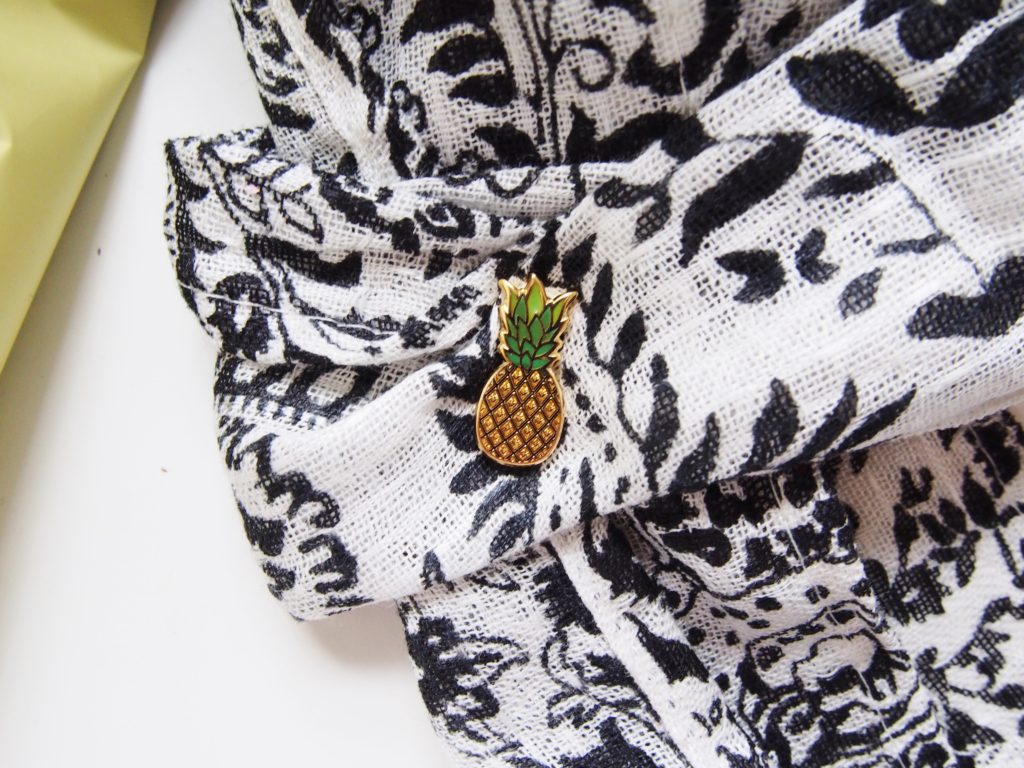 This is one of my top things in this box.  It's so small and brightly colored, I'll attach it to a makeup bag to bring some more interest to it!  I saw a bunch of pins similar to this one at Urban Outfitters the other day and wanted to pick some up, but I didn't and now I'm happy to have this cutie to start my collection!  You can also use this little guy to pin your scarf into place.
Sunnylife Inflatable Swan Drink Holder – $18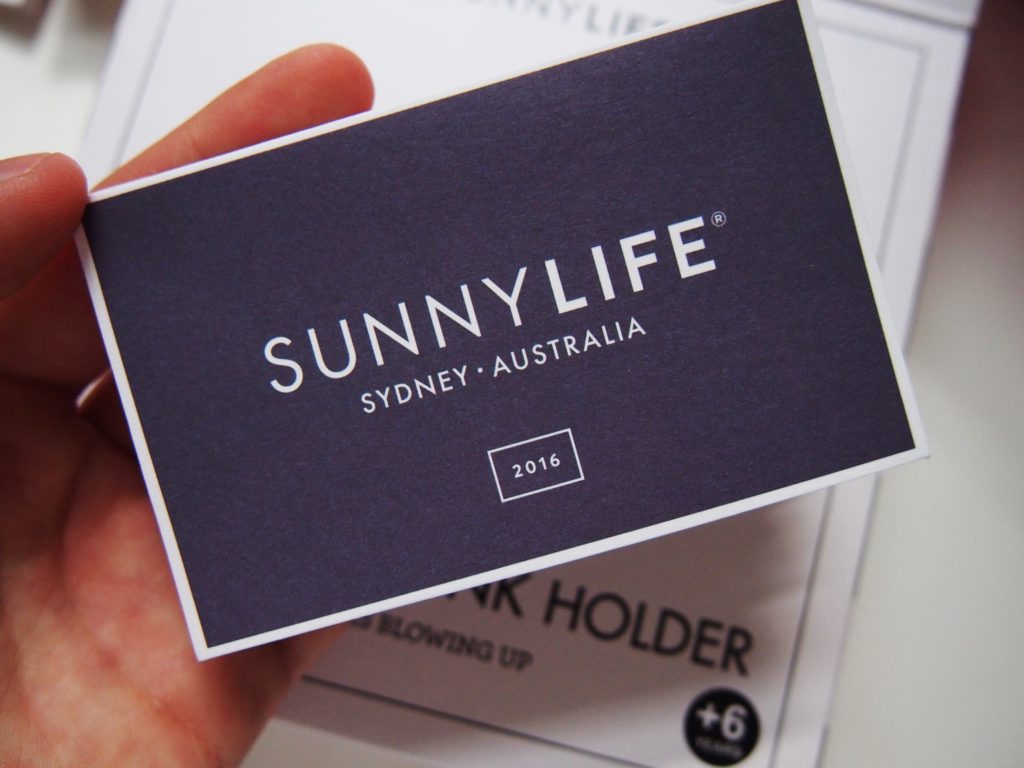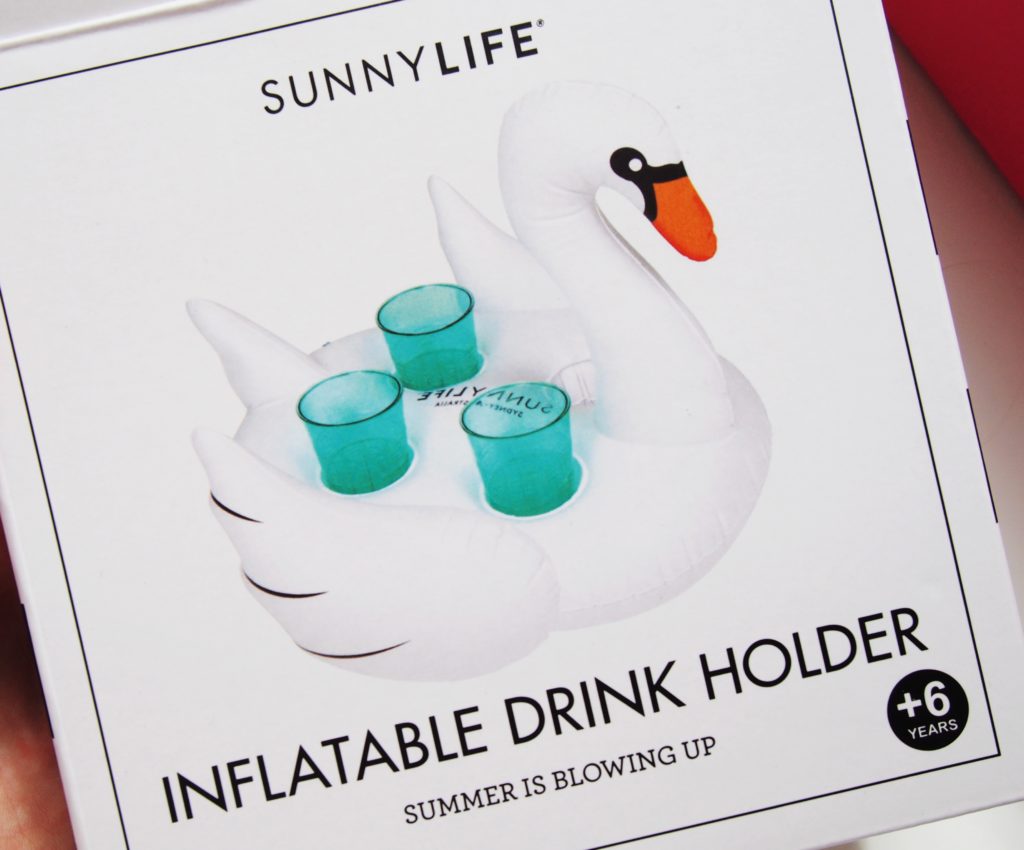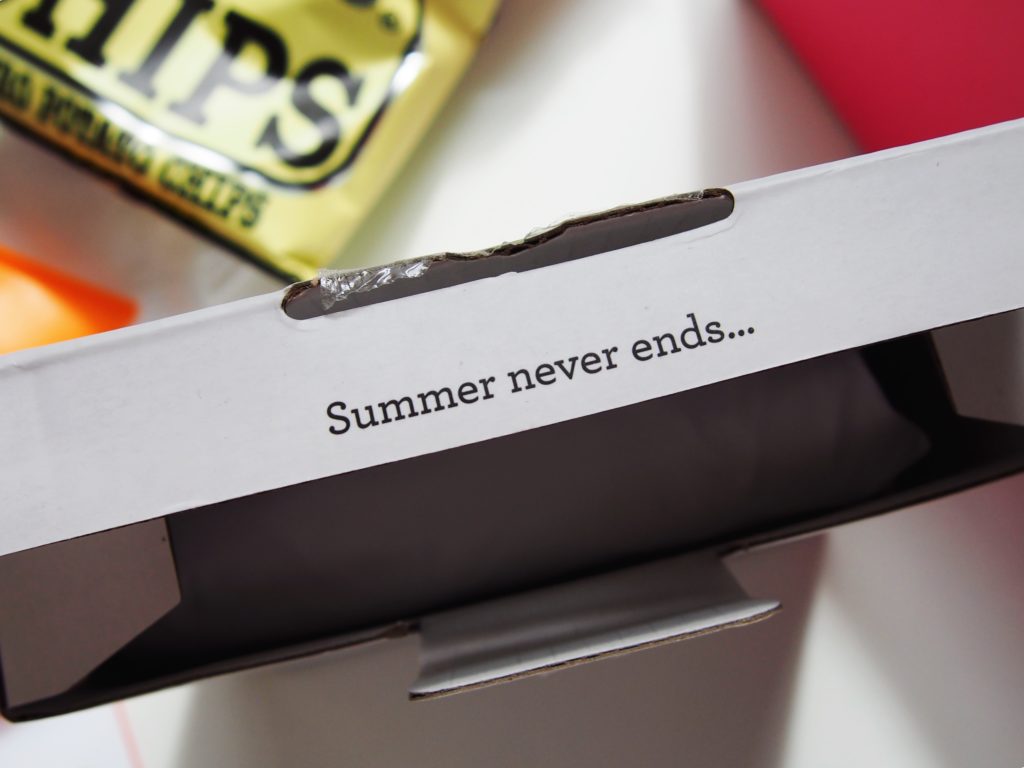 Not gonna lie I was a bit confused when I first saw this.  I initially thought it was one of those swan inflatable things every Intagram celebrity has (cue excited squee), but this is a cute mini to keep your drinks in!  It's from the same brand and everything!  It can set sail in your pool alongside your swan floaty, or POPSUGAR recommends blowing it up and setting it on a table for a more fun way to hold drinks!  I also love the name of this brand, especially since it's an Australian brand.
European Wax Center Oh My Brow! Highlighter in Pearl – $19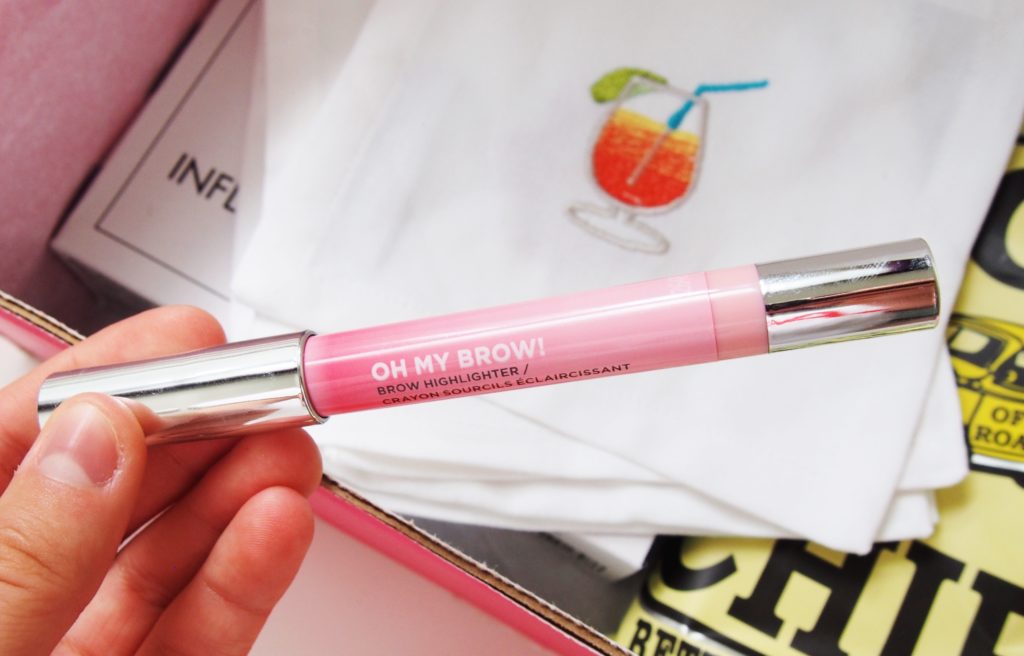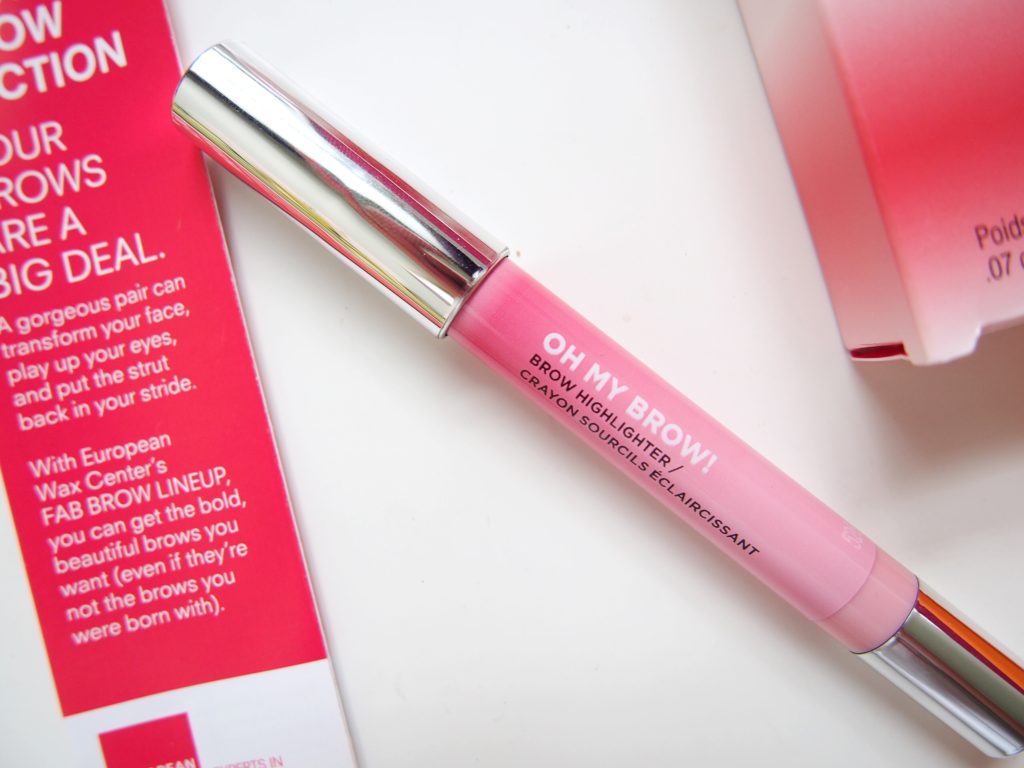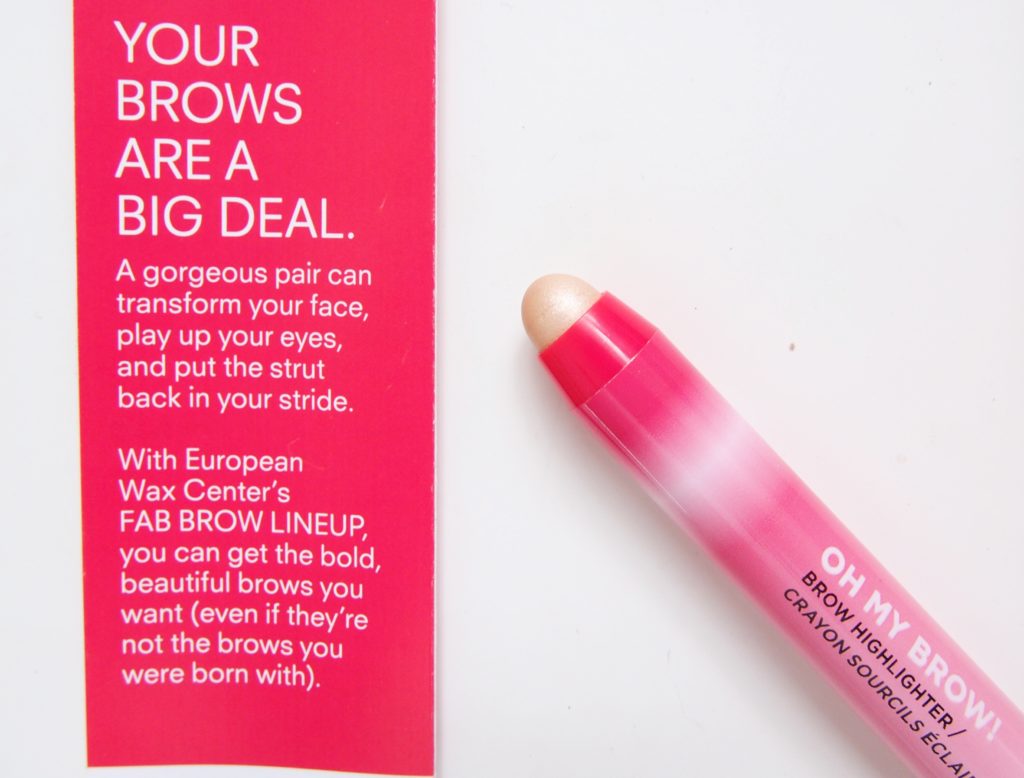 This has a perfect tone for me, it's light and has a slight yellow undertone (think Becca Moonstone).  This shade blends out super well and super sheer so it will work for deeper skin tones as well!  If you're like me and aren't on the brow bone highlight train, this can be used to highlight your cheekbones or inner corners.  I love makeup in pencil form, I'm working on getting a "stick form" makeup set from primer to eyeshadow and this is the perfect addition.
Joe Chips Classic Sea Salt Retro Potato Chips – $1.49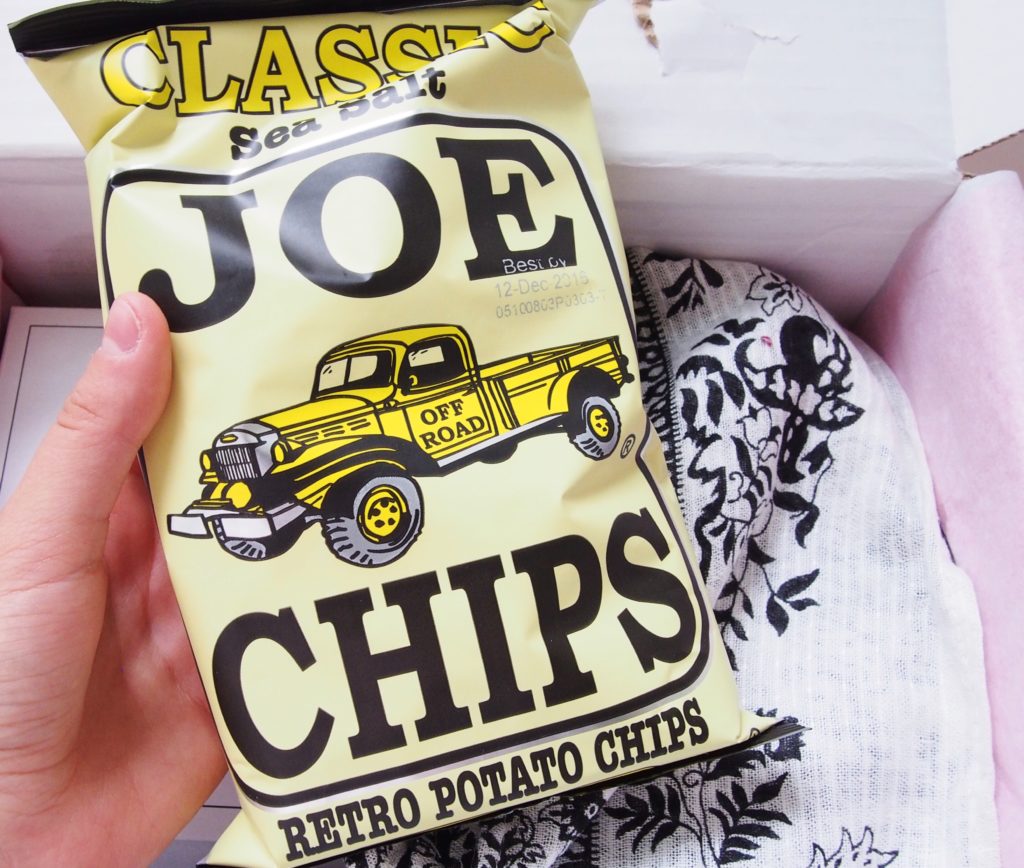 I'm not sure what retro chips taste like but sea salt is always up my alley and this packaging is really cool.  I love the bold lettering and graphic of a truck, it just feels more special than a bag of Lays.  I'm hoping these are super salty and ultra crunchy.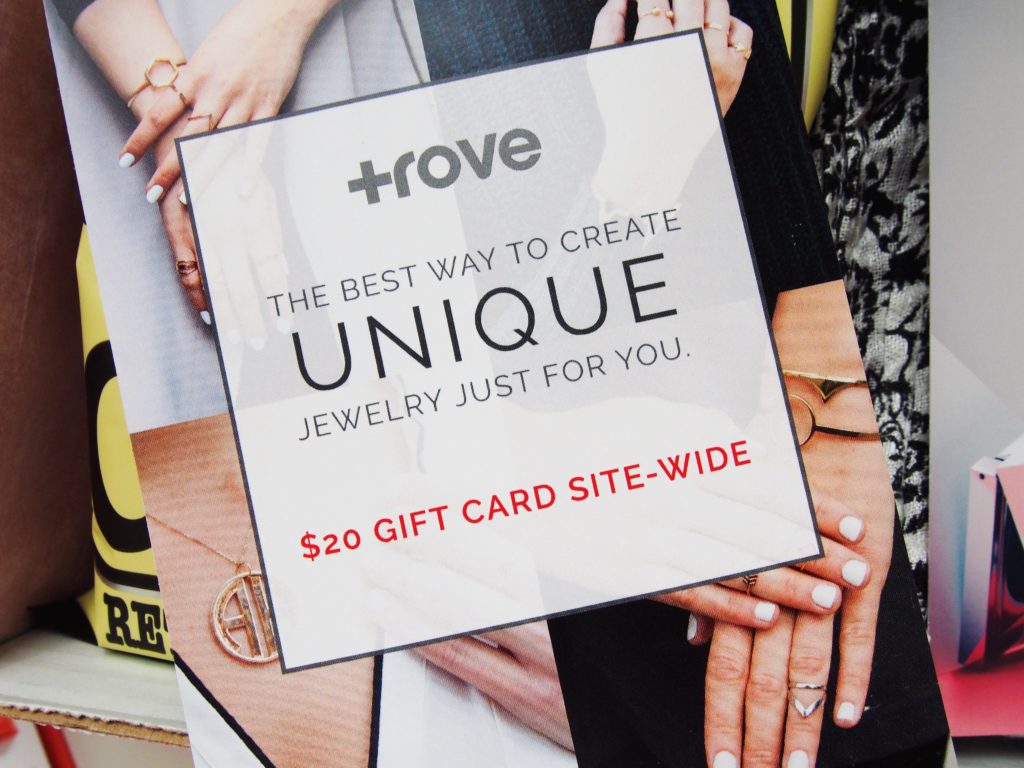 This jewelry is so delicate, but also has a few more tough pieces in the collections, and it's customizable from the type of metal to the chain length.  Everything is so so beautiful, I love the rectangle and open six necklaces the best.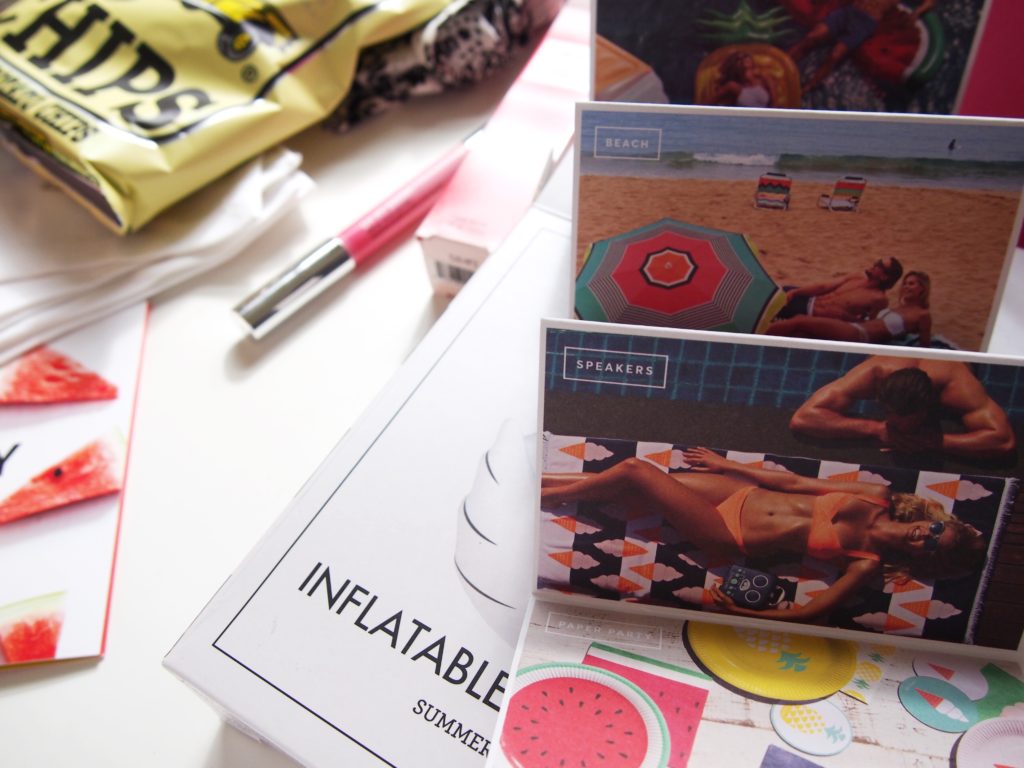 Wins
I love the little pineapple pin, I didn't know I needed one until until I got this.  I am definitely buying a couple more of these adorable little pins.  The hair UV-filter is also a must have because summer really takes a toll on my hair.  The emoji napkins are really cute and I'll be using this all year round for my cutest drinks.  The retro chips are a definite win, I always love a good snack.
Loses
The skinny scarf wasn't my thang only because I'm not a scarf person, but I gave it to a friend!  And I'm also not 100 on the inflatable swan, it would be so much fun in a pool though.
Overall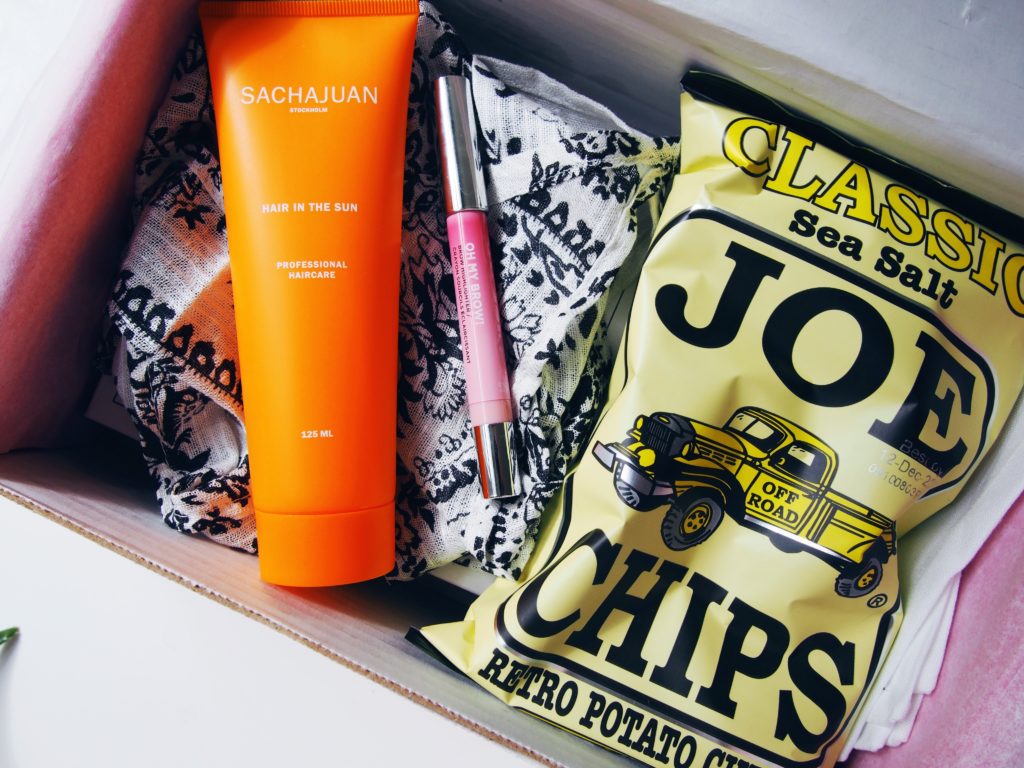 The POPSUGAR Must Have Box is bomb for lifestyle people because it's not overly beauty, food, or accessories.  It's totally varied and if you look at past boxes, they're all so different.  Keep in mind that this box is worth 4x the price and all the products are full size, what other box can boast that?  This is the best all around subscription box out there, and so worth the price.  Sign up using my link here and be sure to use my code SHOP5 to get $5 off your first box!