I went on a bit of a facial mist splurge while I was in Europe and I wanted to do a guide showing which mists are good for what facial concerns and uses.  I have a ton but applying a facial mist is really my jam.  They're the easiest form of skincare, a quick spritz and you're good to go on hydration and soothing benefits.
There are categories that the facial mists I own fit into: hydrating, skincare, soothing, perfecting, and makeup finishing.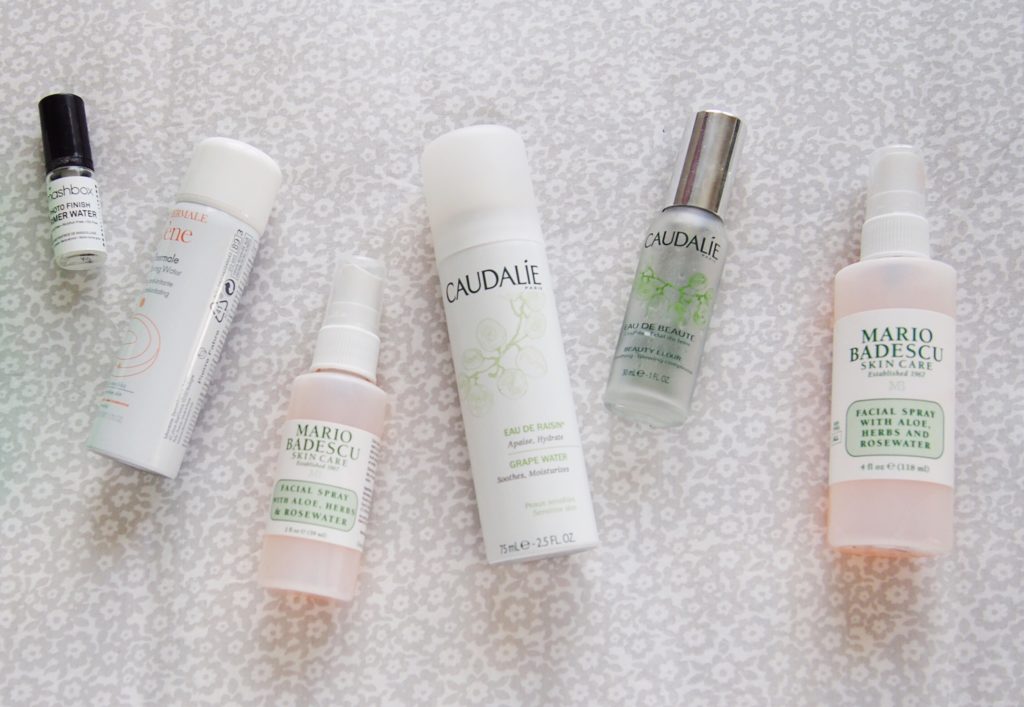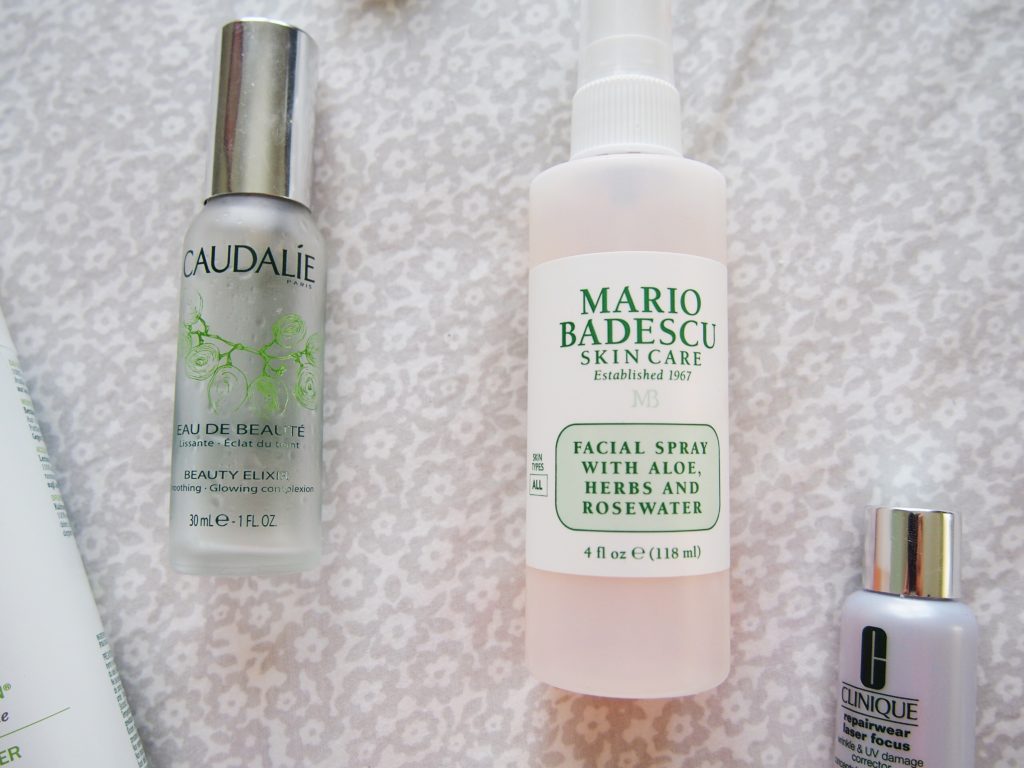 Caudalie Beauty Elixir has that minty feeling and it looks a bit like a duo phase eye makeup remover at first glance.  The packaging is high quality with one of the best spritzers out there.  If you go to Europe, stock up, it's so much less expensive there.  This is super hydrating and works like a dream before moisturizers to help lock in all the moisture possible.  It's perfect for those days when your skin is just incurably dry, spritz this after cleansing under a moisturizer and you'll see amazing changes in your skin.  It is more expensive but even this mini bottle really helped reset my skin when it was at its worst.
The Mario Badescu Rosewater is much much thinner in consistency than the Caudelie but still is a good, less expensive option for before moisturizers.  It has a pretty intense rose scent but if you don't mind, it's quite refreshing.  Now there are plenty of different scents in this: Lavender, Orange Blossom, Green Tea, maybe even a few others.  I even use this after makeup sometimes to melt all the makeup into my skin a bit more.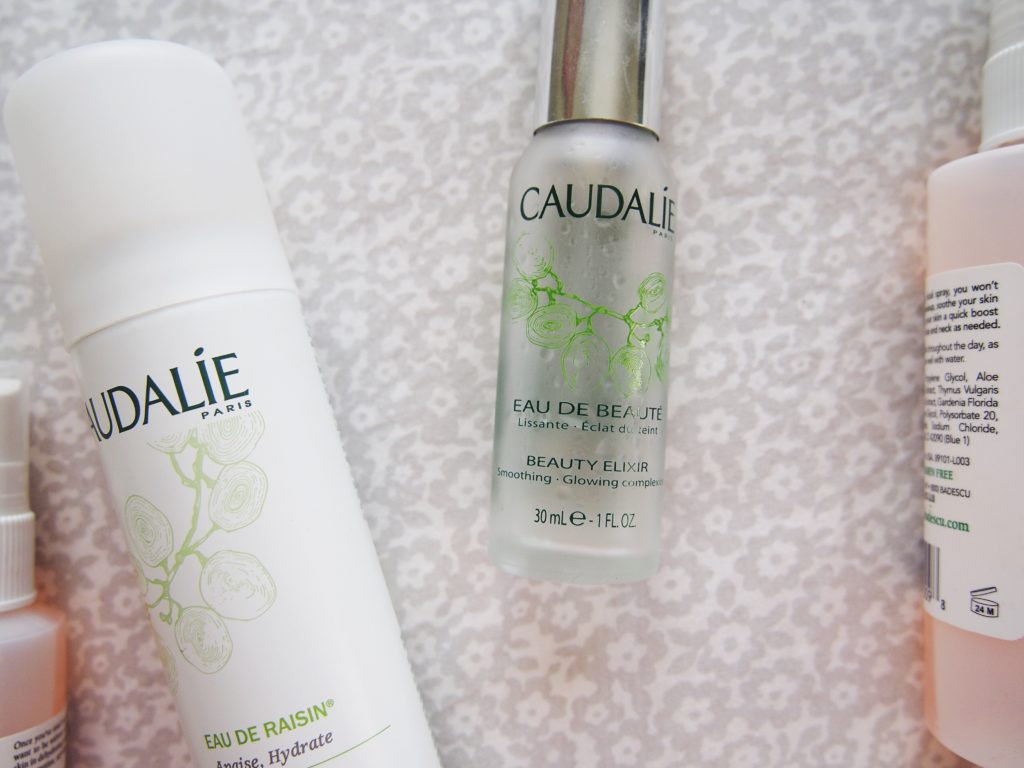 These two are perfect for putting in your skincare routine if you have dry or sensitive skin.  Caudalie Beauty Elixir again is perfect for before moisturizers and hydrates really well on bare skin.
Eau Thermale Avene Spring Water is perfect for when after you wash your face, your skin is already dry/sensitive.  Spray this over your face and tap it in after a few moments.  It's perfect to soothe super dry skin after washing or throughout the day.  Also spritz this on right after you get out of the shower, it feels amazing.  It's in an aerosol (so not eco-friendly) but it makes the mist so so fine and it just feels so good.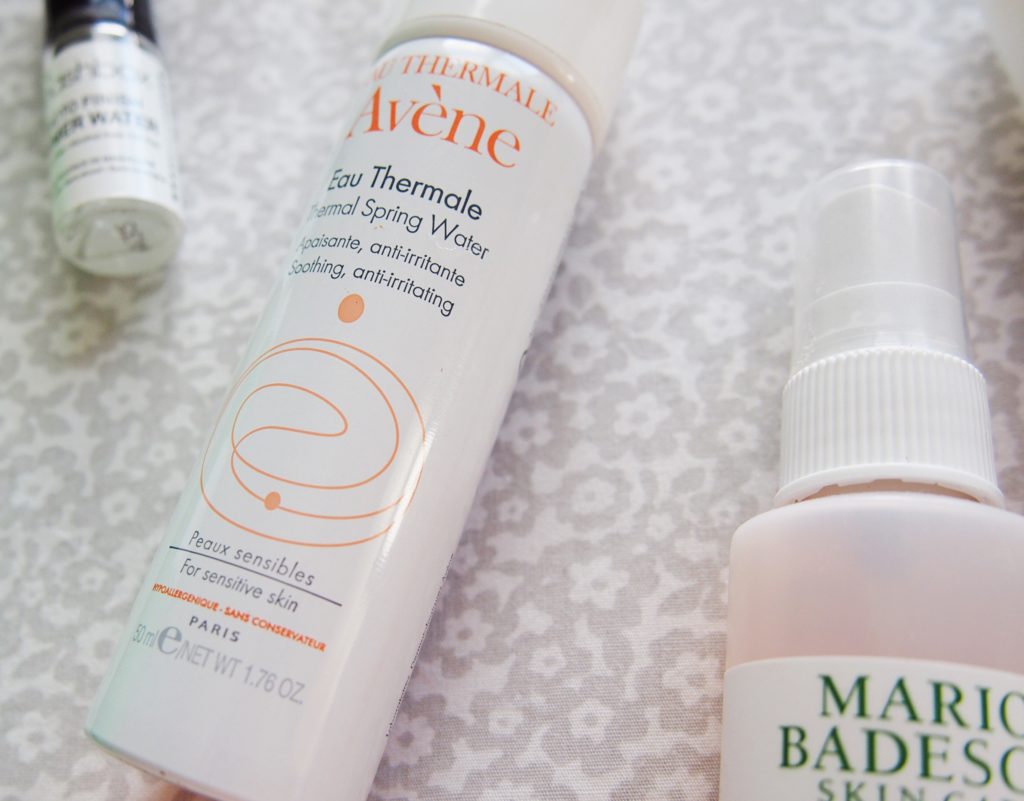 Nothing is more soothing than Eau Thermale Avene Spring Water, it can be used to aid sunburns, razor burns, and general skin irritation.  It's unscented so it's great for those with sensitivities.  Also, this facial mist is ultra-fine.  This is such an all-purpose soother that will feel nice on any reactions to body care items or too much sun.
Caudalie Grape Water does have a very light scent compared to the Avene which is completely unscented.  This one has a smooth mist that feels comfortable on the skin, no stickiness or greasy feeling.  Out of all of these, I do repurchase this one the most.  I have even gotten my mom addicted to this one even though we hate the aerosol bottle because they're so bad for the environment.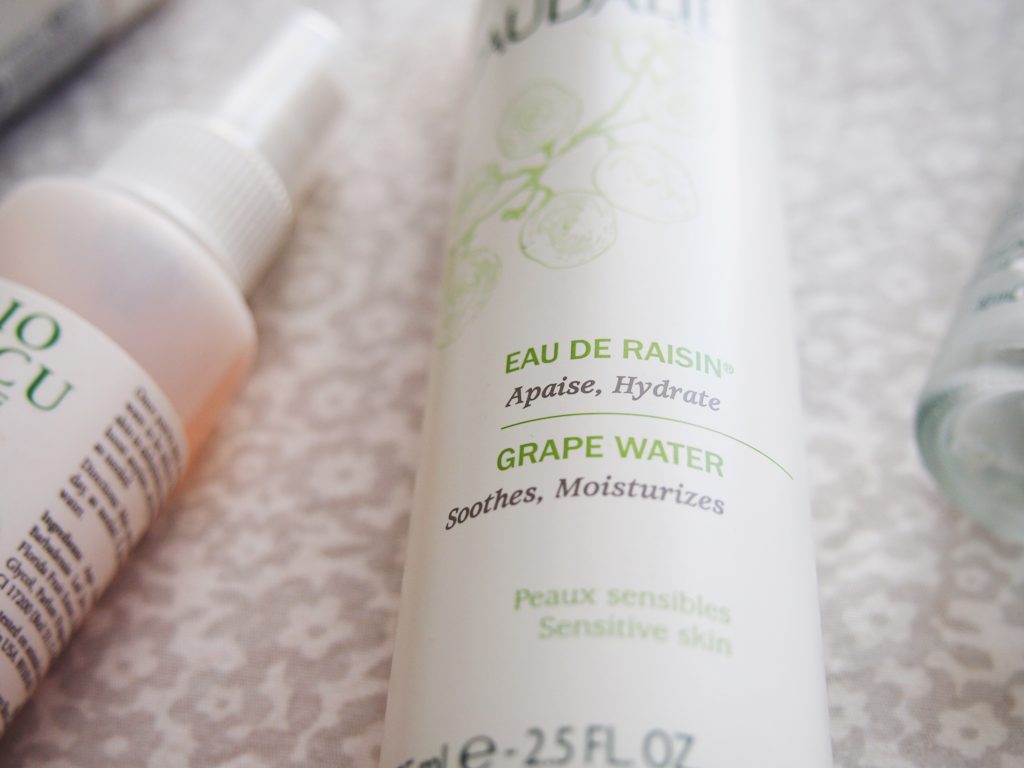 Caudalie Grape Water to me is like spray on makeup.  On a bare face day, I apply moisturizer and wait about 20 minutes for it to totally soak in.  Then I apply this generously and my skin looks perfect, glowing, and basically Gigi Hadid level dewy.  It's like a layer of confidence on my skin.  It calms any redness from breakouts and plumps the skin so well.
Eau Thermale Avene Spring Water isn't as good as Caudalie Grape Water for perfecting but again, it's perfect for those with really sensitive skin. If you want a fine mist to spray over your sensitive skin for a glowing finish to bare skin, this is your guy.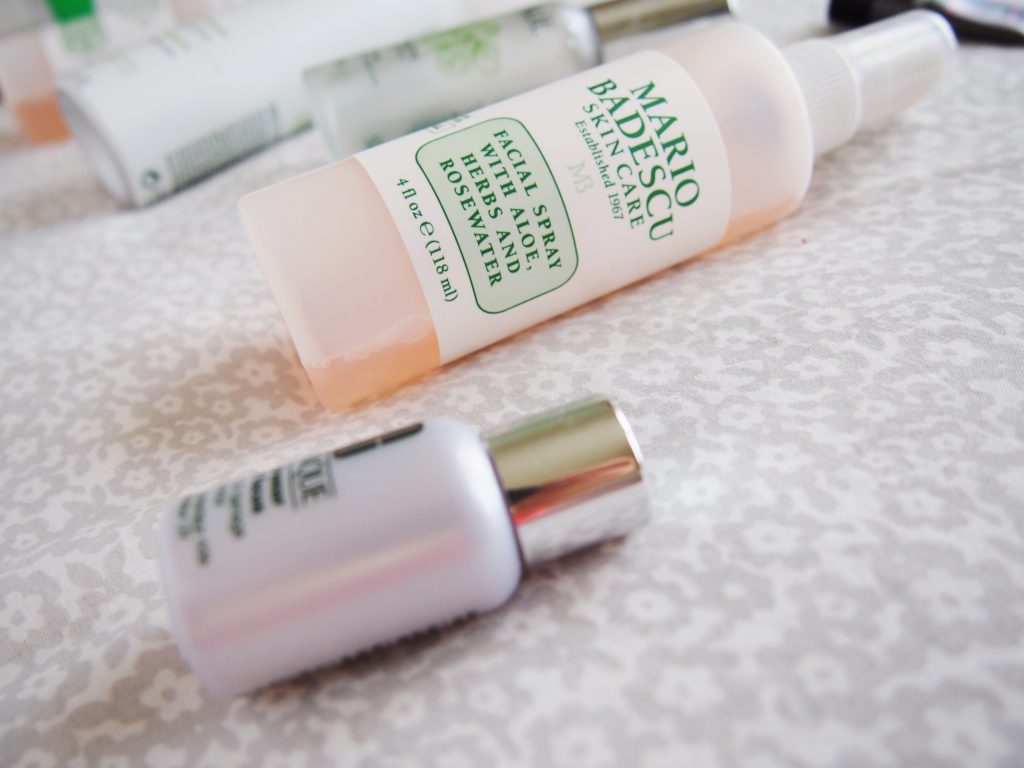 Mario Badescu Rosewater is the obvious choice for an all around facial mist, it's inexpensive at $7 a bottle, hydrates, smells nice, and some even say it reverses signs of aging.  It's one to try if you're looking to plump up your skin and reverse some of the effects of being dehydrated.  Also, Kylie Jenner uses this, so what more proof do you need?  On top of all that, it's cruelty-free and comes in so many scents now.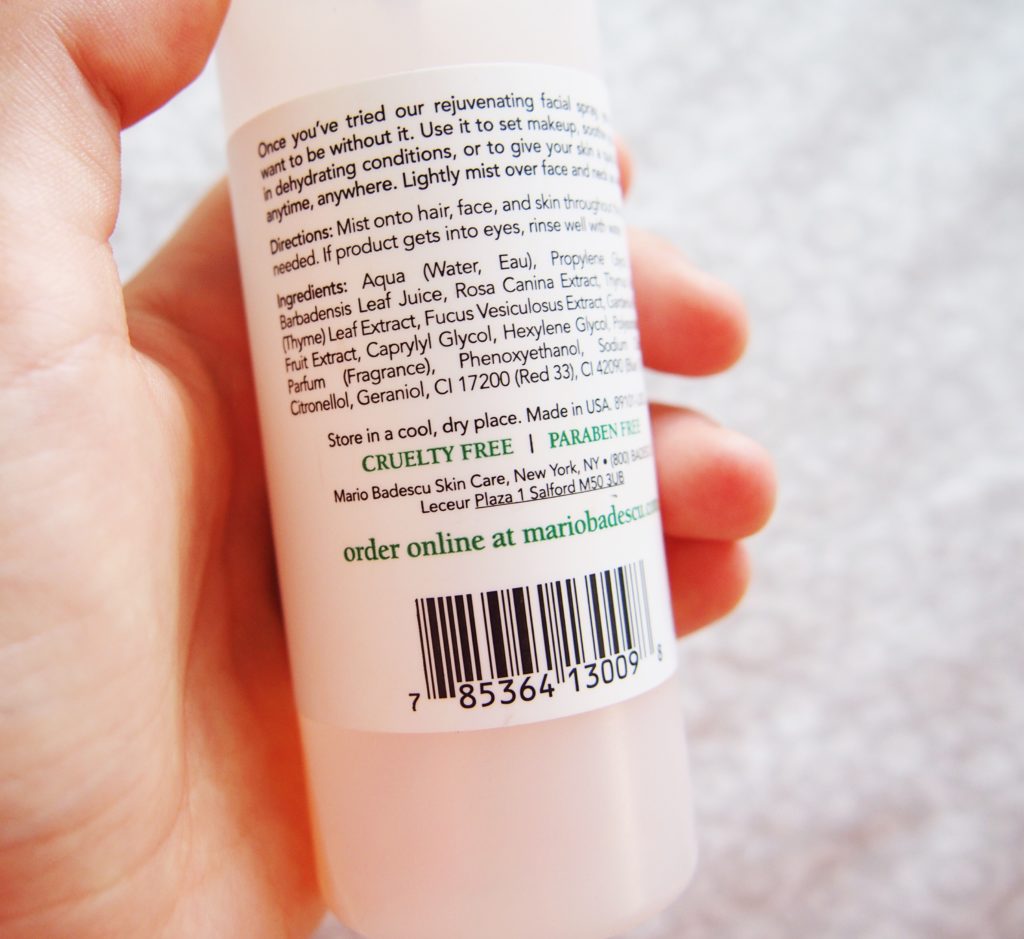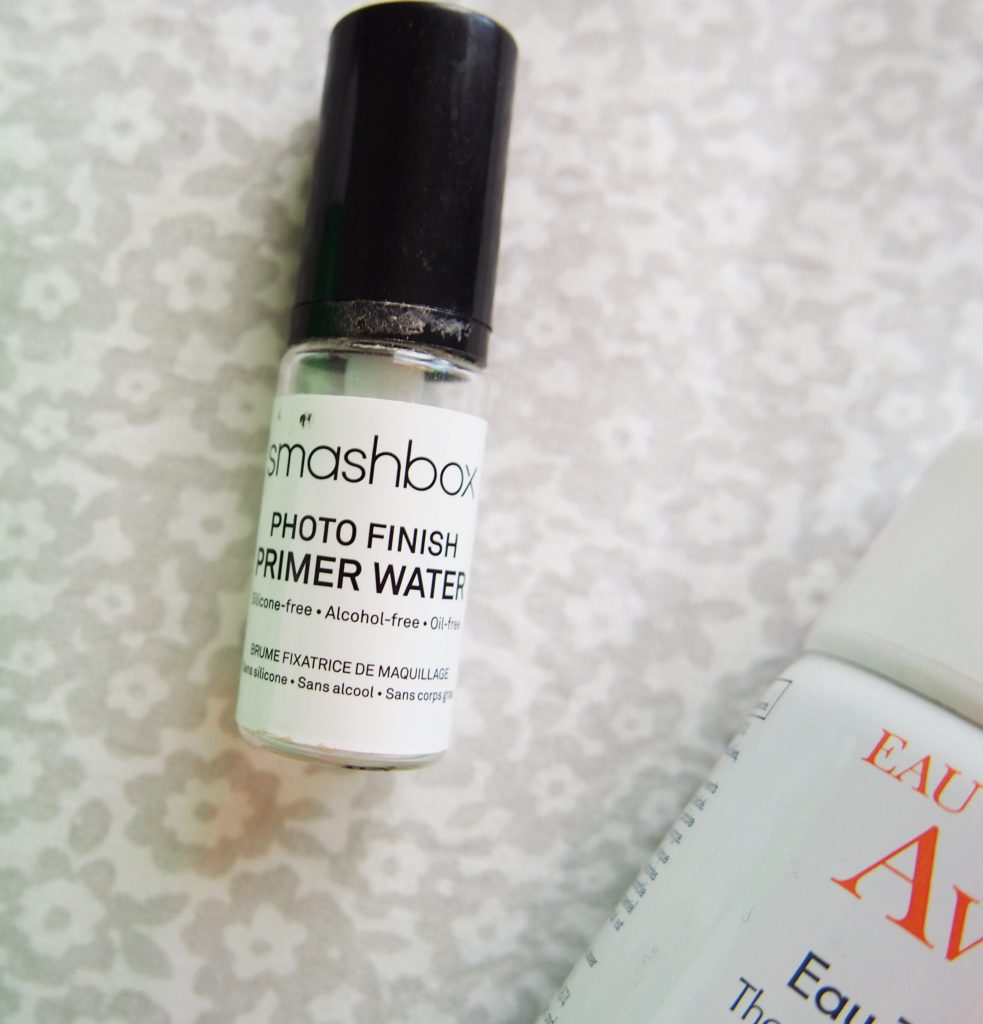 Smashbox Primer Water is obviously a makeup primer, but I also use it as a setting spray.  I used to hate this as a primer because it wasn't hydrating enough but it looks amazing with a powder foundation over it.  My skin looks perfect every time I use this to set my makeup it removes any powdery finish and makes all makeup look like real skin.  This also has a nice spa-like scent to it.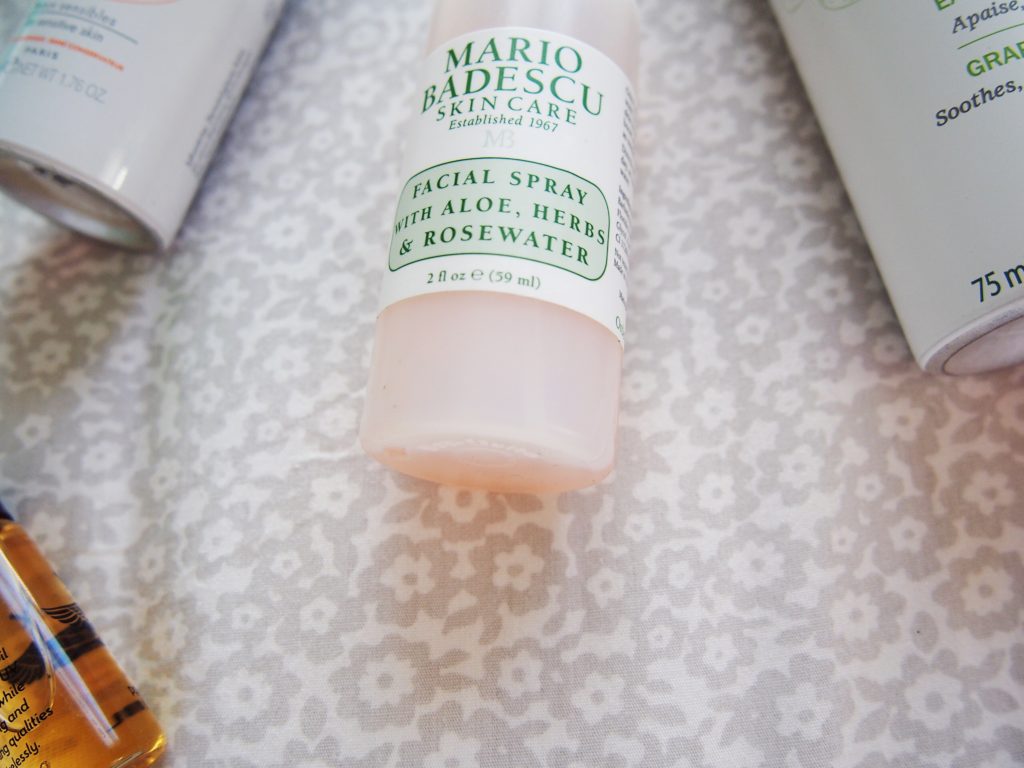 Kylie Jenner uses Mario Badescu Rosewater as a setting spray and if it's good enough for Kylie, it's good enough for us.  I've also heard of people using this as a Mac Fix+ dupe, I have started doing the same and it works so well.  Sometimes I also spritz this on my makeup sponge to get it a little more wet mid-blend if it gets a little dry.
What are your top facial mists?  Any I should try?
Pinterest | Bloglovin' | Twitter | Tumblr | Instagram
SaveSave