Today I'm writing up a post in collaboration with my best blogging buddy Makena, who blogs at Makeup By Makena.  Her posts are always well thought out and so easy to read, with some amazing photos thrown in.  She is so sweet and has a very similar vibe on her blog, go give her some love!  These are all the beauty products that I am using a lot more for Autumn, in my Autumn beauty lineup!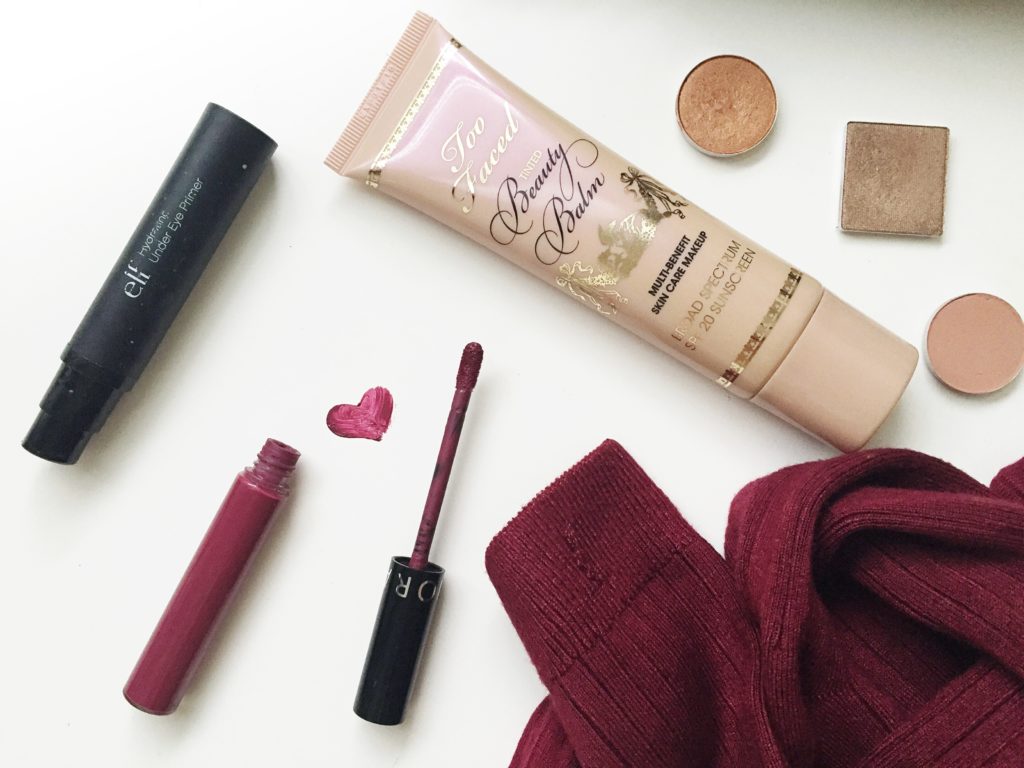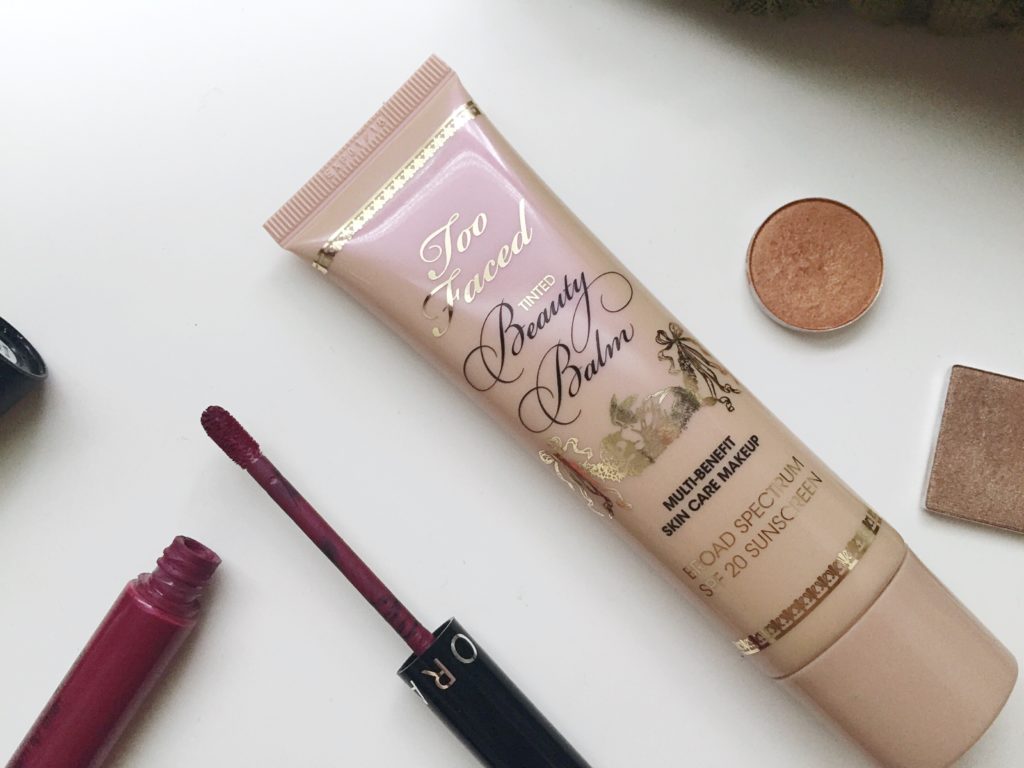 The first thing is this beautiful new Too Faced Beauty Balm I just got.  It has SPF 20 so it will keep my skin protected even when I don't put an actual sunscreen on, this shade has a nice yellow undertone for me, and it looks even better as the day goes on.  I'm definitely a fan of this.
Next is this elf Hydrating Under Eye Primer I've had forever.  I just rediscovered how smooth my under eyes look when I use this primer.  I also have little or no creasing at all!  It's so inexpensive and makes a big difference in my makeup.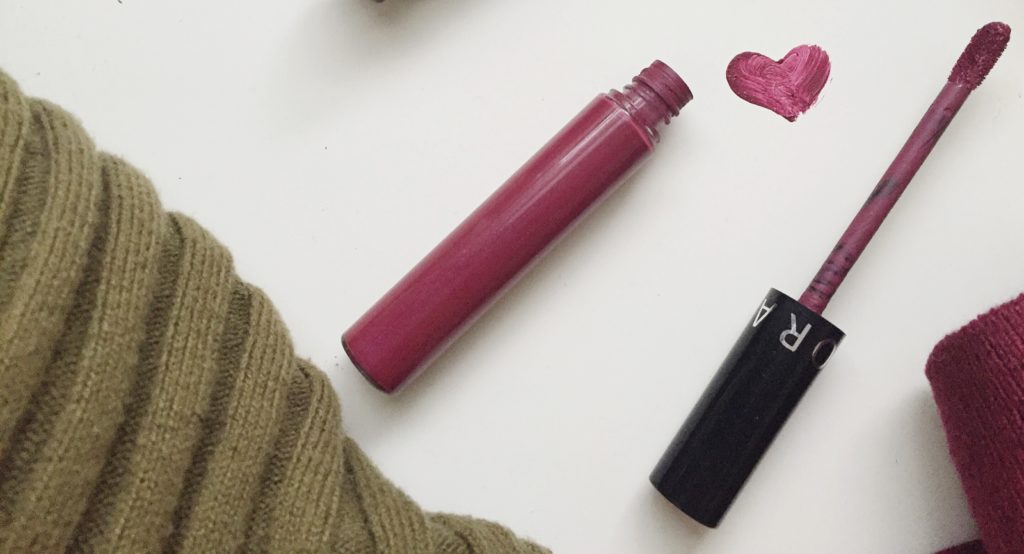 I can't have an Autumn beauty lineup post without a dark lip.  I have so many but this is my favorite formula.  It barely transfers, fades fairly gracefully for being a dark, and doesn't dry out my already dry lips.  This shade is a beautiful one, a bit more red undertoned than a true purple lippie.  Sephora Lip Creams are bomb for the price, definitely pick some up.
Lastly is 3 of my top eyeshadows for Autumn.  As you can see they are all depotted for my Z Palette, which I use literally every day and love.  The square shade is Starlooks Gold Coast, a beautiful more natural type of gold.  This one is really pretty just all over the lid, but also looks awesome with the two other colors.  Mac Amber Lights on the left is a very orange-y copper color.  While this isn't super pigmented, it looks so pretty washed into a shimmery eye look to warm things up.  This also looks awesome packed on the lid with a bronze shimmer in the crease, very Autumnal.  The last shadow is Mac Soft Brown, which Makena recommended to me and I love.  I didn't think I would use this pink toned of a brown but I love just dusting it into my crease for every day or using it as a transition shade.  This one is so pigmented and very matte, right up my alley.  These three make a gorgeous eye look for something very coppery and Autumn-looking.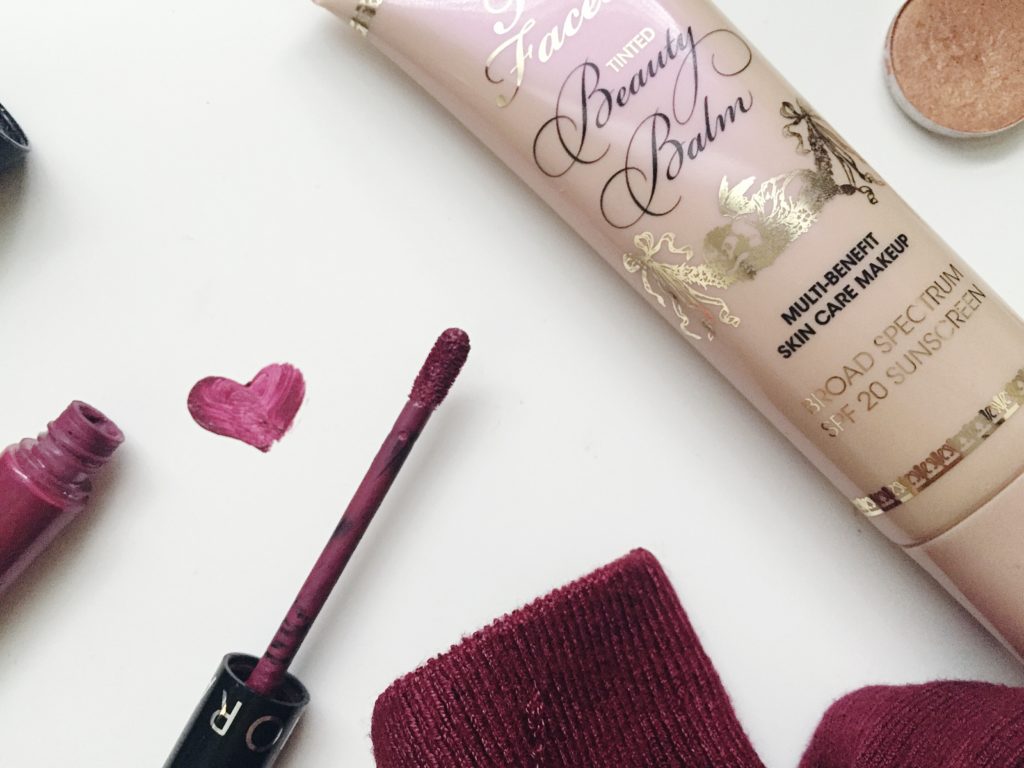 That is all for my Autumn Beauty Lineup, be sure to go check out Makena's post!