Good makeup brushes make such a huge difference in makeup application.  Although it's common to think that more expensive makeup brushes would work better but there are amazing drugstore ones as well, RealTechniques are fantastic.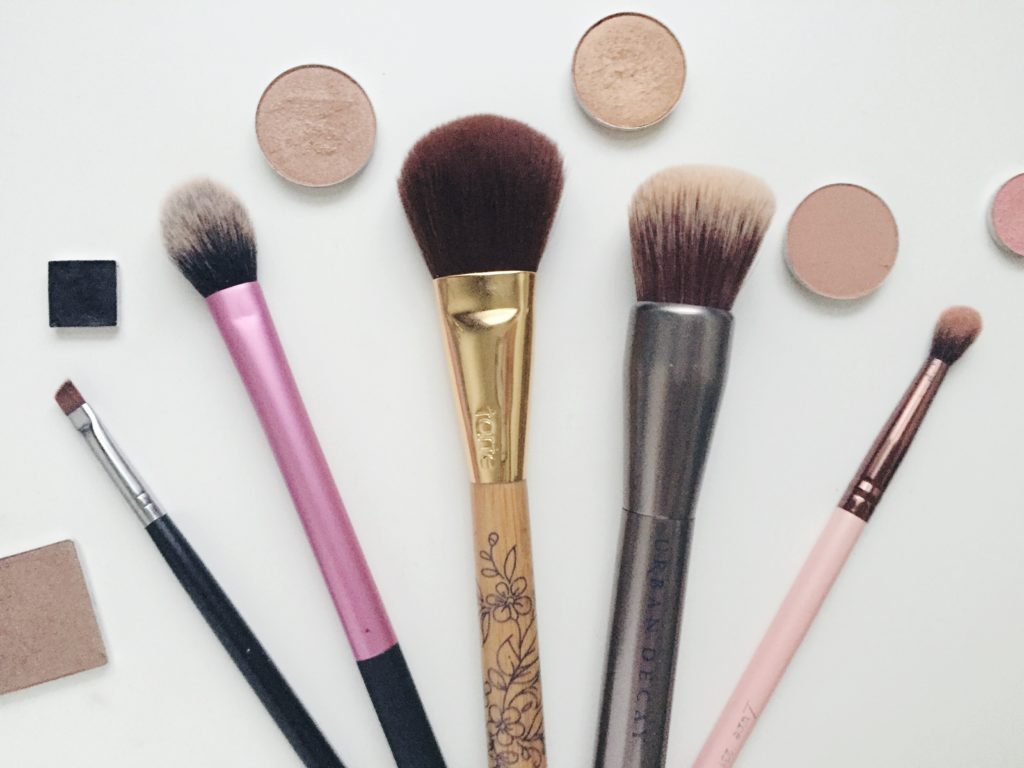 Starlooks isn't a well-known brand, but this Starlooks Slanted Liner 824 brush is my favorite liner brush.  It is stiffer than some, but not too stiff, and not too long.  The bristles are soft and I'm so happy they're brown instead of white like some because staining is the worst.
RealTechniques is a super popular brand for makeup brushes, and I'm sure you've seen a few YouTubers using this brush to blend concealer because it's so soft.  It has perfect length bristles to blend both powder and liquid products out.  I use this brush mostly to either set my undereyes or apply highlight.  It's so soft, seriously.
I've had this Tarte blush brush for almost a year now and it never sheds, it still blends blush just as well as it used to.  This was my first high-end makeup brush and I use it pretty much every single day.  This gorgeous design was limited edition but the plain version is still available.
This is my most recent makeup purchase but it has forever changed my makeup game.  I haven't used a brush to apply my foundation in so long and the finish was never quite right.  This Urban Decay Optical Blurring Brush blends all liquid products so easily and everything looks so natural.
I got this little Luxie 231 eyeshadow brush in an ipsy bag a while back, and I've used it most days since.  It's so soft and doesn't scratch at all on the eyes.  Both shimmers and mattes blend so well with this brush and it works to pack on shadow, blend it out, and work shades into the crease.
What are your favorite makeup brushes?