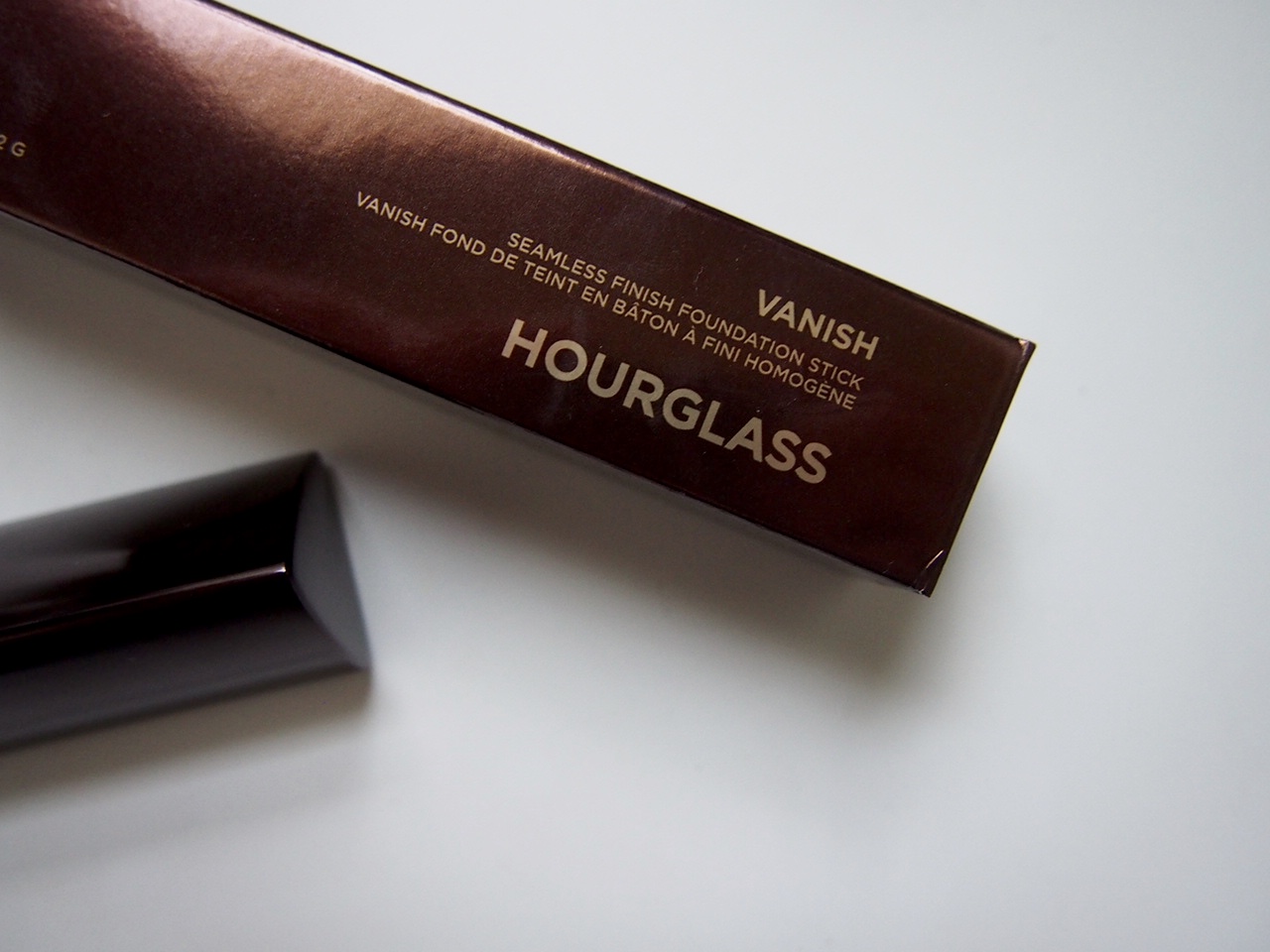 For over a year I've been getting ipsy and racking up points for one of their insanely amazing rewards.  Then I found it, a full-size Hourglass Vanish Stick Foundation to welcome into my collection.  You can't imagine my excitement when I found out this was full-size.  Say hello to my first full-size high end foundation.  It's crazy I've been blogging for this long and was never convinced to actually buy a high-end foundation.  But, I think I've been converted.
This foundation stick has amazing packaging, a chocolate brown shiny triangular stick.  It's perfect to fit on your nose, under your eyes, but still big enough to cover ground.  And a dream to travel with.  Although the packaging is a magnet for fingerprints, it's easy enough to wipe down with a tissue or makeup wipe once in a while.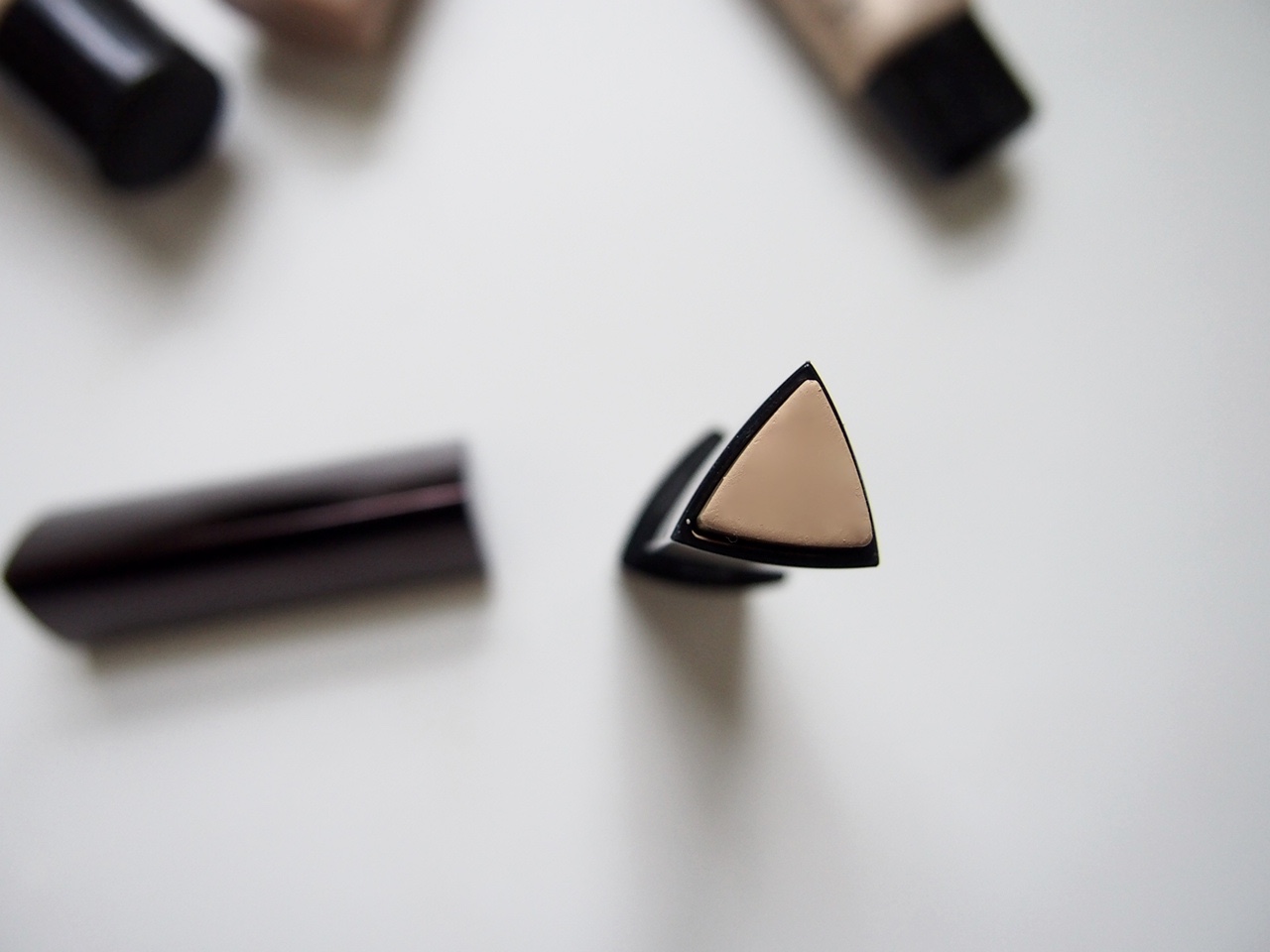 The formula on this is thick and pigmented.  A quick tip: if you use too much you will hate the finish.  A light hand is key to the "seamless" "vanish" stuff they're talking about.  I've tried it both ways and I washed it off when I used how much I use of other foundation sticks.  This one is just so pigmented and so thick that it has to be light or it gets cakey.  Another quick tip: a brush is necessary.  While I wouldn't spend however much they charge for the brush, the Real Techniques Expert Face Brush and the Urban Decay Optical Blurring Brush both work very well with some Rosewater spritzed on.  A beauty blender doesn't work quite right with how thick this is but if you want to, give it a try.
When I use this I like a light to medium coverage.  So I do a stripe down my nose, on each cheek, a small one on my chin, and one going from between my brows onto my forehead.  Use a super light hand because it layers well but cakes so easily if you use too much at once.  It takes some getting used to but it lasts so well and looks amazing when you get it right.  To blend I take my Urban Decay Optical Blurring Brush and spray once with Mario Badescu Rosewater and blend in circular motions, repeat for each stripe.
When I use this I don't use a powder except under my eyes because it just has such a great finish.  It also lasts really well.  Whenever I have a long night, you can put money on the fact that I'm wearing this.  The finish gets better throughout the night as oils begin to peek through.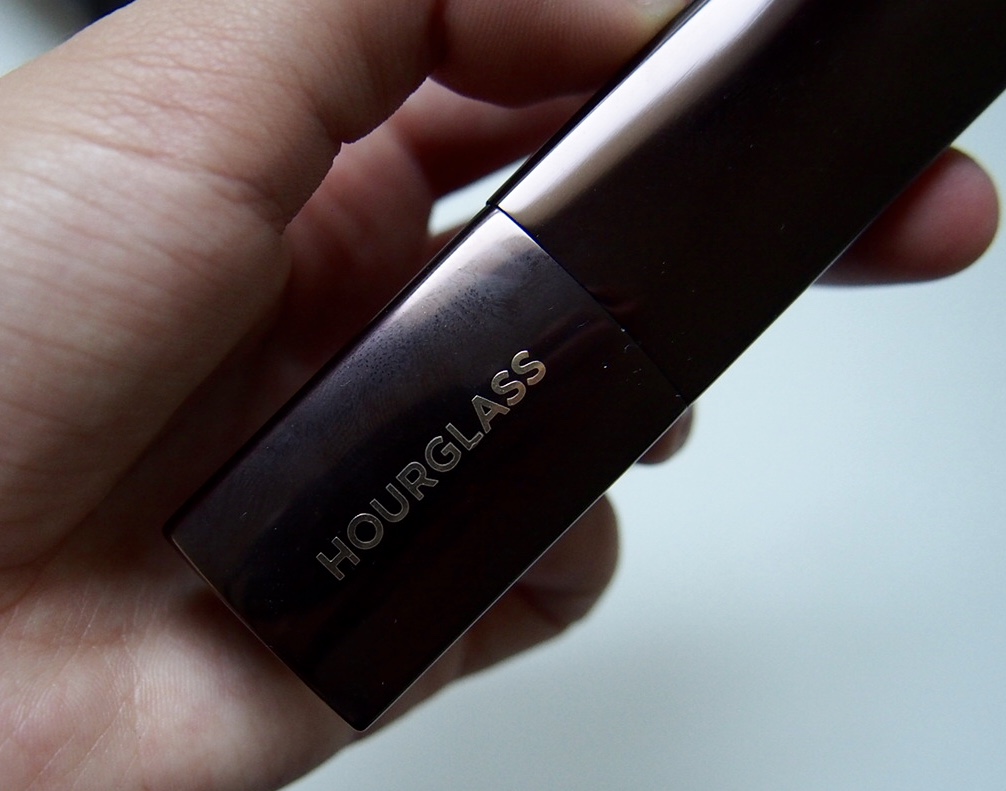 I've never been one to spend a lot on foundations, especially since they're an item you keep buying pretty often.  This foundation has definitely helped me understand "what's so great about high-end foundations"  this is what's so great.  They're so long lasting, the finish is incredible, and the packaging is well thought out to make it easier to use.  Also the shade range is pretty extensive and would fit a ton more people than any drugstore foundation I've seen.
If you're thinking about purchasing the Hourglass Vanish Stick Foundation, go for it.  With a little practice you won't regret it.