Ever since I saw the new line from Essie of their Gel Couture Polishes, I started picking shades that I wanted to get.  These are supposed to last up to two weeks without a gel lamp, just a color and top coat.  I always have to use a base coat because my nails can get stained pretty easily so I also got a base coat at the same time as these.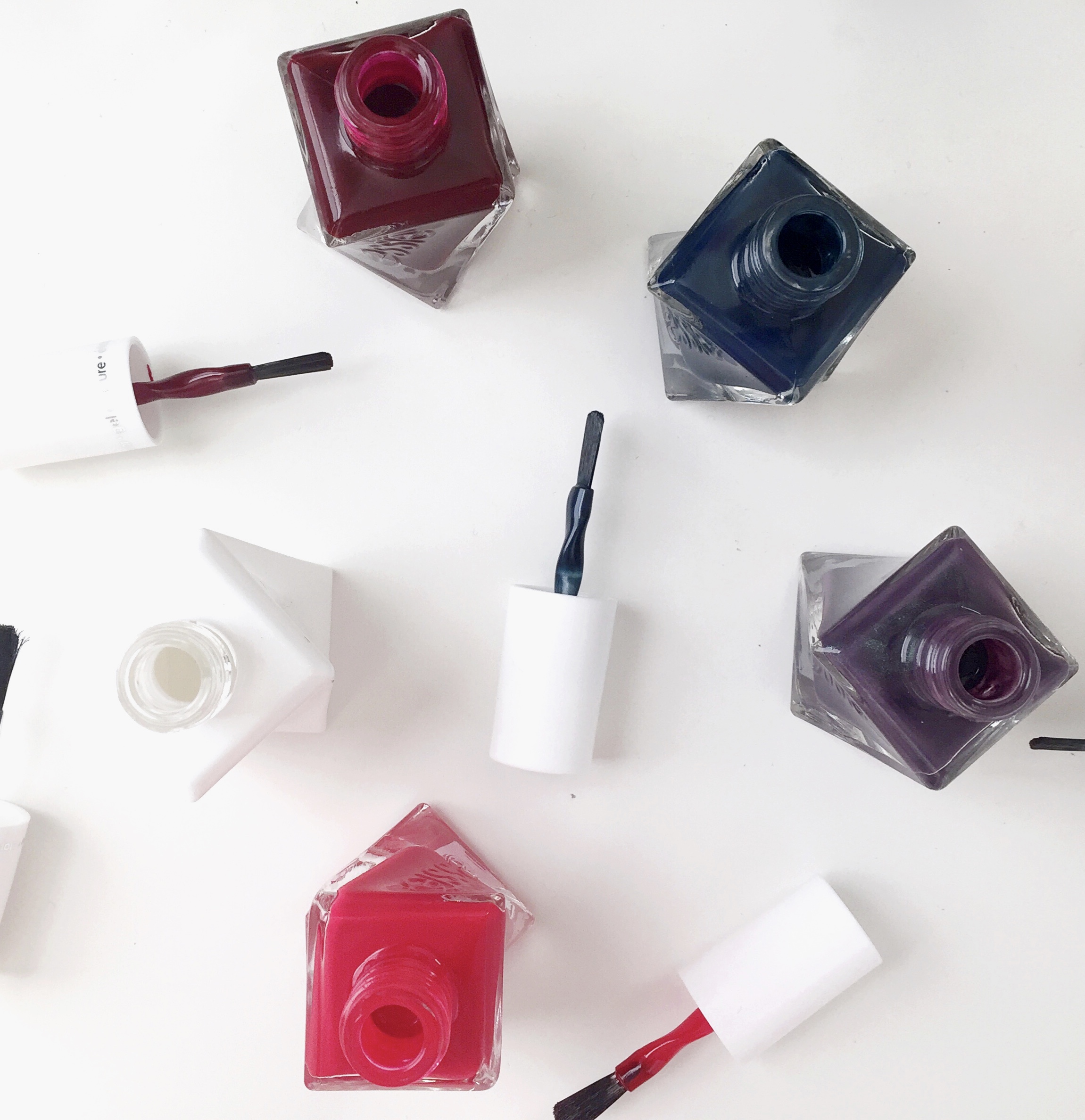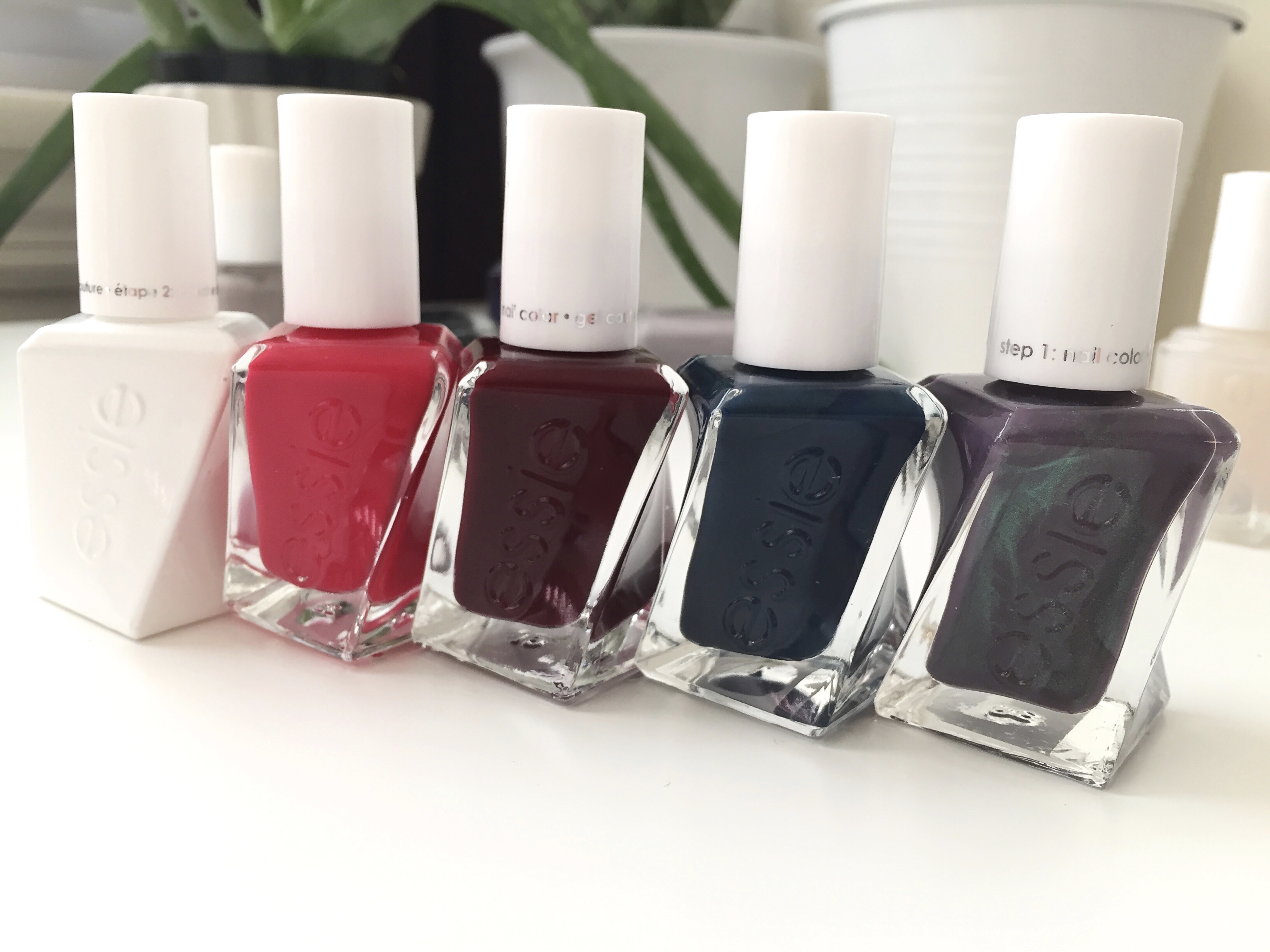 I love the packaging and shade range of the new formula, with a twisted bottle.  I obviously got some pretty autumn-appropriate shades, including a dark red, dark teal, and this purple/green shade.  Also a new thing with this range, the brushes have been widened so it's easier to paint your nails using one or two strokes per nail instead of four or five with that skinny brush their regular range has.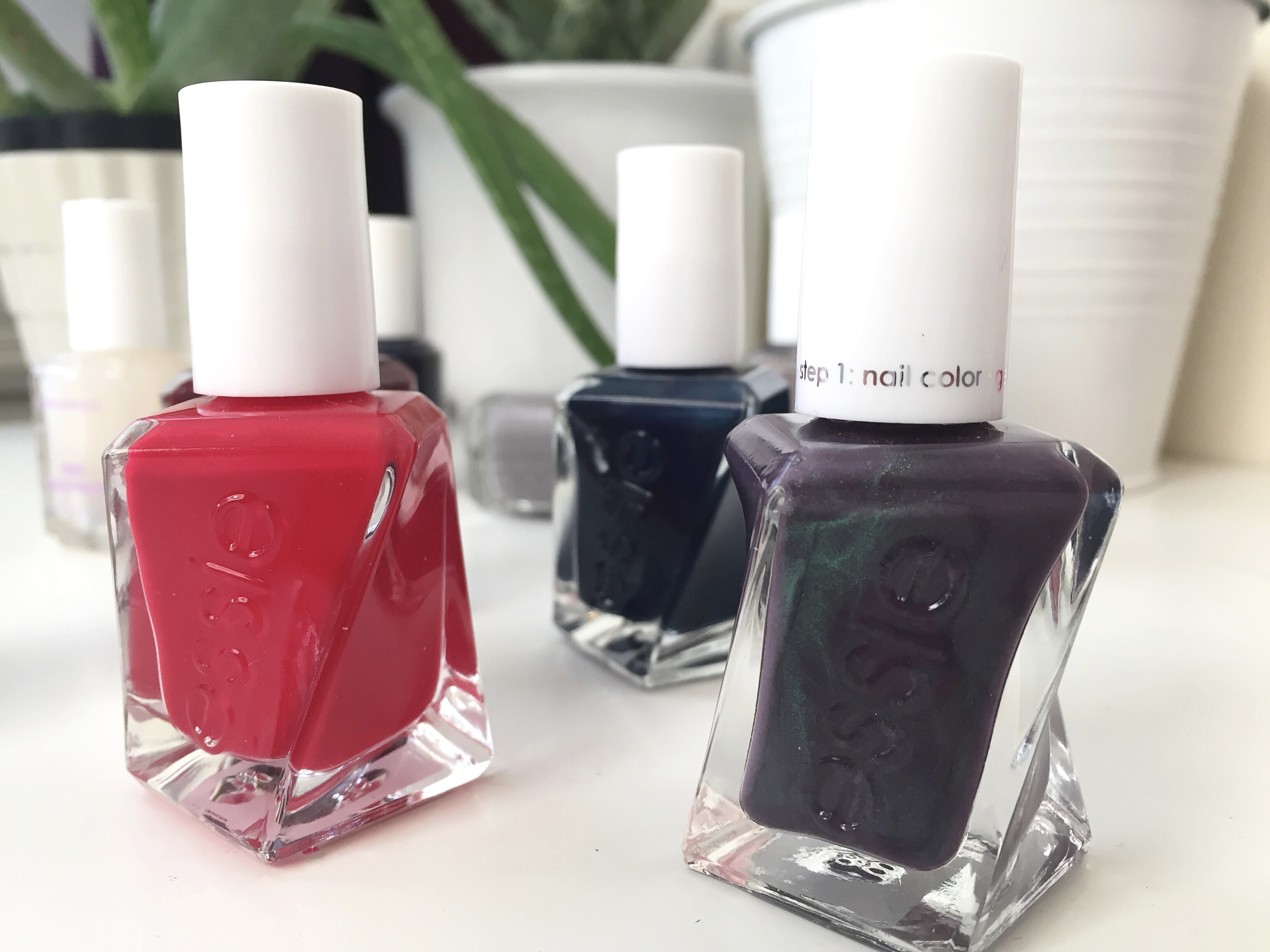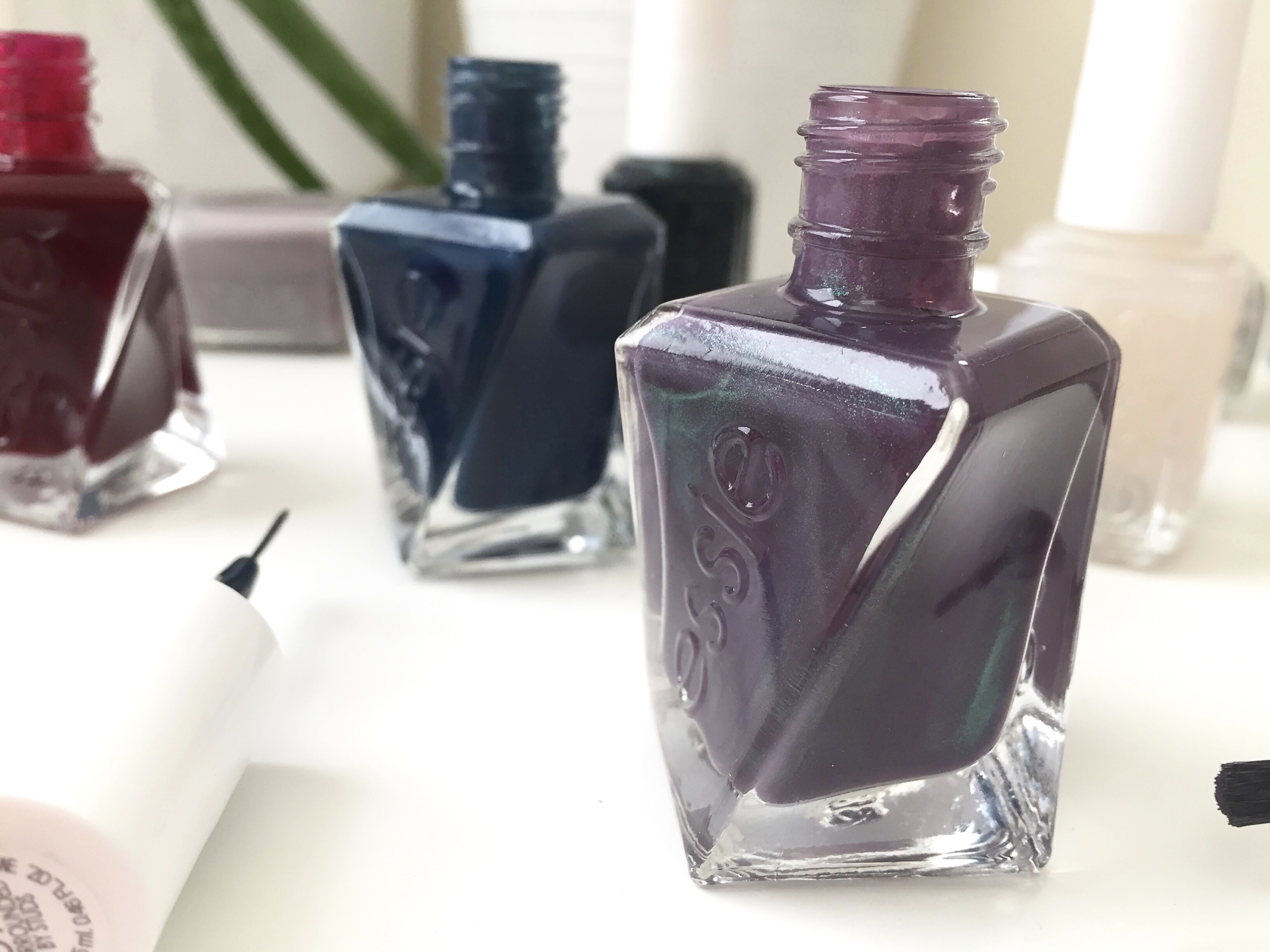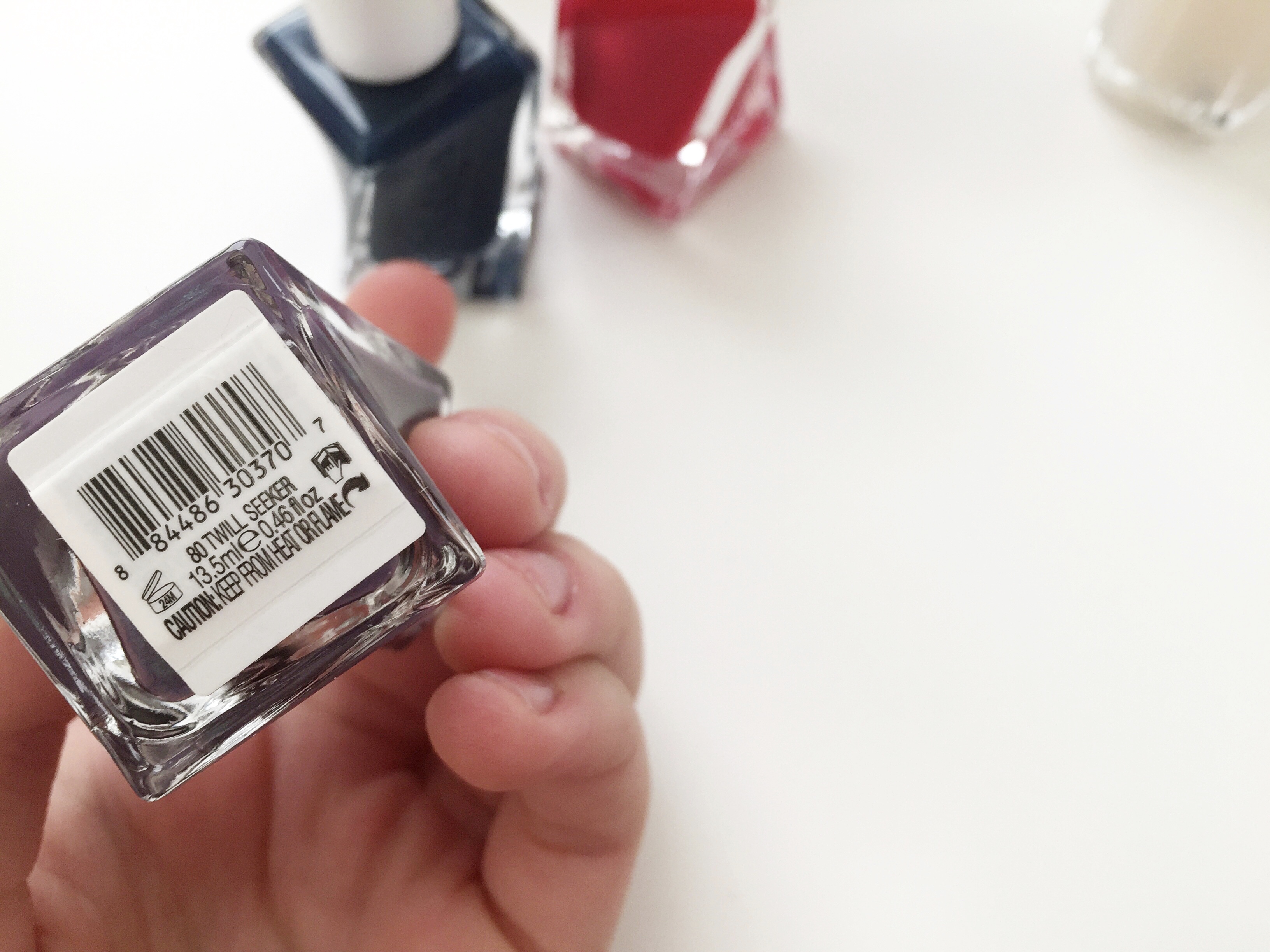 Twill Seeker is so gorgeous with a dull purple base and green shimmer, I can't wait to paint my nails with this shade.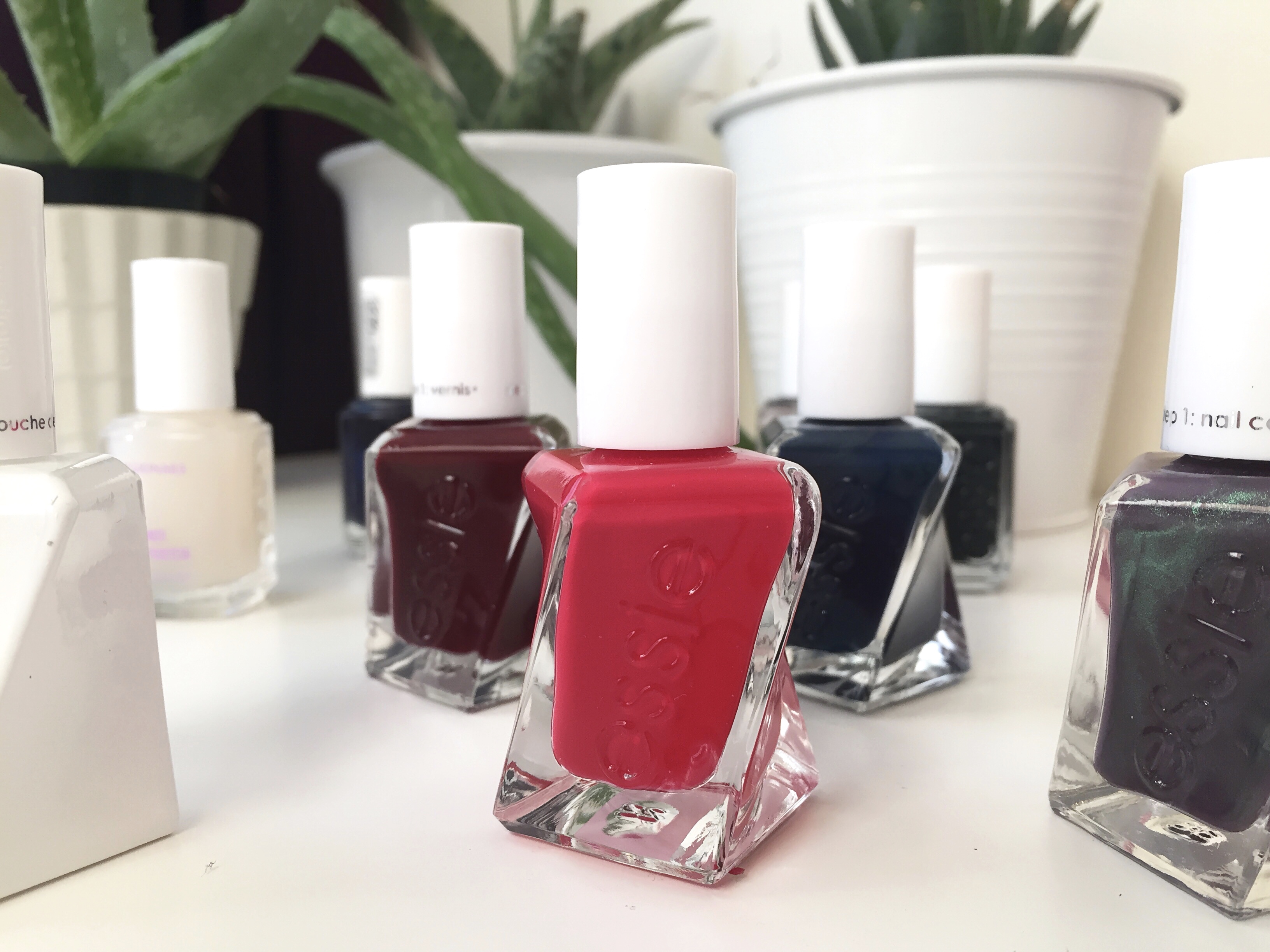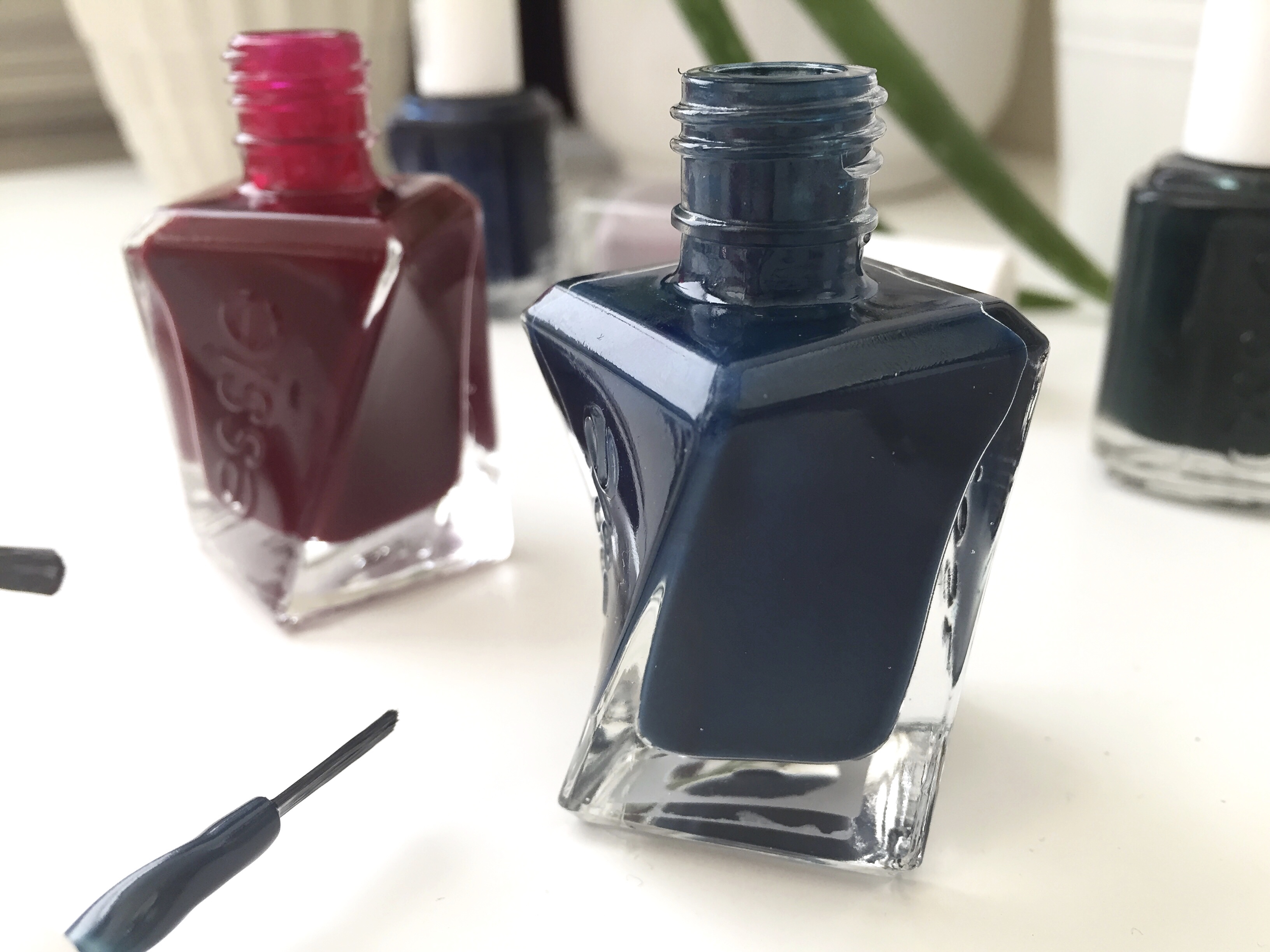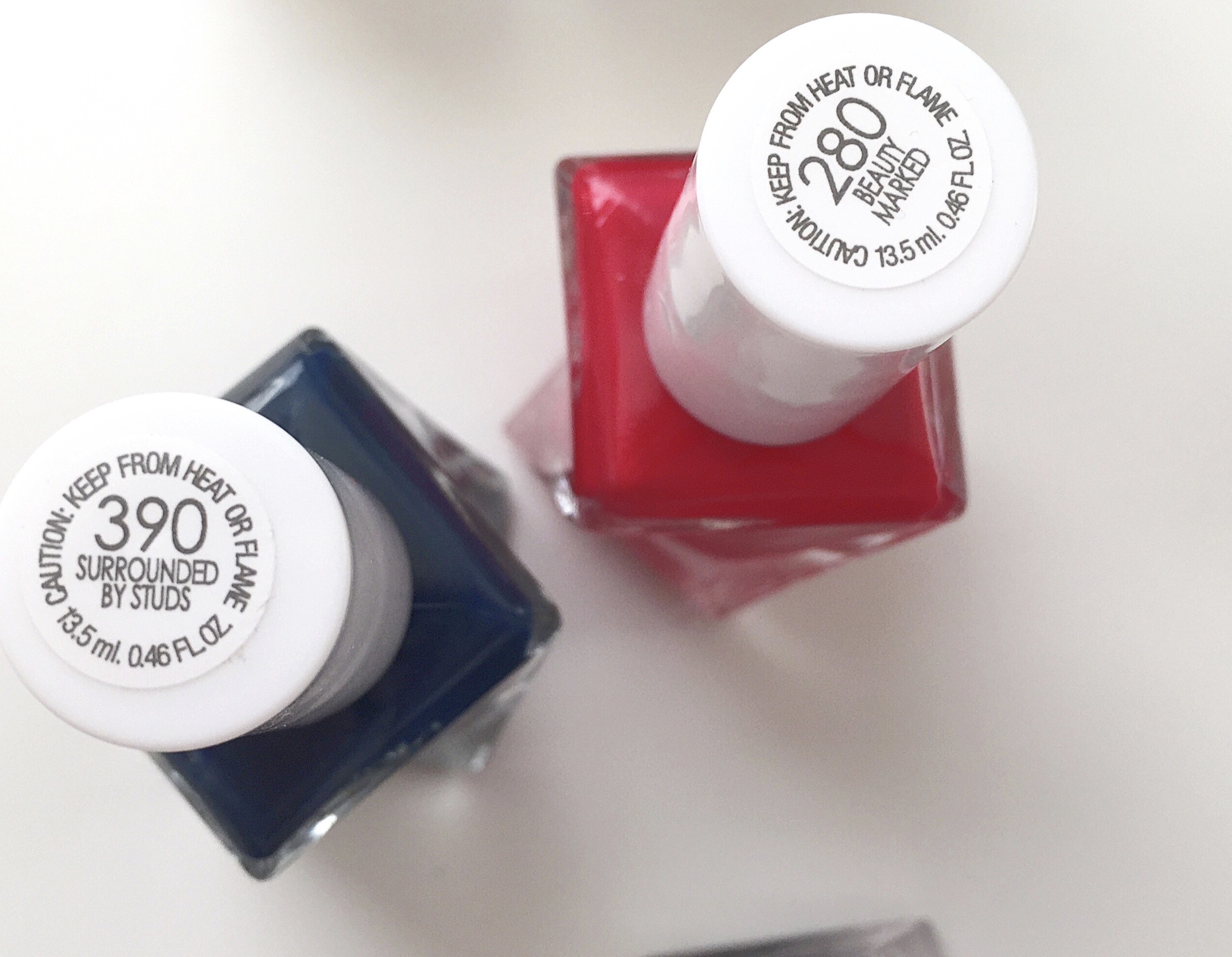 The bright red is called Beauty Marked and the teal shade is called Surrounded By Studs.  There is no way to go wrong with a bright true red for the nails, it's such a classic.  The teal is a new take on blue toned nails, and I'm excited to wear this during the A/W seasons.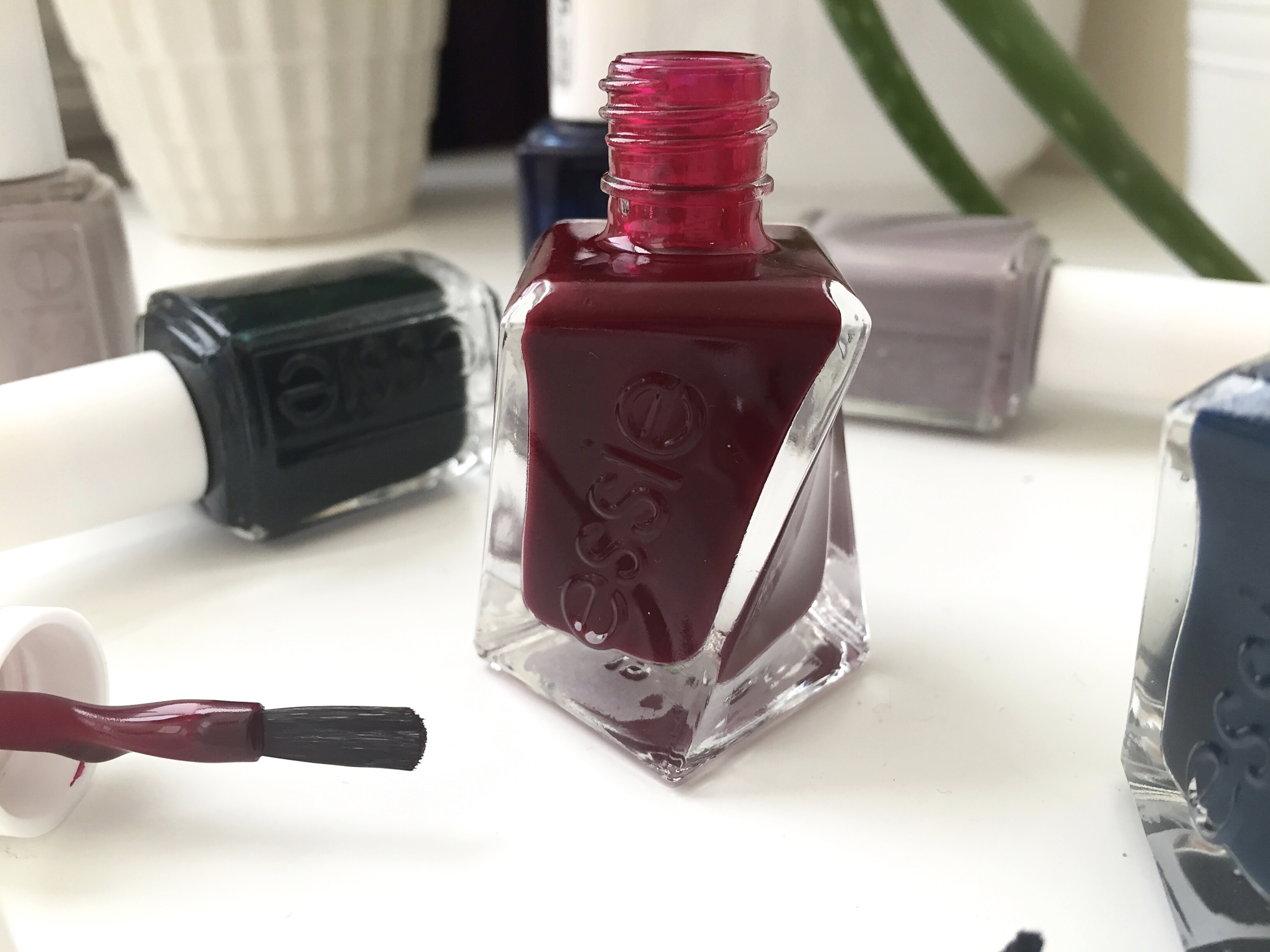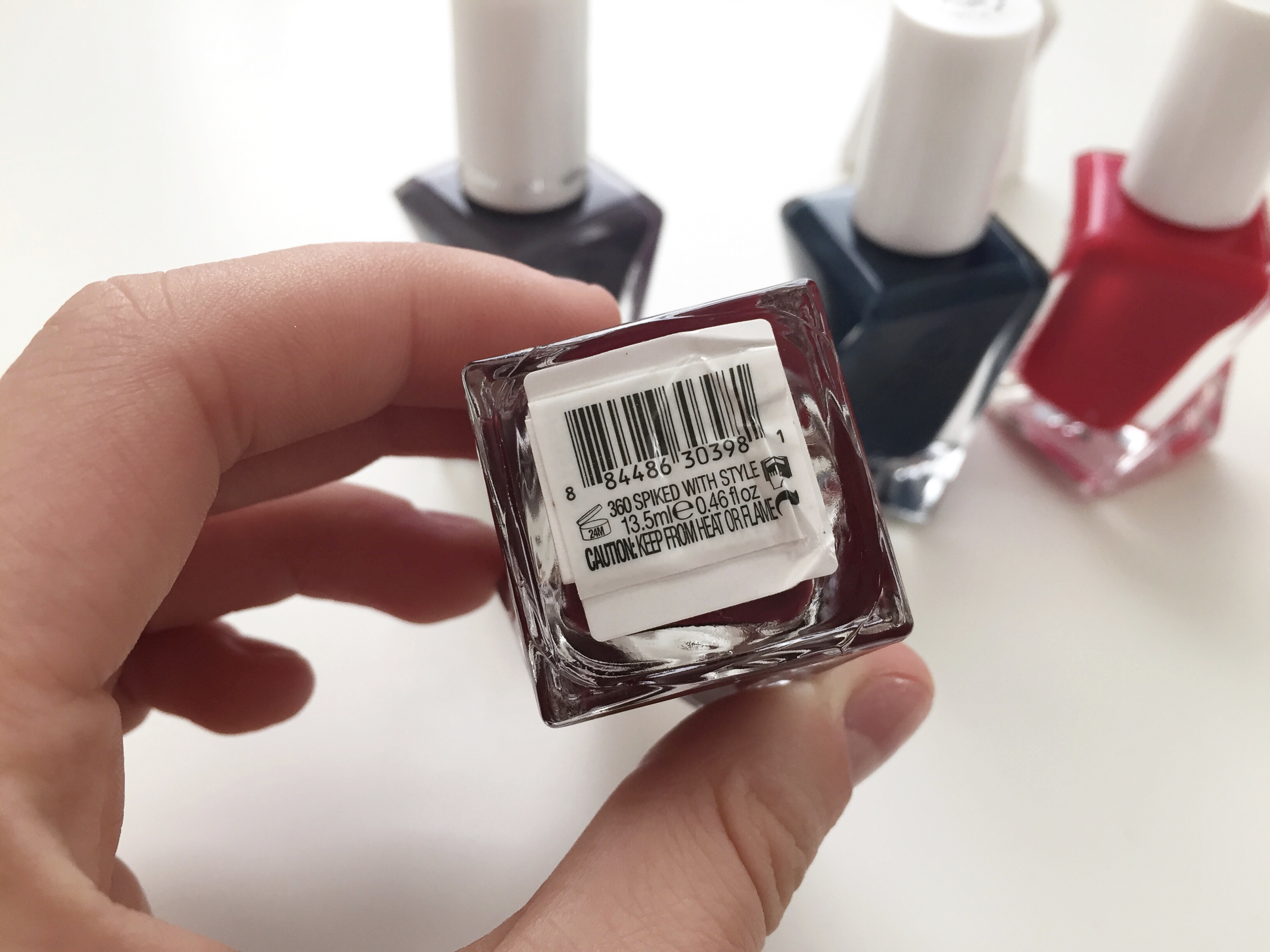 I absolutely love dark red shades on the nails in the Autumn, especially going into Winter.  It's a classic color that complements any of my monochrome outfits and flatters literally every skin tone.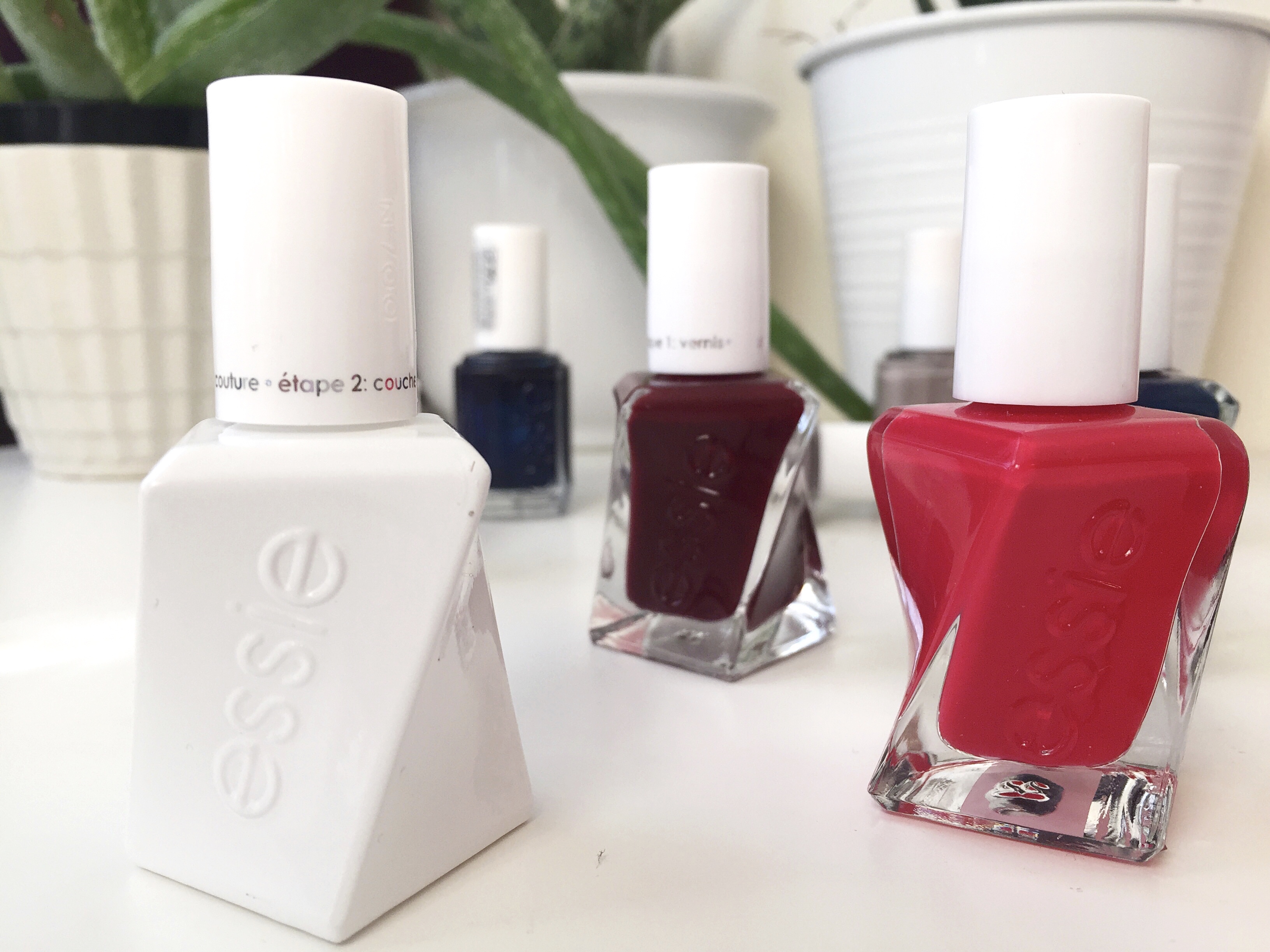 I also got the top coat which is step 2 of the gel couture system.  I really hope this top coat dries quickly, looks glossy, and lasts forever.  The more chip-resistent the better for me, because after a nail is chipped I just end up taking it all off.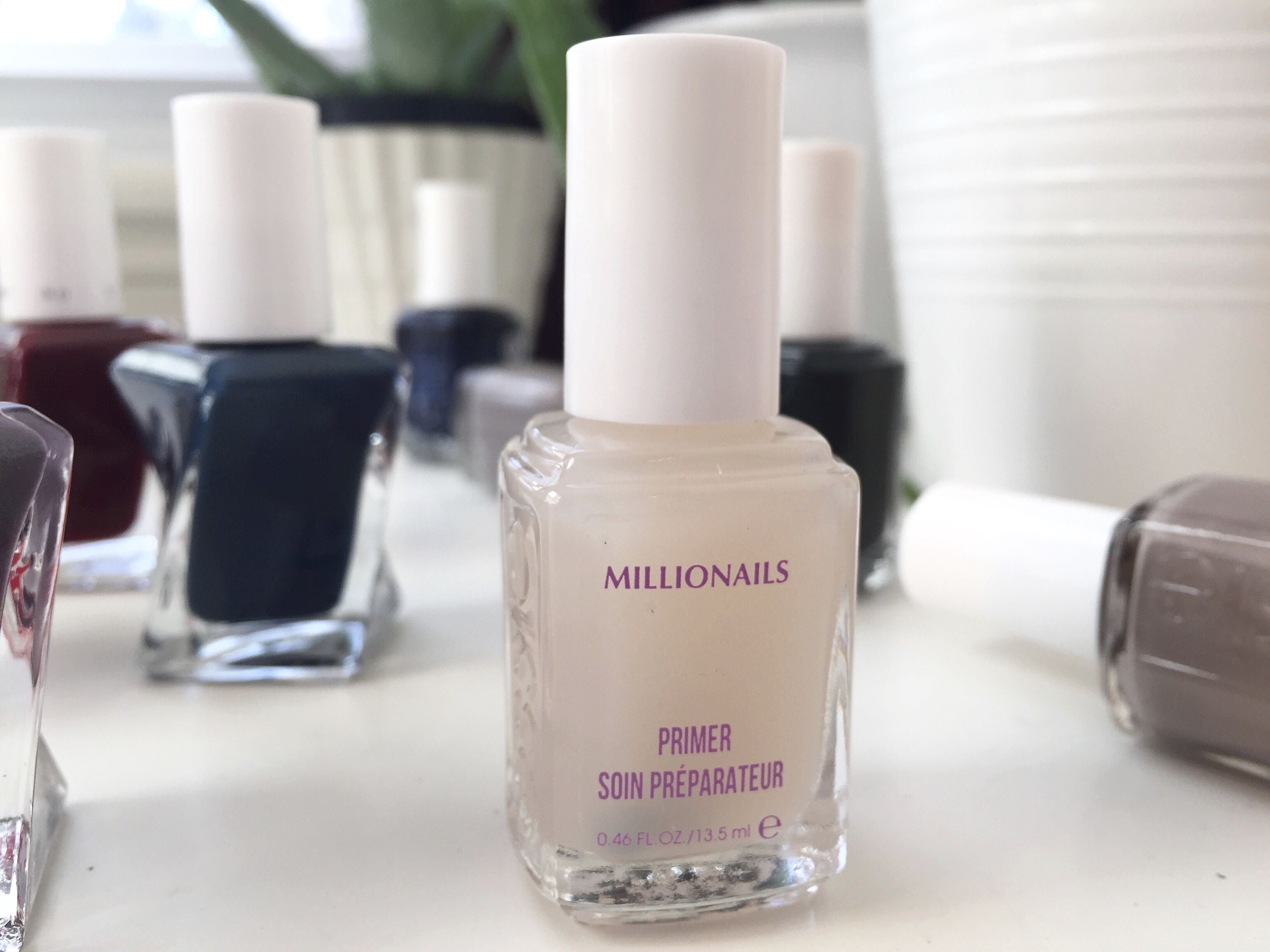 Since I can't stand painting my nails without a base coat (it just feels wrong), I picked up Essie's Millionails to use as a base coat.  It's called a primer because you can wear it with or without nail polish and it has nail strengthening benefits which most base coats don't.  I've used this once or twice already and I love how fast it dries, it's easy to throw on bare nails before I leave the house and they're dry by the time I turn on my car.