Two weeks ago was my birthday so naturally I went over to Ulta to pick up a few birthday treats.  I kind of had a list of things I wanted to look at but the price always gets so high so fast, so I ended up with these three.  This was not my most successful haul by any means, but I thought it would be nice to do a little first impressions since I already took photos.  I was such a fan of how all the colors of the packaging looked together also.  Gotta love Too Faced packaging, right?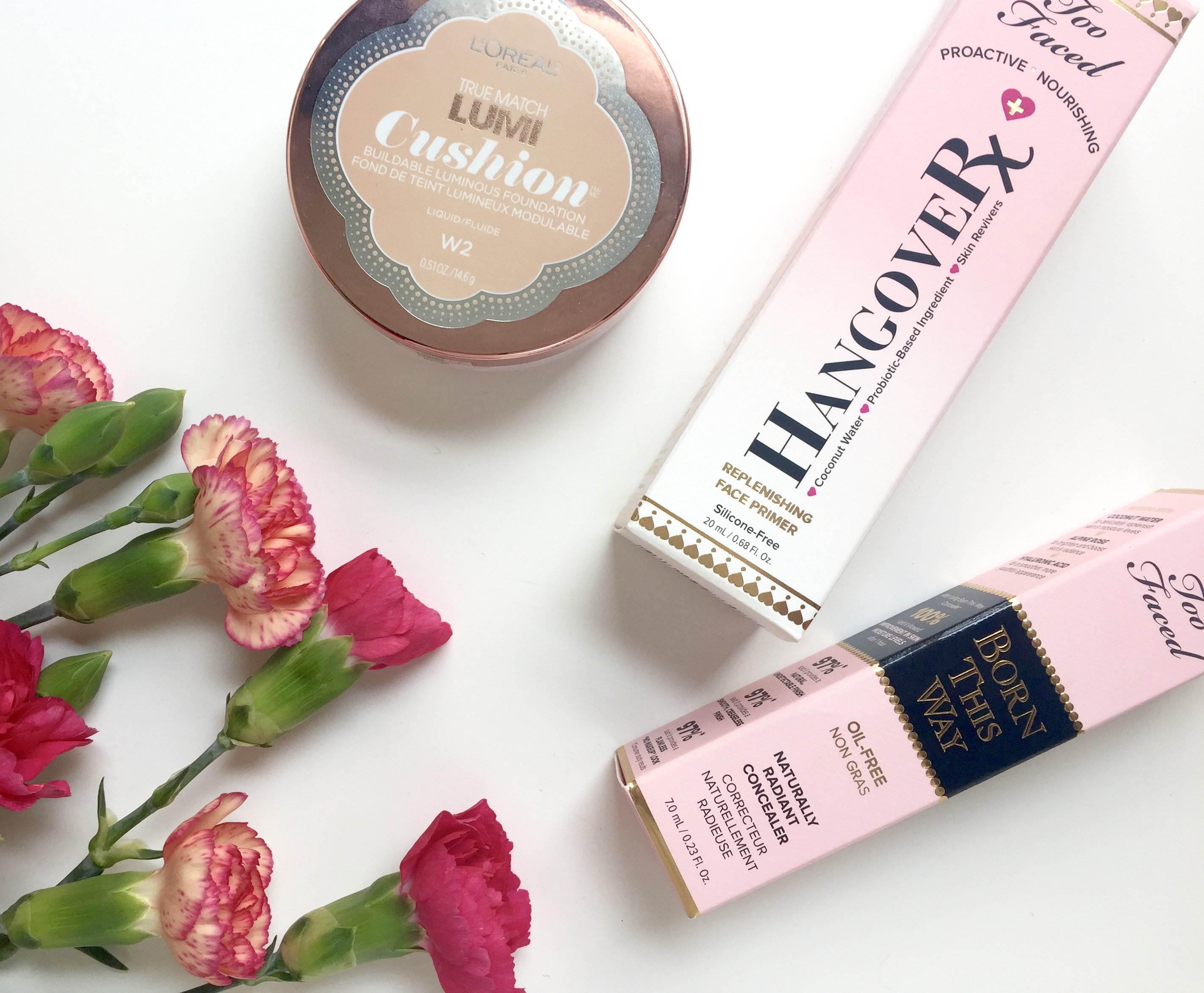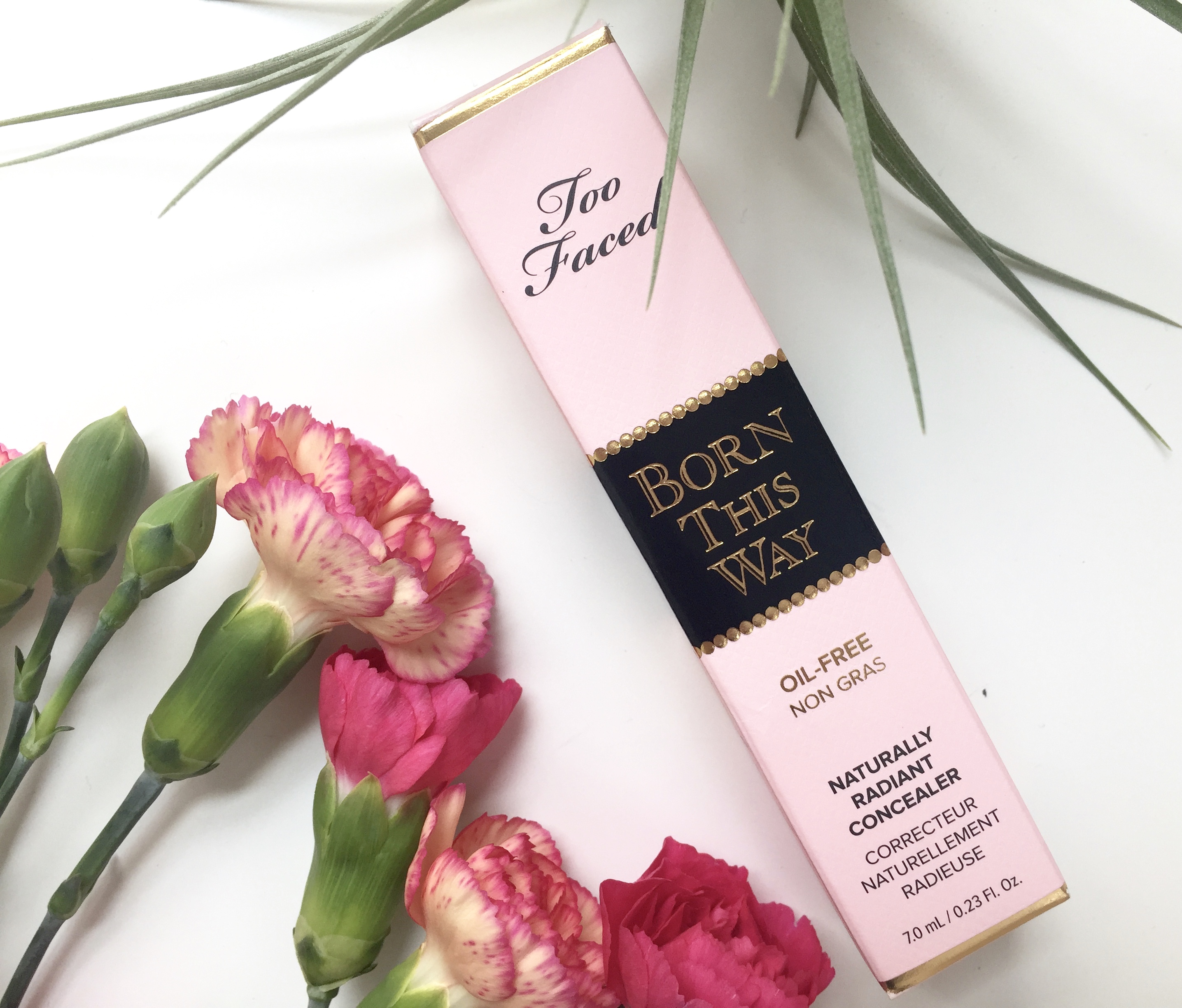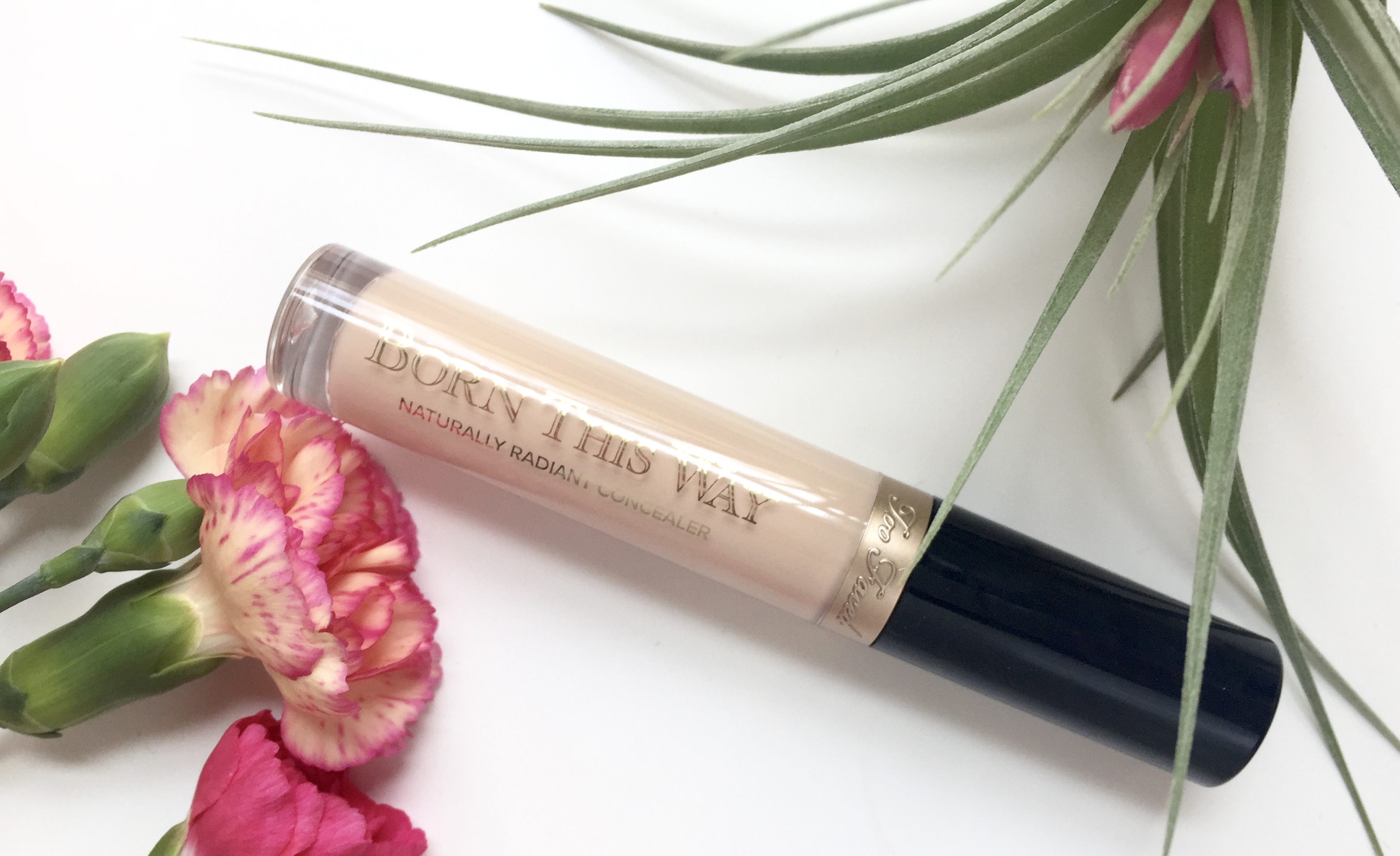 Went I went in I was planning on getting the Urban Decay Naked Skin Concealer since it's so so popular online (TheAnnaEdit and Jaclyn Hill love it so it must be good, right?).  But, I was talked into picking up the Too Faced Born this Way Concealer.  It's called a naturally radiant concealer so I assumed that would mean it was a natural finish.  However, I was wrong.  This was so thick and mask like, the blendability was just not there at all and I was pretty disappointed.  So back it went to Ulta and I got the Urban Decay Naked Skin instead.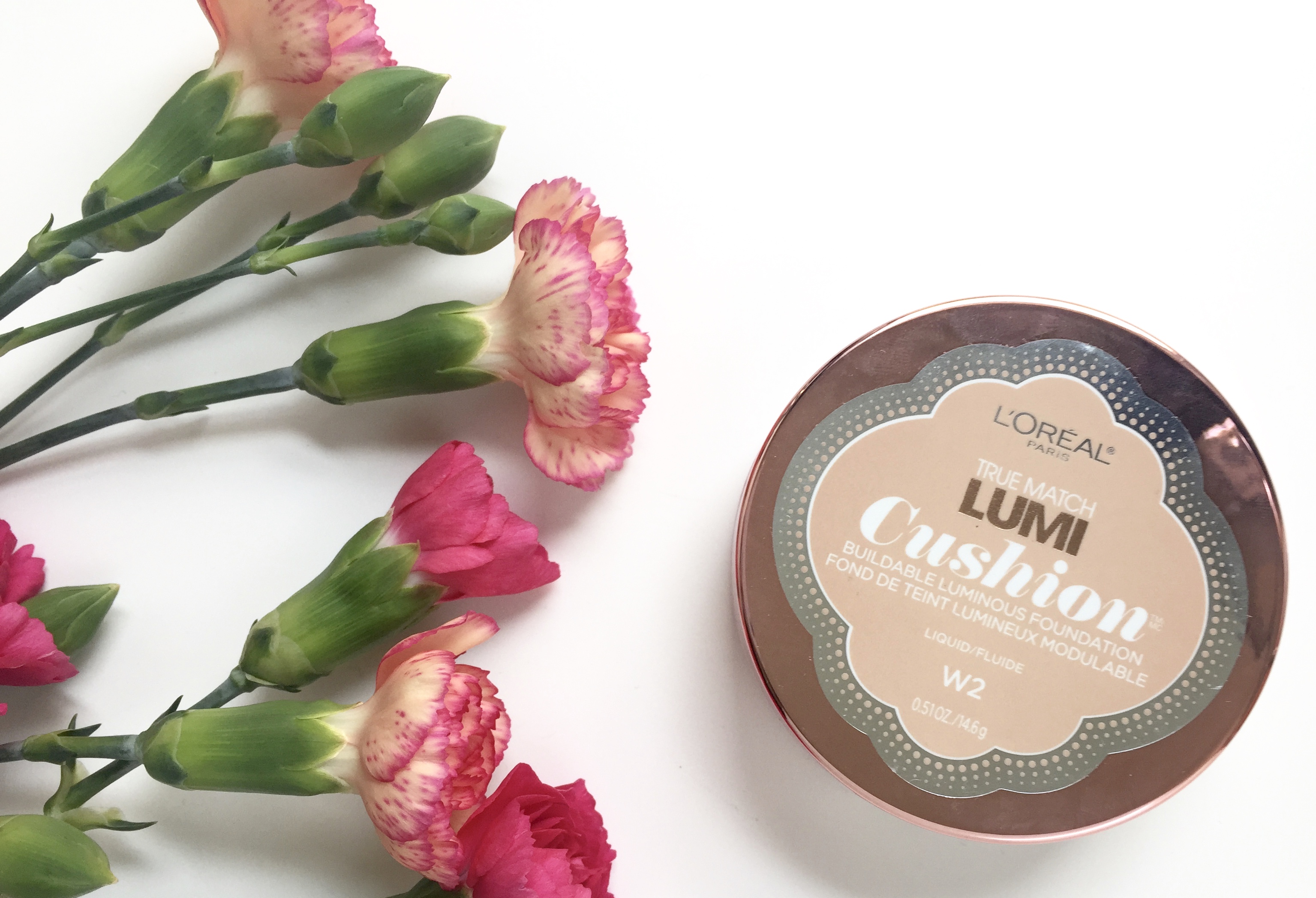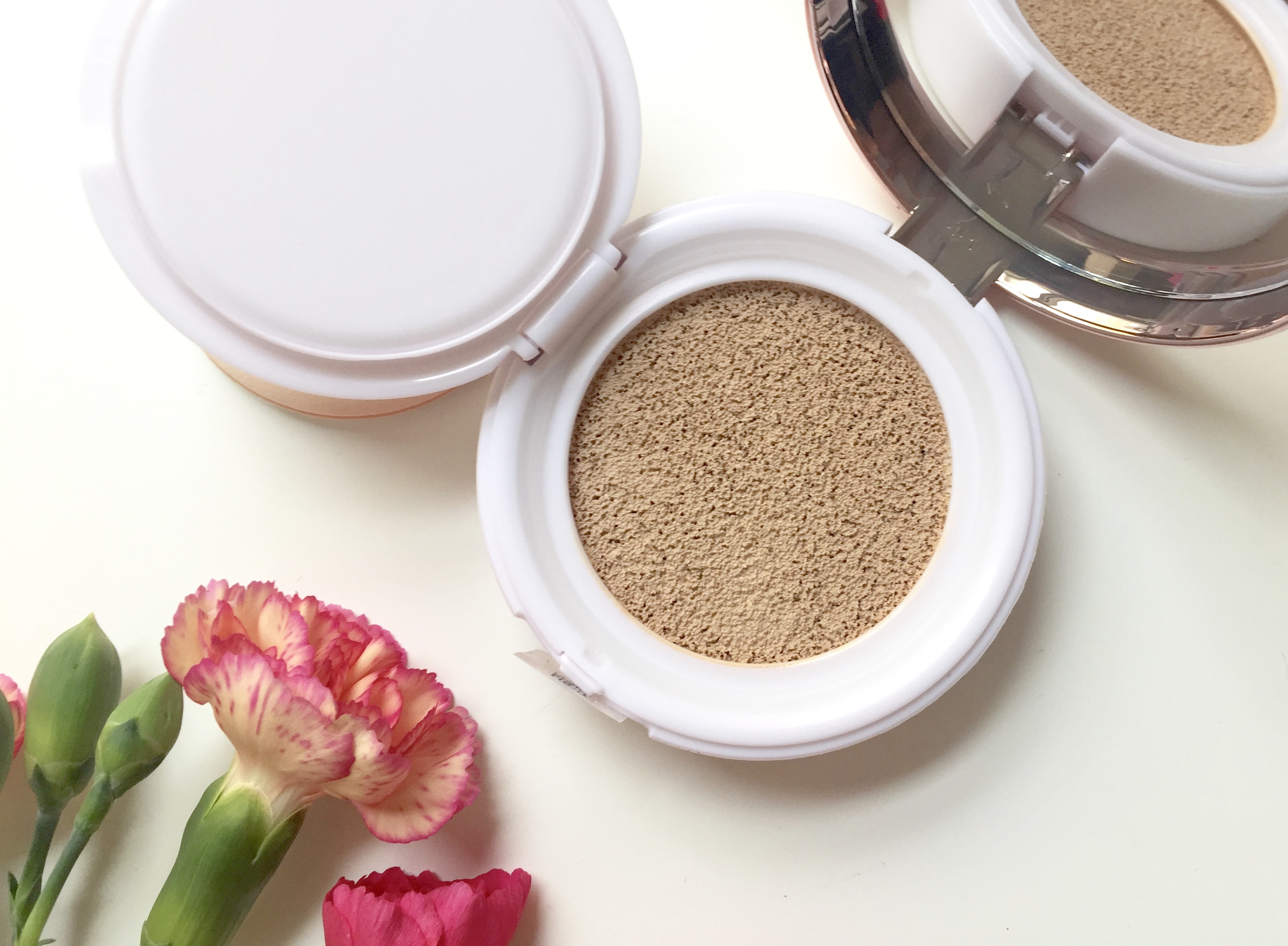 I picked the L'Oreal Lumi Cushion Foundation up because a friend of mine has this and when she wears it her skin just GLOWS it looks so amazing and her skin looks so healthy.  I had to try it for myself, but it didn't blend that well on me.  I realized after I returned it that I was using my "bad" foundation brush to apply this but I still think it just wasn't the right texture for me.  This is such an awesome product to travel with but it wasn't quite right for me, so back it went to Ulta.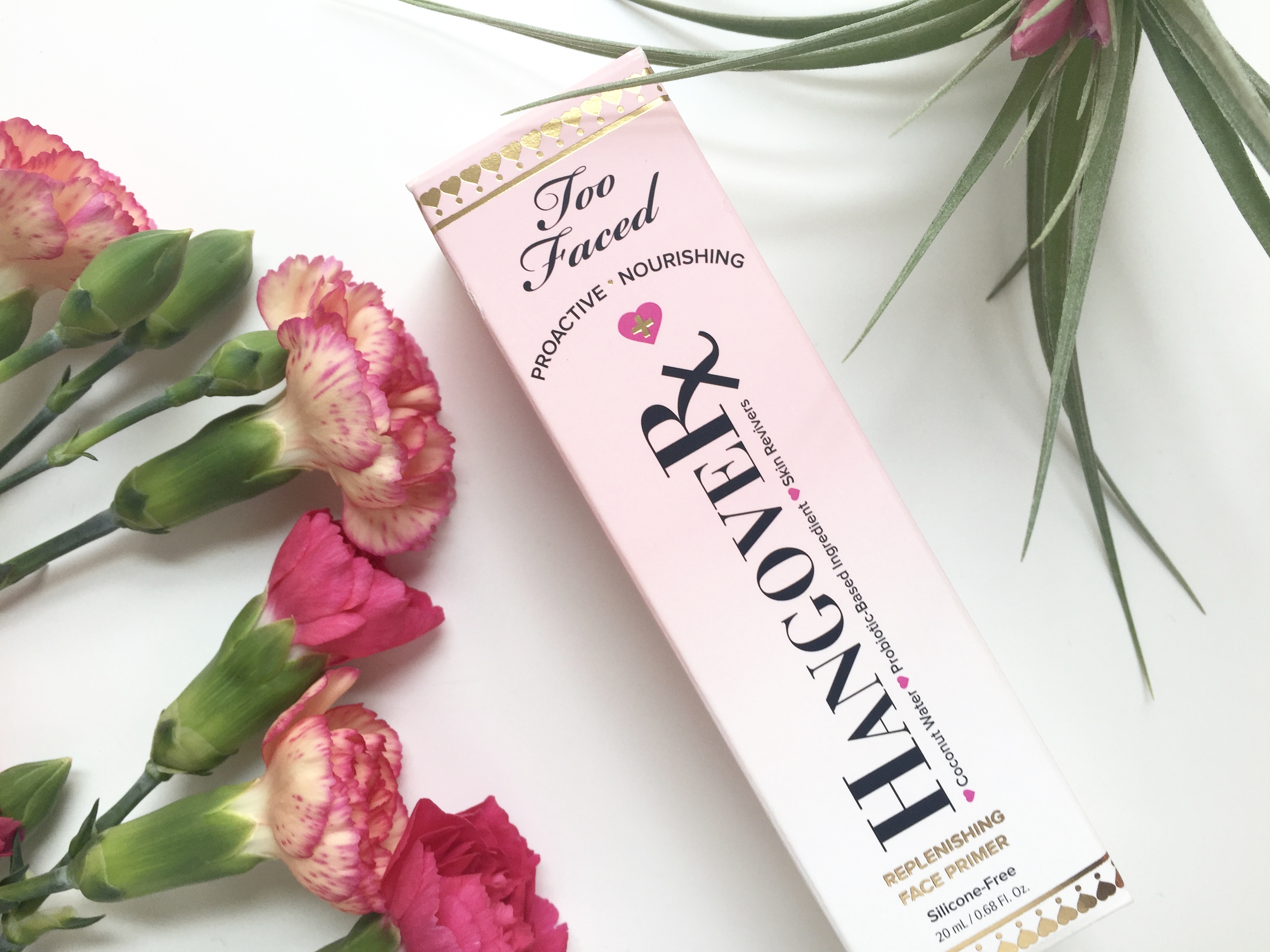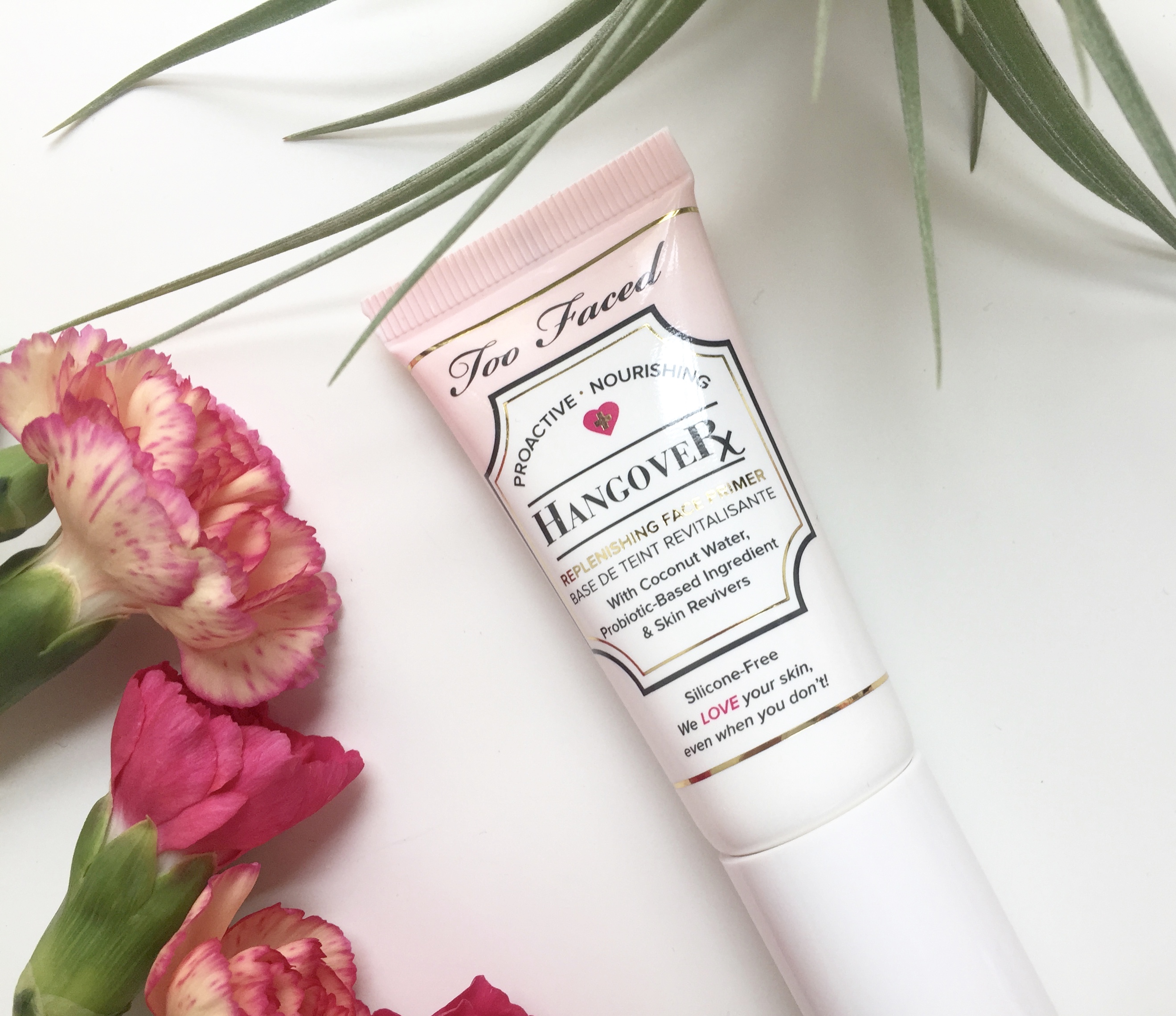 To end this unintentionally negative post on a high note, I picked up the mini version of my all-time favorite primer, Too Faced Hangover Primer.  With my dry skin, this gives an extra layer of moisture that really helps foundations/concealer blend in well.  I'm almost out of my full-size and I'm pumped that the mini has the same pump as the big size.  A win for Too Faced!
I hope you enjoyed this little first impressions/ failed haul post, I will have another post soon on my other purchases from Ulta.  The other buys were much more successful and I got some pretty good products!