I decided to get everyone in my family Lush products for Christmas because of their adorable Christmas range that is always so popular online.  I mean, I can't resist the Lush Christmas blog posts and YouTube videos that make me want every single thing.  Also, beauty is one of those things I know a lot about so I can easily pick out things for everyone and explain why I chose them.  On top of that, I know how much I enjoy getting a little box of Lush for Christmas. I had so much fun looking around the website for days before going in the store to pick everything up.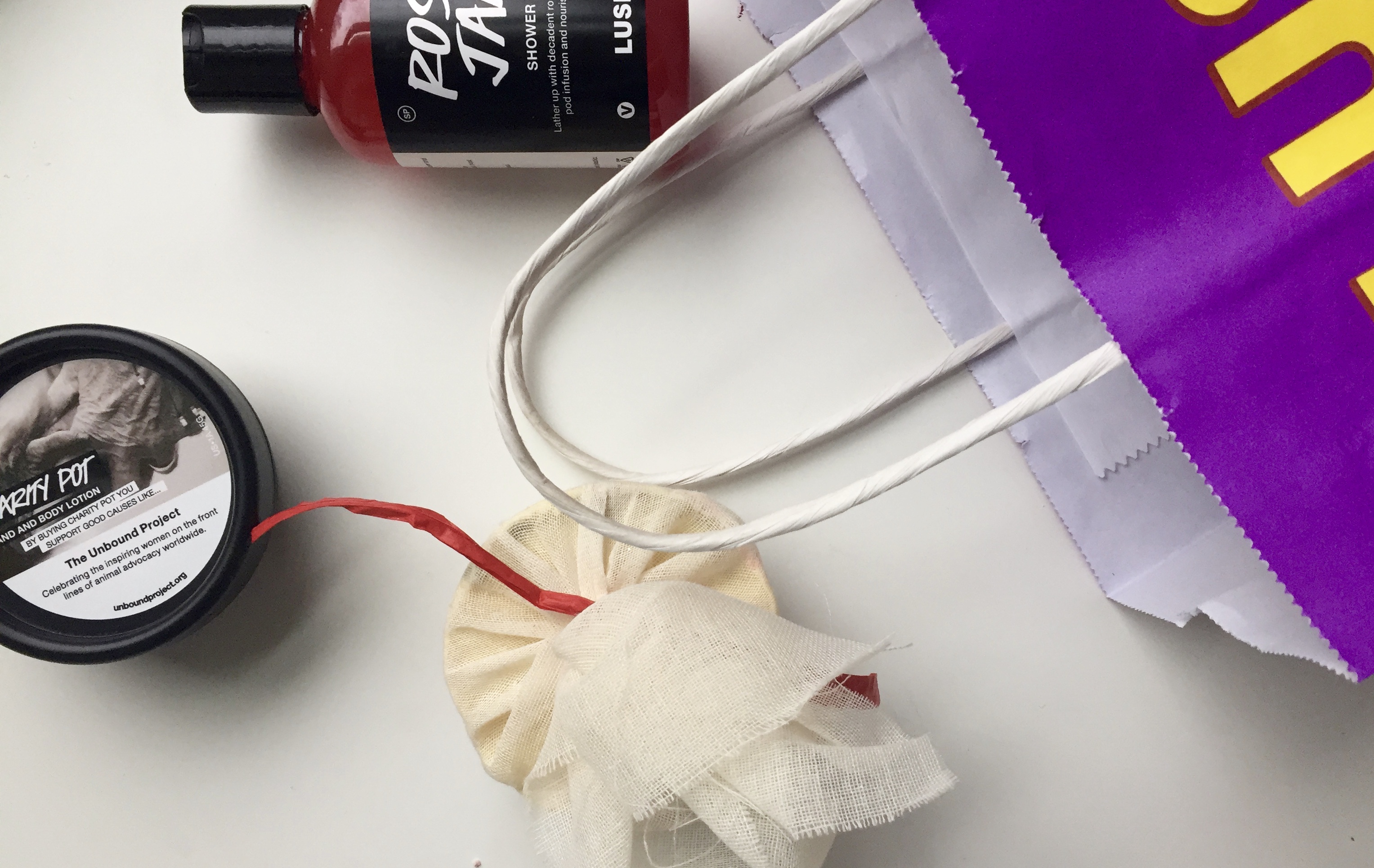 Right now I'm sincerely hoping none of my family read my blog…
Every year my sister and I have a chat about Christmas gifts for the family, what we are getting everyone, what we want to go in on together, and to toss around ideas.  This year, my sister brought up that Kiehl's was doing a promotion that donated 10% of proceeds to Feeding America.  When she said that I immediately thought of Lush Charity Pot to add to my list of gifts to give.  There's nothing better in the giving season than giving to your loved ones AND charity.  Fun Fact: there are different stickers on Charity Pot that tell about different charities it gives to.  It's fun to look for a sticker with a charity the recipient would appreciate.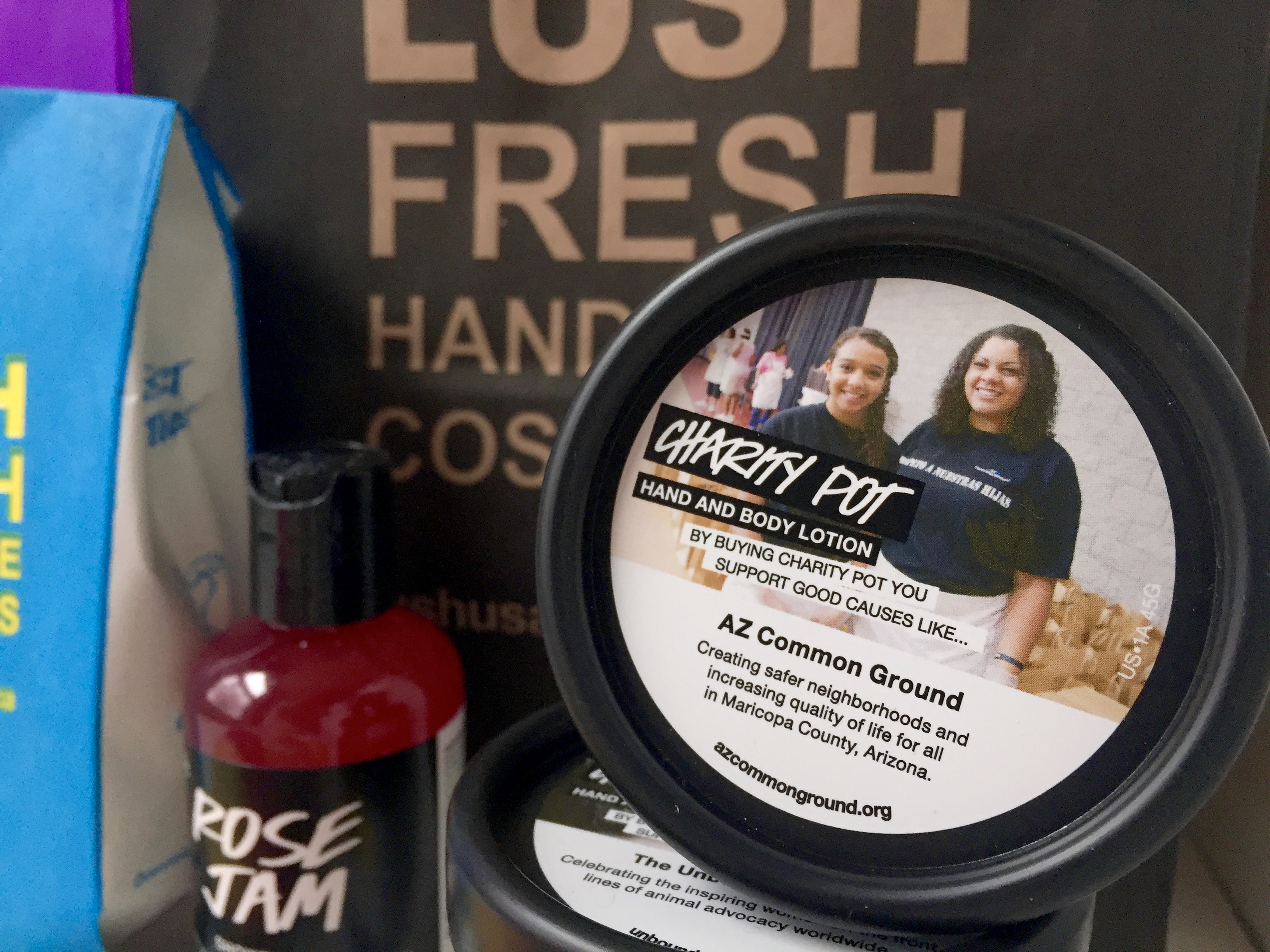 My mom loves using lotions so I decided to get her a tub of Charity Pot and the same for my aunt.  This lotion is a great basic to get for pretty much anyone (including yourself) this season and year round.  There's a chalkboard behind the checkout in my Lush store that has a big handwritten advertisement for Charity Pot but I never thought to pick some up until now.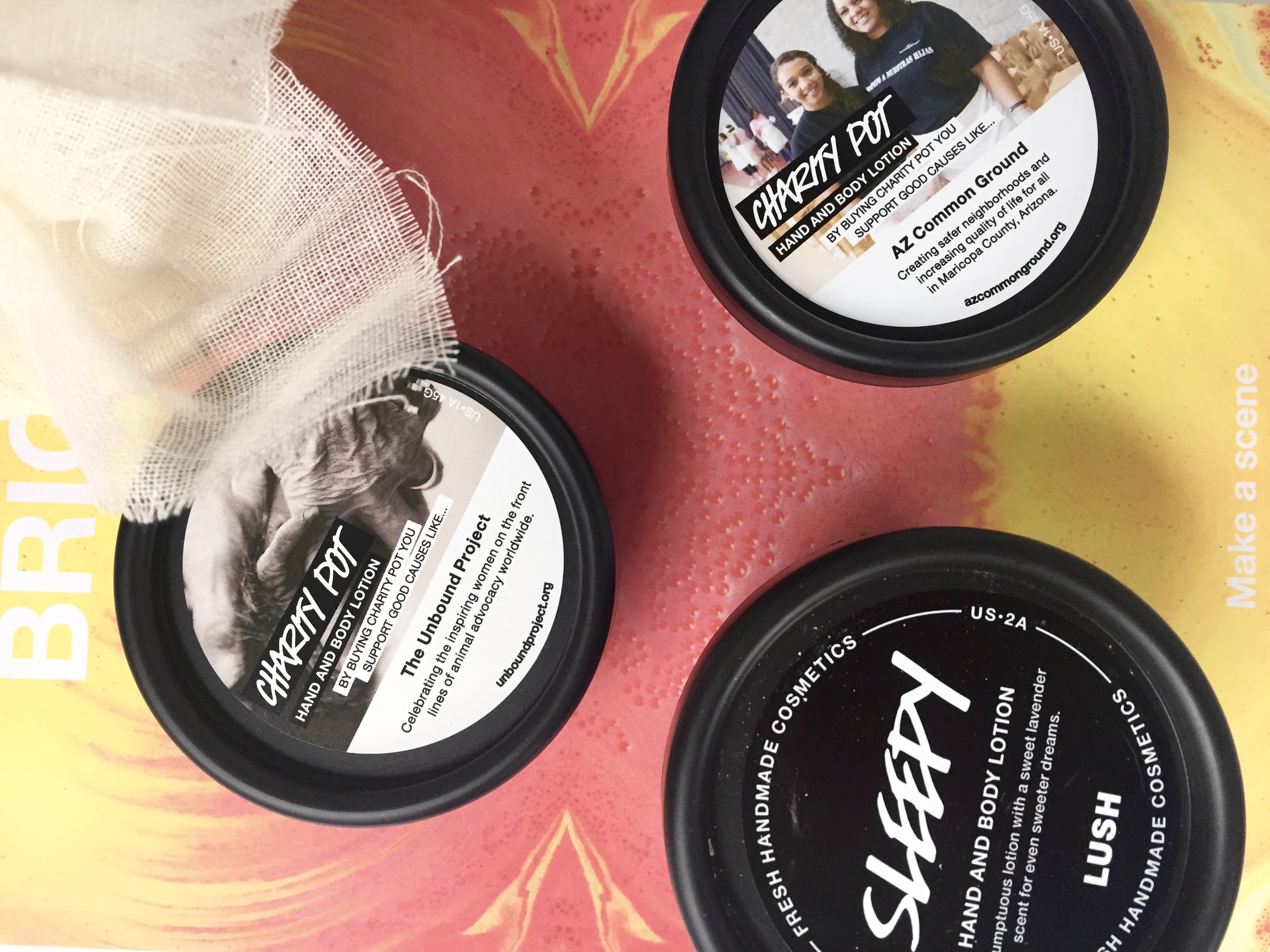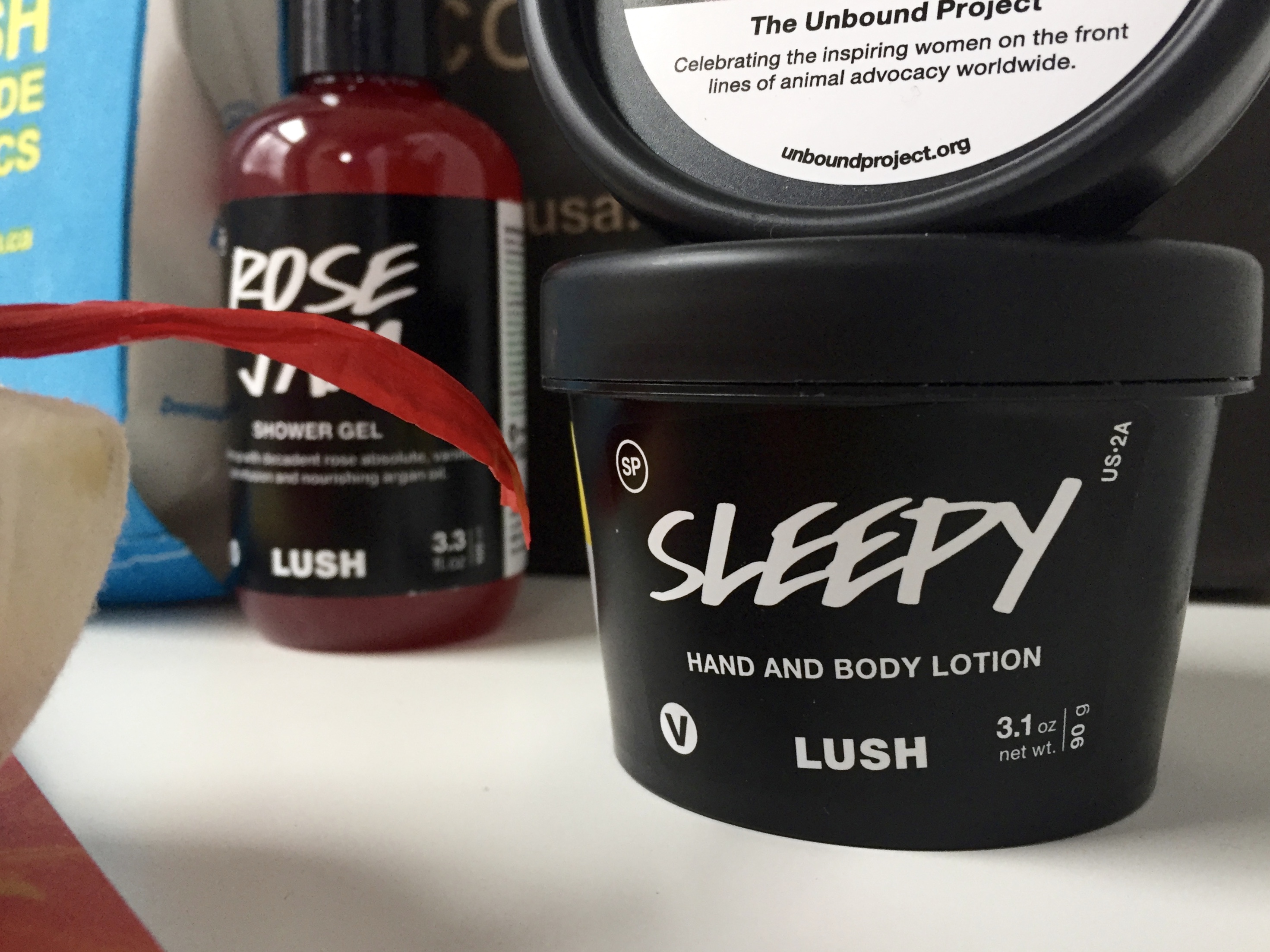 My grandma has always had a hard time sleeping and when I saw Sleepy as a part of the Christmas range I knew I had to get a tub.  I honestly wish I would've gotten another tub since this lavender-scented and lavender colored lotion smells just as good as the dried lavender I have sitting next to my bed.  There is a reason this is so popular online, it's amazing.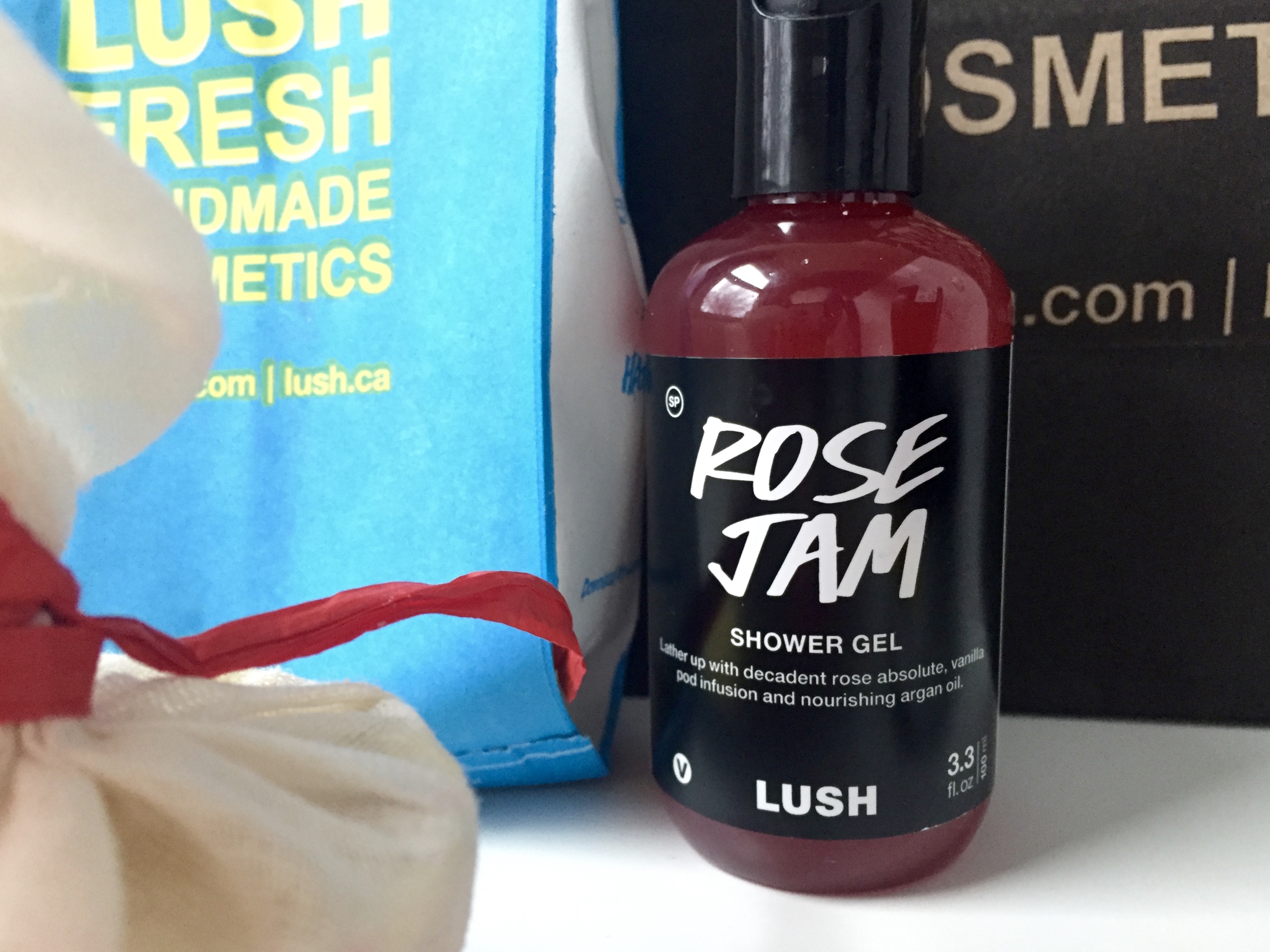 My mom is all for anything rose scented and lemon is a close second, so Rose Jam shower gel was a clear choice for her.  This one has the perfect balance of floral and citrus for the perfect wake-me-up shower gel (my mom is also a huge fan of the Refresher shower jelly if you're looking for something a little less floral).
Also for my aunt I got her the Ceridwen's Cauldron luxury bath oil because this aunt seems like the type for a bath without the novelty of a neon pink ball rolling around the bath.  It smells of lavender and sandalwood, some of my favorite scents with a base of oats to ground it.  This smells so relaxing and perfect for a pamper evening.  I also love the muslin cloth it comes in so it's easy to avoid getting oats in your bath and even easier to take it out and save some for next time once your bath is scented enough.  It's used like a little bath tea bag, how cute!  Take a read of the reviews on Lush if you're still skeptical, it's very convincing.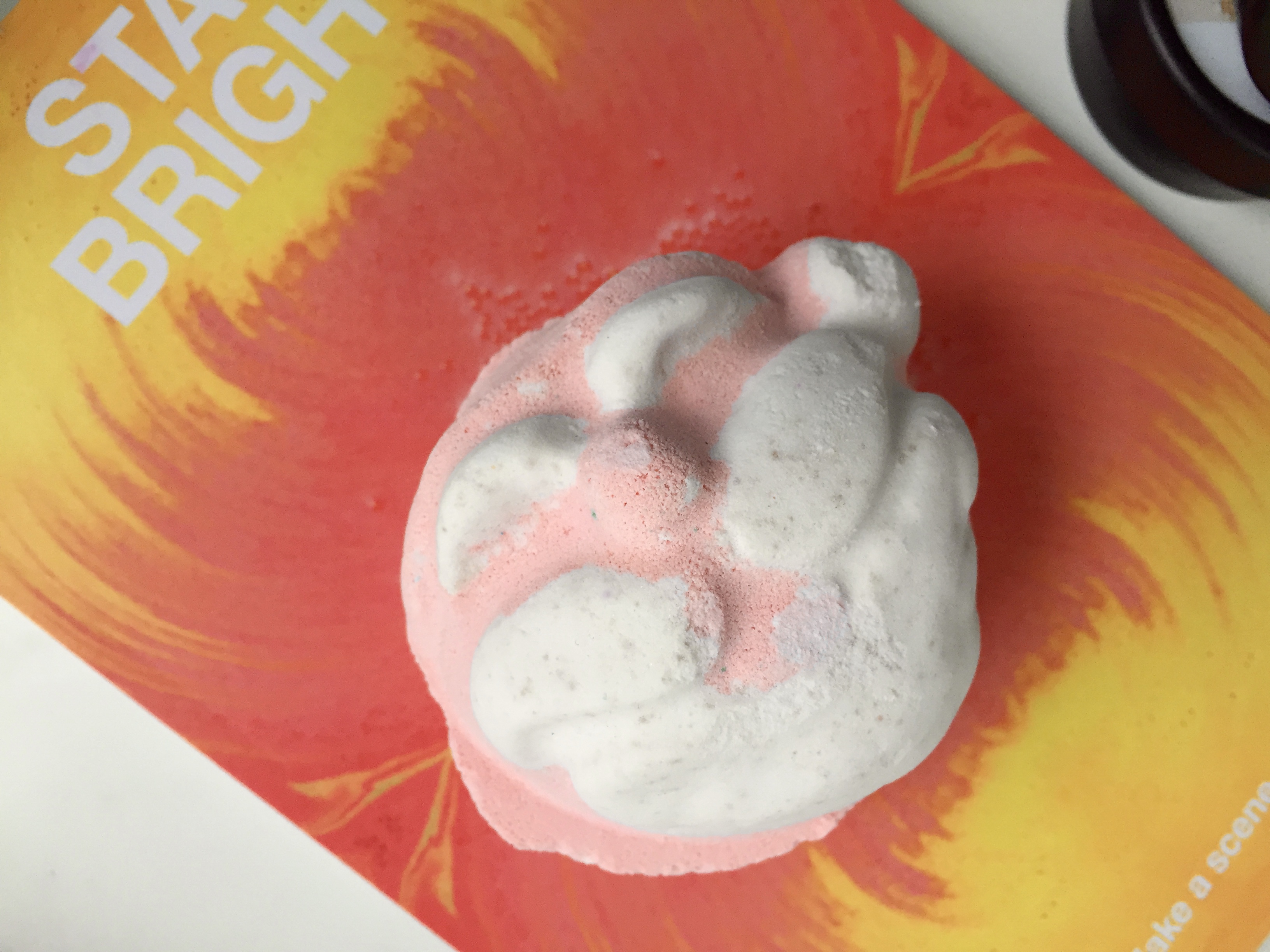 Next up is my younger cousin.  I got Father Christmas for her because it smells like cotton candy, which I'm sure she would love, and because of the surprise green shade it turns the bath.  The reviews say the scent lingers on the skin and who doesn't want that?  This Christmas bath bomb is one of the most festive with Santa's face right on there.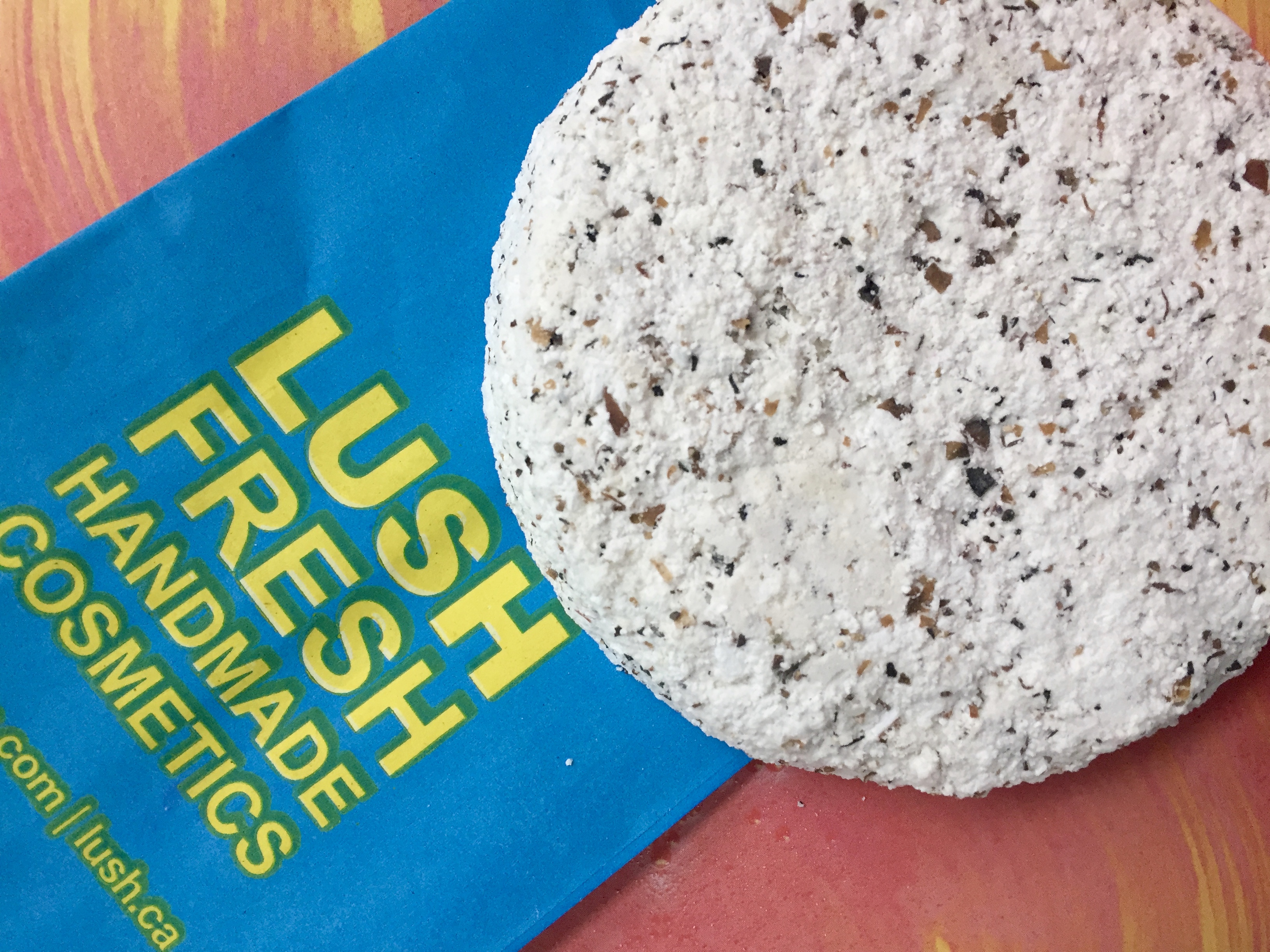 Lastly, for my sister I got a foot soak.  I also got her some things from Glossier which I forgot to take pictures of before I wrapped them and I'm actually so mad about it.  Anyway, my sister has some torn up feet if I've ever seen any, so when I saw "Foot Soak and Fancy Free" nothing said "buy me for your sister right now" quite like this one.  This is also massive, about 4-5 inches diameter so only half or less is needed each time (a foot tub or bucket is the popular recommendation).  This also smells like lavender and is made to soften hard skin, what could be more perfect for a relaxing pamper night?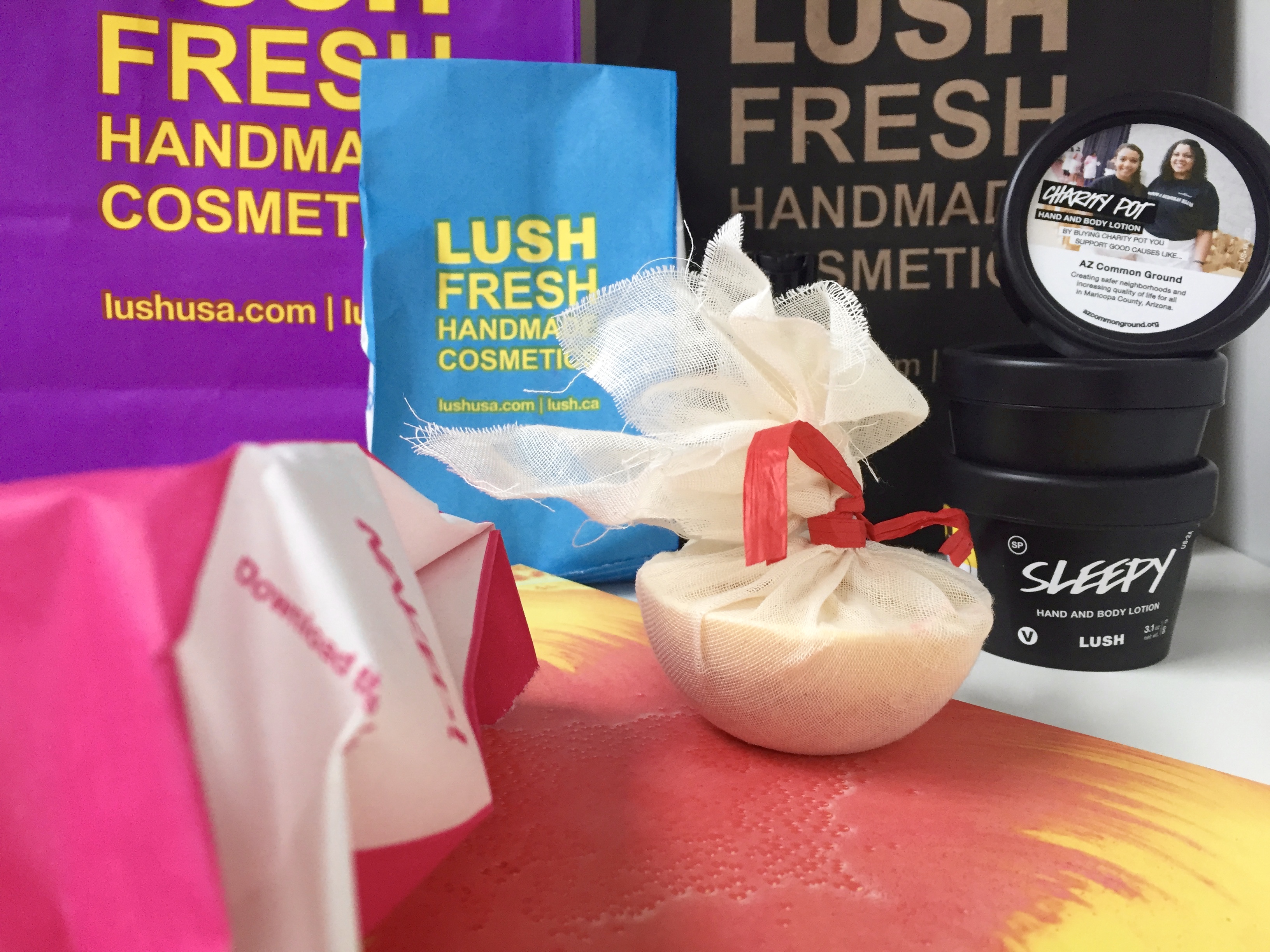 Obviously, I love spoiling my family with pamper gifts.  And I honestly hope I get some Lush for Christmas as well, there's nothing like a Lush Christmas gift.  While everyone else is dreaming of a White Christmas, I'm sitting by the Christmas tree hoping for a Lush Christmas this year.  Happy Holidays!