Winter skin care is a whole new type of battle for me.  No matter what I do I end up with dry peeling skin in some areas and oily areas.  I need to rely on thick creams for the nighttime and light but crazy hydrating ones for the day time, making things a little trickier.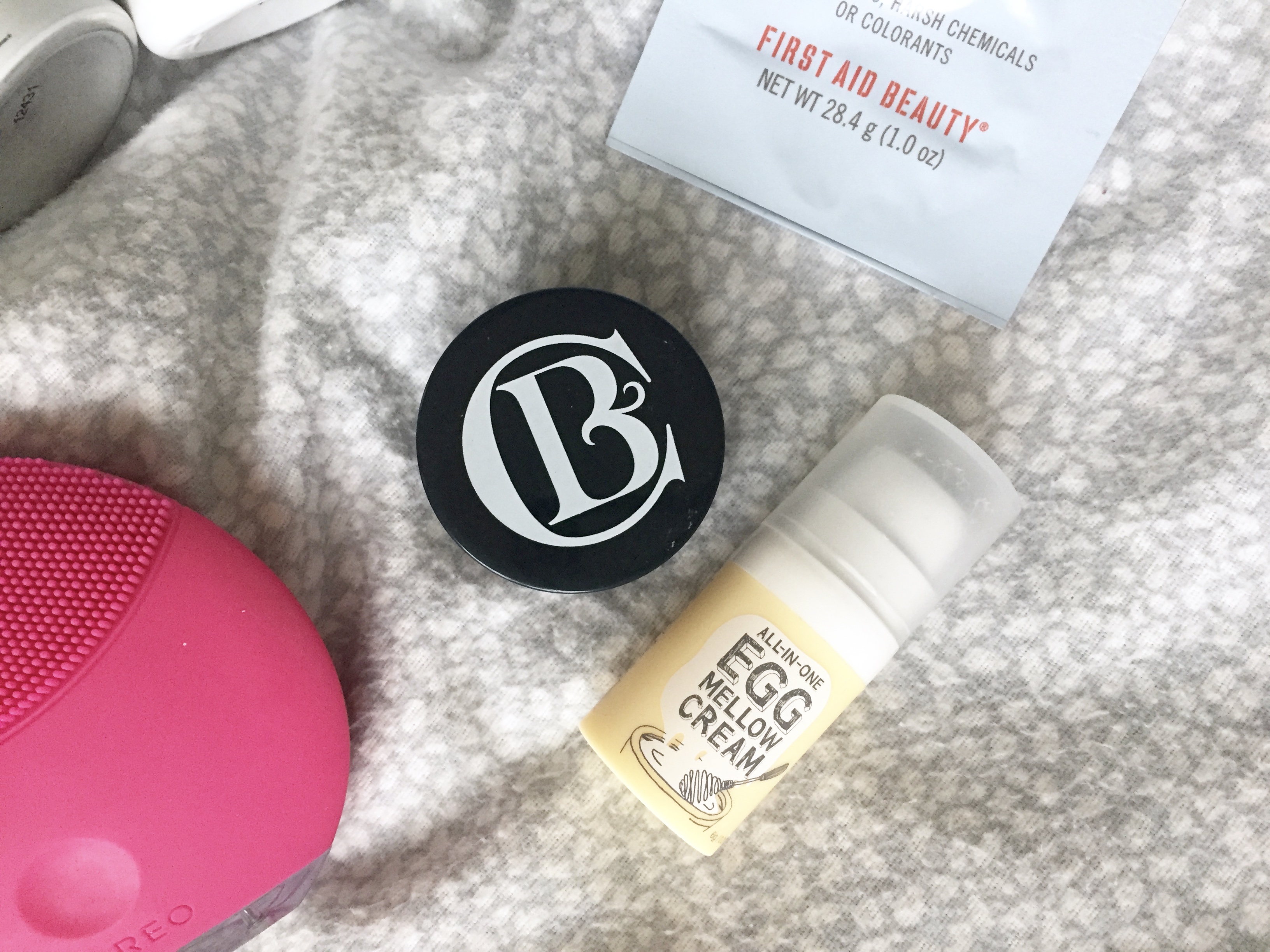 You've heard about the miracle called Clark's Botanicals Deep Moisture Mask a million times and I will continue to say that it is the best moisturizing product I own.  This can be used as a regular mask or left on overnight, but I always choose the all-night option to cure my dry patches.  I swear, by morning they're gone like magic.
I only recently started using an eye cream very regularly.  It used to just be here and there, when I remembered but now it feels weird applying makeup or going to bed without using one.  This Egg Mellow Cream is perfect because if I pump too much out, I can use it anywhere on my face as a moisturizing primer, or anywhere else as this is an "all-in-one" cream. This is so thick and creamy, I'm dreading the day this runs out.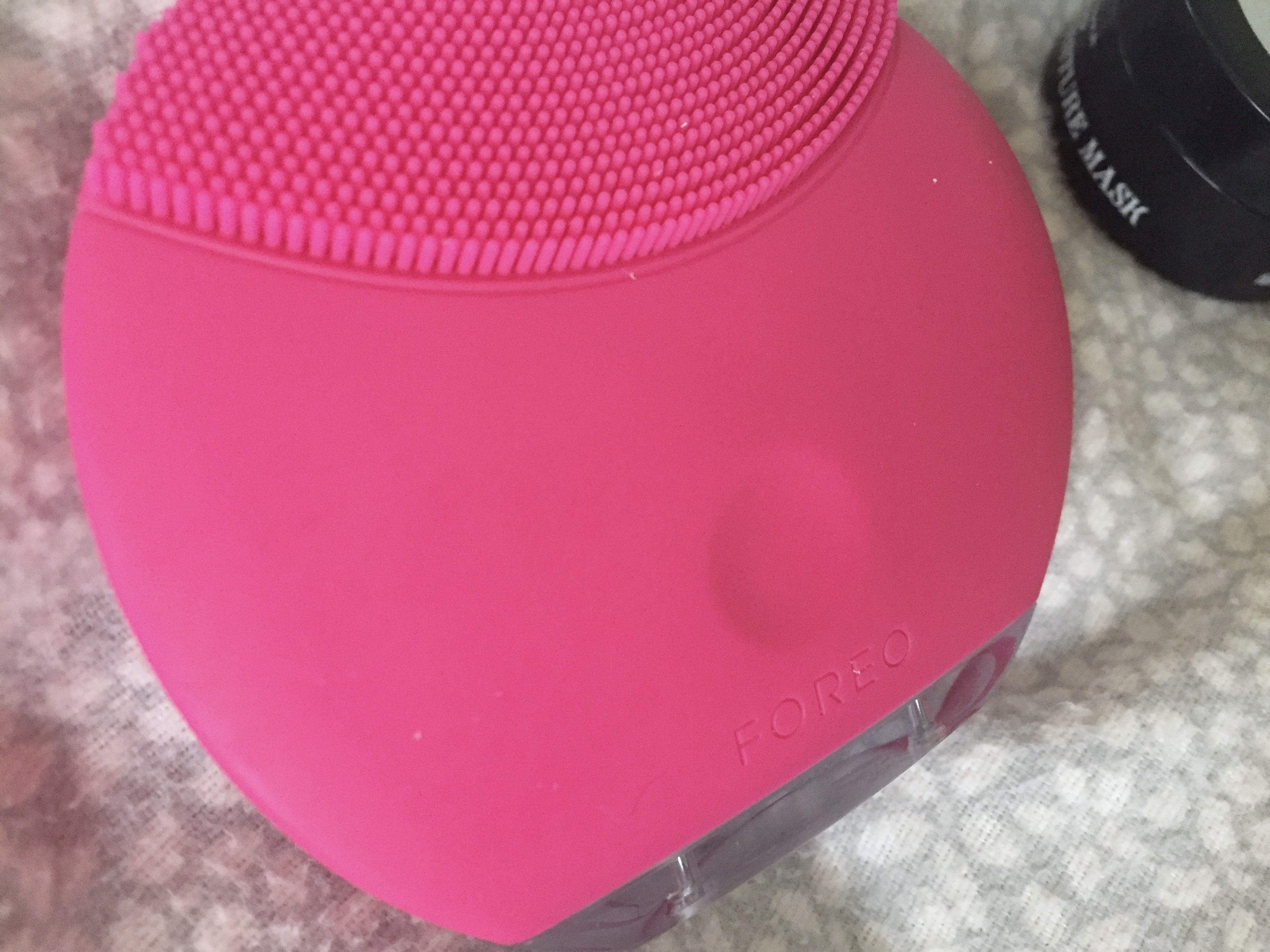 I'm not sure I've formally introduced my Foreo Luna Mini.  You've seen my Foreo Luna Play (review here), and you've read about how it changed my beauty routine, but I finally got the real-deal.  This thing only needs to be recharged like once or twice a year (insane) and exfoliates my sensitive skin at two speeds with the perfect amount of sonic pulses to clear away dead skin but keep my skin from feeling raw.  This is a game-changer year round.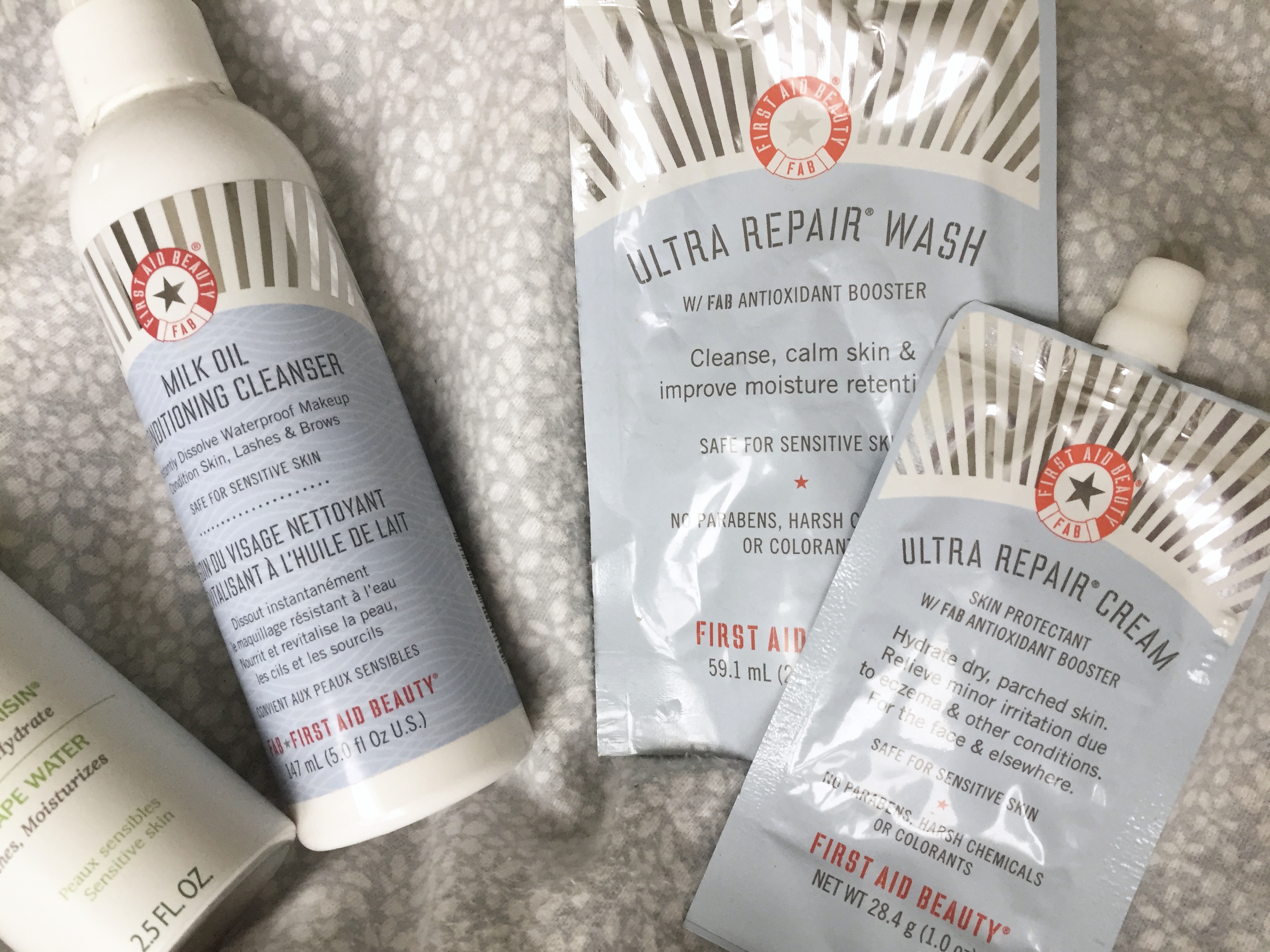 You've also seen these two First Aid Beauty pouches, and they've easily become vital parts of my beauty routine.  The Ultra Repair Wash is actually a body wash but it's so gentle that I use it on my face.  It's one of the only cleansers that doesn't strip my skin of moisture and it pairs perfectly with the Foreo.
First Aid Beauty isn't lying about their Ultra Repair Cream, this stuff is the best.  This is my nightly moisturizer because it fixes any raw or red irritation on my skin from this weather.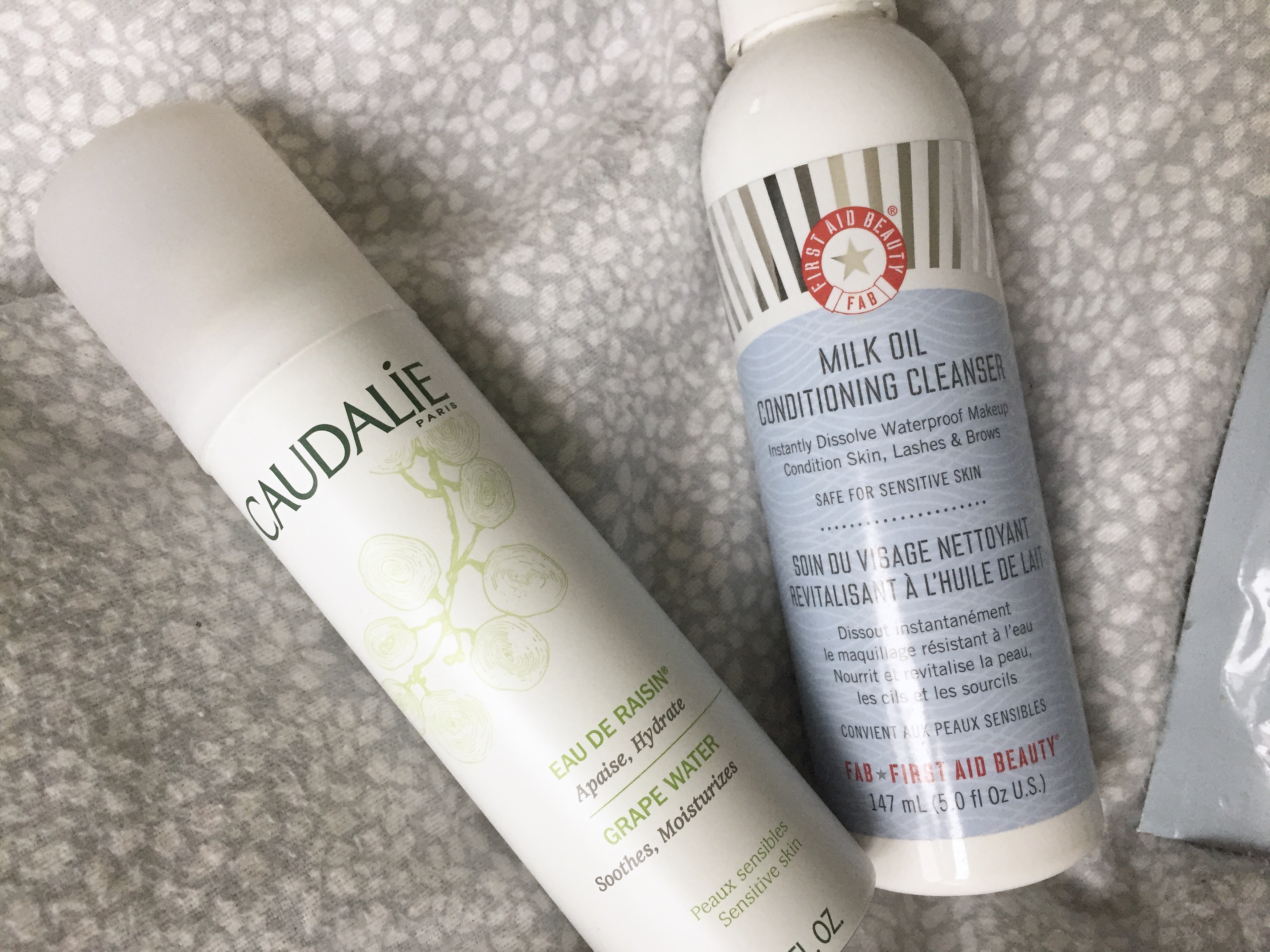 My eyelashes fall out so easily and my under eyes are always so dry, so I use my First Aid Beauty Milk Oil Conditioning Cleanser to take off all my eye makeup without a hitch.  It also works wonders all over my face to take off face makeup before cleansing.
Lastly, I couldn't go on without using my Caudalie Grape Water at least 2-3 times a day.  Under moisturizers, over moisturizers, over makeup, this is so multipurpose and really soothing.