So I posted my 2017 goals for the new year, but I also wanted to do a beauty goals kind of thing.  About half-way through 2016, I looked at my makeup collection and realized how much money I was spending and not using the products I bought. I became a lot more interested in slowly working toward minimalism and I had a crazy amount of beauty products that I hated to throw away but things were years old and had never been touched.  This year, I plan to overhaul my whole beauty collection from skin care to nail care and everything in between.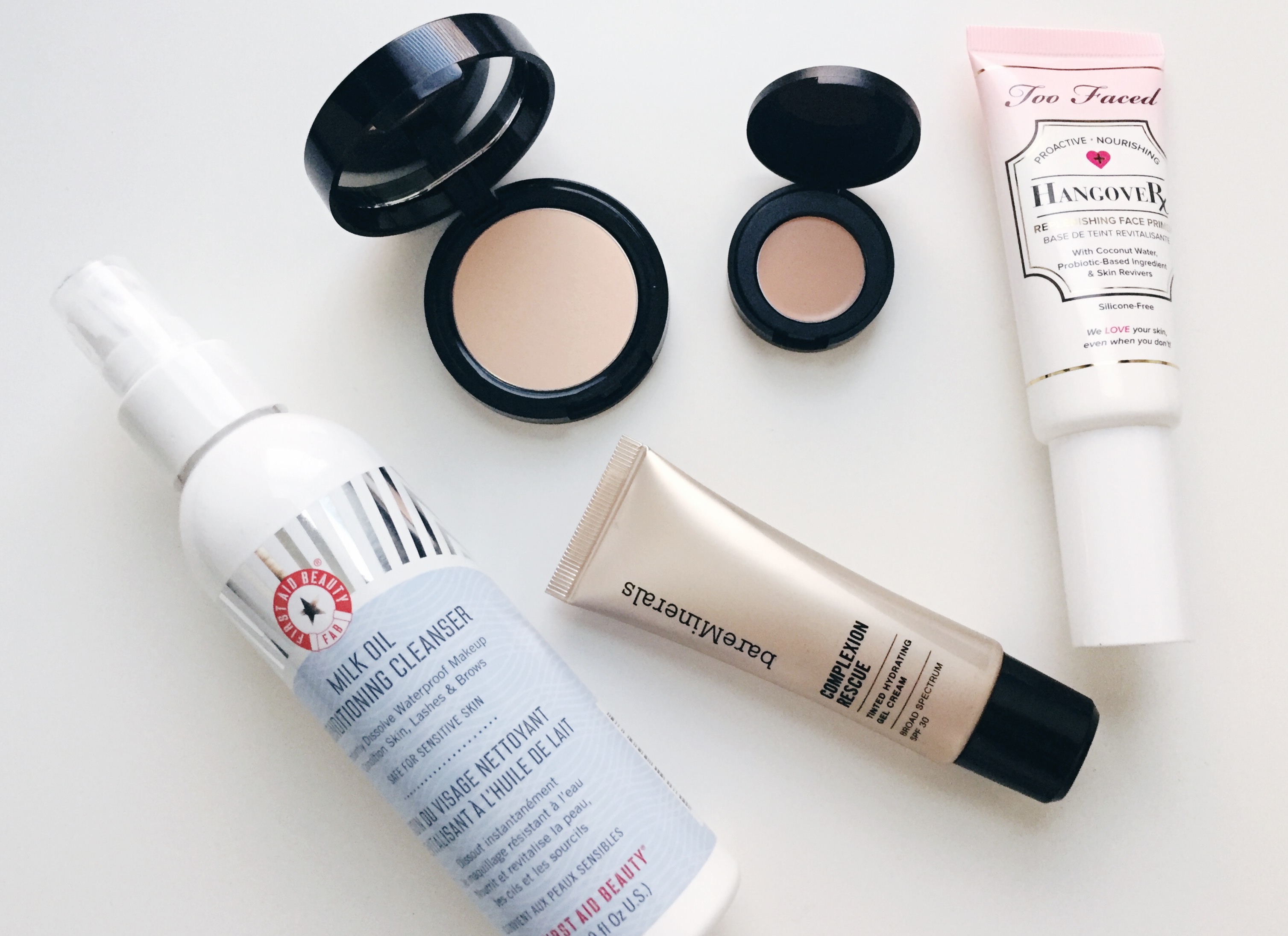 Avoid buying foundations at all costs until at least 4 are finished.  There's always so many new foundations that come out and I just look at reviews, sitting there like the heart-eye emoji.  I admit, I'm a foundation junkie.  I think I have somewhere between 9 and 12 foundations now and that is so unnecessary.  I love having a lot of makeup because it's kind of like a hobby for me but double digits is crossing a line.  I definitely have enough foundation to last me at least a year so I hope to not buy any but you never know what circumstances may arise.  I just bought one more but I've decided that I'm done buying foundation for a long time.
Actually throw out mascaras after 3 months.  It's horrible realizing that my eyes have itched because of the 6-month-old mascara I've been coating on every day.  It's so unsanitary and I really need to start writing the date on the tubes to keep me in check.  I just realized that my Too Faced Better Than Sex mini has been open for at least 6 months… ew.
Finish a blush.  I have so many blushes, so many that I've had to expand the blush section of my drawer.  The goal is to finish Tarte Thrilled which is a travel sized cool-toned blush that I will definitely use every day.  These products are just getting old sitting in my drawer and I only really reach for one or two so I want to just work one old one down so I can use other shades.
Paint my nails twice a month.  This is for two reasons: 1. I have taken up biting my nails again this year which I hate and painting my nails keeps me from it, and 2. I have a whole drawer of nail polish that I either need to throw out, sell, or start using and I'd really rather not throw more out.  I've already started this and it's working beautifully.
Start thinking about being more eco-friendly with my beauty habits.  Once I finish my current shampoo, I am switching to a Lush shampoo bar and hopefully never turning back.  This is one tiny step toward being less wasteful but it is a step in the right direction.
Use lotion every single day.  Between Birchboxes, Bath and Body Works sales, and every other way I've managed to accumulate about 15 lotions, I have enough to moisturize my whole family for the whole year.  I need to start getting in the habit of using lotion after showers and before bed.
Use a face mask once a week.  Face masks are so nice because they kind of force me to relax and they do great things for my skin. Again, I have a million and one minis and 4 full-sized masks so I hope to finish all the minis and 2 of the full-sized this year.  Otherwise, my family loves masks so I should start handing them out.
Wear lip colors again.  I kind of stopped wearing lip colors regularly when I realized how annoying it is to go fix lipstick at meals.  I think what I need is a serious downsize of my lip color collection so I don't have too many shades that it makes it a pain to choose one.
In general, the theme is owning less and using what I have.  After I started reading minimalist blogs and watching minimalism YouTubers, I realized that all my extra stuff was really just a bunch of extra stress.  When I think about it, I've spent hundreds on makeup and beauty stuff this year (Platinum at Ulta!) but I still reach for the same things most days and everything else goes unused.  It makes me feel a little guilty and it stresses me out that I'm wasting all this money on stuff I don't use instead of putting that toward a plane ticket.  2017 is going to be a year of de-stressing in every aspect of my life, focusing on not accumulating excess stuff and making use of the stuff I have and love.