I wrote my 2016 Beauty Favorites post but then I realized that I loved some products but I didn't have them long enough or didn't use them enough to call them "favorites of the year".  So I thought I'd do a top finds post because there are so many products that I looove that I found this year.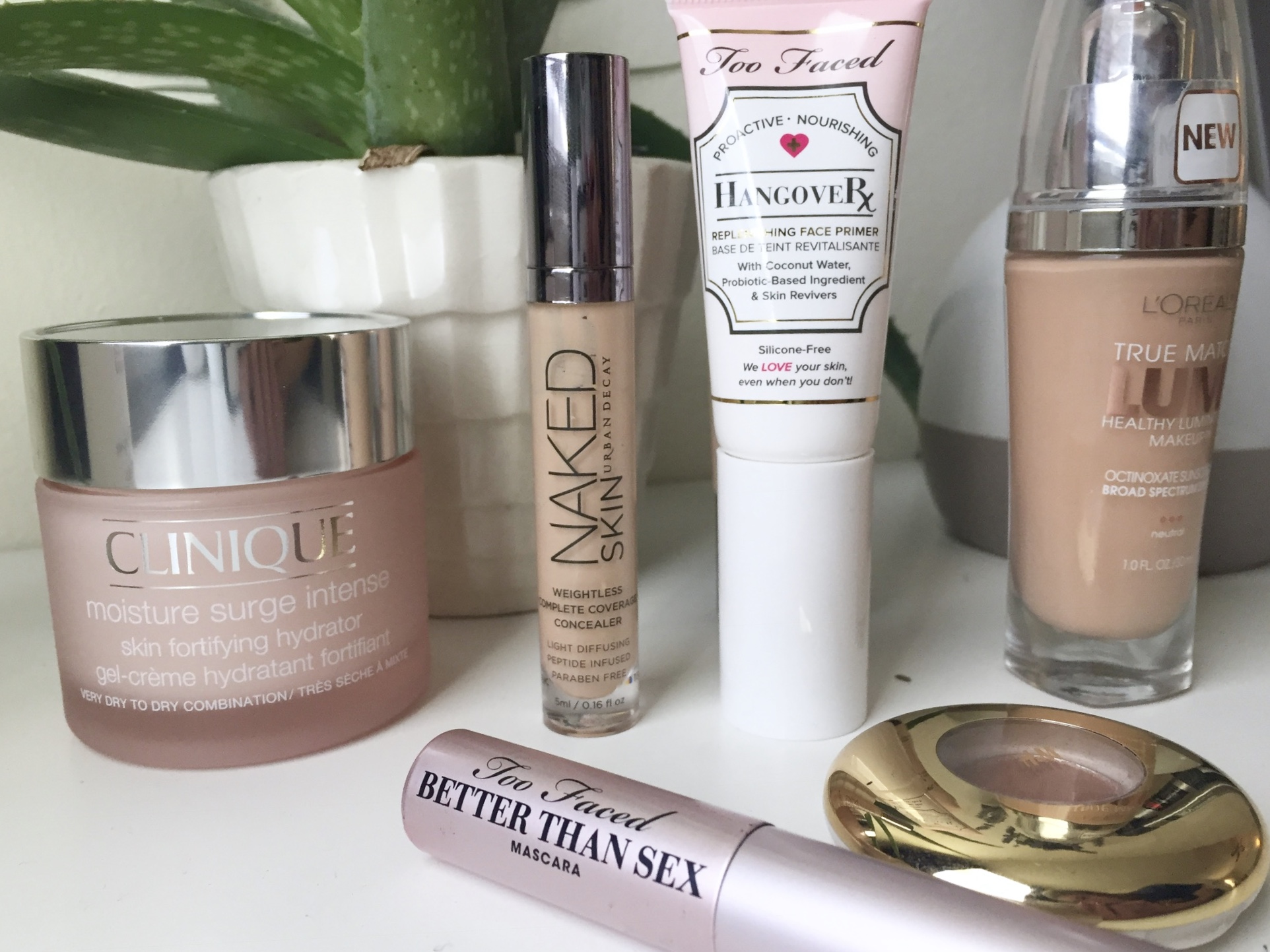 I got this Too Faced Better Than Sex mascara so long ago and I didn't realize that it's been open for about 6 months until today so this is going into the trash immediately but I love this mascara because it's so impactful.  While I don't think I'll be repurchasing it, it's an awesome mascara that I always reached for when there was an event or special occasion.
I just got Urban Decay's Naked Skin Concealer about 2 months ago but I use it so often because it has a really natural finish.  It never looks mask like and feels very comfortable on the skin.  I also love the shade range with warm, cool, and neutral undertones.
H&M Beauty is under appreciated, the H&M Beauty Eyeshadow in Baci Di Dama is the smoothest and creamiest eye shadow I own.  From what I could tell, the shade range was pretty extensive and these have great staying power.  I reach for this one for a wash of color across my lids, it's so effortless.
I've raved about Too Faced Hangover Primer so many times but I got this in February because of The Anna Edit and it's the best primer I've ever used.  This primer makes foundation look better as the day goes on, not just keep it in place.  See the individual review here.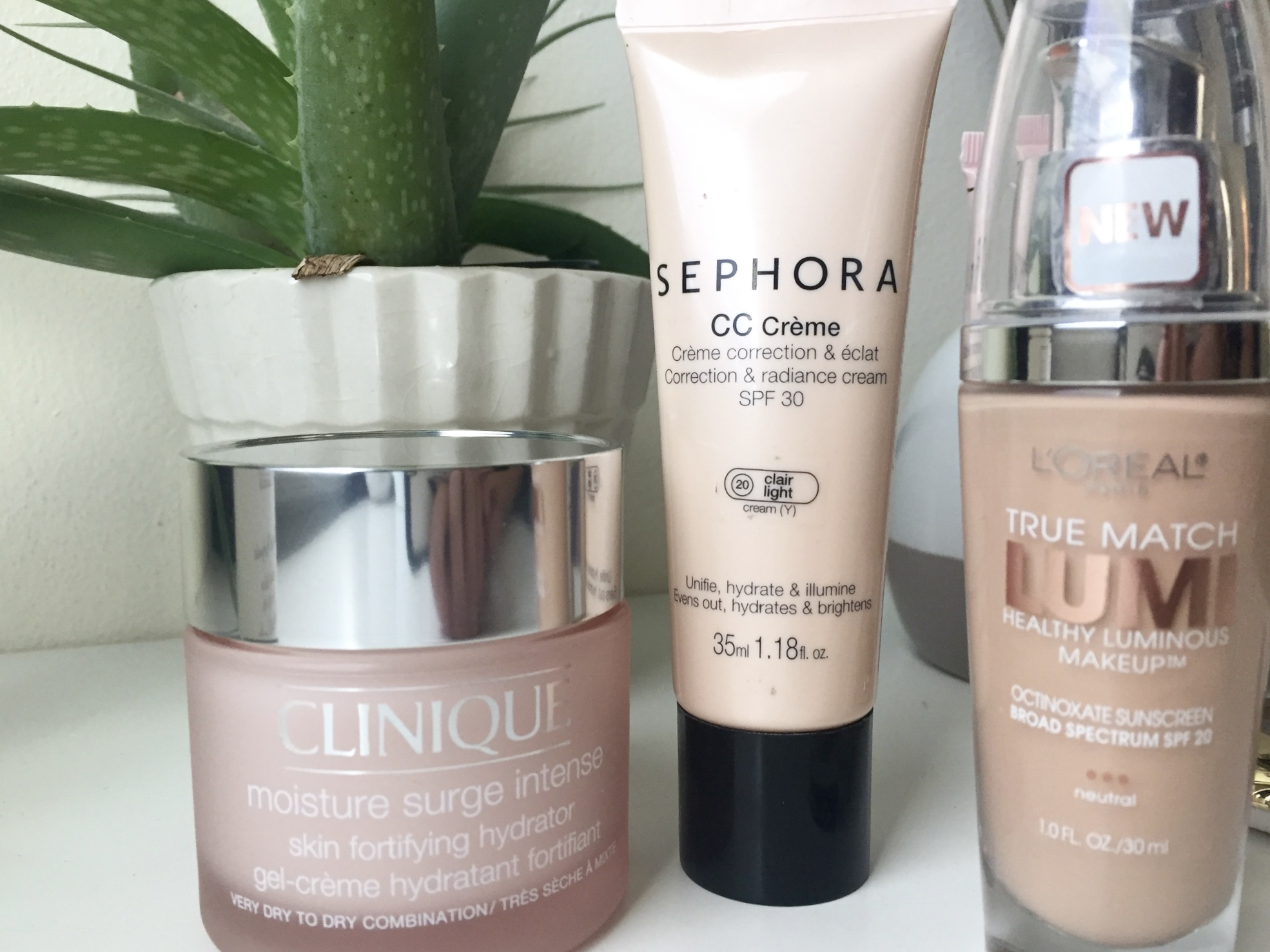 I finally picked up L'Oreal True Match Lumi Foundation after so many people raving about it.  This has the perfect amount of light to medium coverage and has such a smooth finish.  I love how easy this foundation is to apply since it's pretty thin and liquid-y.  I use a sponge and it's one of the quickest bases.  My skin always looks so healthy with this on.
Sephora CC Creme is like my forbidden love.  It's only available in Europe so when I went my sister and I snatched a tube up each.  I'm afraid for when I run out because I won't be able to repurchase!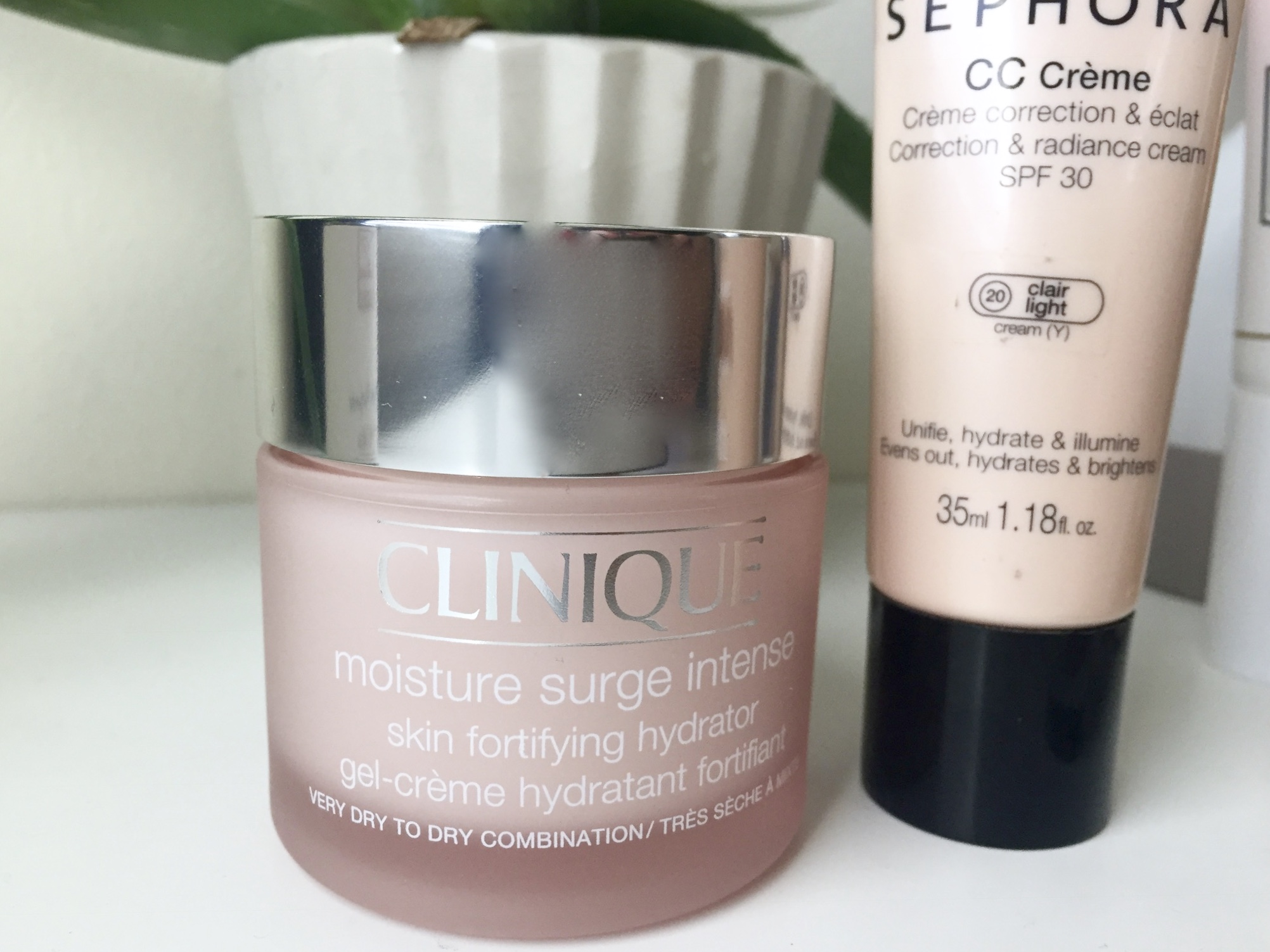 I cannot say enough good things about the Clinique Moisture Surge range.  I've tried 4 of the products in the range and all of them are incredible.  They're so hydrating and they are a God-send for sensitive skin.  This is the Moisture Surge Intense (the ultra version of the moisturizer) because my skin just got to the point where no amount of the regular could keep it from peeling.  Let me tell you, this is insanely hydrating and it's just perfect.  The gel-creme formula is amazing because it's thick enough for overnight and it has a good texture for using under makeup in the mornings.  If you have dry skin, get to a Clinique counter ASAP.