POPSUGAR sent me January's Must Have Box to try this month, and it's yet another amazing one.  I love that this box is all full-size, and although it's not personalized, that means that it opens me up to new types of products that I wouldn't have usually picked out.  I always end up loving whatever is in these boxes and they easily fit into my beauty and life routines.  You can sign up using my link, and use the code SHOP5 for $5 off your first box!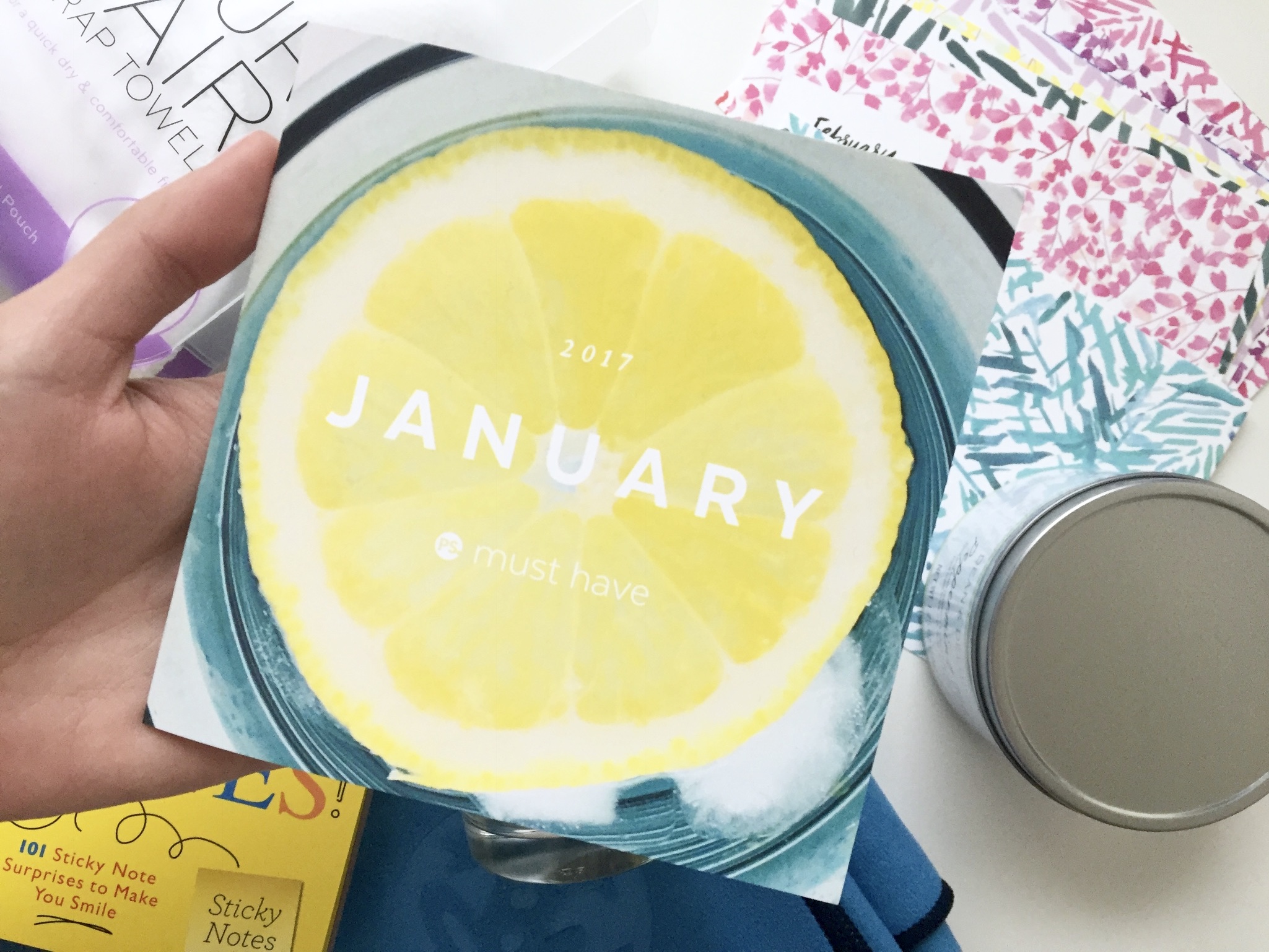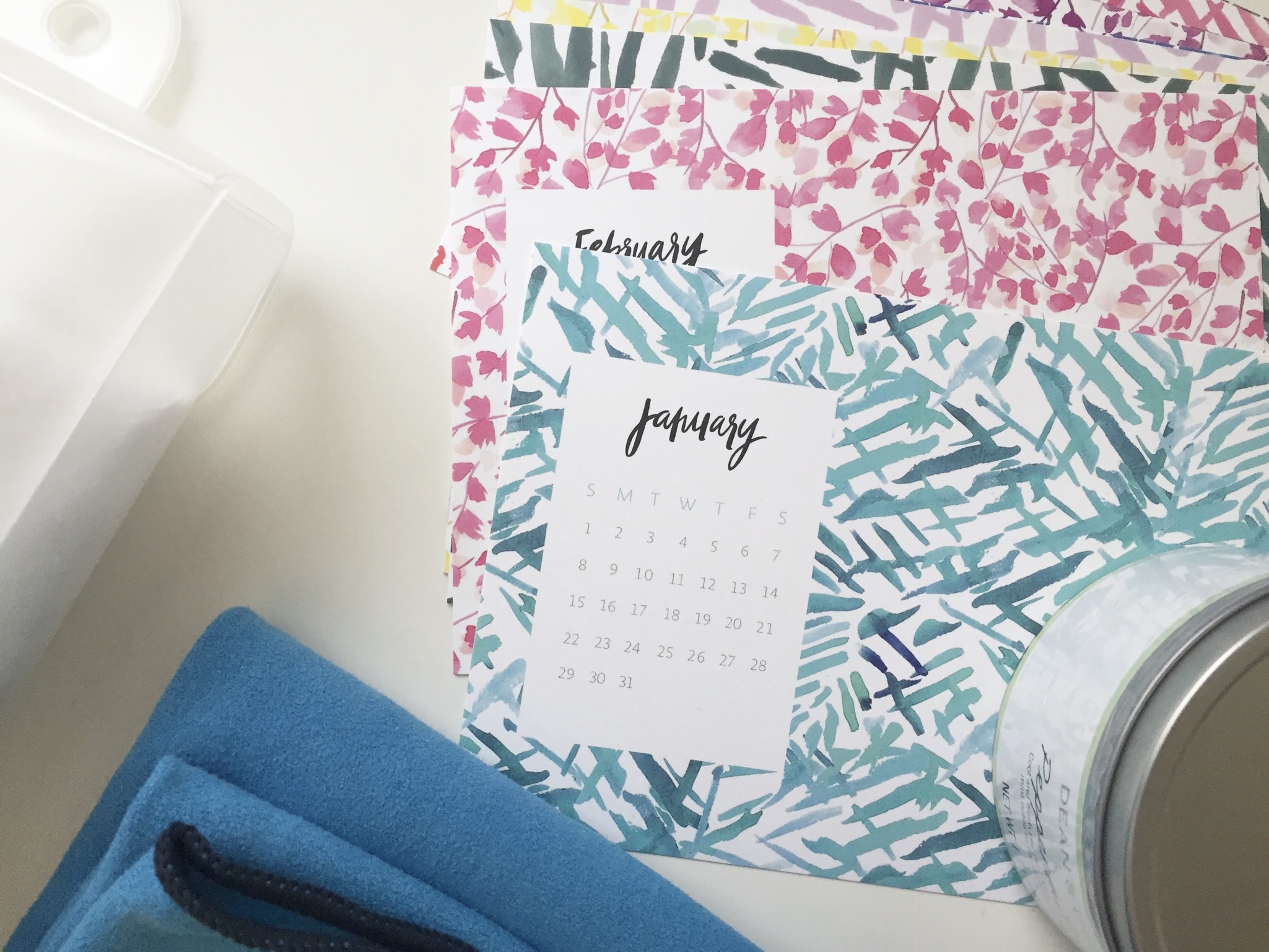 I think I'm most excited about this May Designs Desk Calendar that come with a stand.  I've been looking at a few just like this from Anthropologie but couldn't get myself to spend that much on them.  These are adorable and bring some much-needed color onto my desk.  They are small enough for smaller workspaces but pack a punch with the lively colors and patterns.  They also double as little notes to send to family and friends!  Shop them here.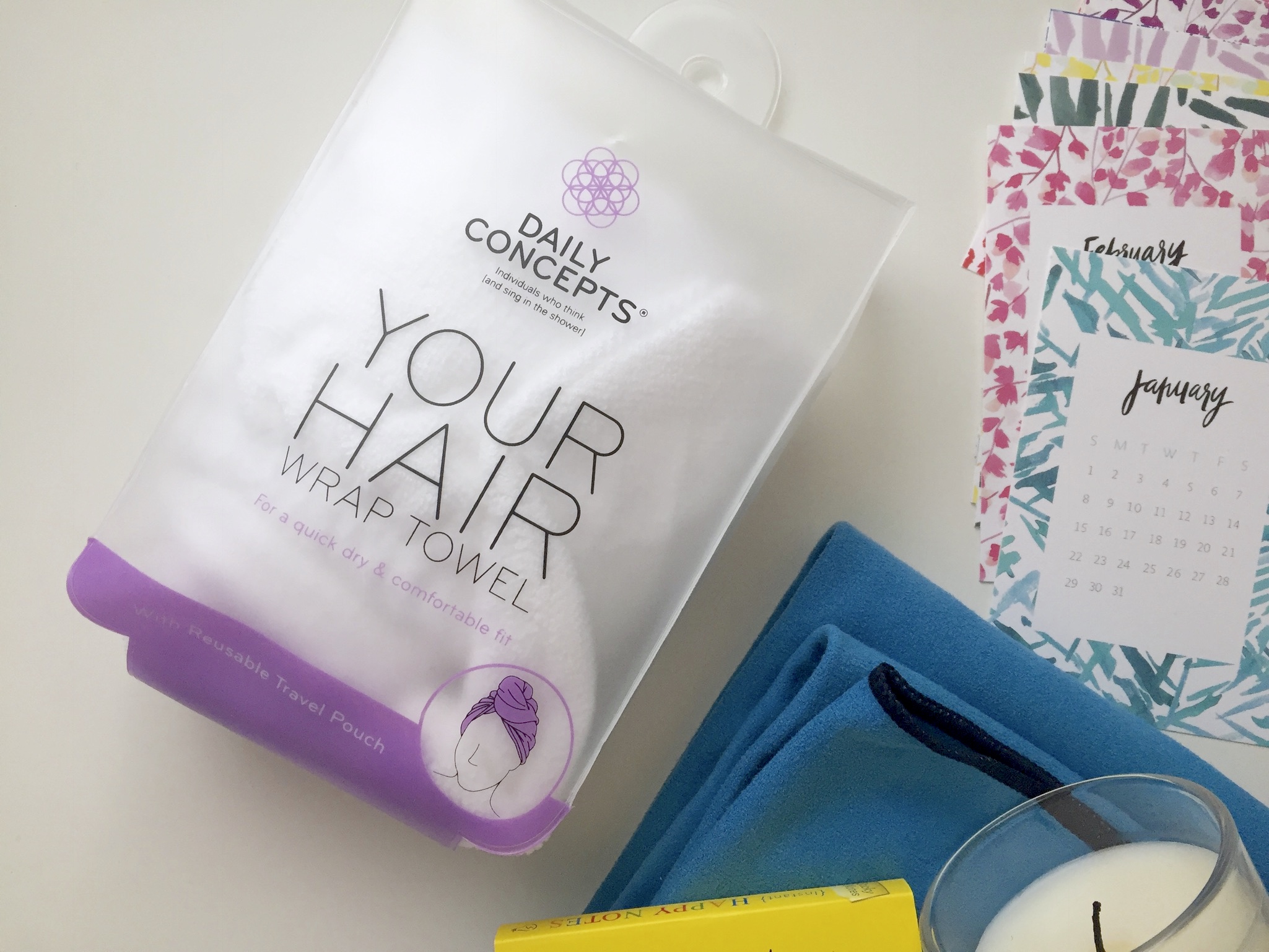 Now, I am neglecting my hair left and right so when a hair product shows up in a subscription box, I am so thankful.  This is perfect for my hair, which hates to be blow dried and takes hours and hours to air dry.  I am also excited that this has a little pouch to keep it in.  Catch me dancing around my house wearing this after every shower.  Shop this here.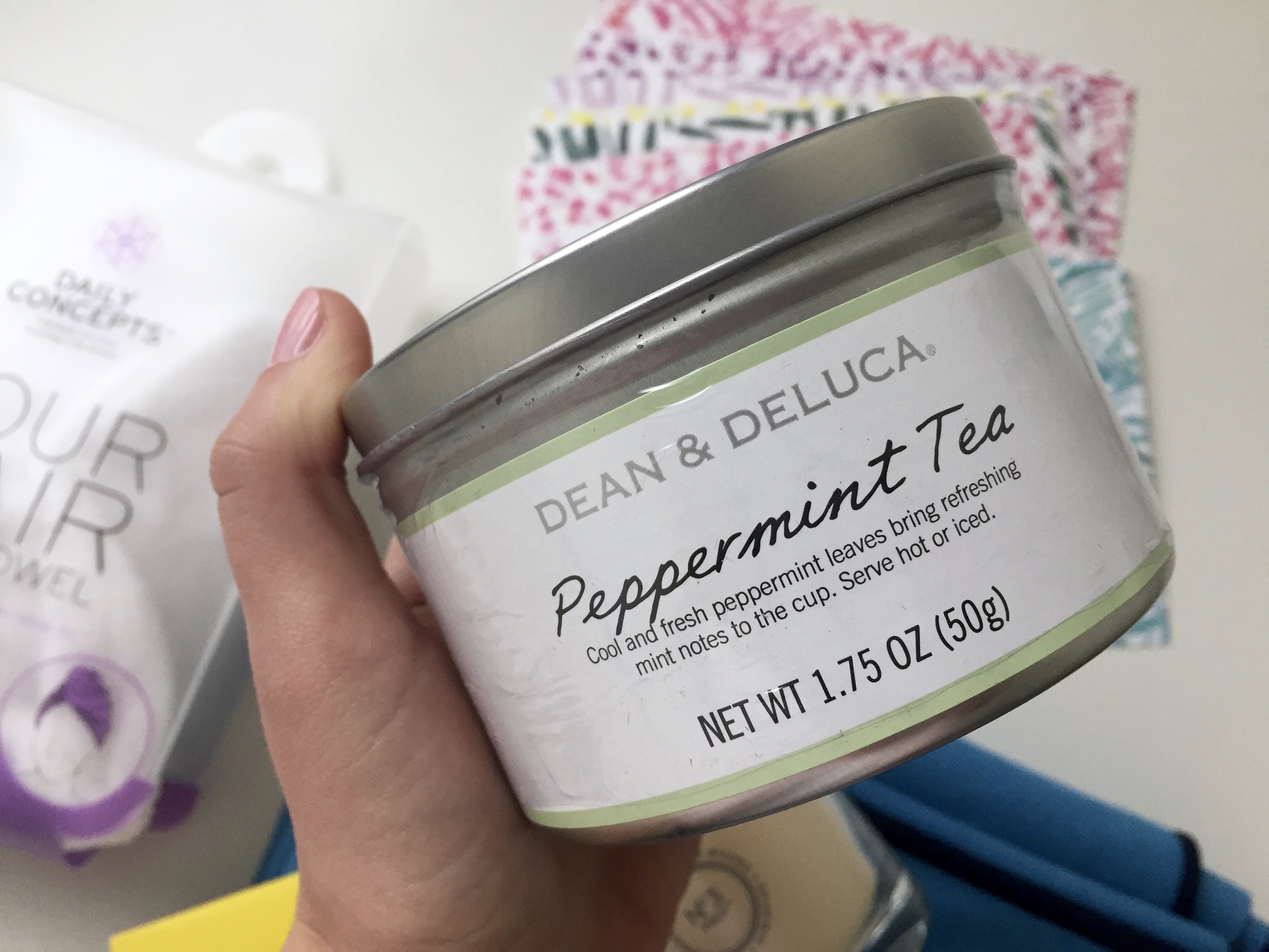 Dean & Deluca's Peppermint Tea goes along perfectly with my newfound love of tea at all times of the day.  I love sipping on tea with breakfast and lunch.  Peppermint Tea always helps when I have stomachaches and is really calming to me.  Shop this here.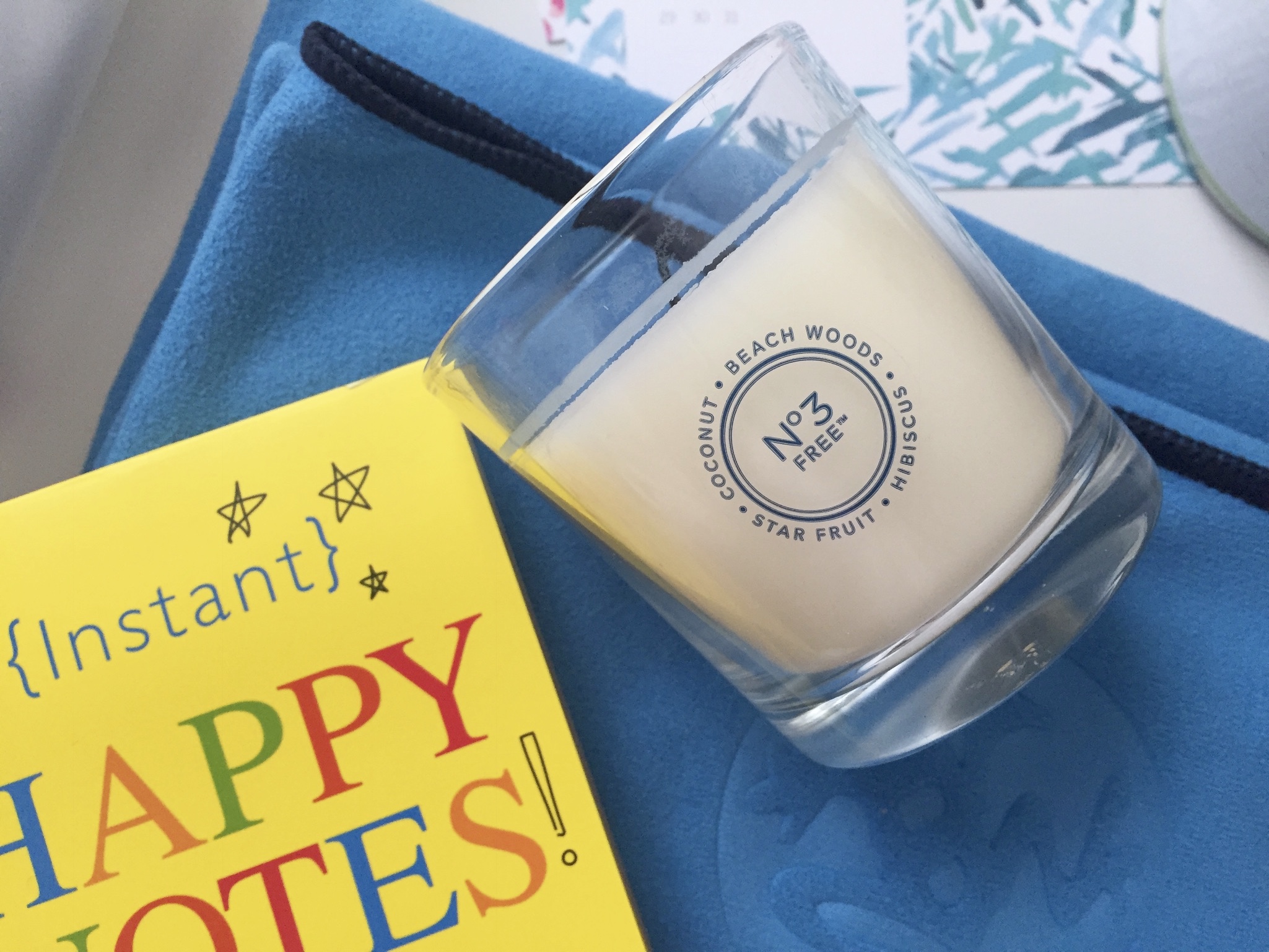 I never thought to get candles from Glade but after smelling this one and burning it, I will definitely be buying more.  They are so affordable so I can buy all sorts of scents, and they are soy candles.  This one smells light and fresh with coconut, with floral, spicy, and woody notes to ground it.  I love the simple and clean look of this candle and they burn very evenly.  Shop this here.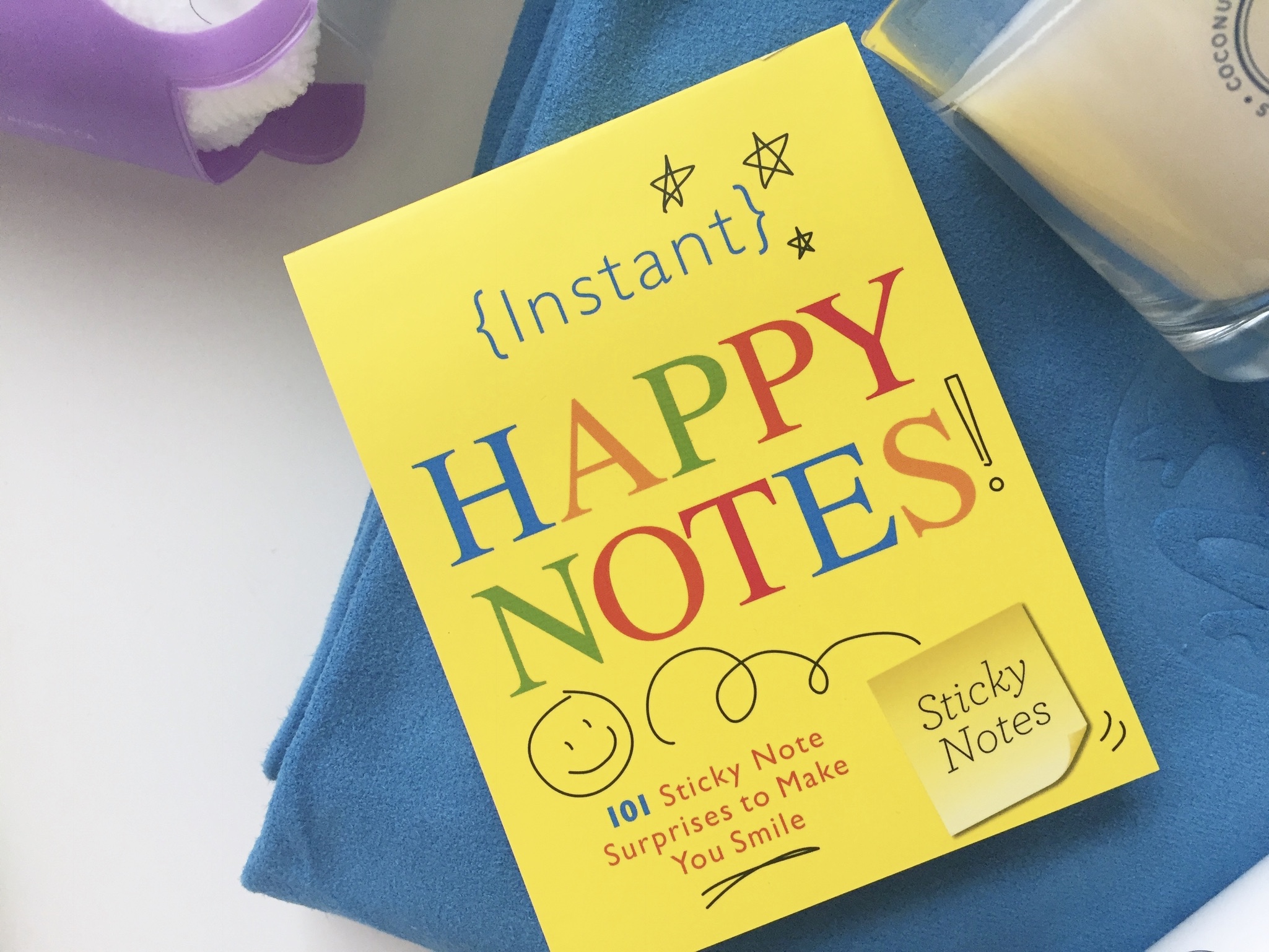 These Instant Happy Notes are perfect to hand out to friends to brighten their day.  They have everything from websites to watch puppies playing, to doodles and quotes.  With 101, I'll almost never run out. Shop this here.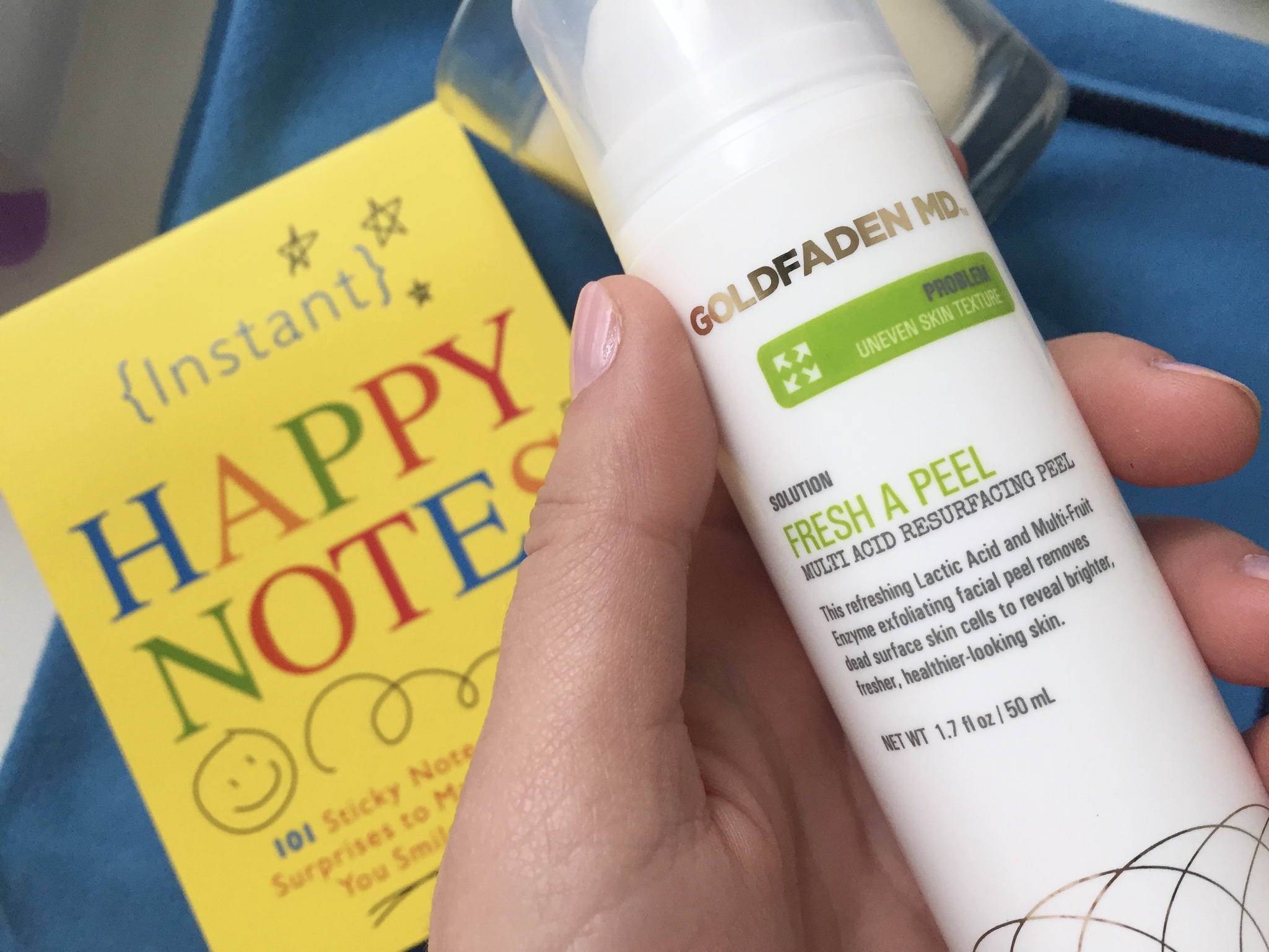 This Goldfaden MD resurfacing peel brightens dull skin and has directions to accommodate for sensitive skin (much appreciated).  This is worth over twice the cost of the box and I am so excited to have a full-size peel to incorporate in my skincare routine.  My makeup always applies so well after I use a peel.  Shop this here.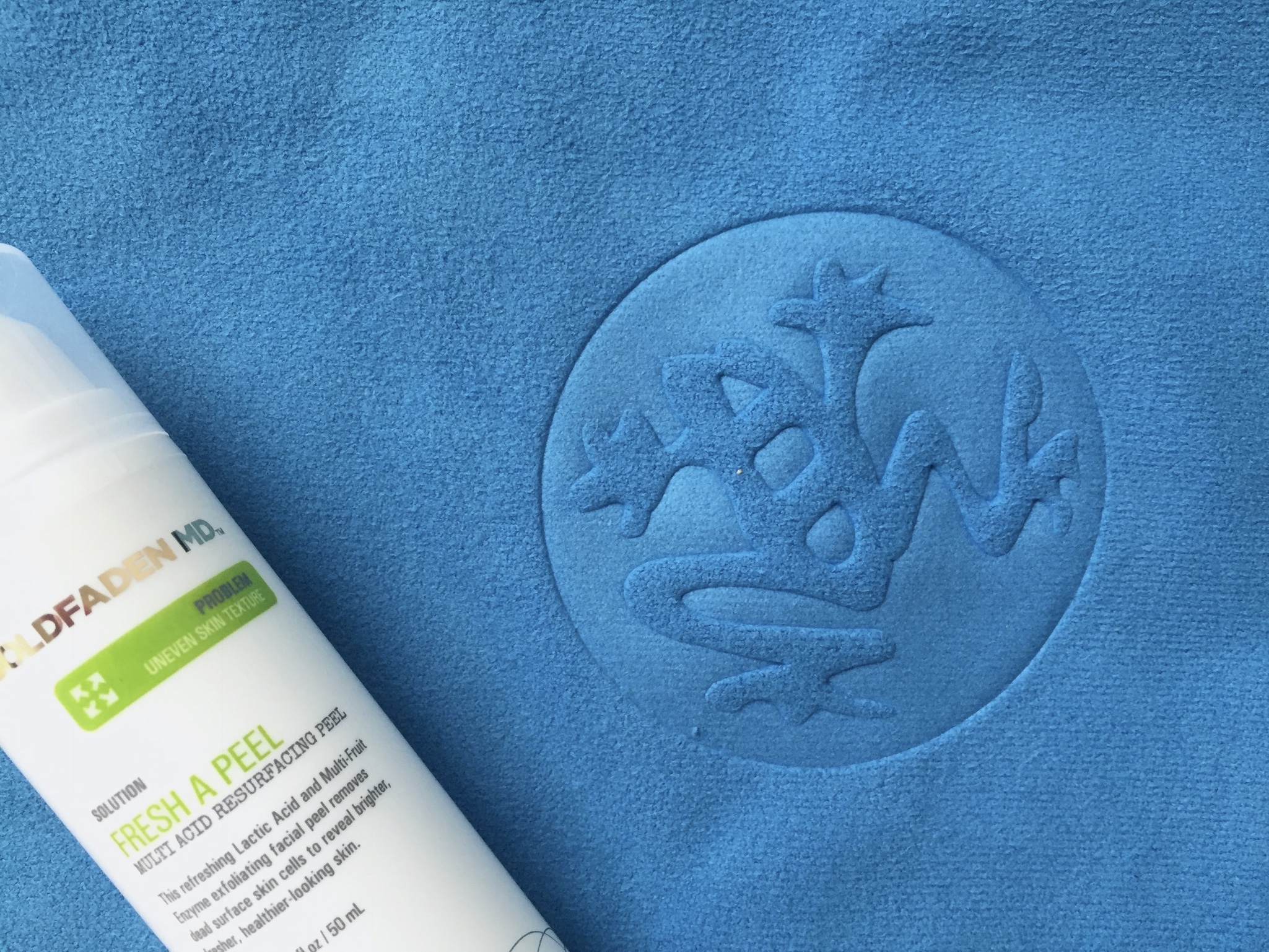 Lastly, this is an absorbent, slip-resistant yoga mat towel to keep you from slipping around.  This towel is so soft, and it is perfect if you're an at-home yoga type of person because you can lay this out without a mat to keep from slipping on carpet.
This is a box full of things that I wouldn't have picked for myself but I love and have easily made their way into my daily routine.  If you want to sign up, use my link and the code SHOP5 to get $5 off your first box!