This month has been a continuation of that barely-there makeup look I've been loving for so long.  With Winter dry skin and not being able to wait any longer for some warm weather, I throw on a cheery blush shade and try to wake up my complexion as best I can.  I'm just now realizing how cute my fairy lights would've looked in these pictures… next time…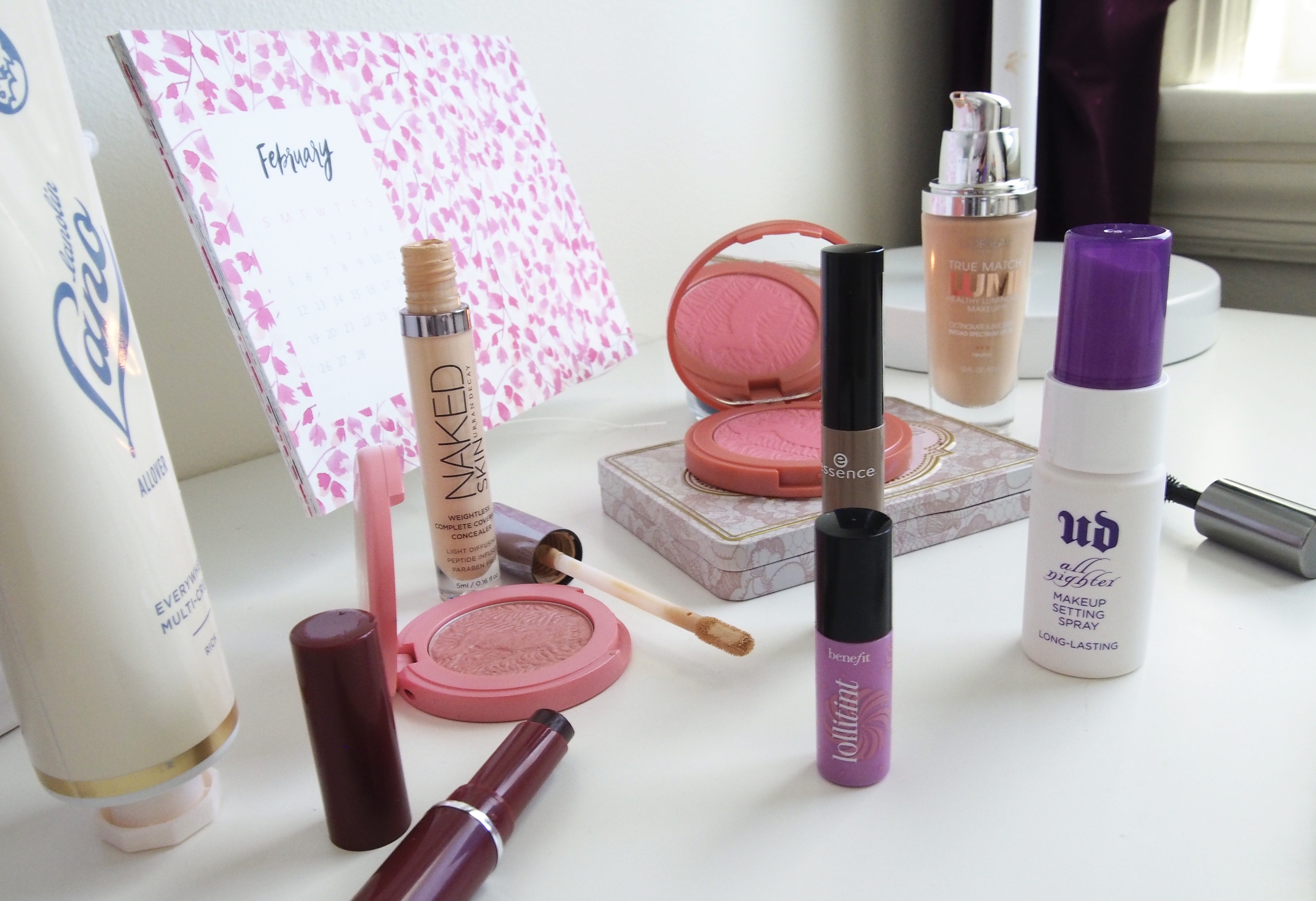 First I always start with my foundation, a thin layer to even my skin tone out and right now I'm loving L'Oreal Lumi Foundation because it's hydrating and glowy on the skin.  Then I dot Urban Decay Naked Skin Concealer on any spots and sweep a bit under my eyes to conceal those dark circles.  For my foundation and concealer I recently got a mini It Cosmetics foundation brush and it has changed how I see foundation brushes, none seem nearly as good compared to this anymore.  If you have the cash and you're looking for one, invest.  It blends out any liquid like a dream and doesn't leave any streaks and it doesn't mess with dryness on my skin.
To add a little color I go for Benefit Lollitint, which is a perfect orchid shade that I find so flattering against my yellow-undertoned skin.  I just dot it on the apples of my cheeks and tap it around for a surprisingly natural flush for a purple stain.  I especially love using a stain because there's no worry about matte or shimmery, it just looks like flushed skin.
To finish off the makeup look, I spray my face with the Urban Decay All-Nighter Setting Spray to give it a glowy and long-lasting look.  For the final touches, I comb Essence Make Me Brow brow gel through my brows to get them in place and add a little more color, and throw on Benefit They're Real Mascara, which I find to be one of my less impactful mascaras.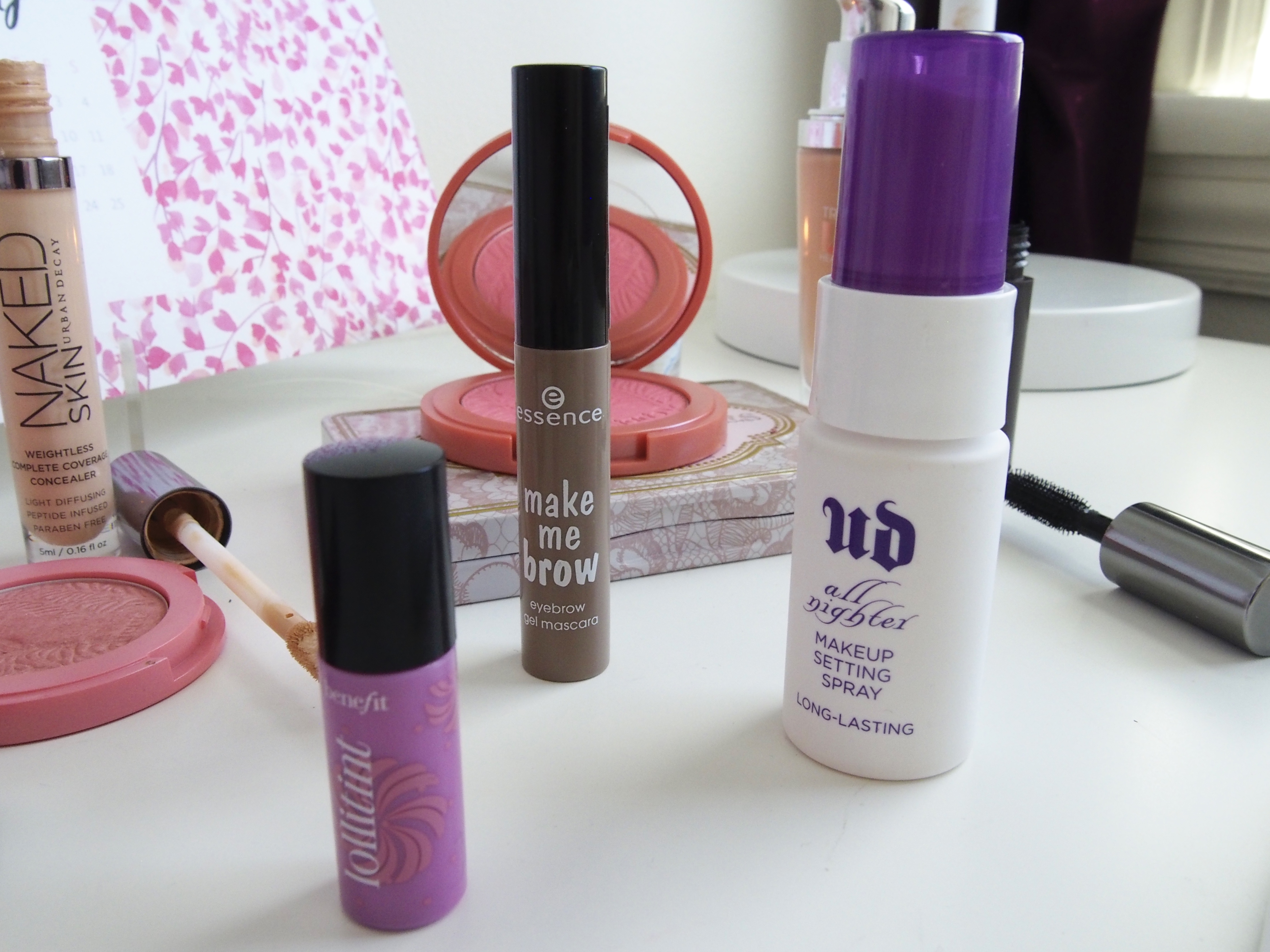 There is nothing quite like wearing just enough makeup to feel amazing and confident, without feeling covered up.  I've been paring down my daily makeup routine so much the past year that it's down to only a few steps on the daily.  What are your top products for a barely there look?  I'm always filling a cart on Ulta…