Recently I started playing around with makeup a bit more than I have been in the past few weeks/months.  I've been pulling out some eyeshadow that I don't usually wear and throwing it on for a Saturday brunch.  This renewed excitement came from realizing that I had so much makeup that I didn't need. So I went through all the makeup I didn't want and tossed it, gave it to my sister, or set it aside to sell.  Then I wanted to start using what I do have and started taking out some fun things to play with, especially matte shadows.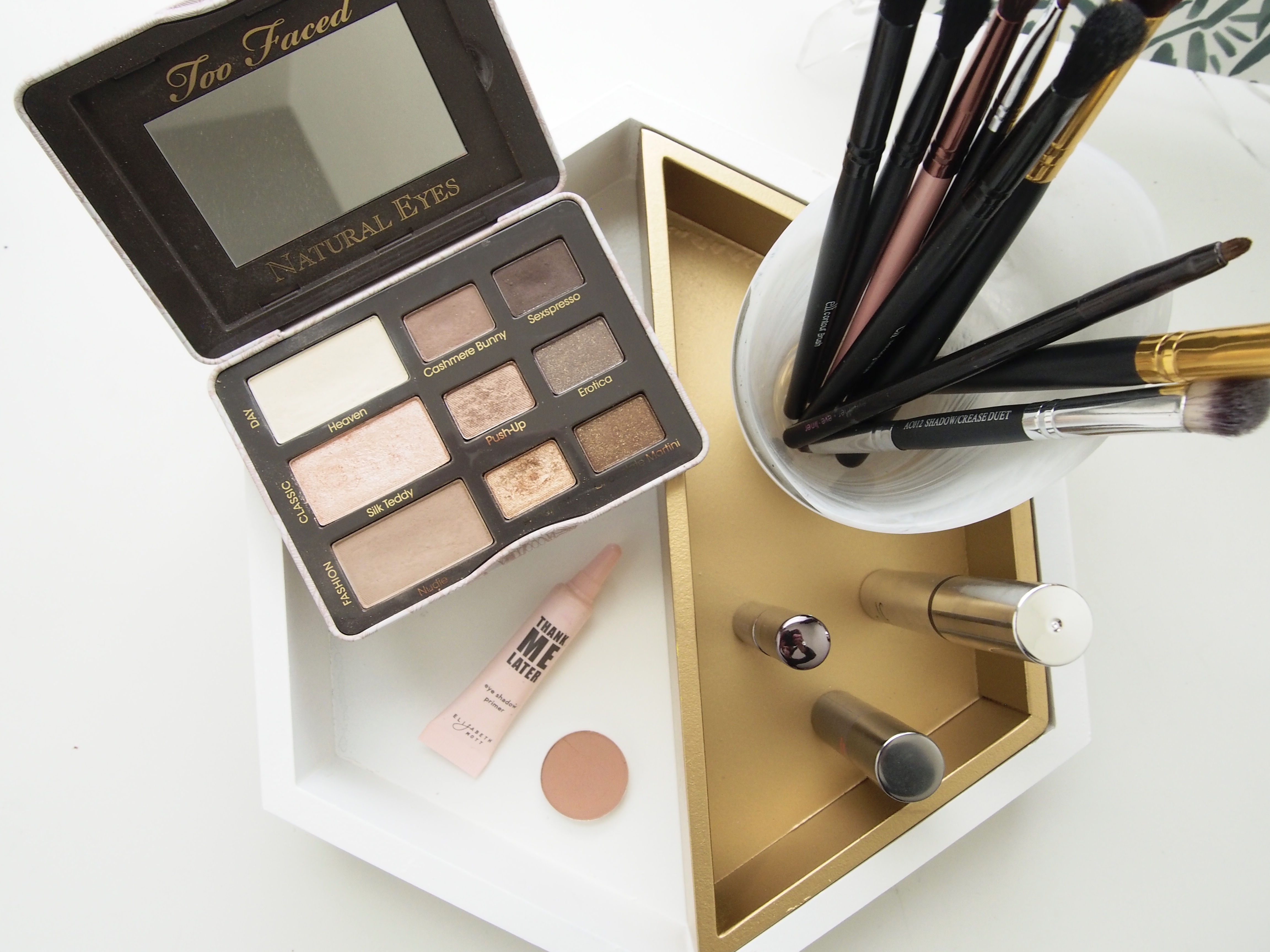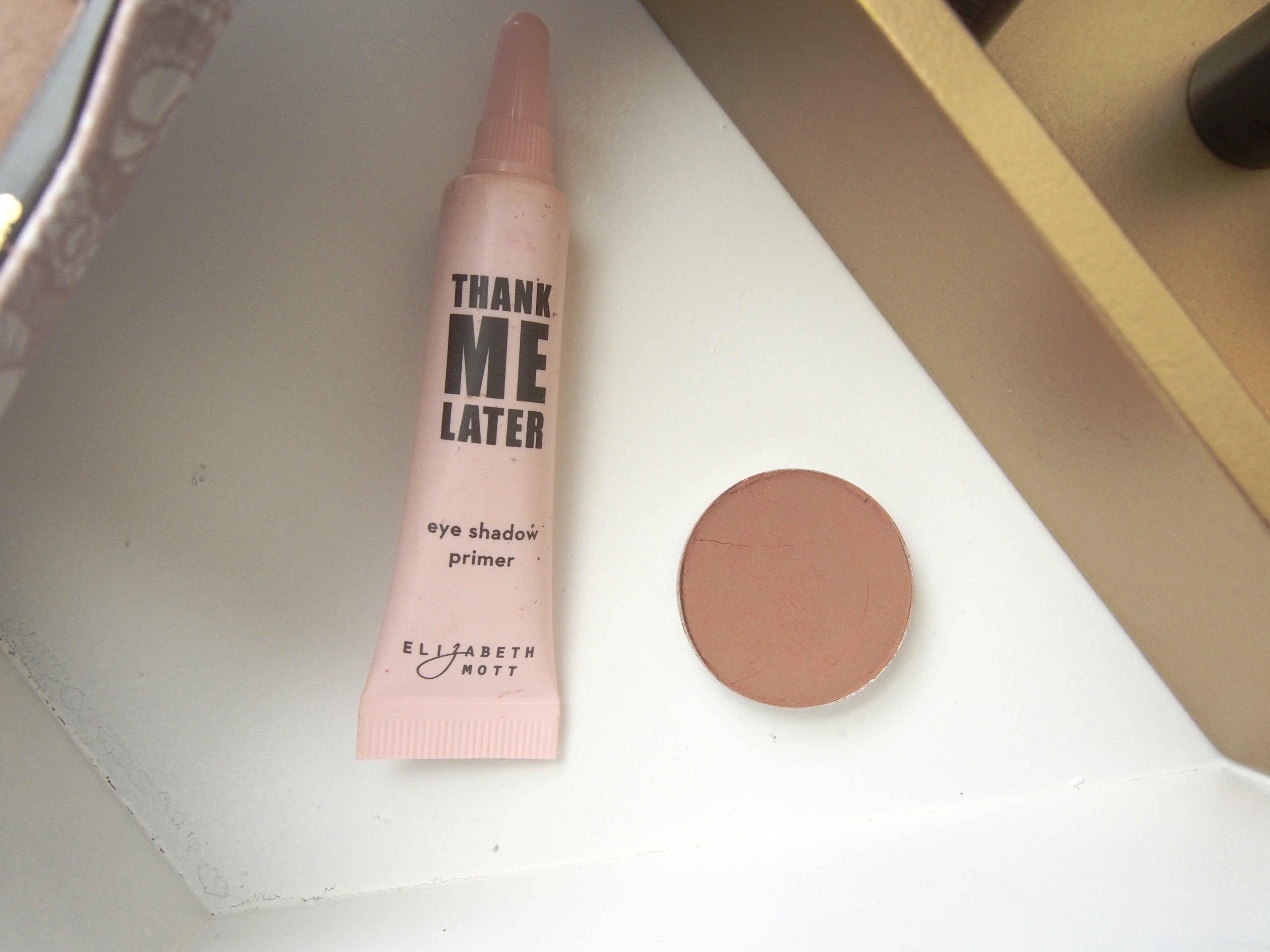 One eye look in particular came about one night when I was feeling extra fancy going out.  I wanted to try something super soft, matte, and rosy, so I immediately pulled out Mac Soft Brown.  If you are not familiar with this glorious shade, it's a very cool toned brown shade that I like to think of as a pinky-nude.  My blogging pal Makena recommended it and I love it but I wasn't using eyeshadow for so long that I almost forgot about this one.  Once I pulled it out and grabbed a big fluffy brush, I knew this shade would be a Spring staple.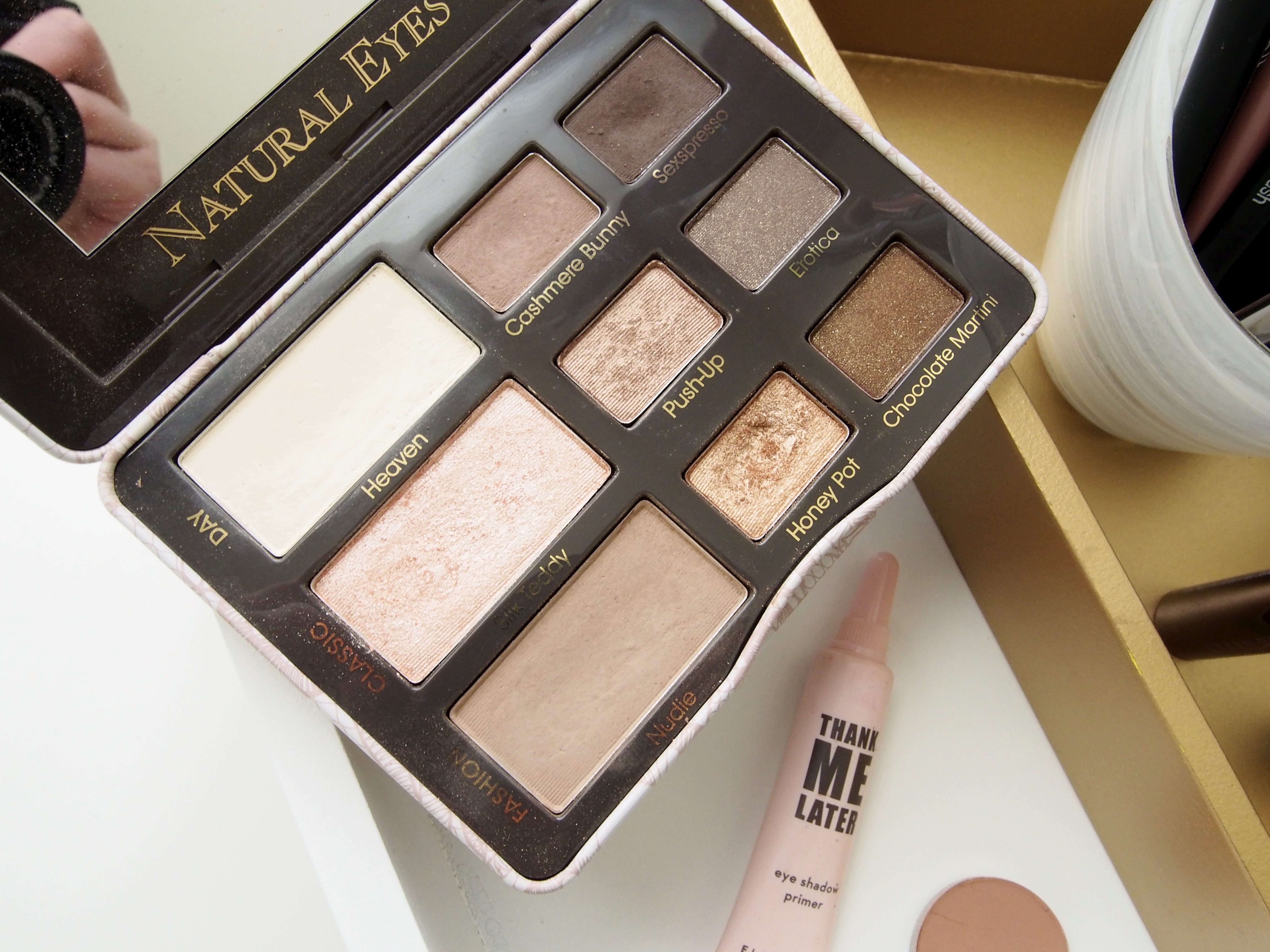 I've always been one for the matte eye looks, they aren't showy but have more of a natural and soft "pretty" look to them.  You can do either the most natural eye look possible, or you can make a sultry look if you're feelin' it.  If you've been following my blog for a while, you'll know that I am all about Too Faced Natural Eyes Palette.  It's been my go-to for about a year and a half and I love it to pieces.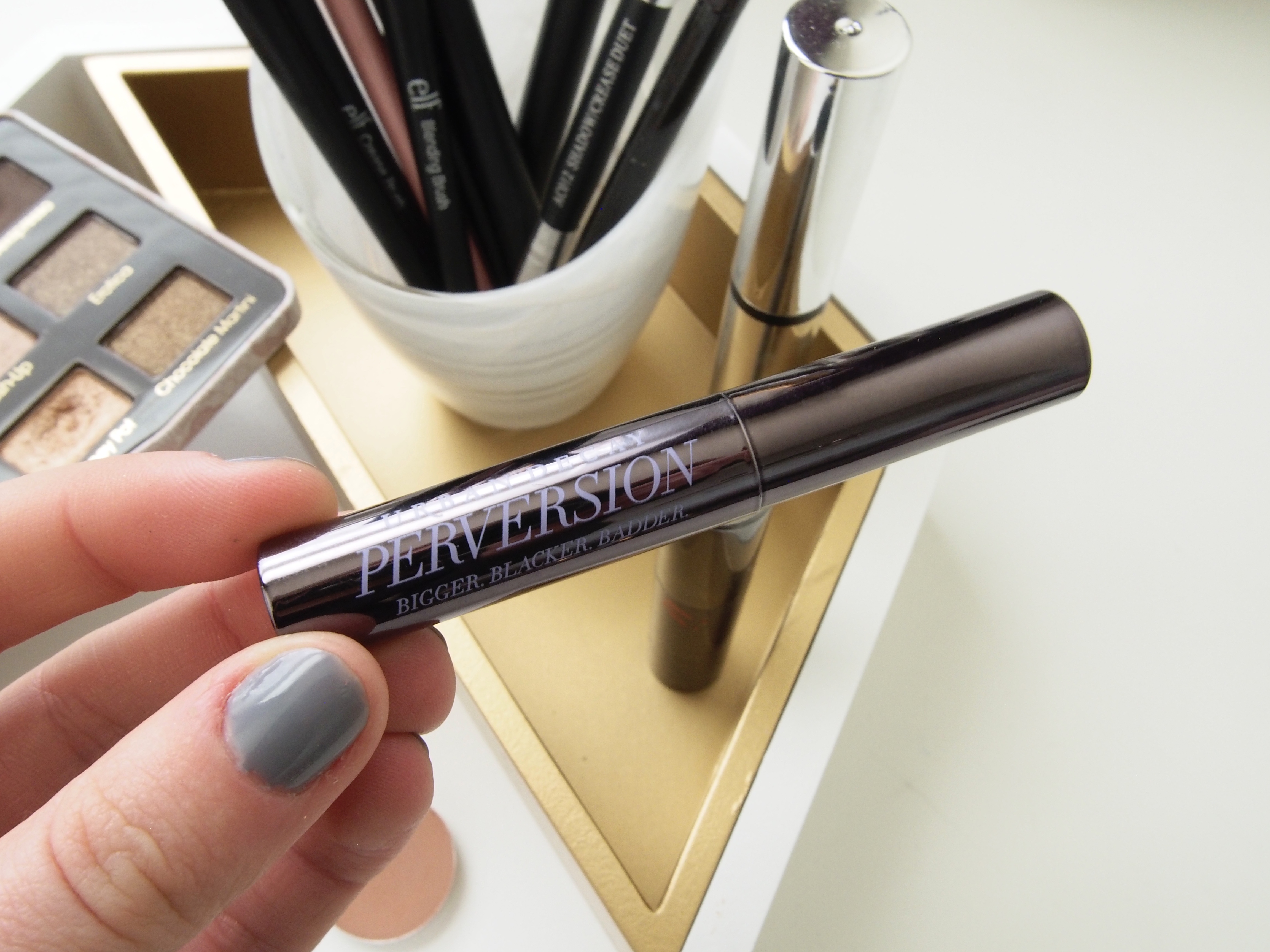 I can always depend on Soft Brown for that super blended out soft crease in a shade that flatters my eye color so beautifully.  In the Natural Eyes Palette, Cashmere Bunny is my go-to for the most subtle way to deepen an eye look.  Nudie is the best shade to blend Cashmere Bunny and Soft Brown with because it's so neutral.  To finish off, I throw Heaven in the center of my lids to create a "halo" effect while keeping it matte.  Throw on a coat or two of your blackest mascara and call it a day, it's a foolproof method for a soft eye look.
If I want to take this to the next level, I take a small pencil brush and put Soft Brown along my lower lashes and put Heaven in my inner corners.  If I want something a bit more intense, Sexpresso is the perfect dark brown shade to use as a liner.  Mattes are so easy to mix a ton together and it will rarely go wrong.  For this Spring, pull out some lighter matte shades and play around, you'll definitely find something you love.