You know when you have a really bad day and you need a pick me up?  That's what most of these beauty purchases were.  I have been using up the last bits of a lot of my staple products and I always love picking up different products as replacements.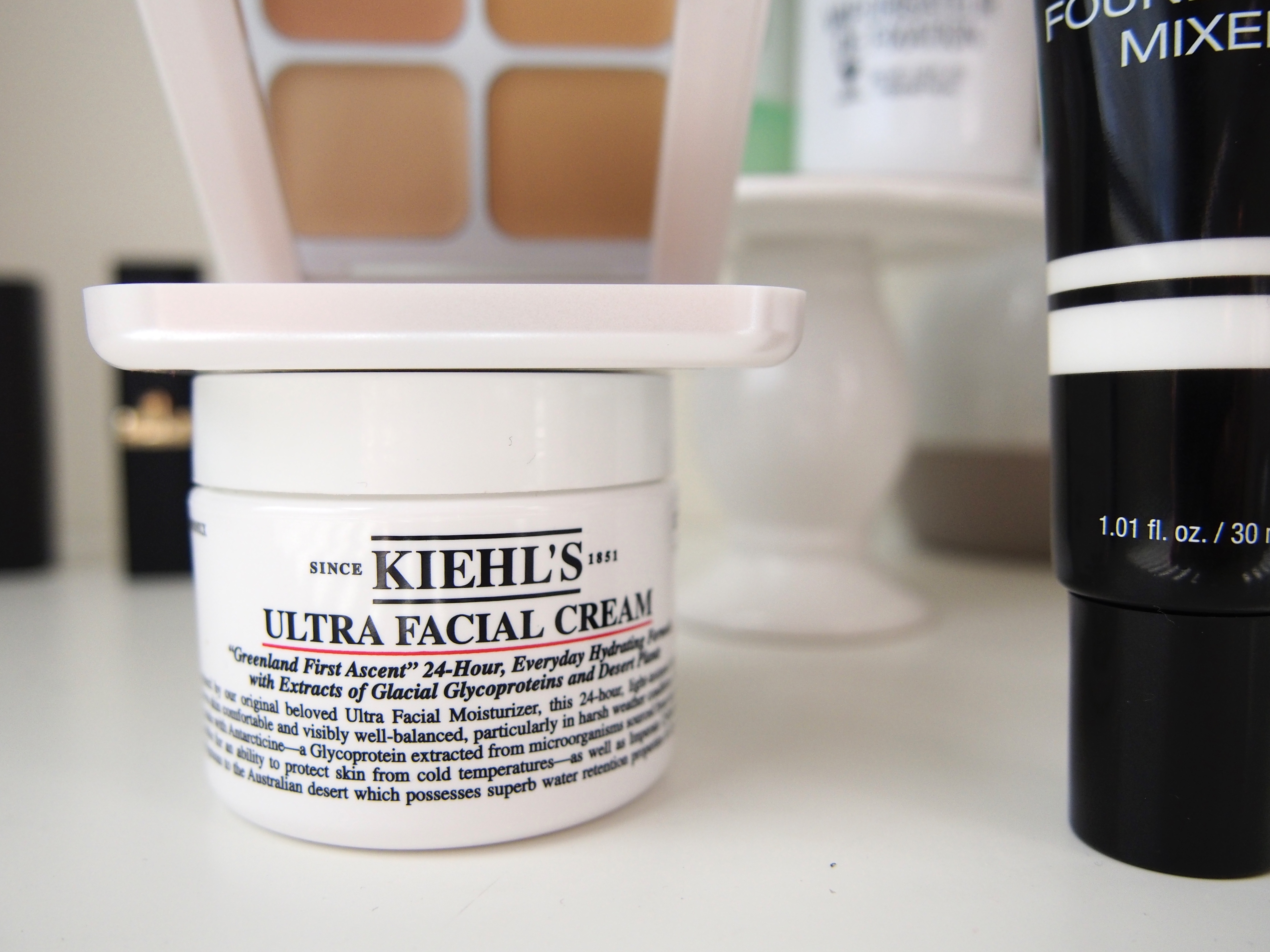 In Boston I went to Kiehl's and I needed a new moisturizer that is strong and will keep my skin healthy.  The Ultra Facial Cream is the obvious choice because it's such a classic.  It's fragrance-free and feels so smooth going on.  Once it absorbs, which happens very quickly for a cream this thick, my skin feels healthy and soft.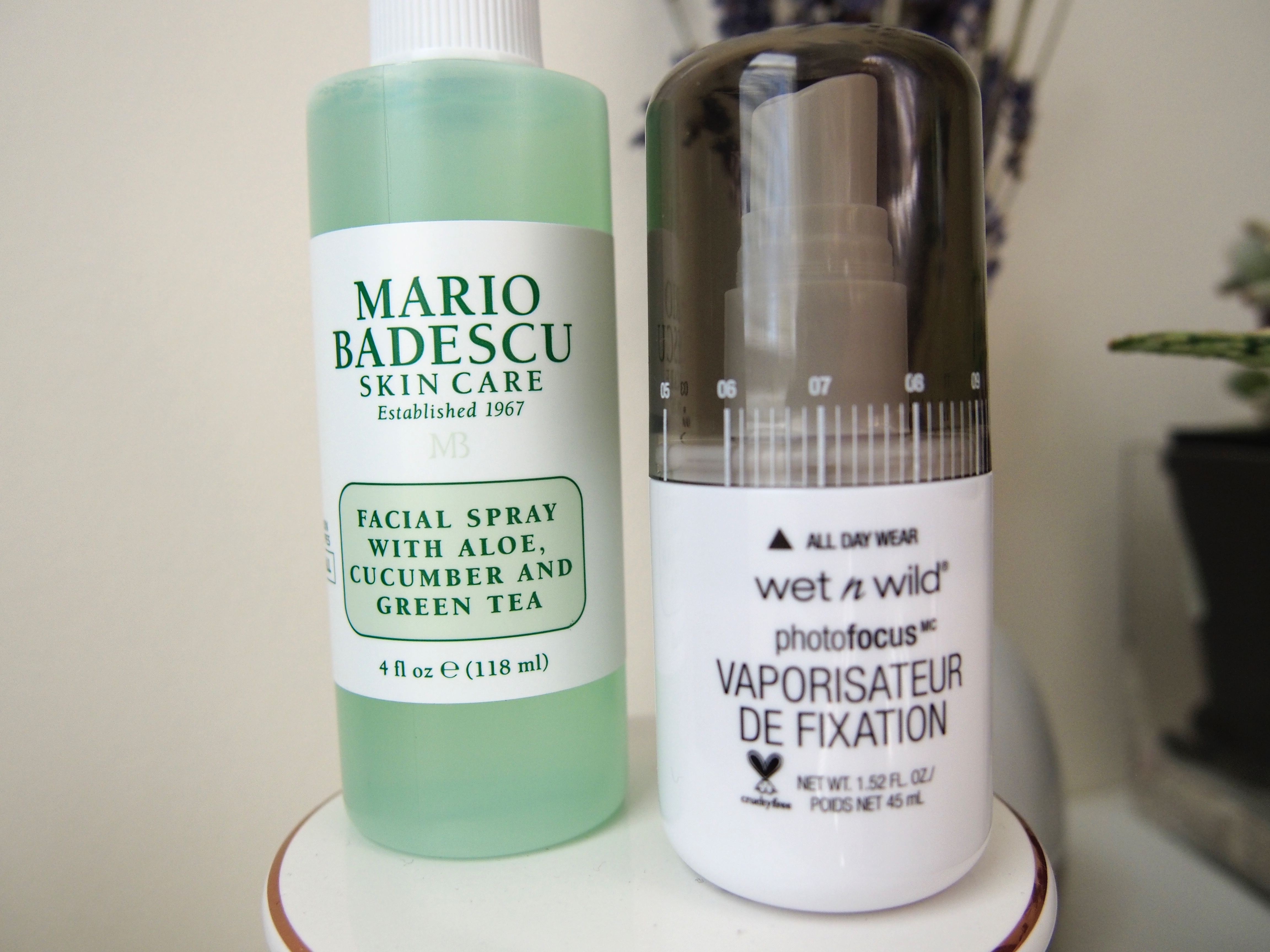 Another skincare buy, the Mario Badescu Cucumber version of the Rosewater mist that we all love.  This scent is much fresher and lacks the floral scent that's a bit overpowering in the rosewater.  If you like the scents of aloe or cucumber, you will love the scent of this.  It feels almost thicker than the rosewater and is more of a skincare mist than a makeup setting mist.  I've been loving using this every evening after I wash my face and every morning when I wake up.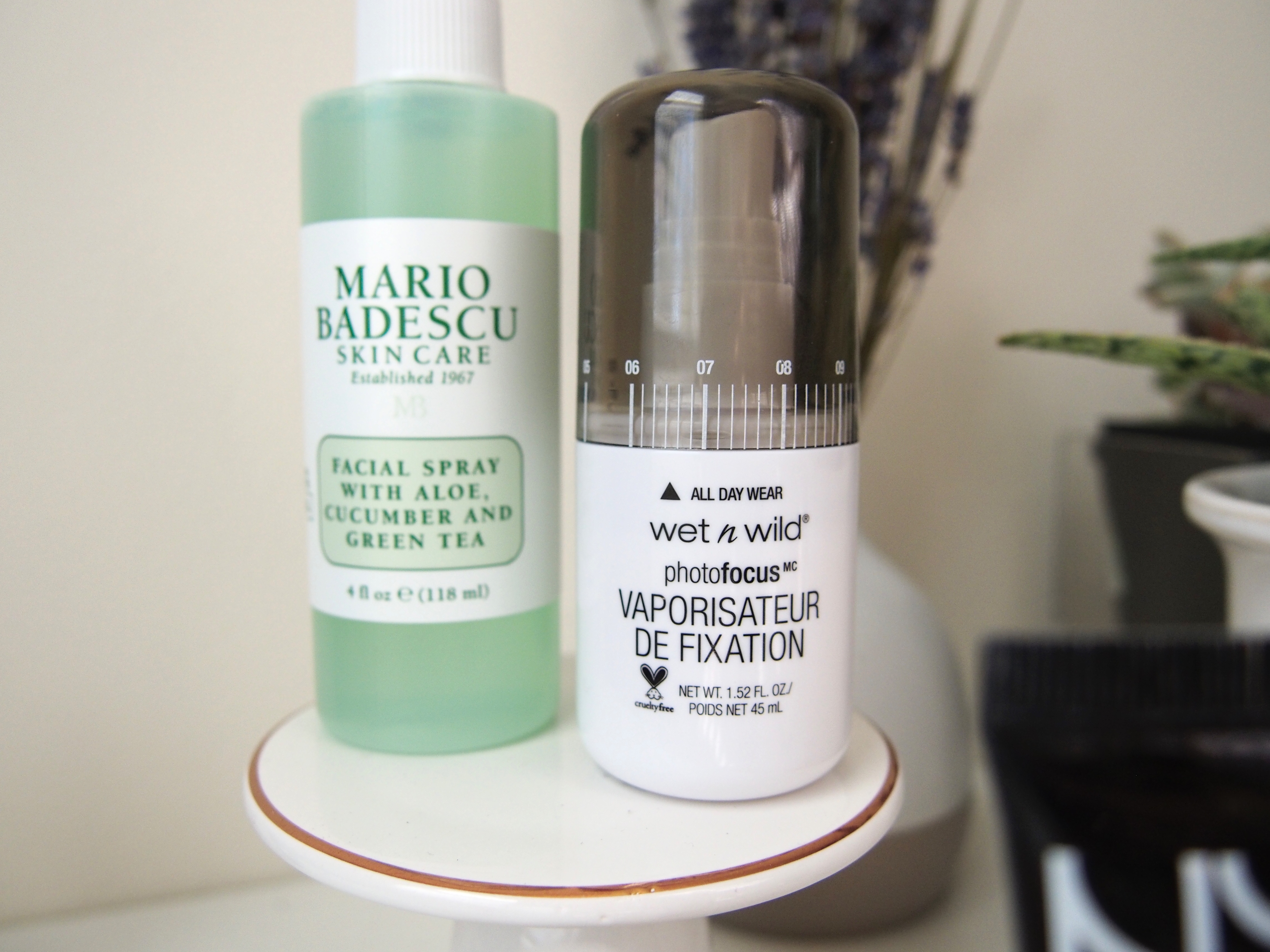 I bought this to replace my empty setting spray and attempt to find an affordable one that I can repurchase without spending a fortune.  The Wet N Wild Photofocus Makeup Setting Spray has a fine mist and melts all my makeup together in the best way possible.  It's cruelty-free and I'm so happy to be consciously putting more cruelty-free products and brands on my list.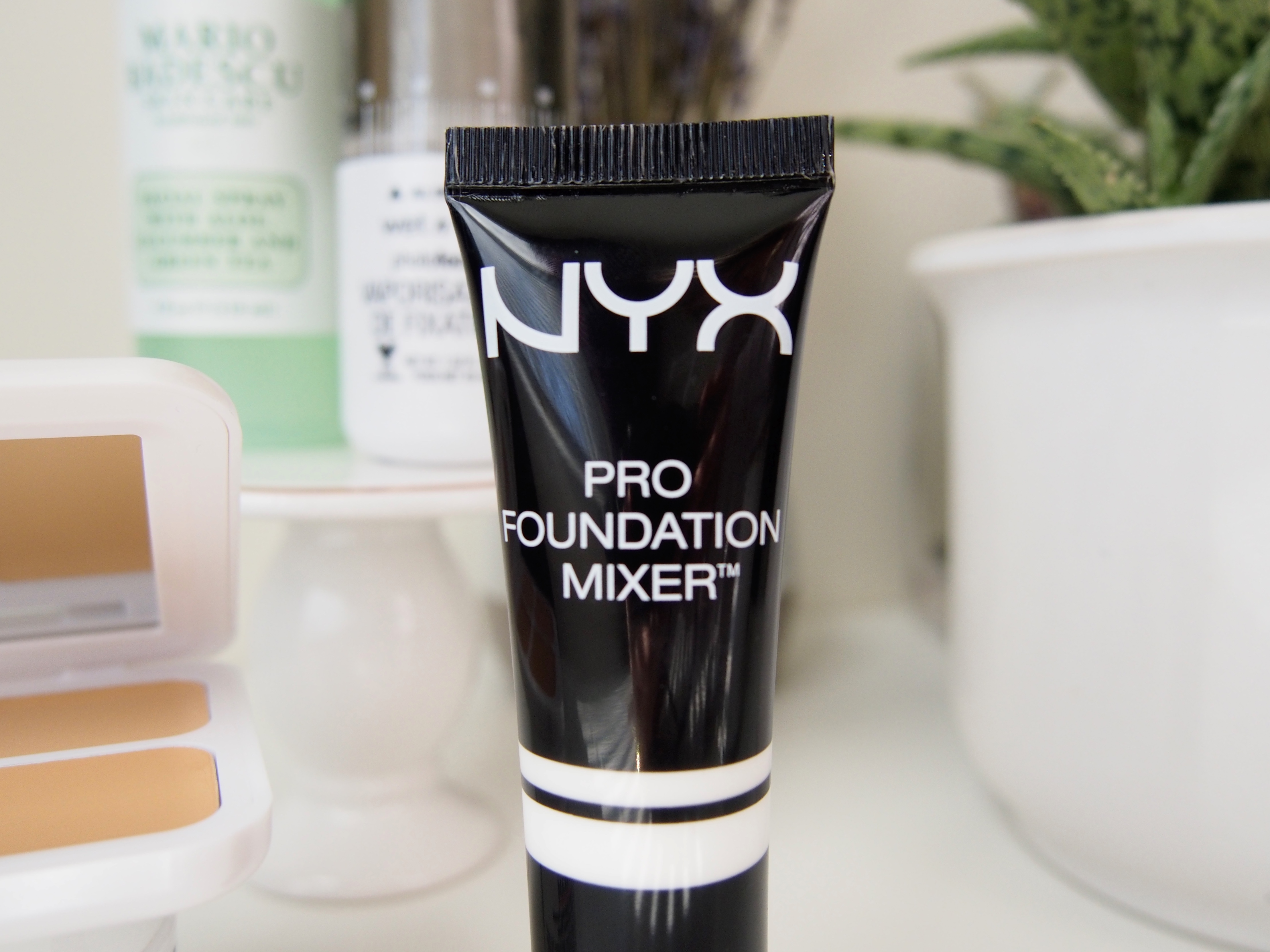 I bought my Nars Sheer Glow foundation in a shade too dark and I was on the lookout for a way to lighten it enough to use it now.  I was going to get The Body Shop lightening drops but they are inconvenient for me to get ahold of.  Instead, I found out that NYX has the Pro Foundation Mixer in white to lighten the shade. Since only one or two tiny dabs are needed each use, there is no formula change!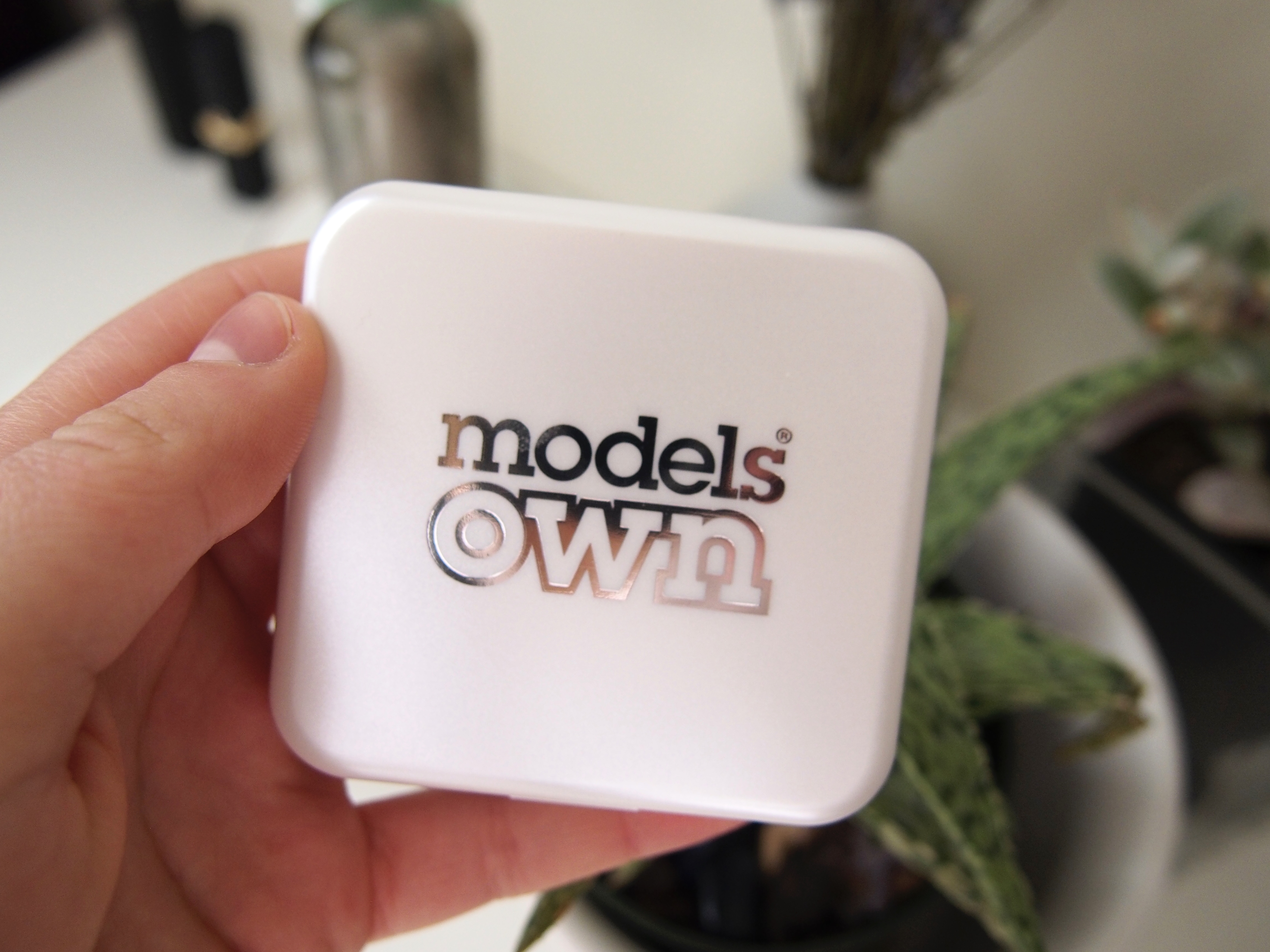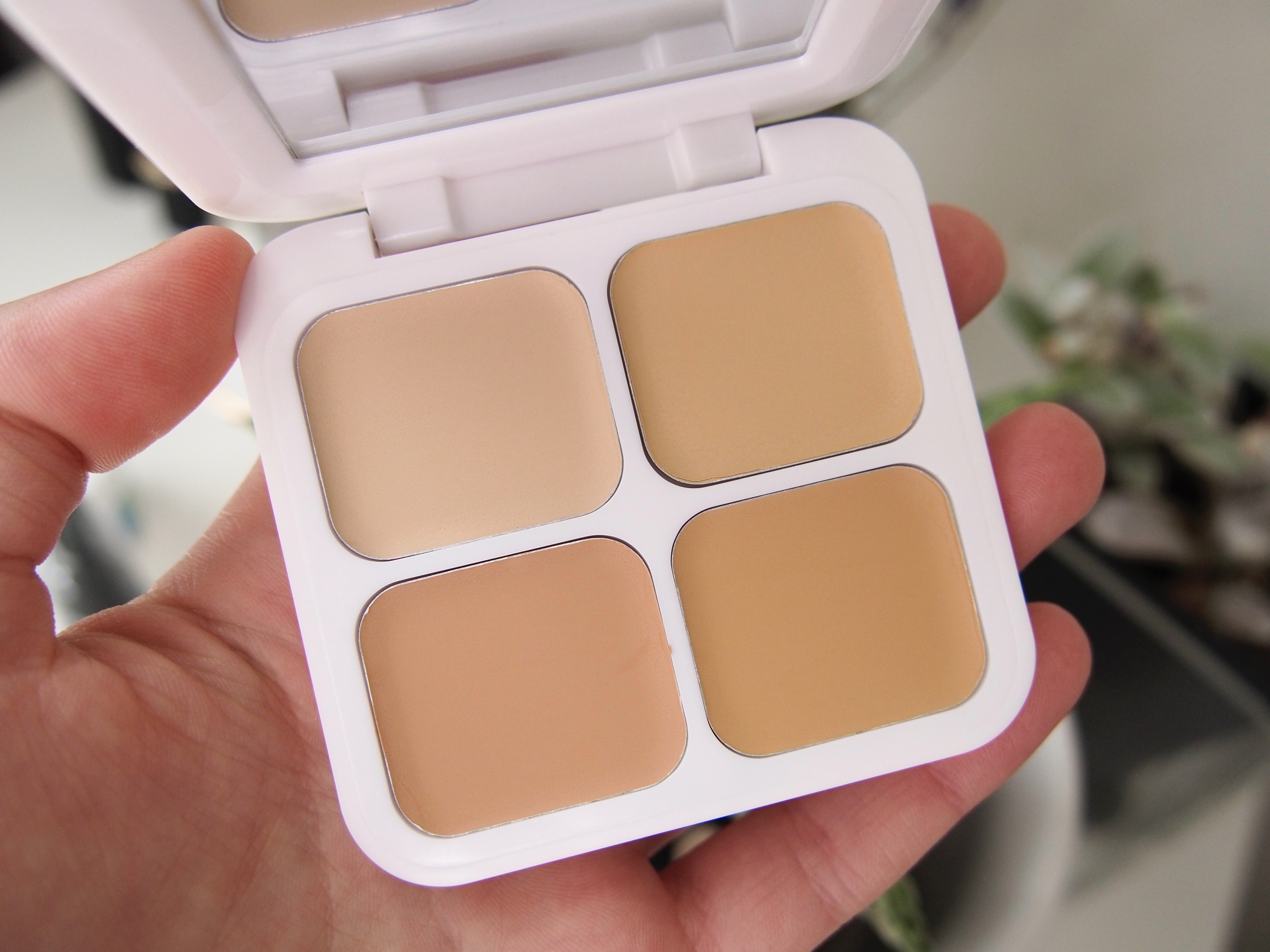 When I saw that Ulta got Model's Own makeup in, I was so excited to use all the testers.  I can assure you that I swatched every product and fell in love with the blendability of the concealer palette. There's 4 shades so I can  shade match all year and the packaging is perfect for traveling and has a clear mirror.
I'm really enjoying these new additions to my makeup collection.  I am especially loving the new moisturizer and concealer palette, definitely favorites! Have you picked up any beauty bits recently?