I always love doing collaborations with my best blogging pal Makena from Makeup By Makena and this time we are both talking about a full makeup look of drugstore products.  I find that there are some products that are amazing at the drugstore and sometimes high-end can't compare.  Especially recently, the drugstore beauty section has really upped its game.  More than ever, you can get all the makeup you need from the drugstore and it can all be high quality.
I wanted to do a complete drugstore makeup post because I don't think I've ever written one like this (maybe one of my first posts but for the love of God don't go find it).  I've gotten so into high end makeup the past year or two, so much that I was shocked how little drugstore makeup I own!  But the products I do have are amazing and I almost always repurchase them.  Enjoy my full drugstore spring makeup look.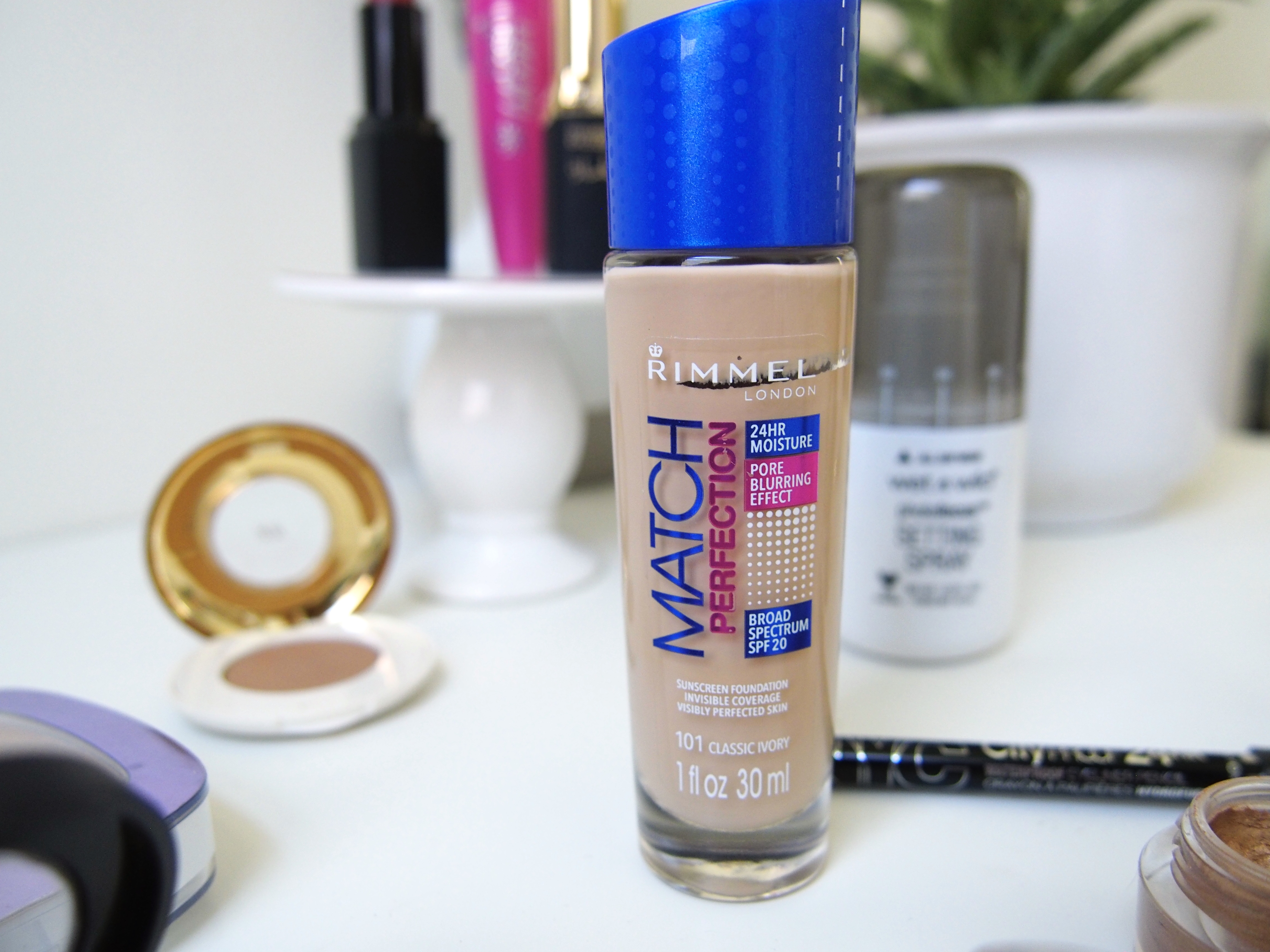 This Rimmel Match Perfection Foundation is one of my all-time favorite makeup products.  It's hydrating, never sticks to dry patches, and has a beautiful satin finish that is perfect for any season.  This is also super inexpensive at only about $6.  They recently reformulated which scared me but the new formulation is just as blendable and dewy!  It's so easy to apply this because it looks gorgeous no matter the method.  I also dab an extra layer on for more coverage because this builds beautifully and doubles as a concealer.  I have yet to find an amazing drugstore concealer so if you have any recommendations let me know! The other day I picked up the ModelCo palette but I haven't given that a go yet.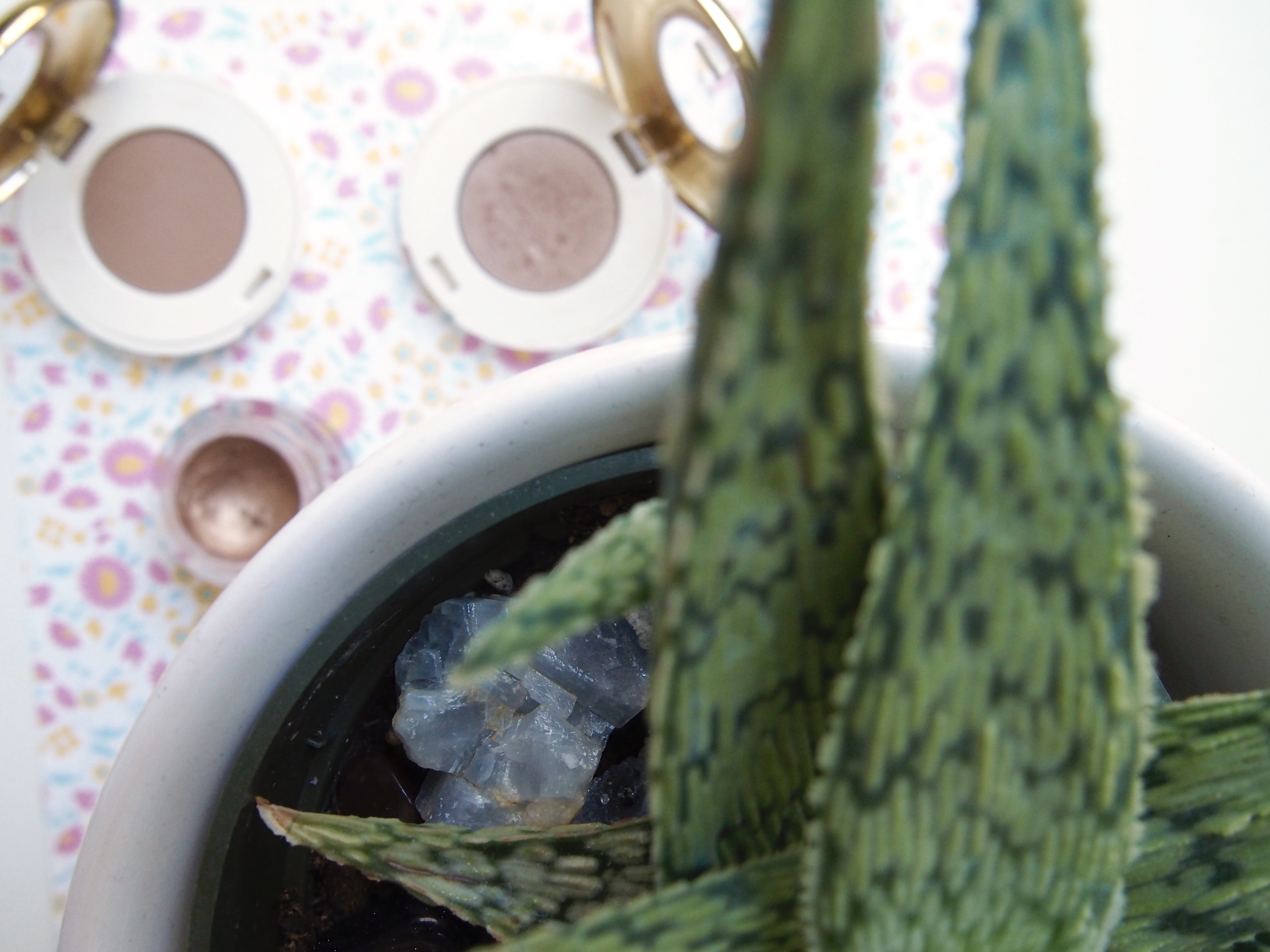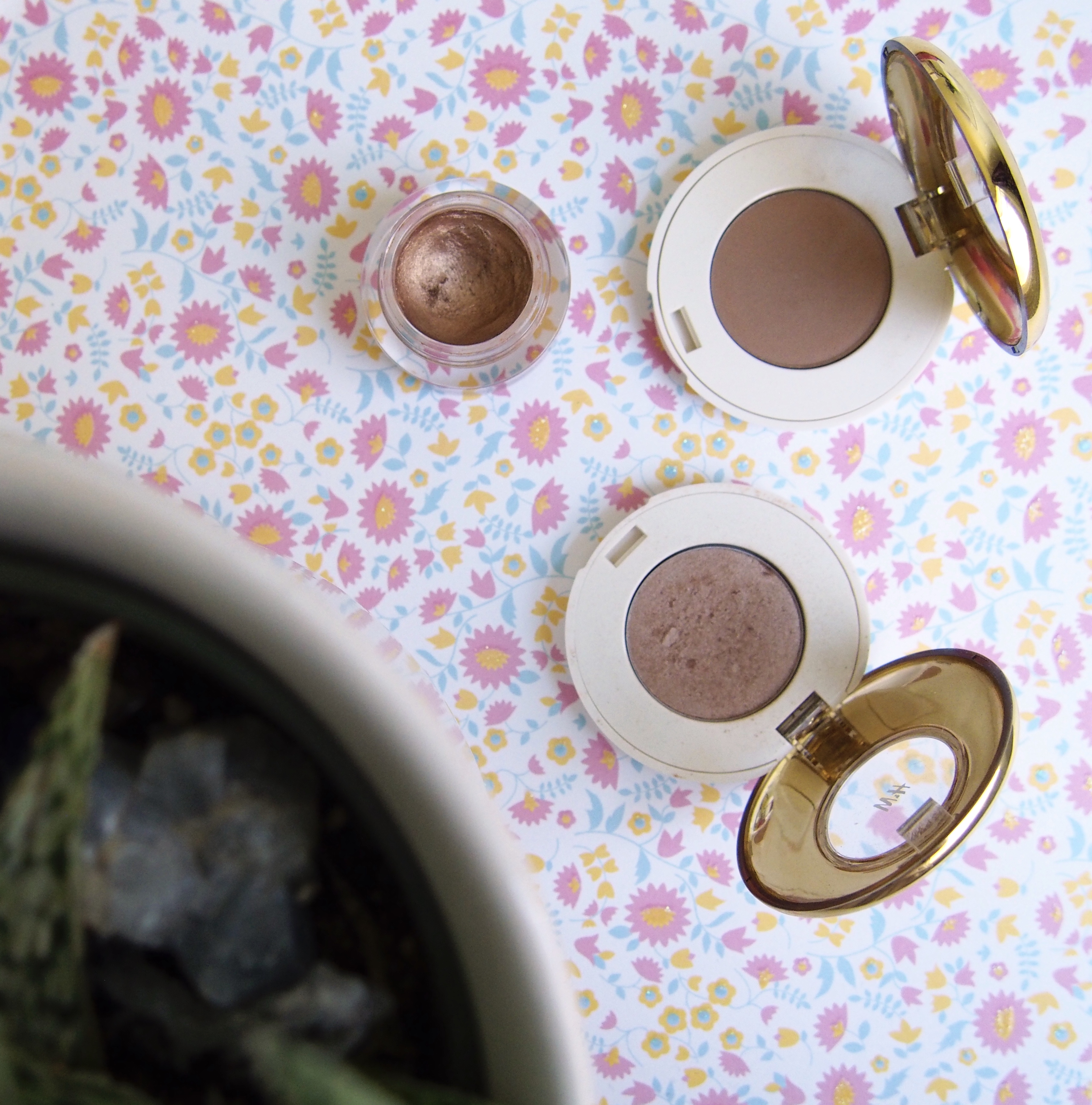 I usually let my foundation set on my skin for a few minutes while I do my eyes and brows.  For my eyelids I have a few different products that I love using.  The first is the ELF Smudge Pot in Back to Basics which is the most stunning bronzey gold shade.  This formula is a smooth cream that glides on and sets quickly and does not move.  I'm so impressed every time I use this because I smudge it on with my finger, blend the edges with a brush, and there's no creasing.
I also am a HUGE fan of the H&M eyeshadows like this gorgeous shimmer in Baci Di Dama which you saw in my One Wash Wonder post and my new addition, Sahara Caravan. It's a perfect matte shade to apply all over the lid for some dimension and leave it at that.  These are so smooth and blend out so easily.  For $10 less than MAC and better quality, I've been converted.  For eyeliner, the NYC 24hr Waterproof in Black lasts so so long and it is super pigmented.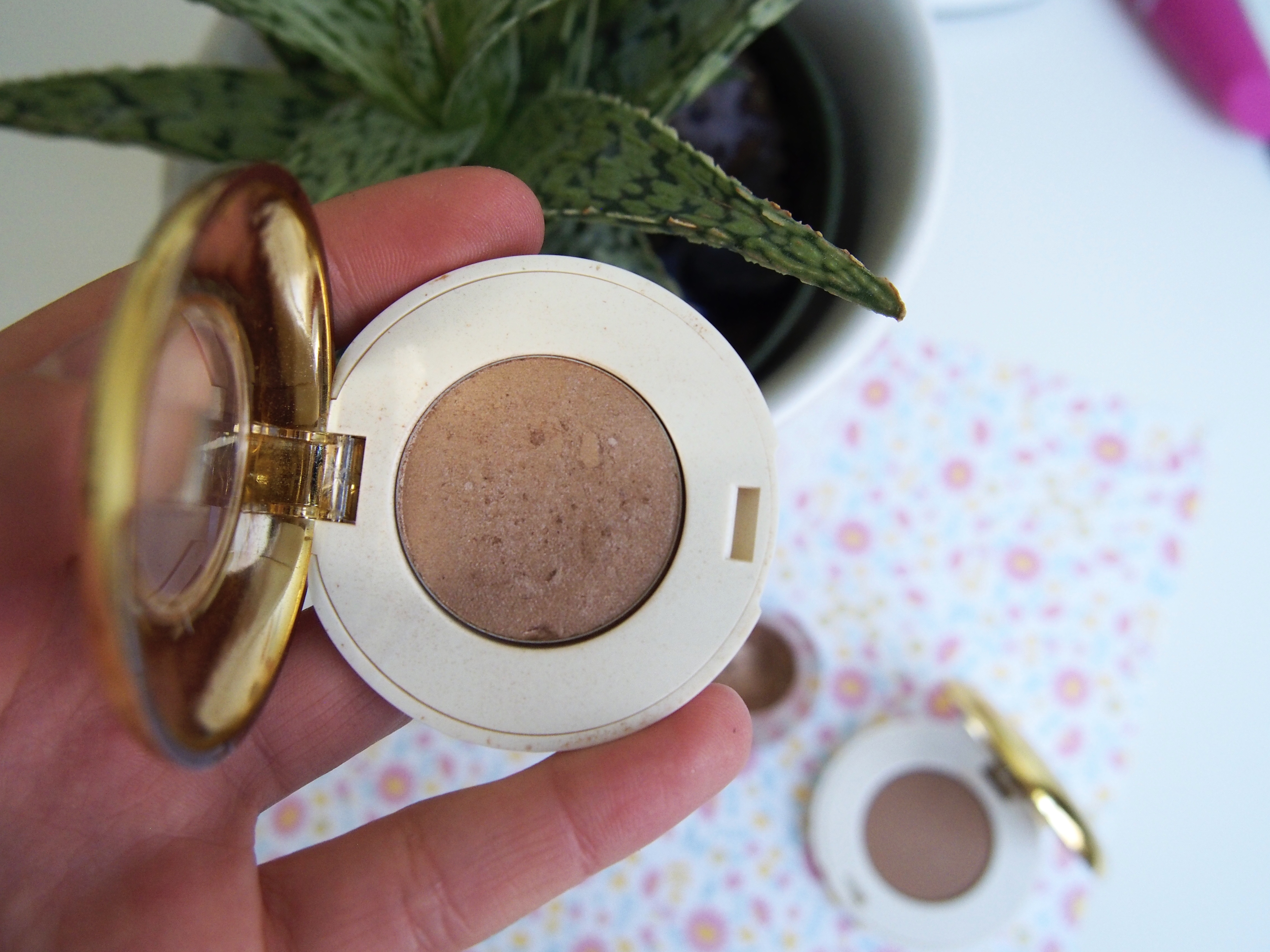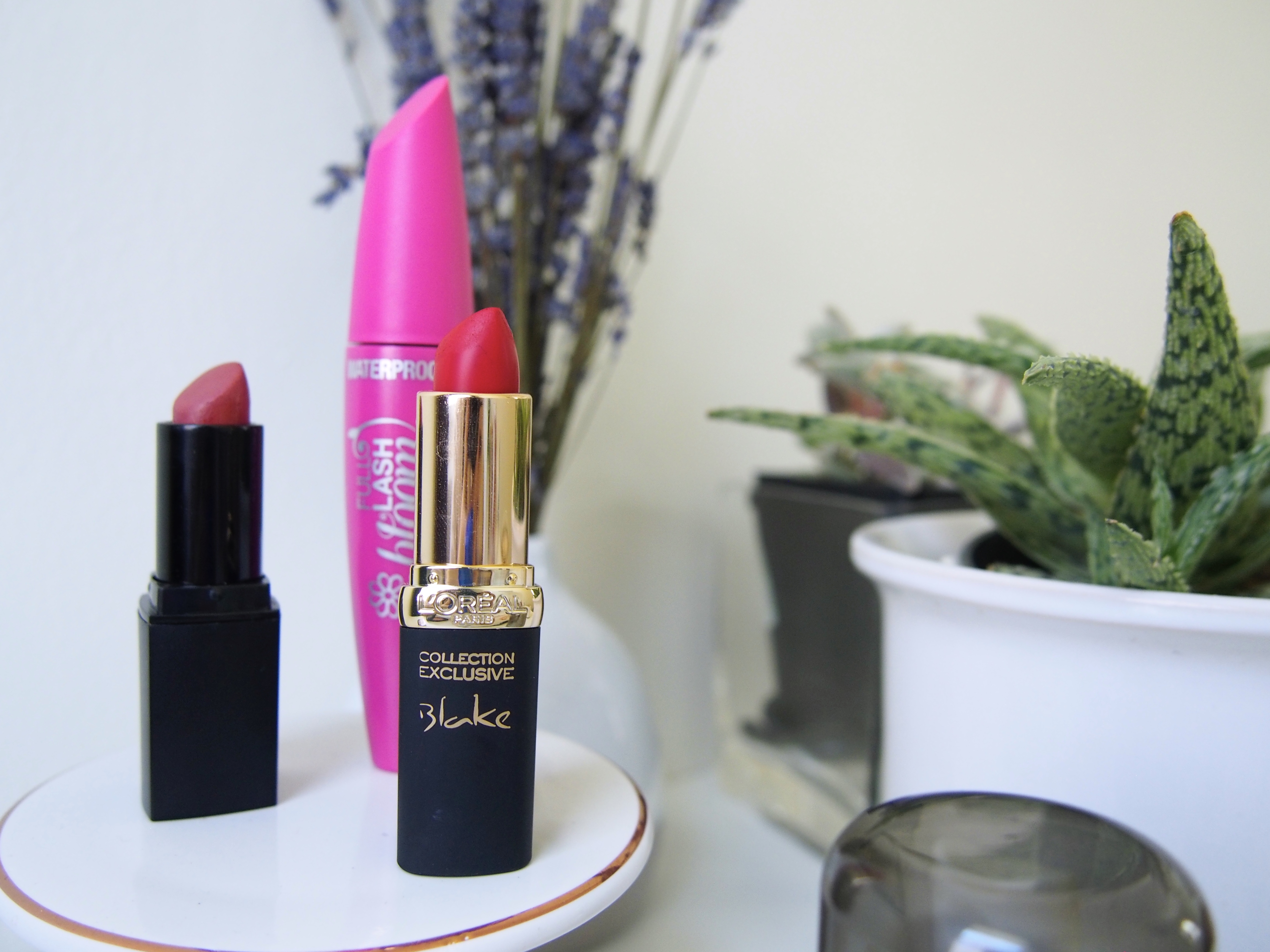 On my brows I use a Rimmel pencil sparingly to fill them in and Essence Make Me Brow gel to set them and give volume.  There's pretty much no way I would ever buy a high-end mascara.  I don't think the extra money is really worth it, and I've tried tons of high end minis.  My Covergirl and Maybelline mascaras do the job perfectly with different formulas for exactly what I need.  I love the waterproof Covergirl Lash Bloom because my lashes look so fluttery and never crunchy.  Honorable mention to the Covergirl LashBlast Fusion, another amazing one.
My favorite drugstore lip colors for this time of year are ELF Mineral Lipstick in Barely Bitten and L'Oreal Blake's Red.  They're both long-wearing and gorgeous shades.  I'm not a huge bright lip girl anymore so I reach for the ELF one but Blake's Red is one of my favorites.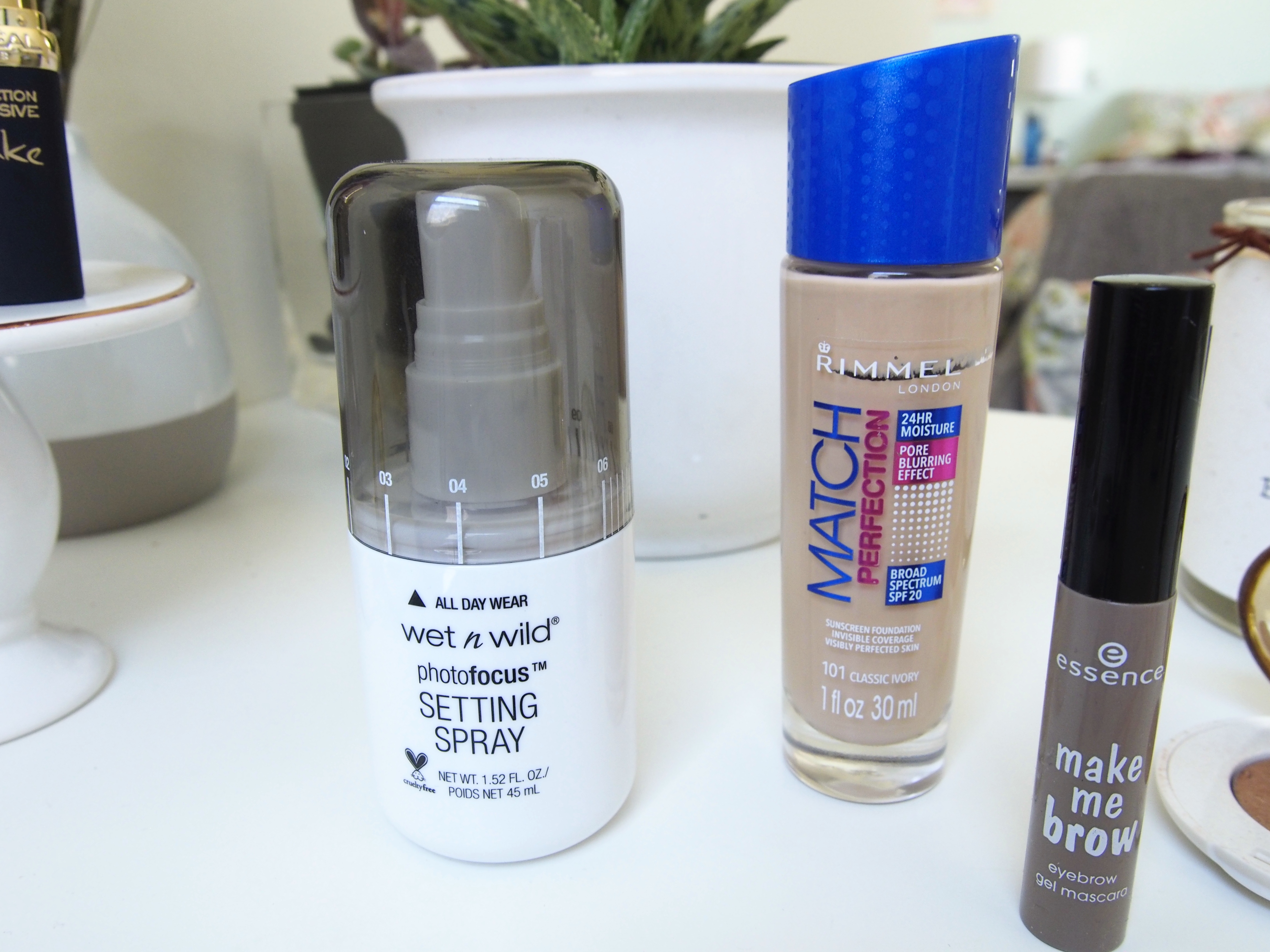 I love using the L'Oreal Nude Magique BB powder to set my under eyes and the rest of my skin and this Wet N Wild PhotoFocus Setting Spray.  This one has a fine mist and melts my makeup together to create a flawless finish that lasts all day.  This one is one of the lest expensive out there and it's fantastic.  I've been choosing this over my Urban Decay All-Nighter pretty often lately.
Pinterest | Bloglovin' | Twitter | Tumblr