Summer is coming and we all struggle with finding good summer bases that give us the "glowy, not sweaty" look with a skin-like finish and a long wear time.  I am a foundation junkie and I love trying out new bases and getting the perfect look on my skin.  That developed when my skin wasn't too great but it has improved a lot in recent years with a very steady skincare routine.  Now, I usually just go for some concealer and a tinted powder.  Even with that being my daily routine, I use foundation often even if it's only to disguise redness and acne scars.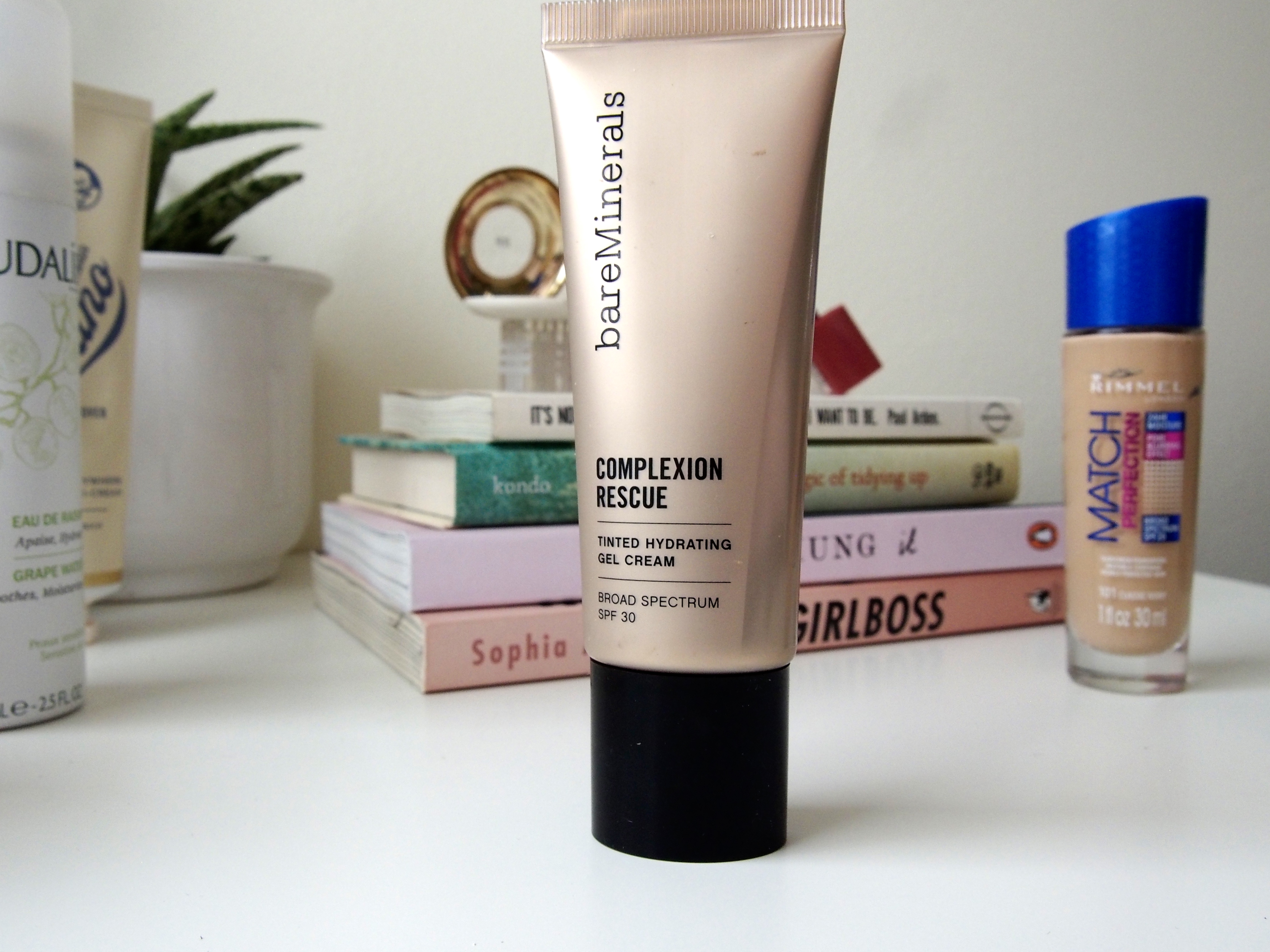 BareMinerals Complexion Rescue has a seriously unique texture, described as a gel cream.  I would have to agree, it looks like a light cream and feels like a gel on the skin.  This is one that looks better and better with the more sweat and oil (to a point of course).  This is super hydrating on the skin and this never looks dry or looks dehydrated on.
I rarely have to set this but when I do I use the BareMinerals Mineral Veil under my eyes, on my nose, and on my forehead.  With this I try to keep powder to a minimum because I love the dewy, skin-like finish.  This provides SPF 30 so you will always be protected even if you forget to put on sunscreen.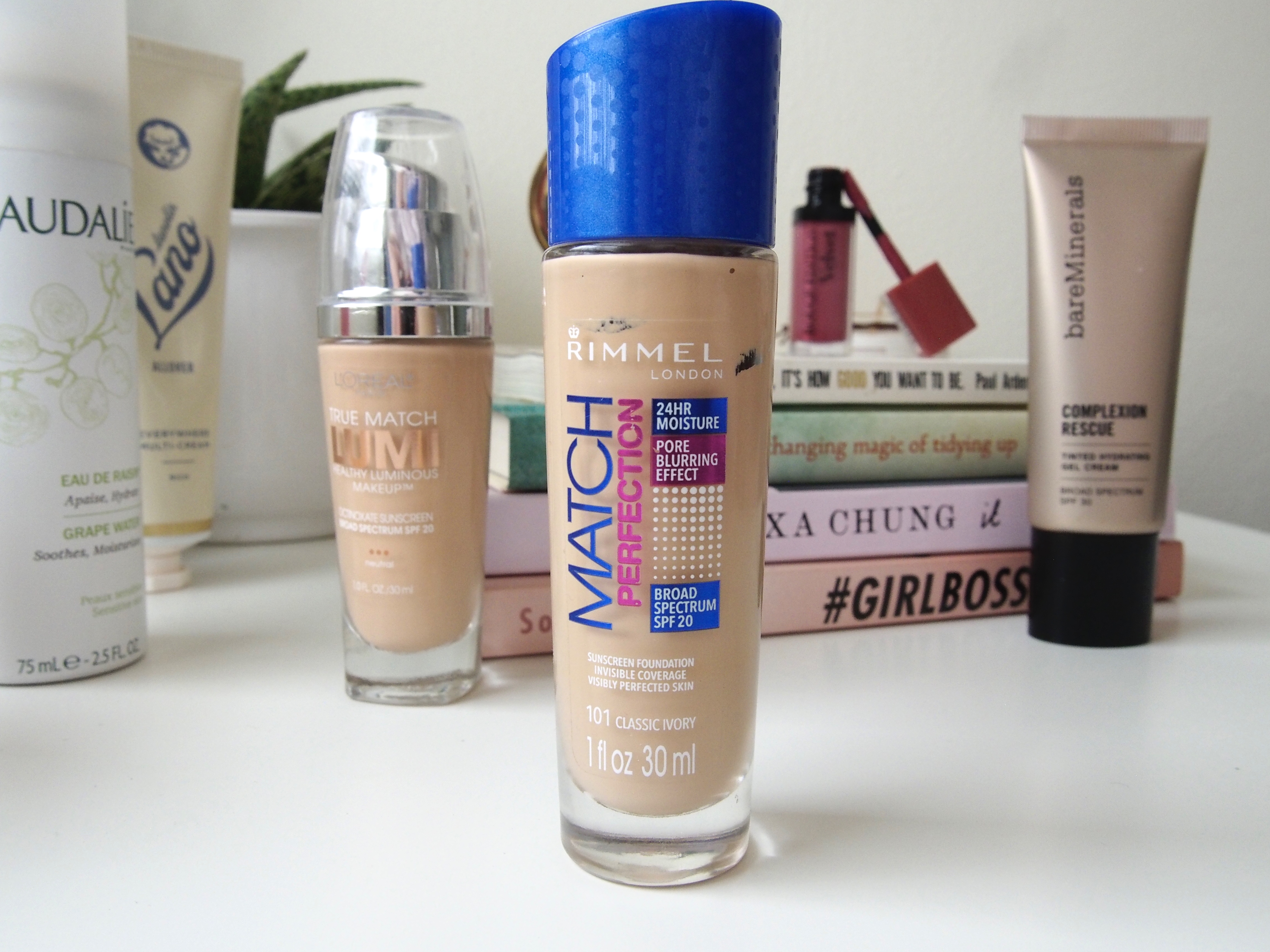 Next is my absolute favorite foundation of all time (at only $5.99) Rimmel Match Perfection is hydrating and blends amazingly over my skin.  I can easily use this only on certain areas and it will be unrecognizable because it looks like skin.  This is also an all-day foundation that looks really good for at least 6 hours with no touch ups.  This offers some protection from the sun even when it's cloudy because of the sneaky SPF 20.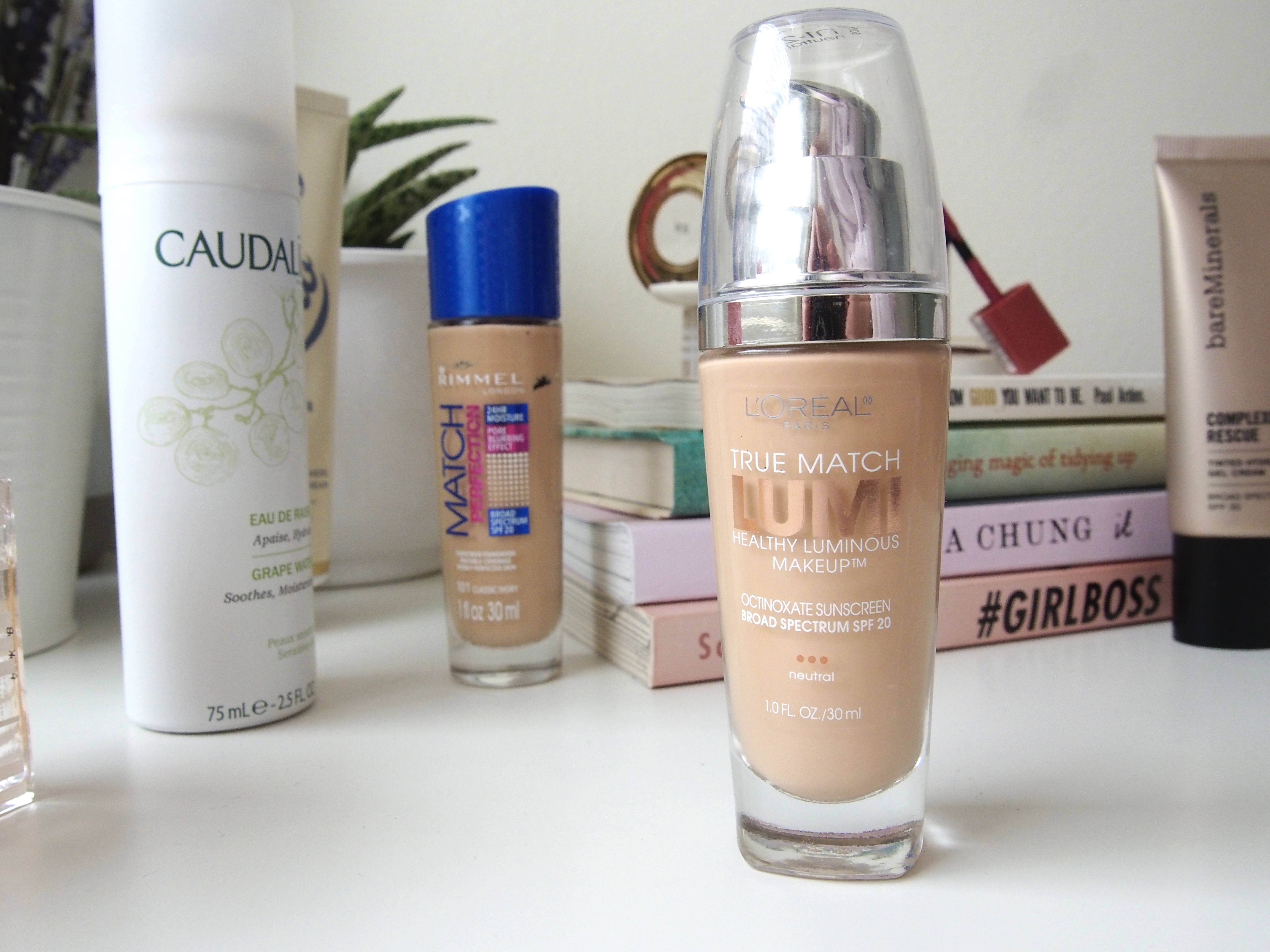 The last of my top summer bases is L'Oreal True Match Lumi, which is super glowy and really melts into my skin.  I have very warm toned skin so I don't generally fit into L'Oreal's extensive shade range.  If you fit in the shade range that's awesome because this liquidy formula blends beautifully over the skin.  SPF 20 protects your skin every day, making it especially perfect for summer and late spring.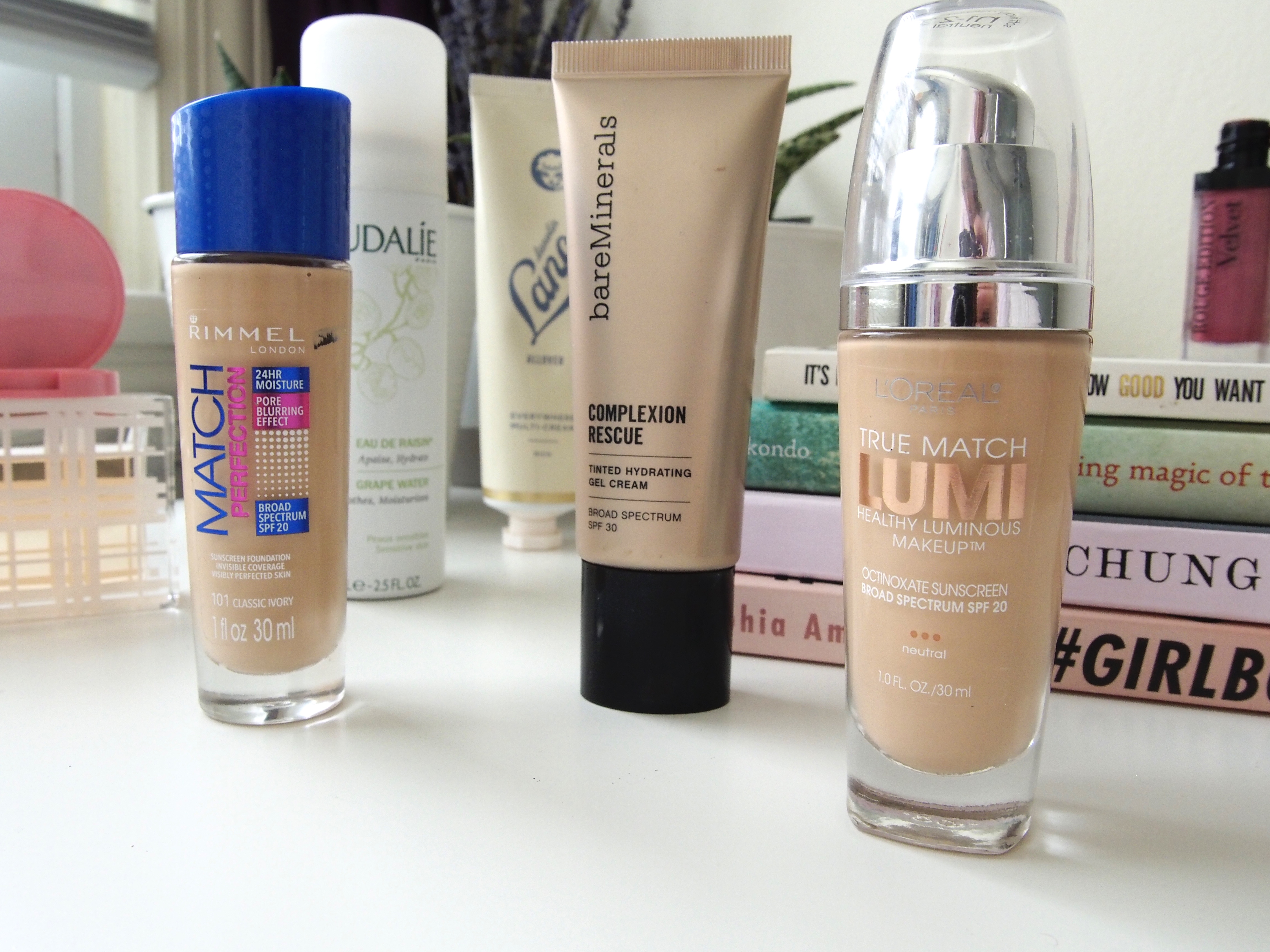 Pinterest | Bloglovin' | Twitter | Tumblr