I plan out some shopping trips extensively, I'm one of those types.  I scour the website for anything that I want to be sure to check out in store. Glossier is one of those shopping trips. Since there is only one store, I had to be sure to make this visit count.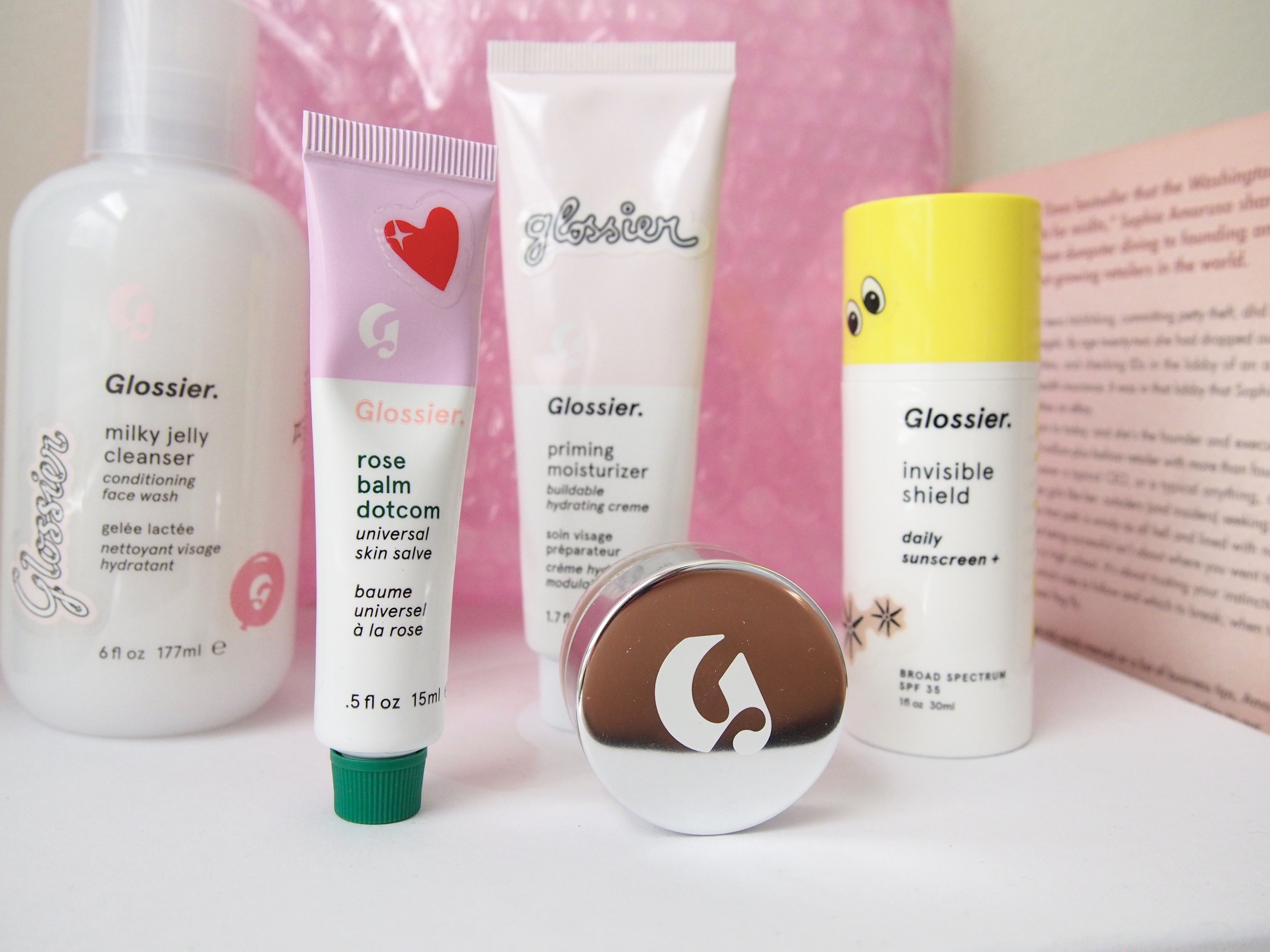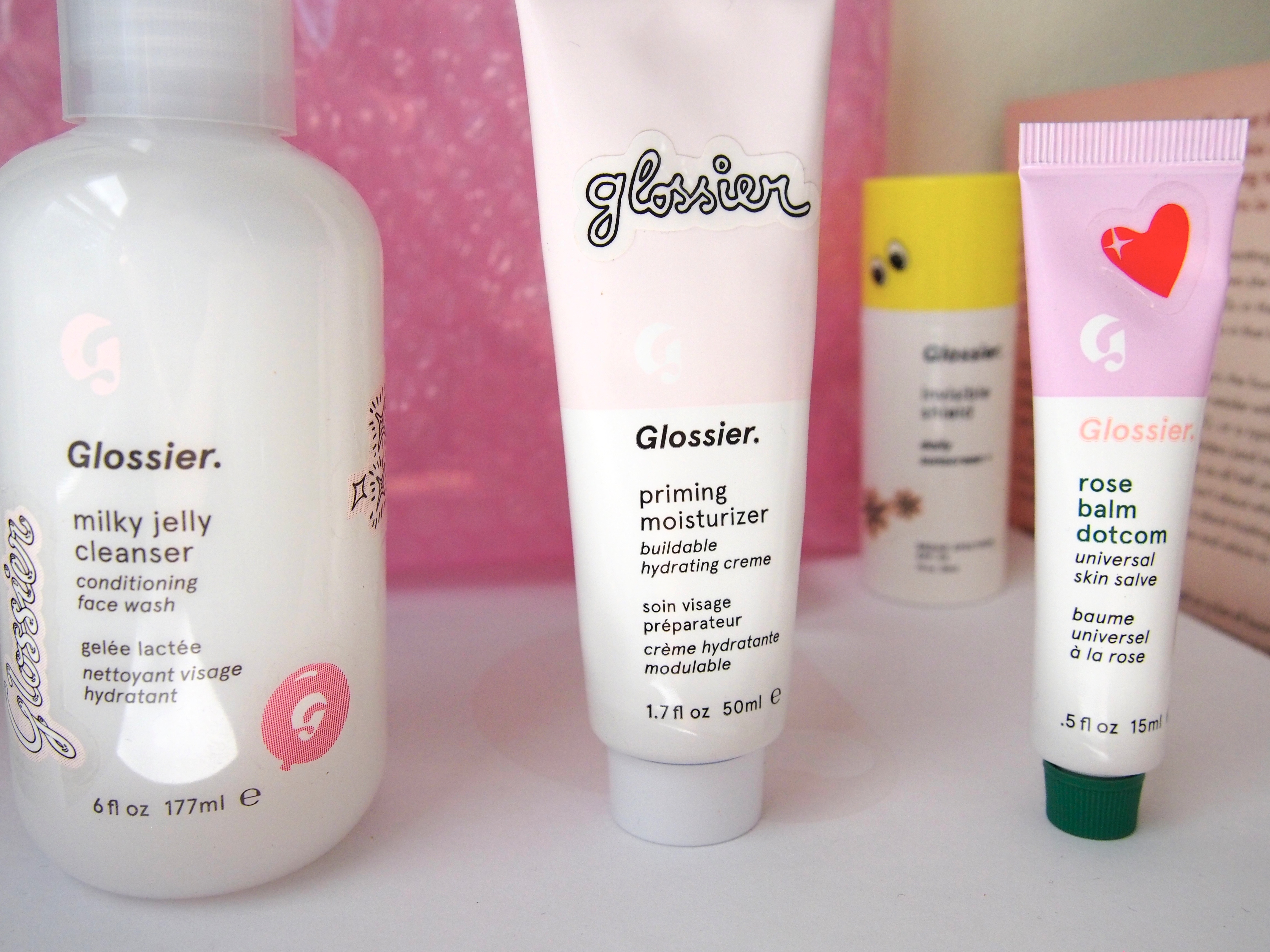 I picked up the Phase 1 Set which contains Glossier's 3 skincare must-haves, the Milky Jelly Cleanser, the Priming Moisturizer, and the Balm Dotcom in any flavor.  The plan was to purchase the cleanser and moisturizer but when I realized that it costed only $2 more for the balm, I had to.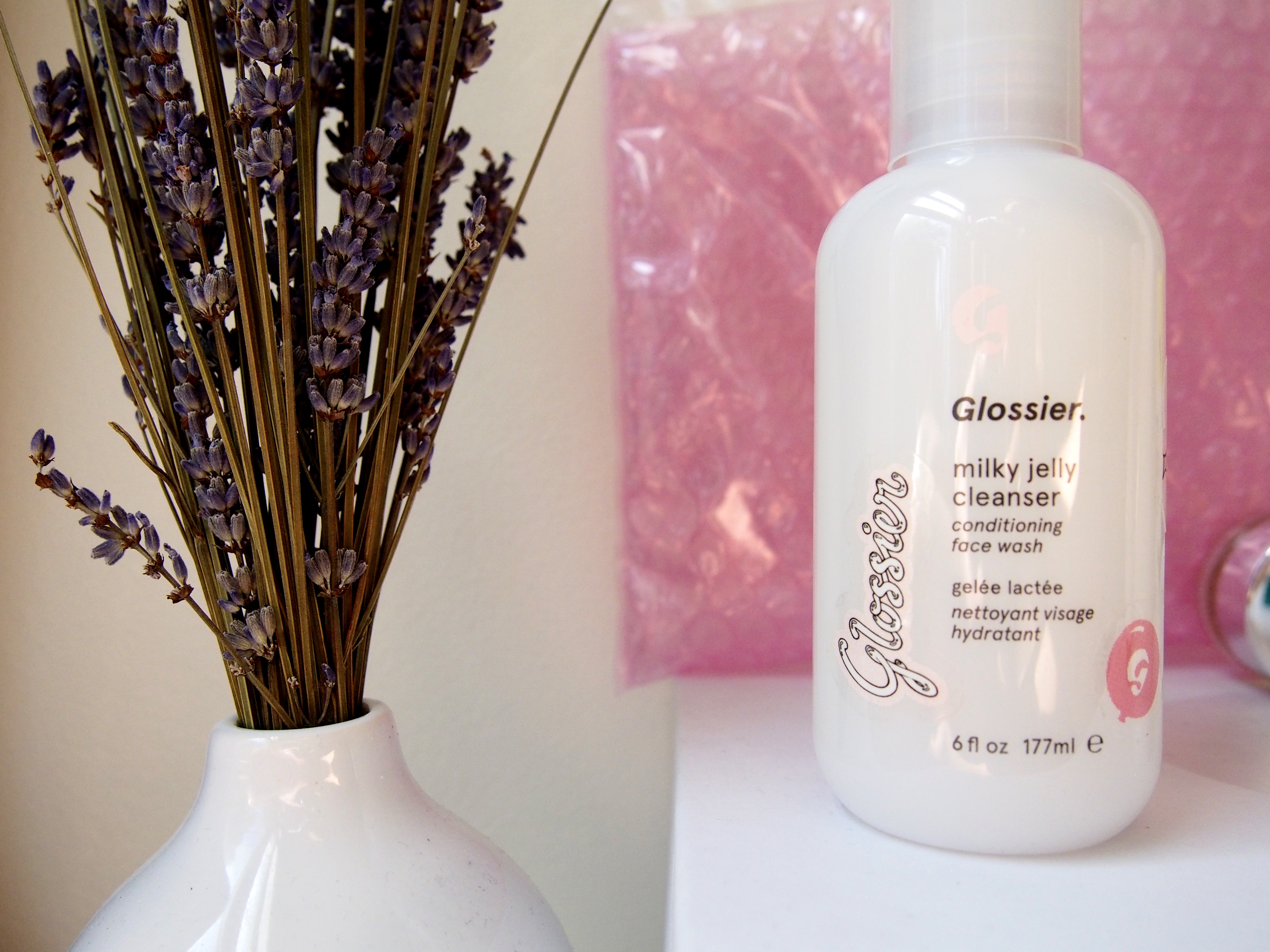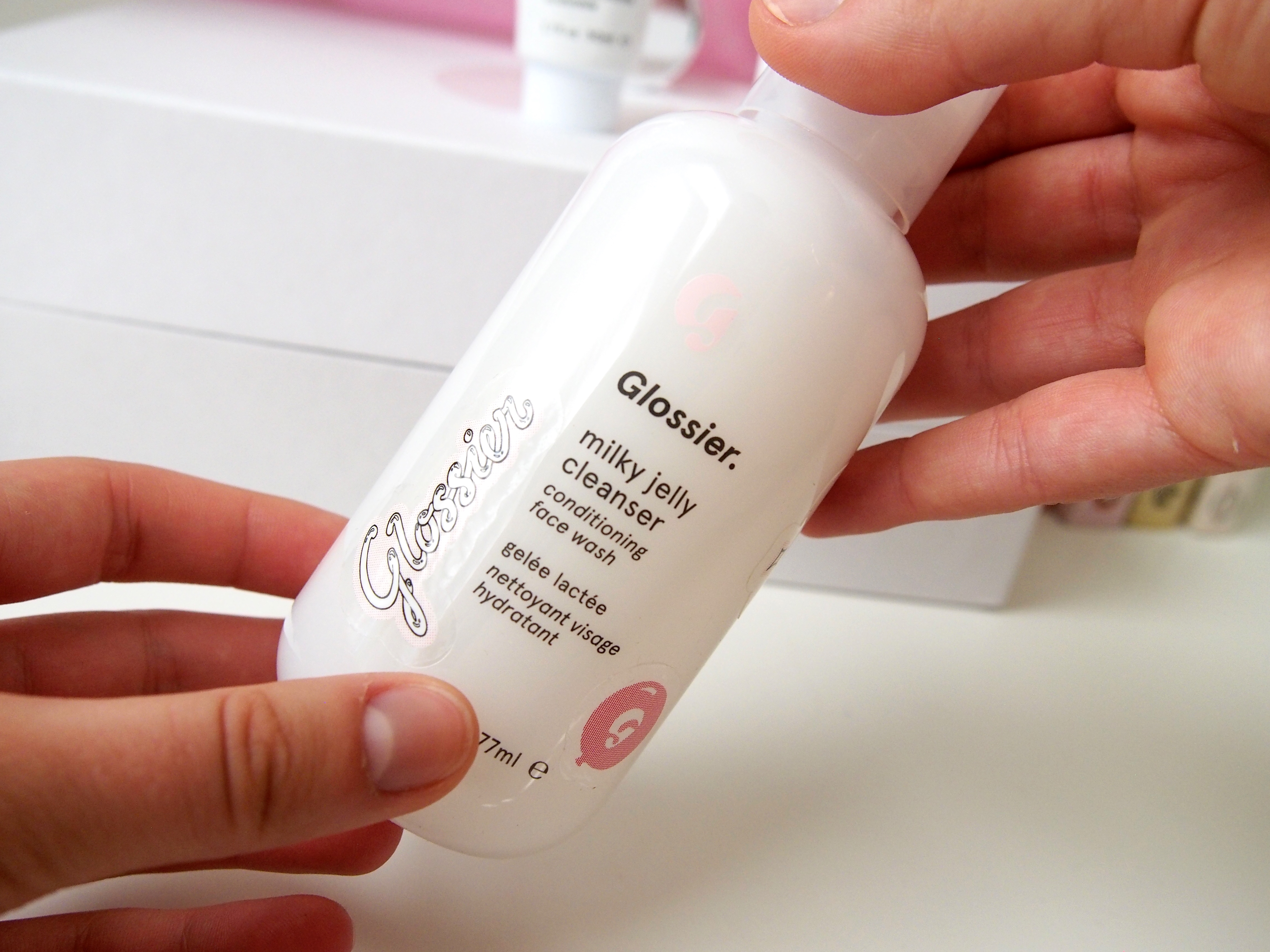 I read a few amazing reviews of the Milky Jelly Cleasner and it seemed like the perfect addition to my skincare routine.  It's very gentle and doesn't foam up so it won't dry out my skin.  It's so thick it feels like nothing I've every used on my skin.  There's a pretty heavy rose scent so if you're sensitive to scents, beware.  I love the scent and really enjoy using this because my skin loves very gentle, basic cleansers.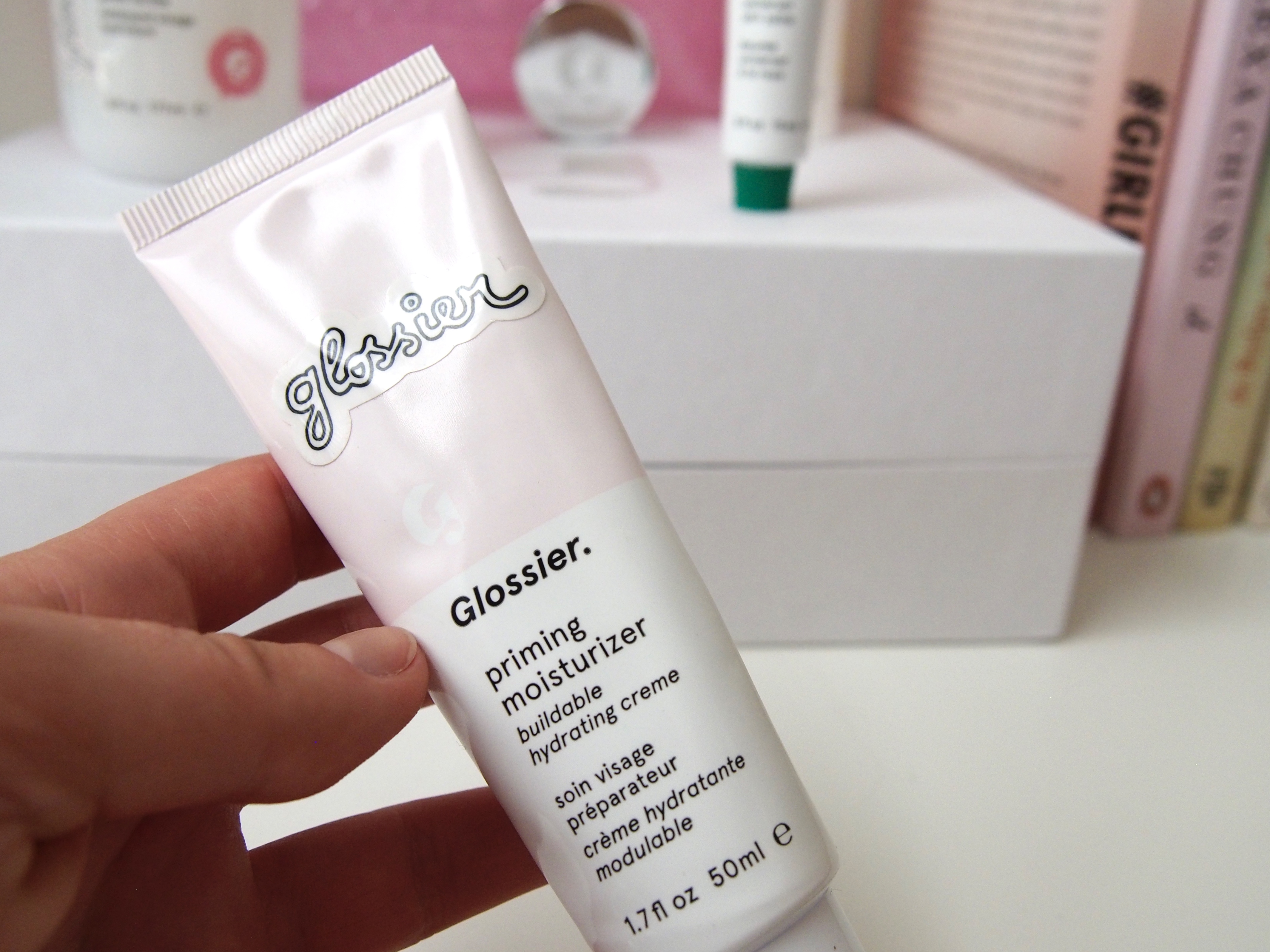 The Priming Moisturizer reminds me of Too Faced's Hangover Primer because it's super hydrating and also primes the skin for makeup.    This is much creamier than Hangover and feels more like a moisturizer with some other benefits.  It has a very light texture but is definitely a face lotion with priming benefits.  The "buildable" idea means that you can put a thin layer on some places but 3 layers on your dry areas and it will never pill up on your skin, making it perfect for applying makeup over.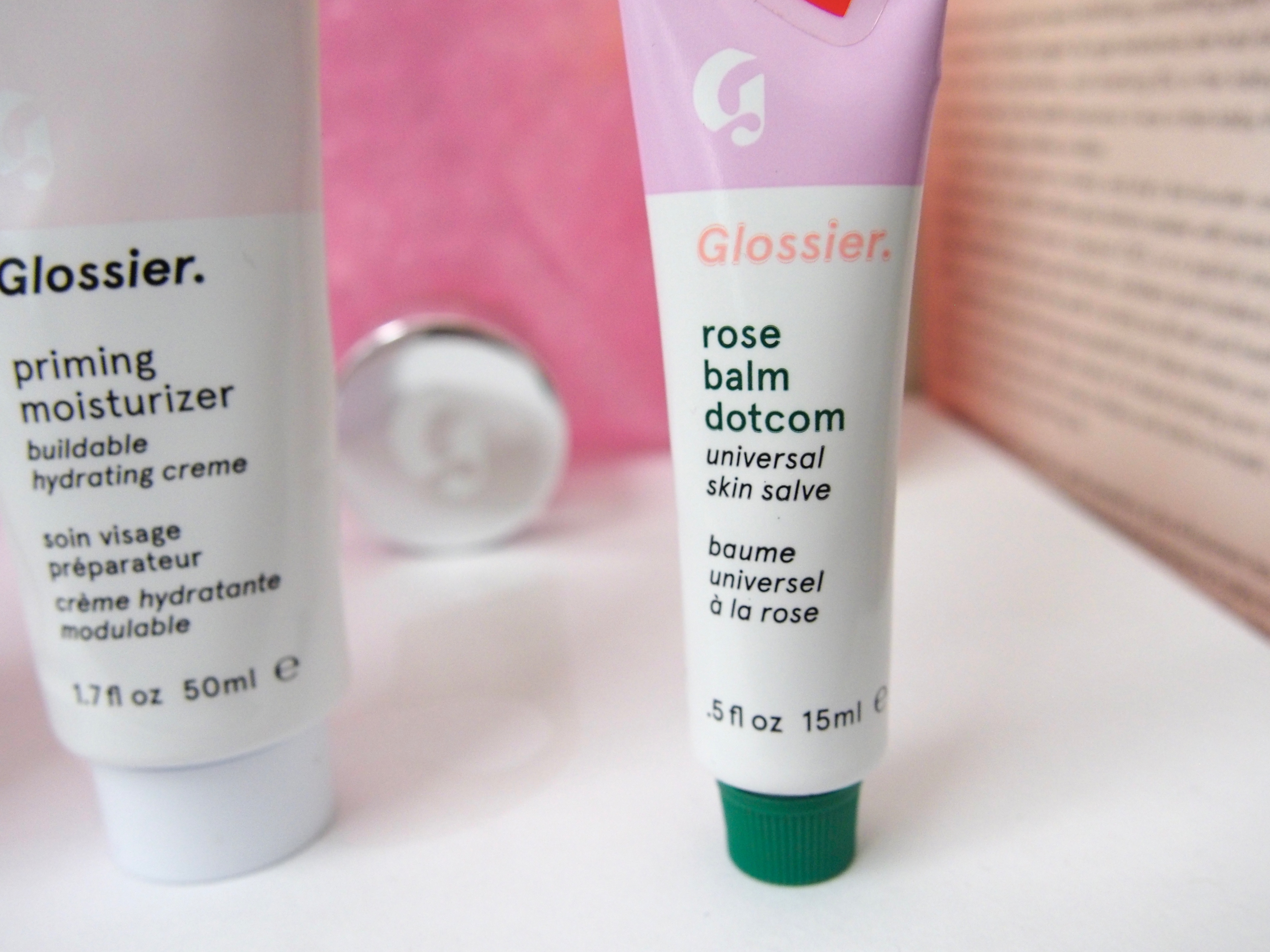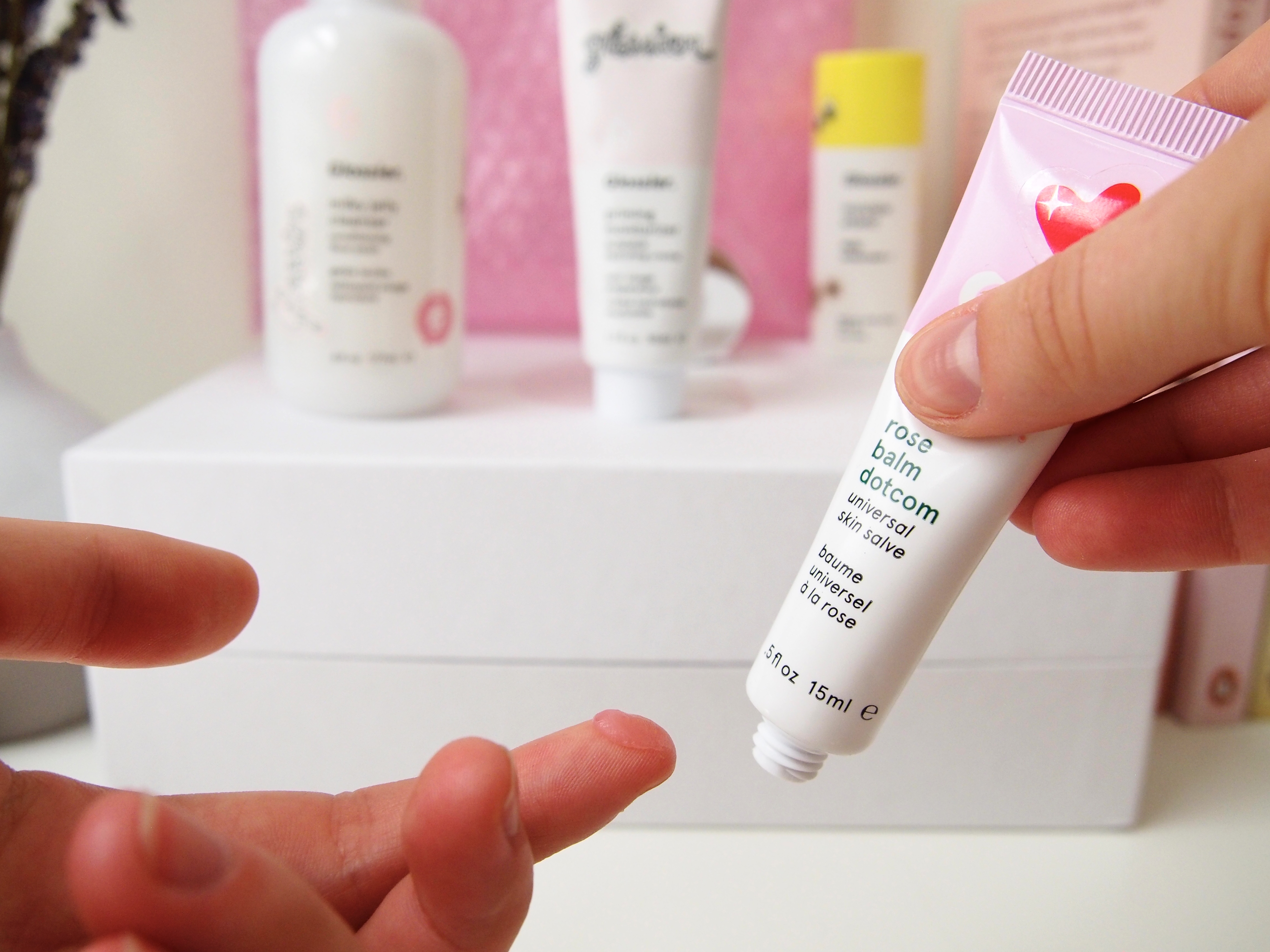 I chose the Rose Balm Dotcom because it has a very subtle neutral pink tint to it and a very subtle rose scent.  The birthday cake one caught my eye but the glitter turned me away from the good-enough-to-eat scent.  I have the original one and use it every single day and night to keep my lips hydrated.  It has a semi-matte finish and is thick but not sticky or heavy; I can barely feel it on my lips.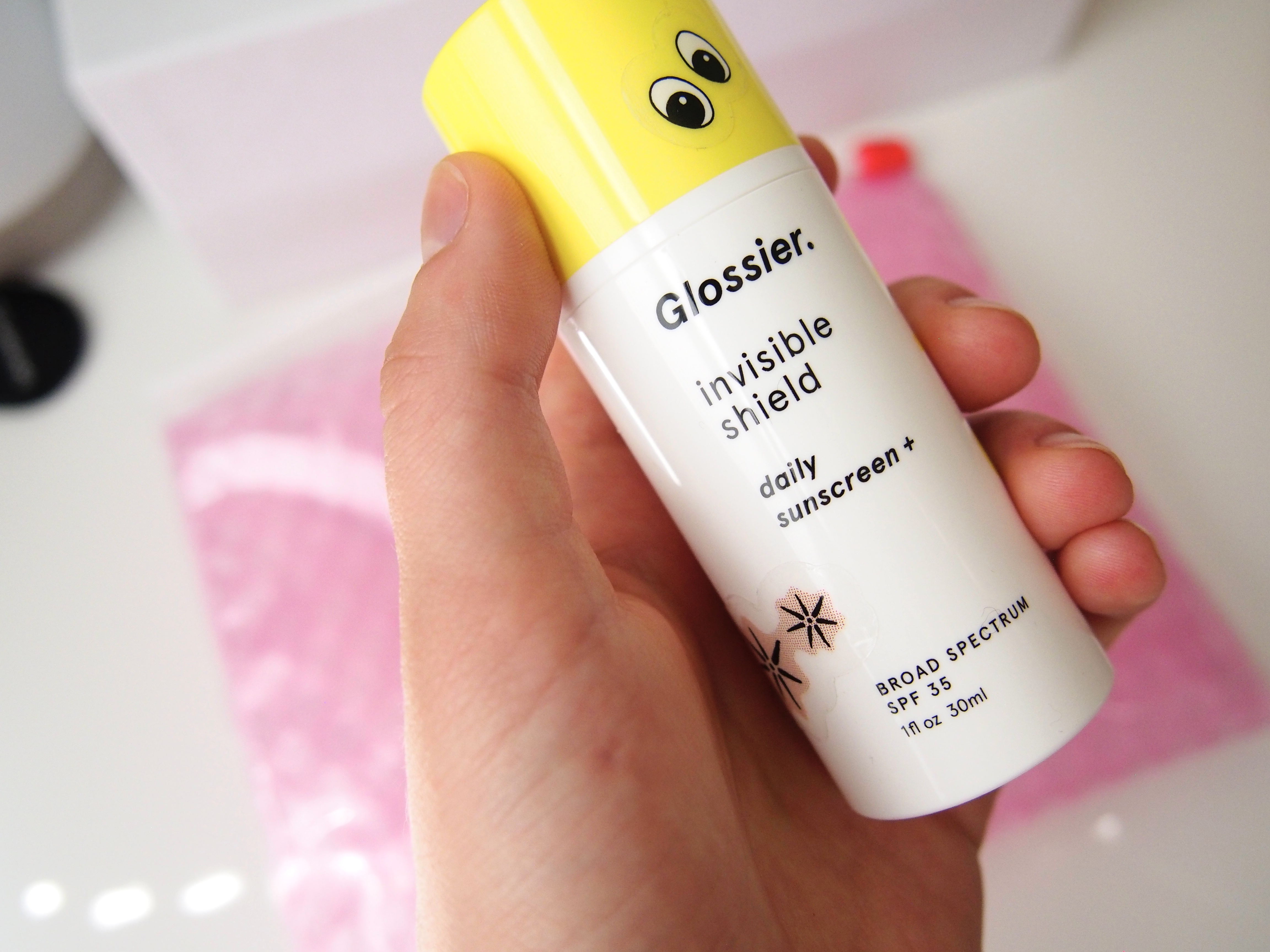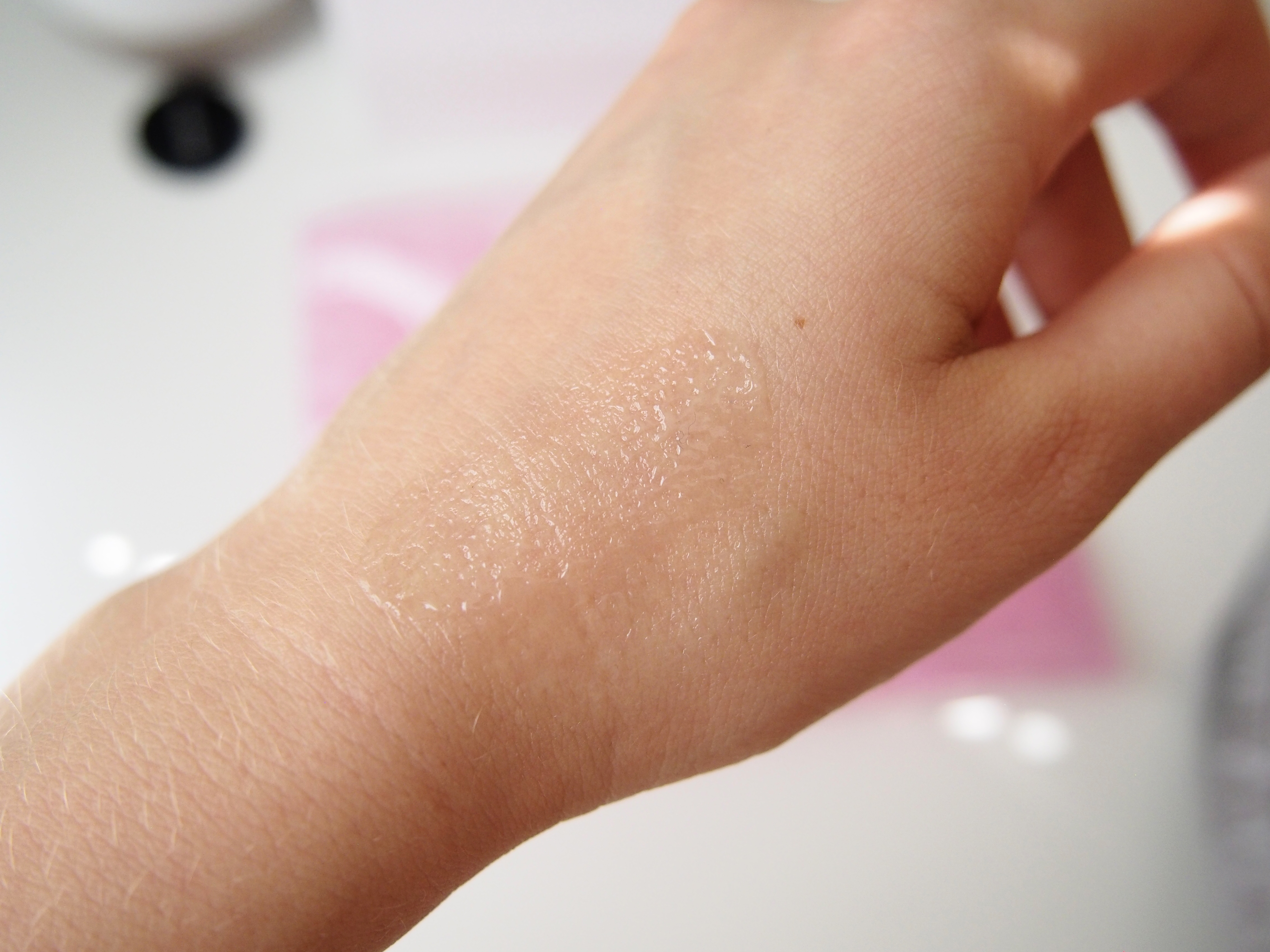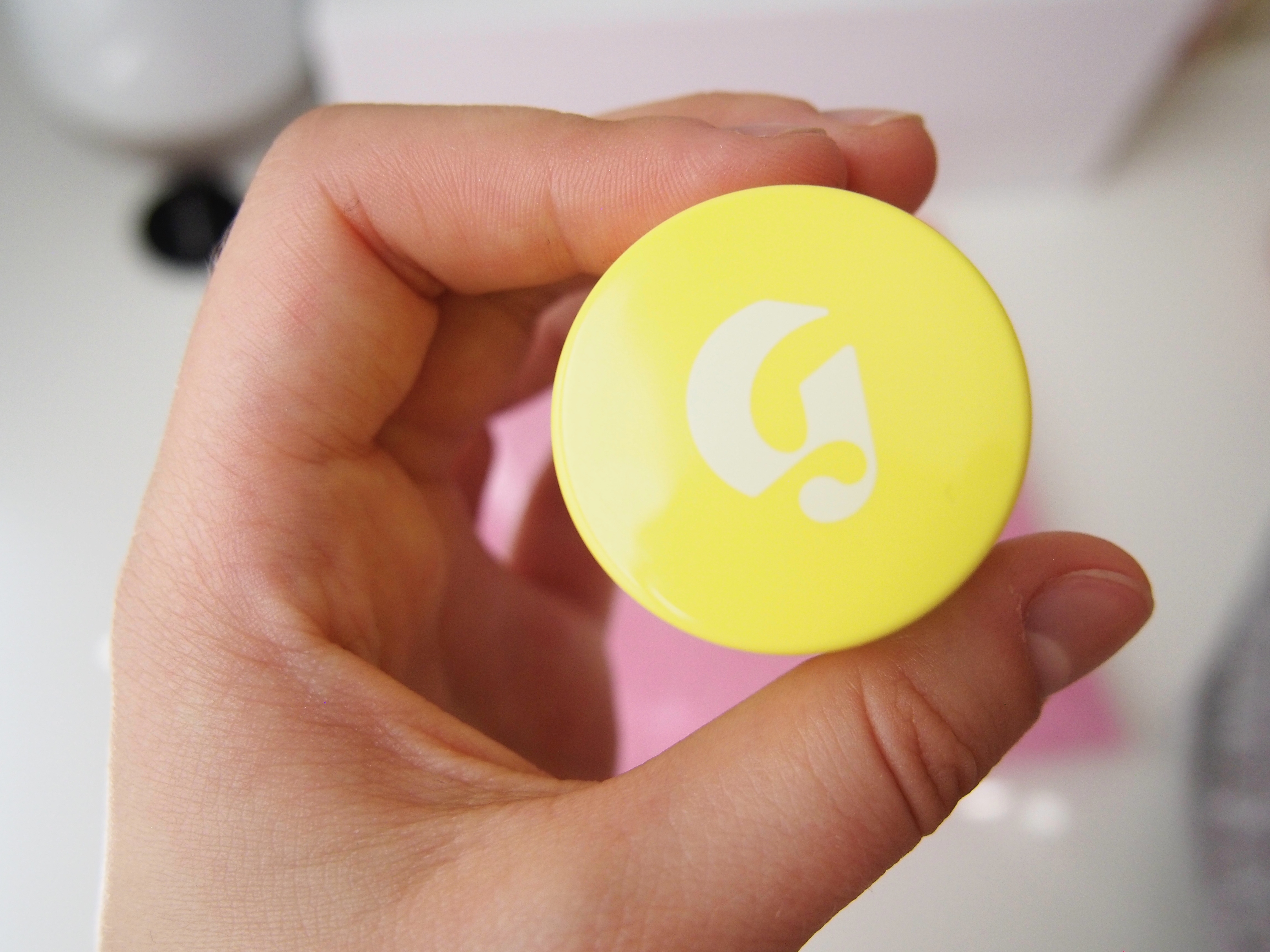 Next, I knew the Invisible Shield SPF 35 is right up my alley since I've been all about sunscreen lately.  Make sure you check it out in my recent post on sunscreen in your beauty routine. I love that this one gives no white cast and it feels so good.  It has such a smooth and silky feel on my skin and hydrating!  This doesn't feel heavy like a lot of other sunscreens and I am looking forward to using this every day.  I love the pump packaging as well, it makes it easy to measure how much you're dispensing.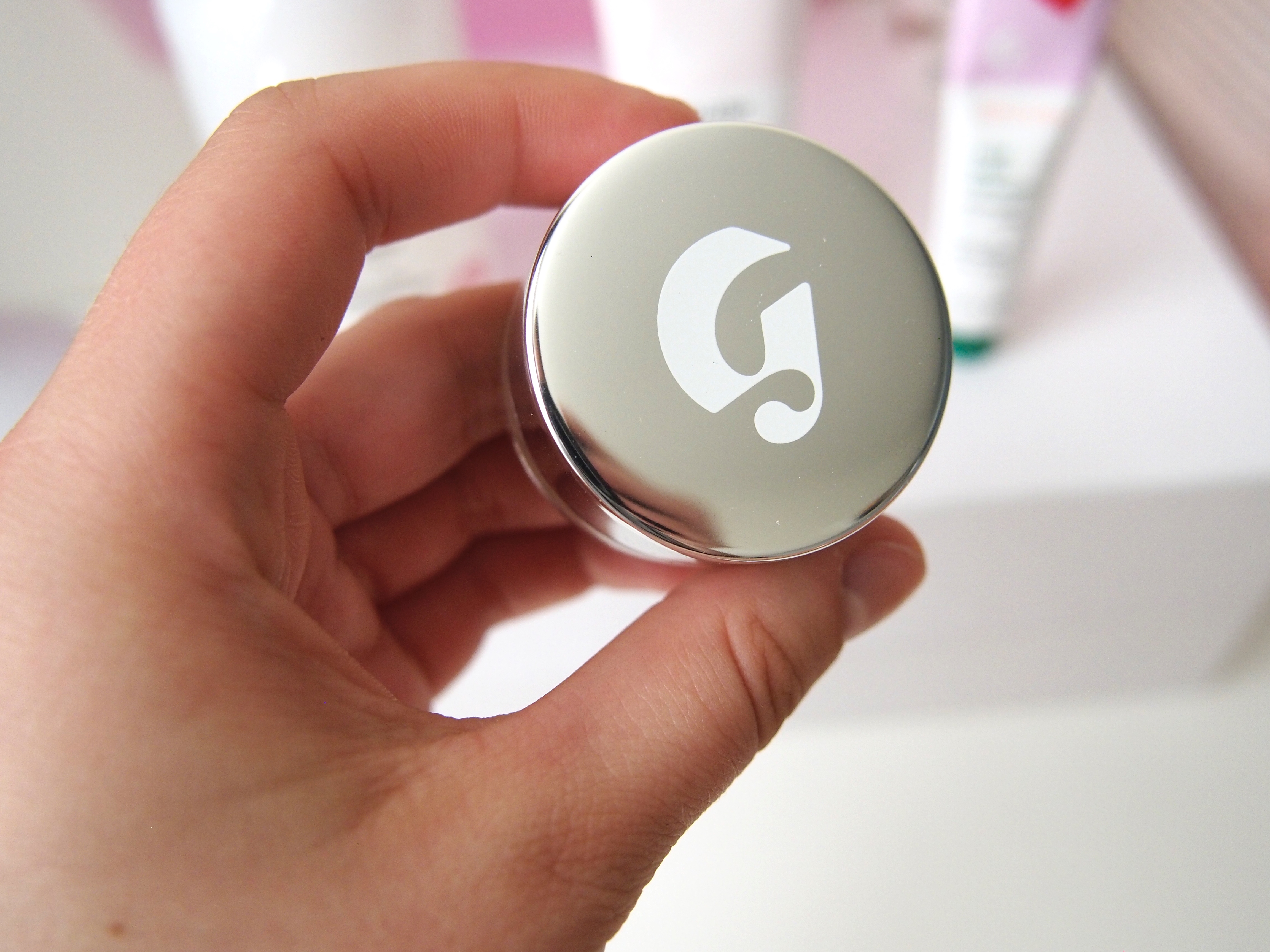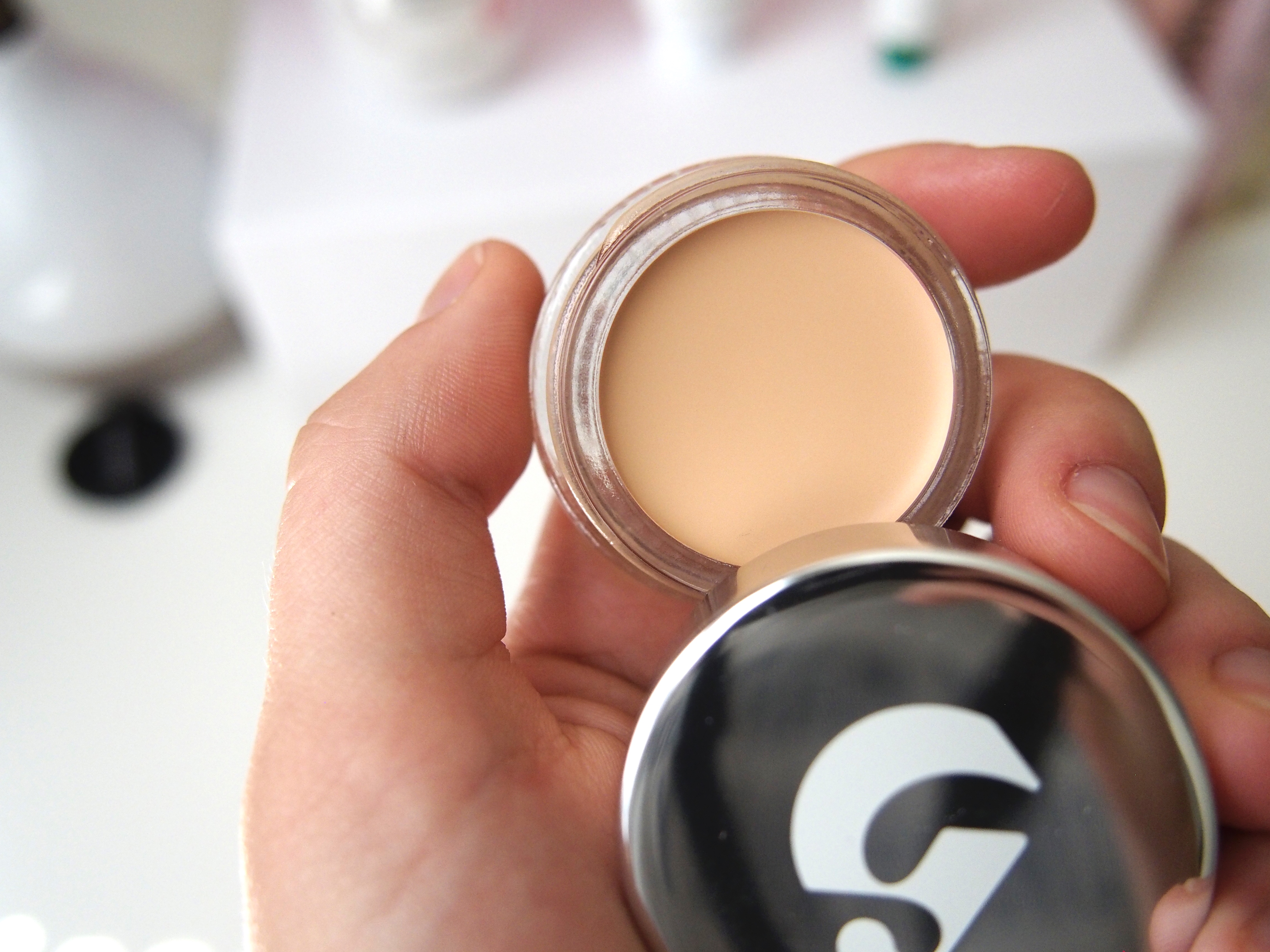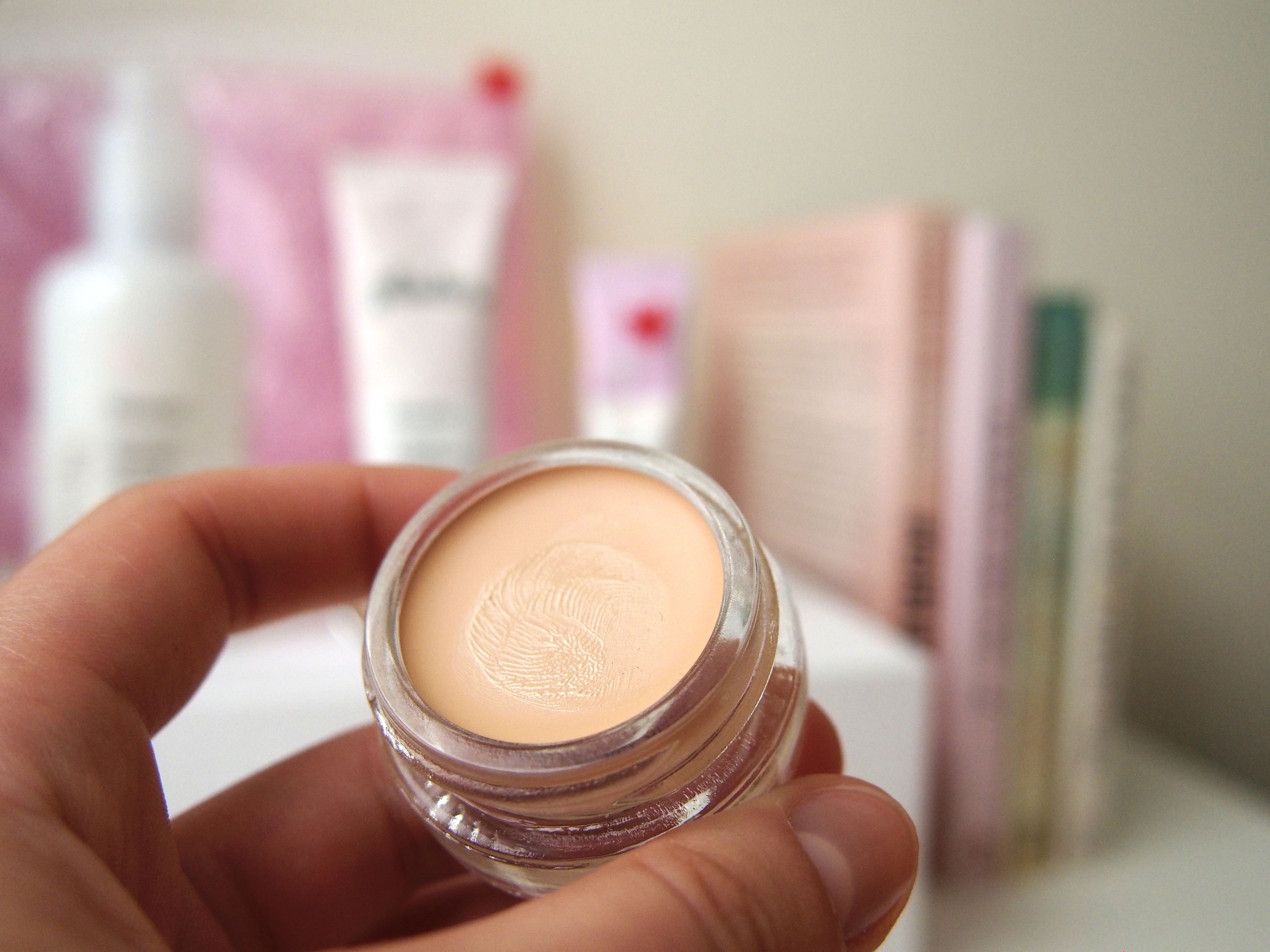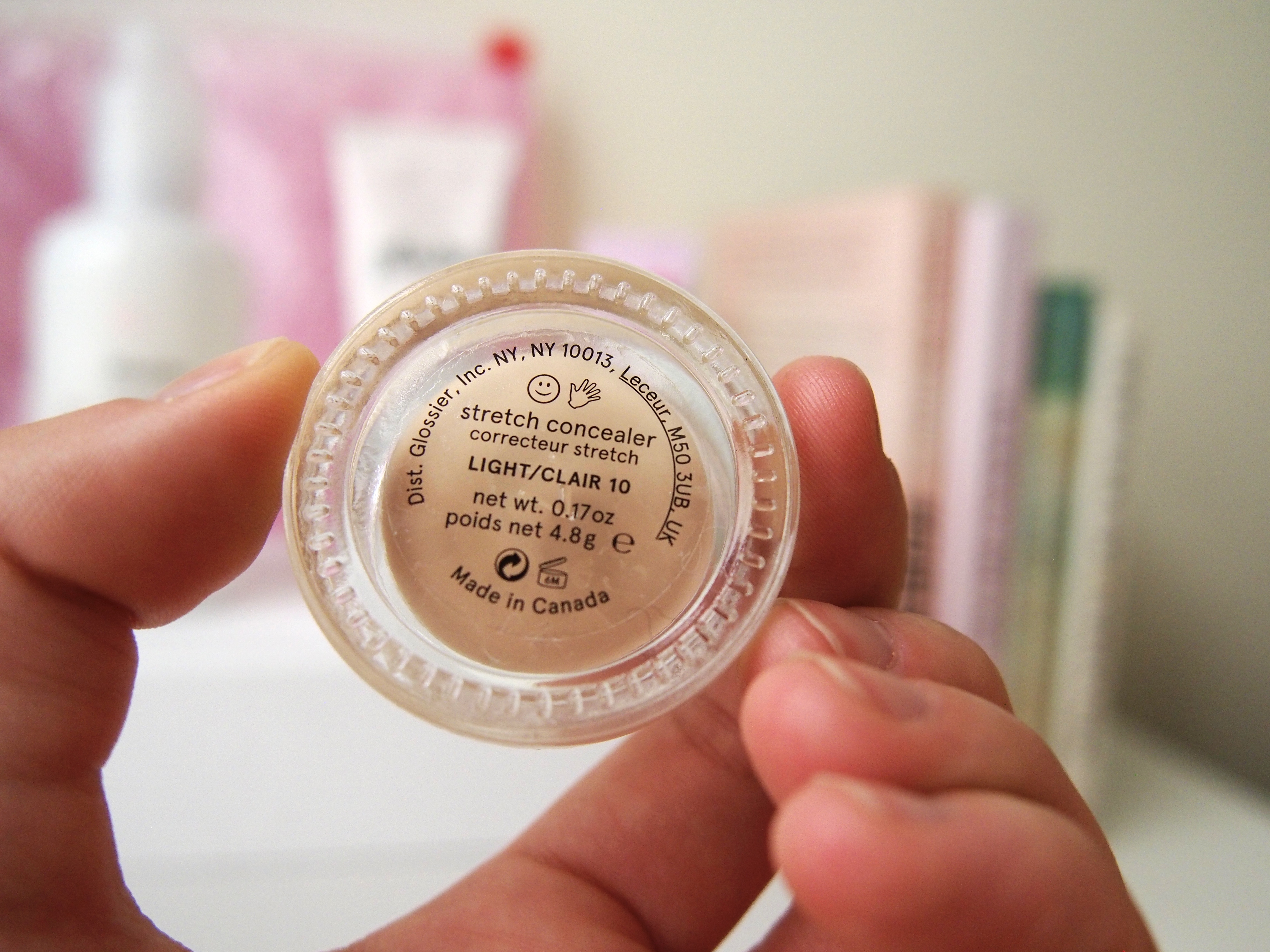 I hear almost every YouTuber I watch absolutely raving about Glossier's Stretch Concealer and I had to pick it up once I realized how insanely hydrating and blendable it is.  My under eyes are very dry and this will be perfect for covering darkness with hydration.  My favorite way to apply it is with a beauty sponge to make sure there isn't any collecting in creases and blends it out like a dream.  This has more of a glossy finish than I'm used to but I'm feelin' it.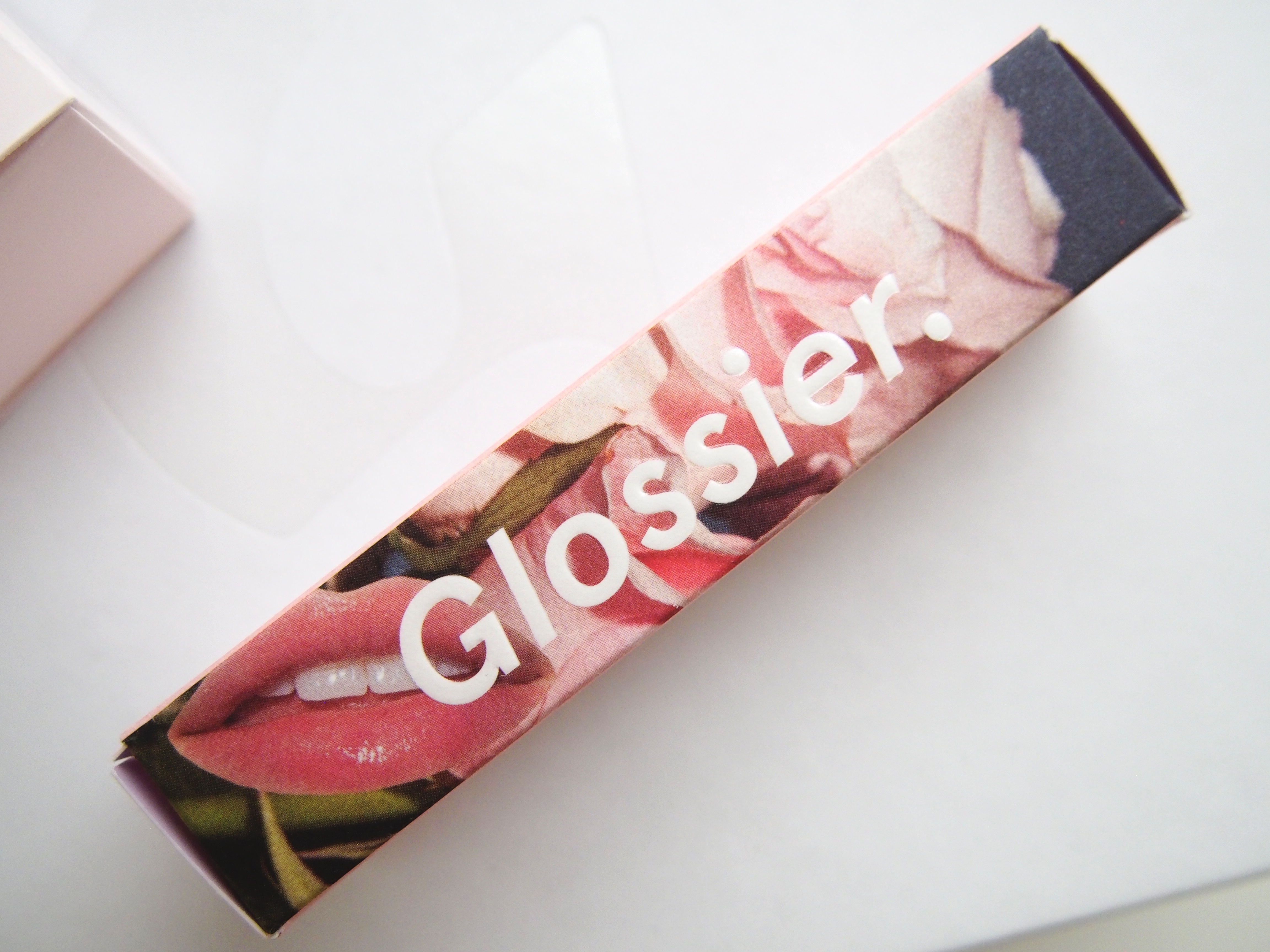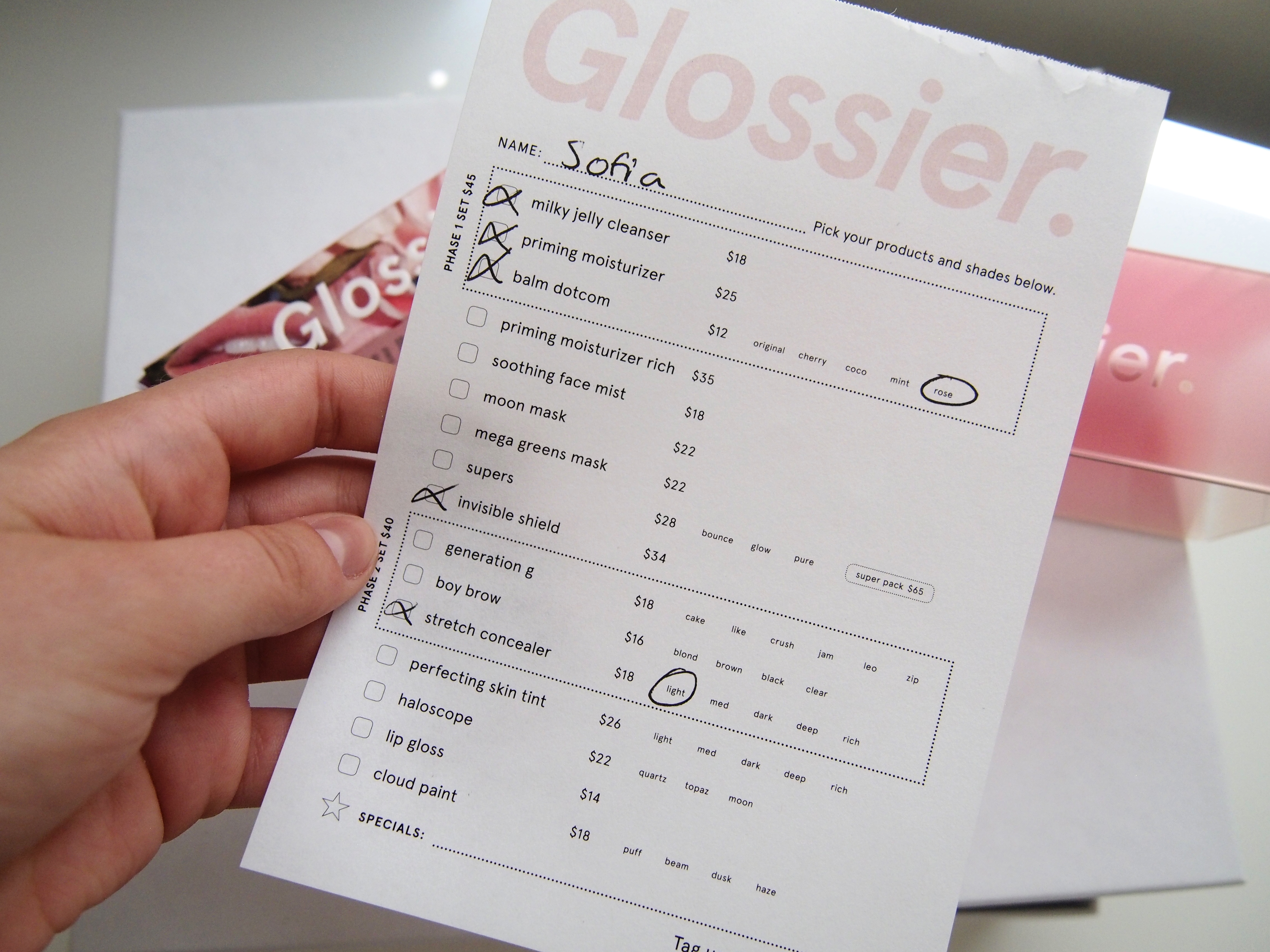 The Glossier Showroom is beautiful. When I walked in, a gorgeous display of some products, flowers, and refreshing white walls greeted me.  There are stands holding each product with enough testers to go around and mirrors all over to try everything.  There's also a sink to wash off swatches and test out the cleanser and each of the Supers and masks.  The employees never bugged me and helped me fill out an order form when I was ready.  From there they filled and packaged my order for me along with plenty of stickers.  Phrases like "Just Dew It" were written on the walls and a mirror set up for a mirror selfie reading "You Look Good" was outside the elevator.  If you're in NYC, stop by.  You won't regret it.