It's been a hot minute since I've done a favorites post on my blog.  I like my routines and don't switch it up often enough to have a new set of favorites every month.  But, it's been long enough that I have of new stuff to write about that I've been loving lately.  Most of these are makeup, but there's body care, hair care, and skin care too.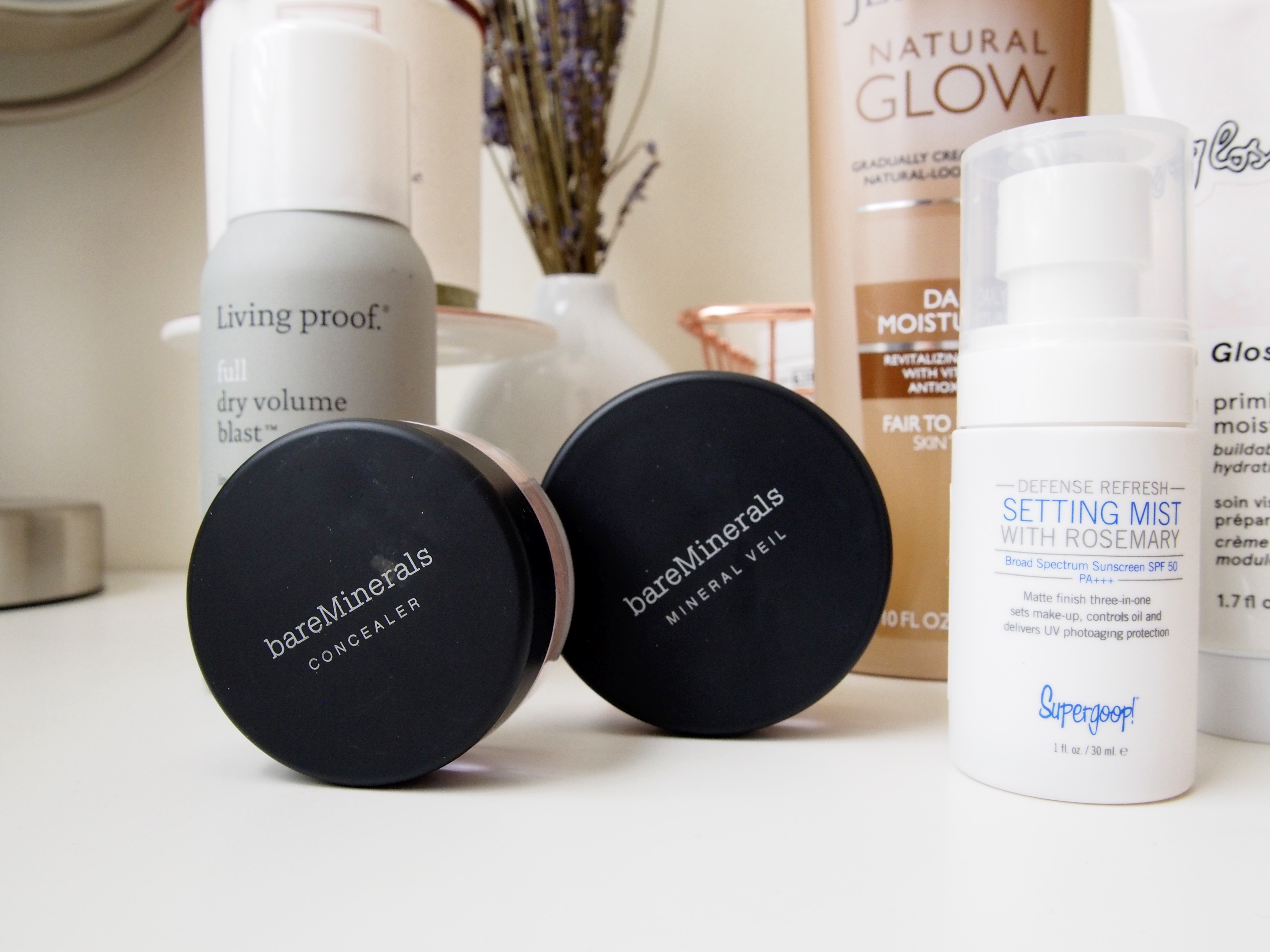 After not having my favorite concealer for over a year, I finally repurchased BareMinerals SPF 20 Concealer.  If there's ever a blemish I can't manage to cover (you know the ones), I pop this over and magic happens.  Same goes for under eye circles, making this one of my favorite things for days when I don't want to wear lots of makeup.  I throw this under my eyes and on any blemishes then finish with a setting spray to amp up the glow factor and my skin looks great.
My dehydrated skin gets super oily, especially in the heat so I look for a very lightweight translucent powder to set my makeup.  BareMinerals Mineral Veil is my favorite because it's so finely milled and always works well with any makeup under it.  I usually set down my forehead, jaw line, nose, and undereyes and leave my cheeks pretty dewy.  This one keeps oil at bay without being drying or too matte, letting some natural oils shine through.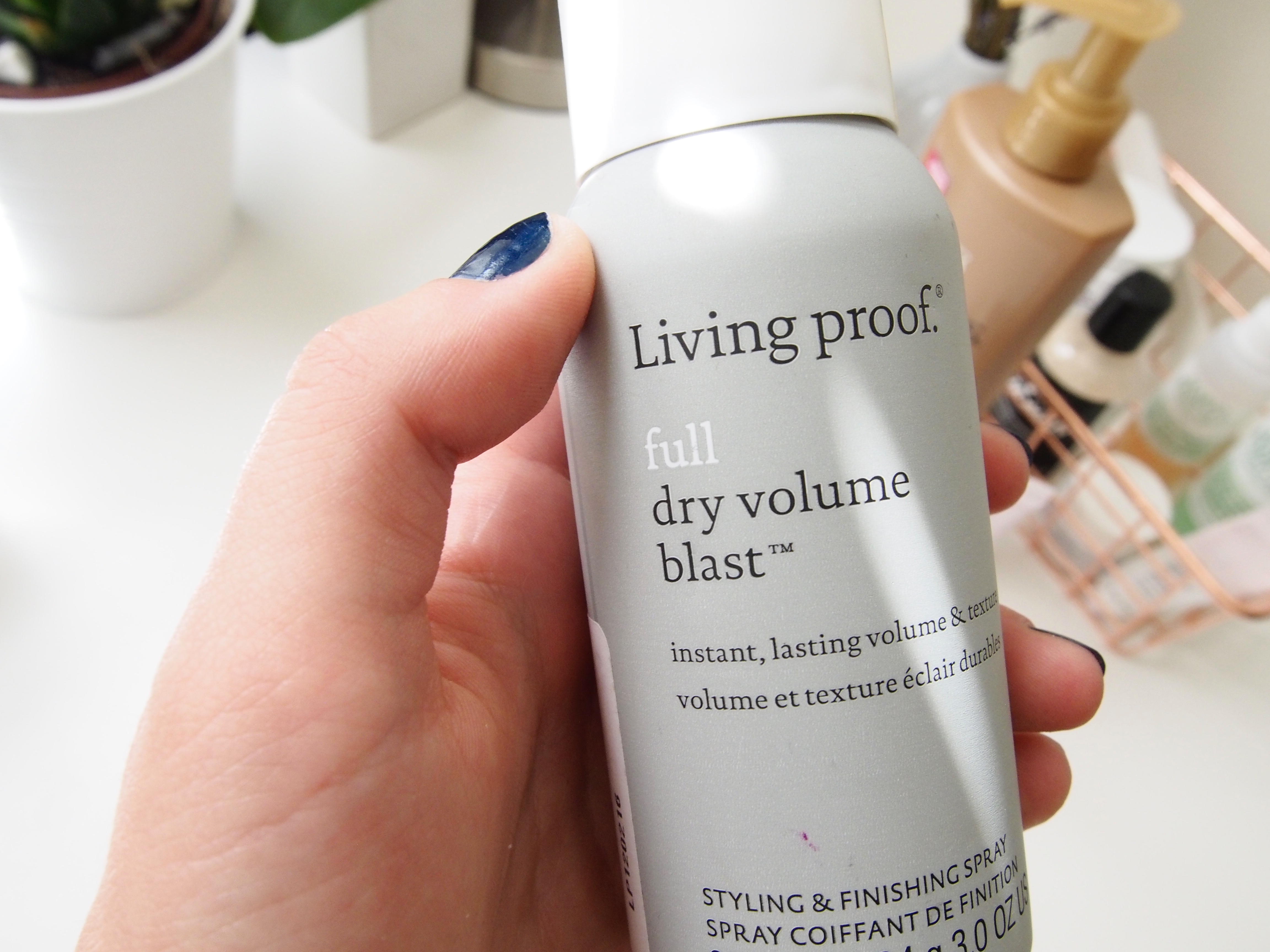 I love having less weight on my shoulders (literally) with my hair 7 inches shorter.  My hair is just below my collarbone and it has some waves/curls.  It gets a bit wild with waves going all different ways and some pieces more straight than others, so sometimes I like to straighten it.  When I straighten my hair I don't have to wash it as often, MAJOR bonus.  My hair straightened is a breeze to style, I spray my roots with Living Proof Full Dry Volume Blast for a dose of volume that doesn't feel like I have product in my hair.  This is the most lightweight volume spray out there; it doesn't feel wet or sticky at all.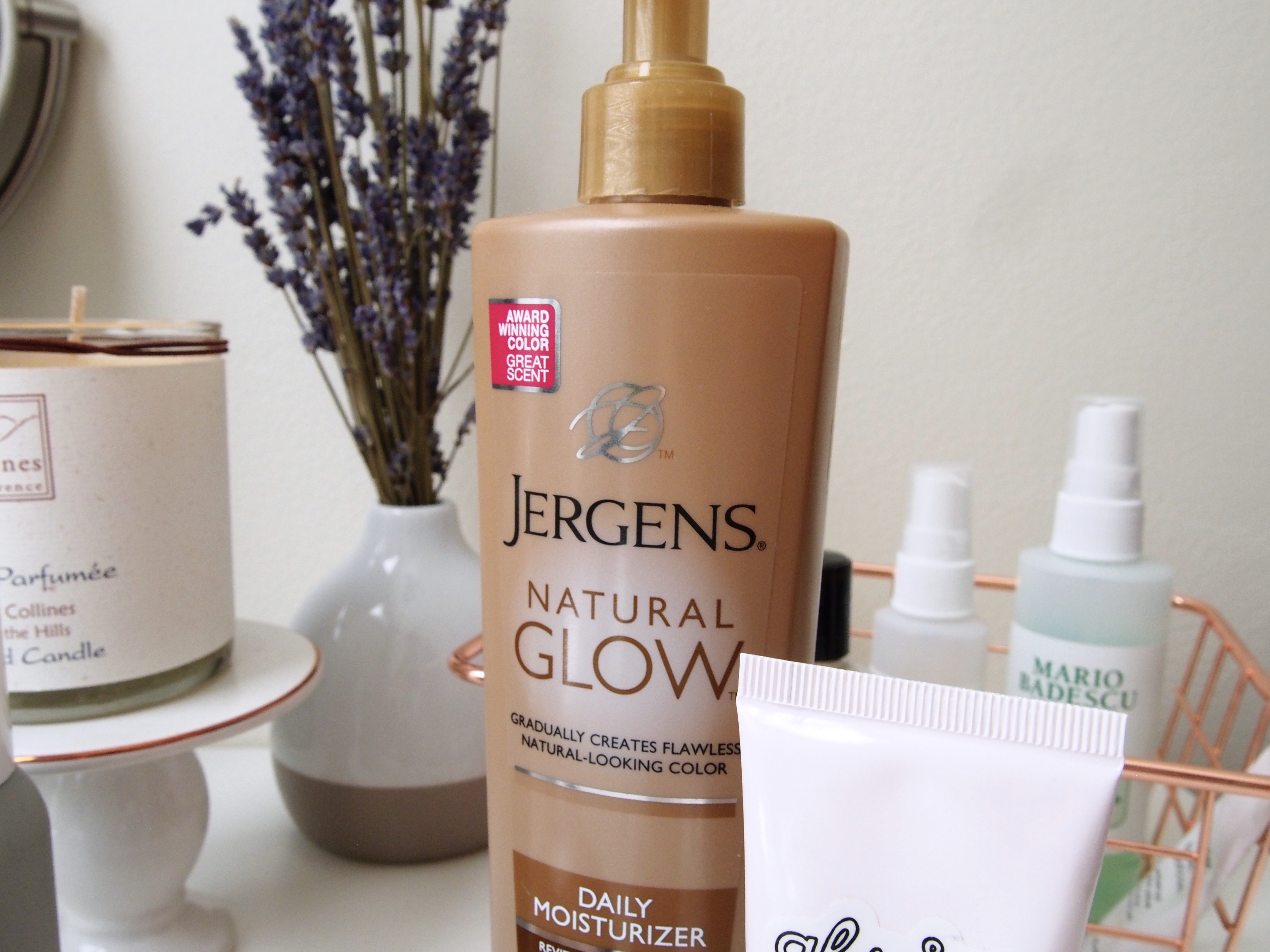 This summer I decided I wanted to fake that healthy glow that is the Summer Tan.  I'm ultra-protective of my skin (see my post on tons of ways to include SPF in your beauty routines), so I was against laying out all summer to get some color.  I turned to Jergens Healthy Glow Gradual Tan Daily Moisturizer because it's super buildable and easy to use (without turning out like a zebra with streaks everywhere).  I appreciate that there is a Light/Medium and a Medium/Deep shade because one shade fits all doesn't work.  This doesn't have any gross fake tan scent and there are no orange undertones to expose your tanning habits.  This looks incredibly natural and I will never use anything else.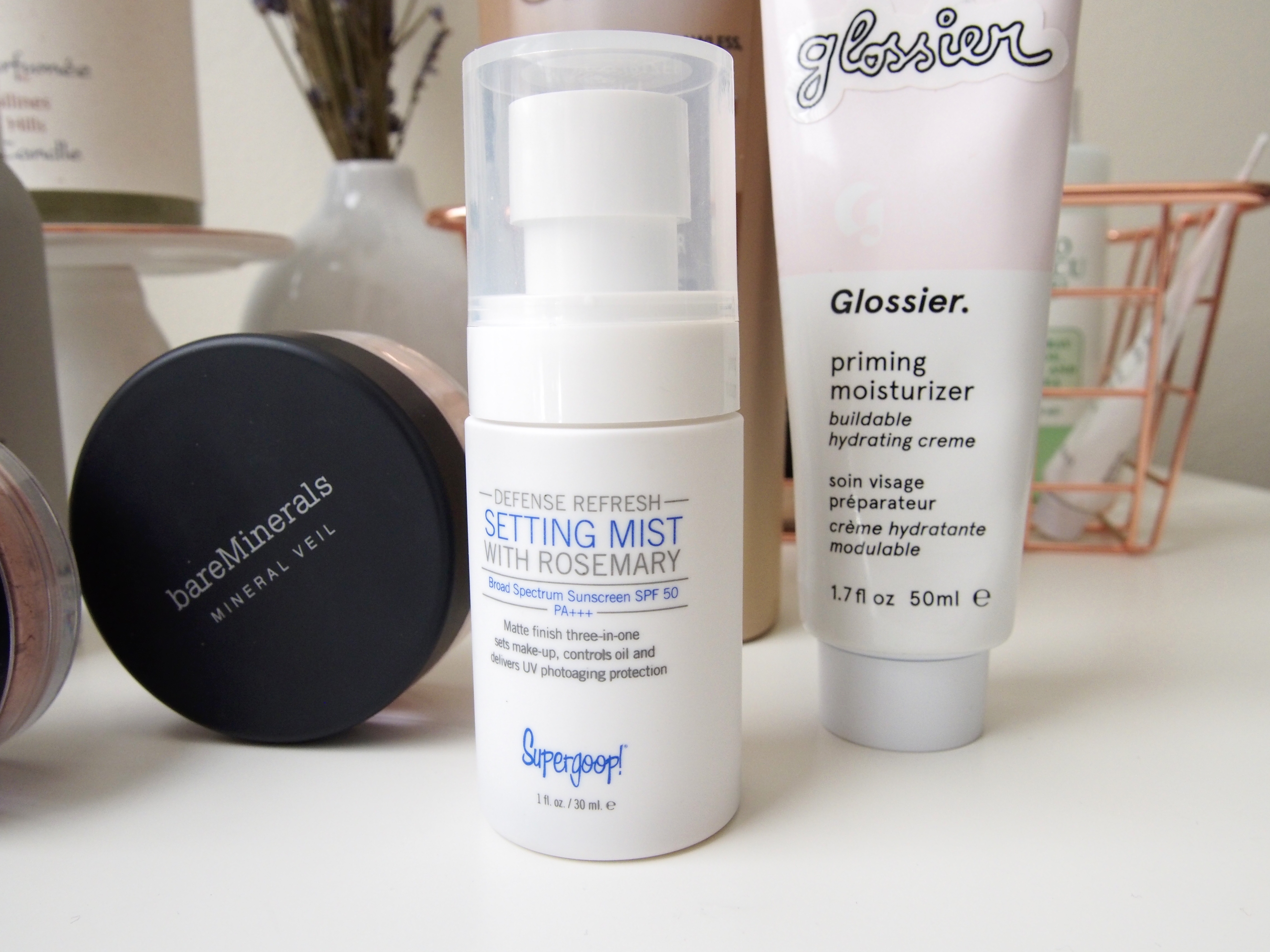 In summer I always make sure my skin is extra protected from the sun and this Supergoop! Defense Refresh Setting Mist SPF 50 has been awesome.  Surprisingly, this set my makeup and kept oil away so well on top of never getting a sunburn.  The superfine mist and awesome scent add to the experience. Again, check out that post on SPF in your beauty routine.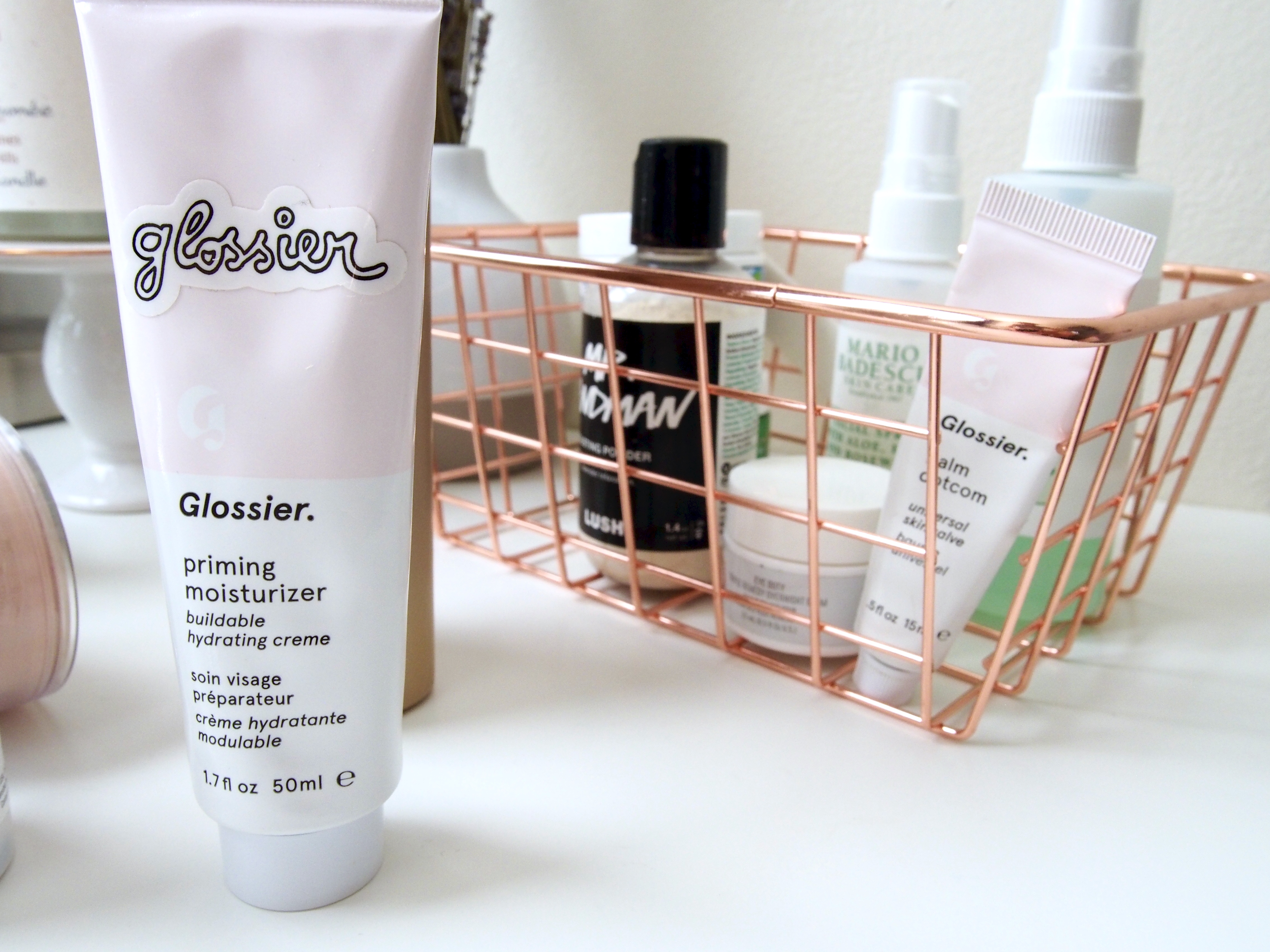 The Glossier Priming Moisturizer has been my go-to for a light buttery hydrating moisturizer.  Most moisturizers pill up on my skin but this won't pill no matter how many layers I put on.  This also sets down to a texture that's not too slippery so my makeup won't just slide off.  I also love that this is fragrance free and never irritates my sensitive skin, Glossier knows what's up.  Check out my whole Glossier Haul from the NYC Showroom here!