We all know to wear sunscreen and there are tons of ways beyond putting on a sunscreen that sometimes feels heavy and greasy on your skin.  I started getting much more "into" sun care recently and I have been looking for more ways to protect my skin from the sun's harmful rays.  Recently I have stocked up on so many forms of SPF, it's getting out of hand.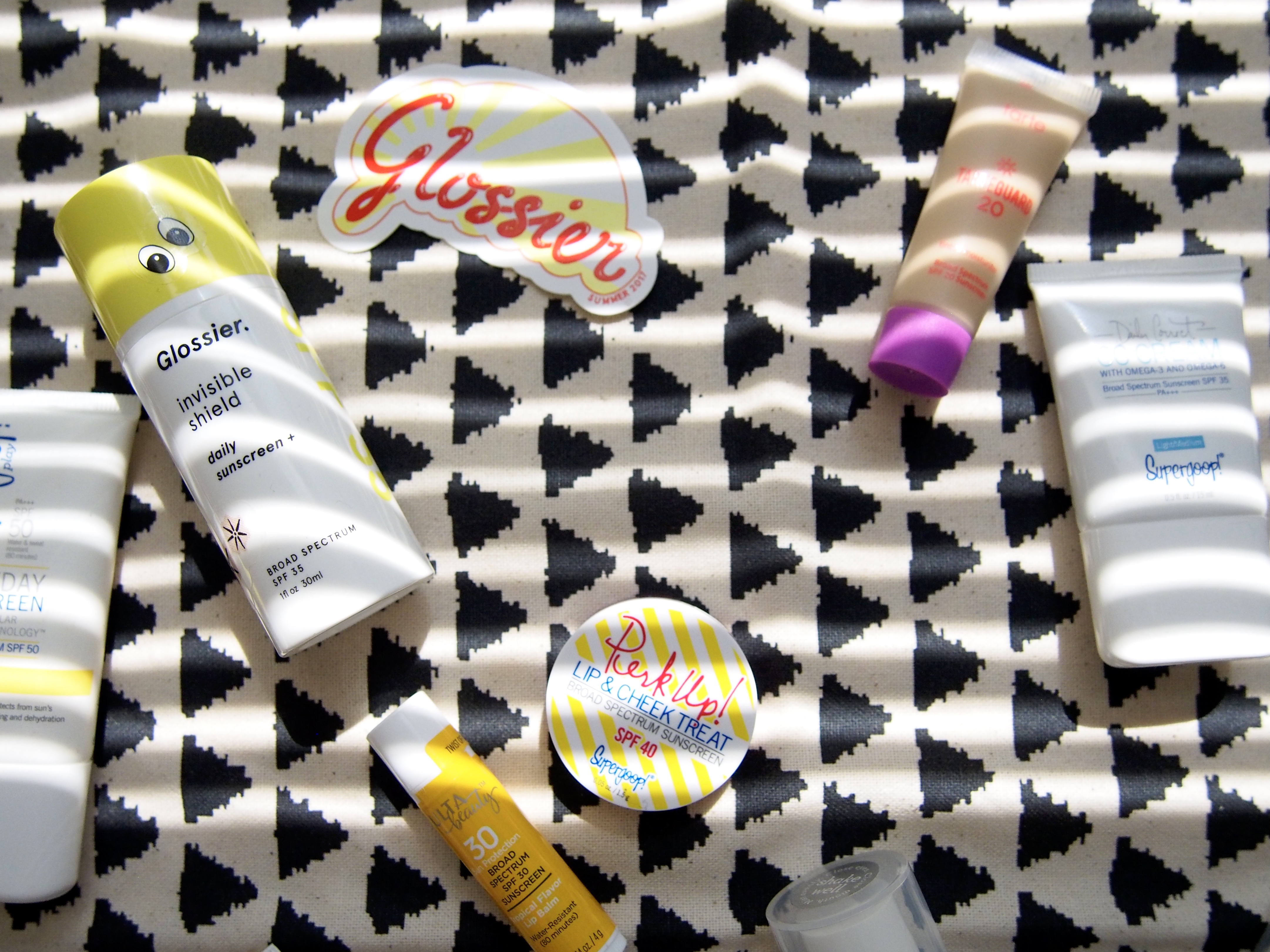 SPF In Skincare
Including my sun care as a part of my skincare routine in the morning has made it a habit.  I forgot to apply sunscreen or would only if I knew I was going to be in the sun for a long time.  There are tons of ways to apply sunscreen under your makeup.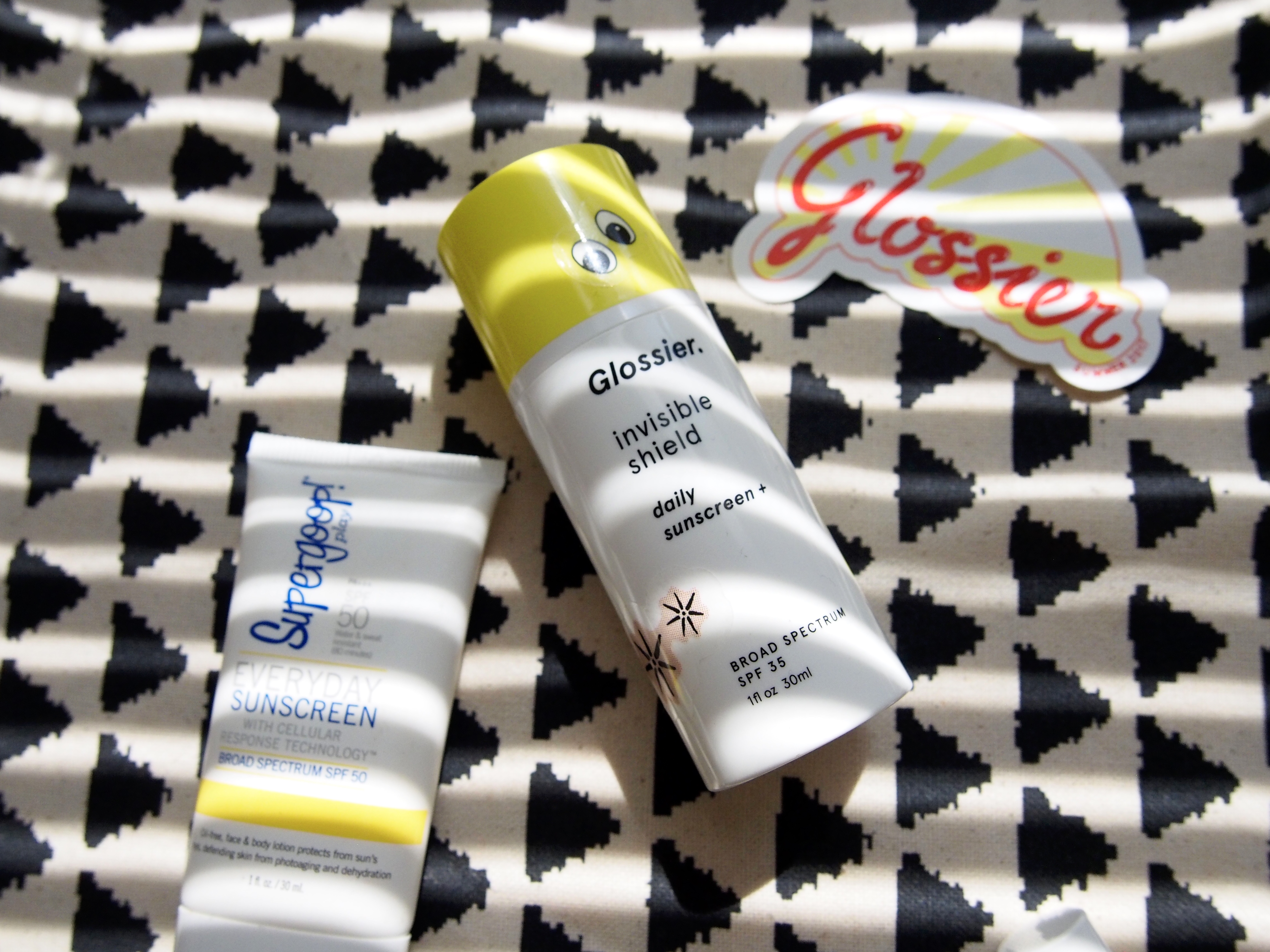 Every day I use a single purpose sunscreen, either Supergoop! Everyday Sunscreen SPF 50 which is white and hydrating but feels thicker than the Glossier Invisible Shield Sunscreen.  The Glossier one is a clear gel so there's no white cast but doesn't have as strong of protection. The best part? It feels insanely smooth and hydrating.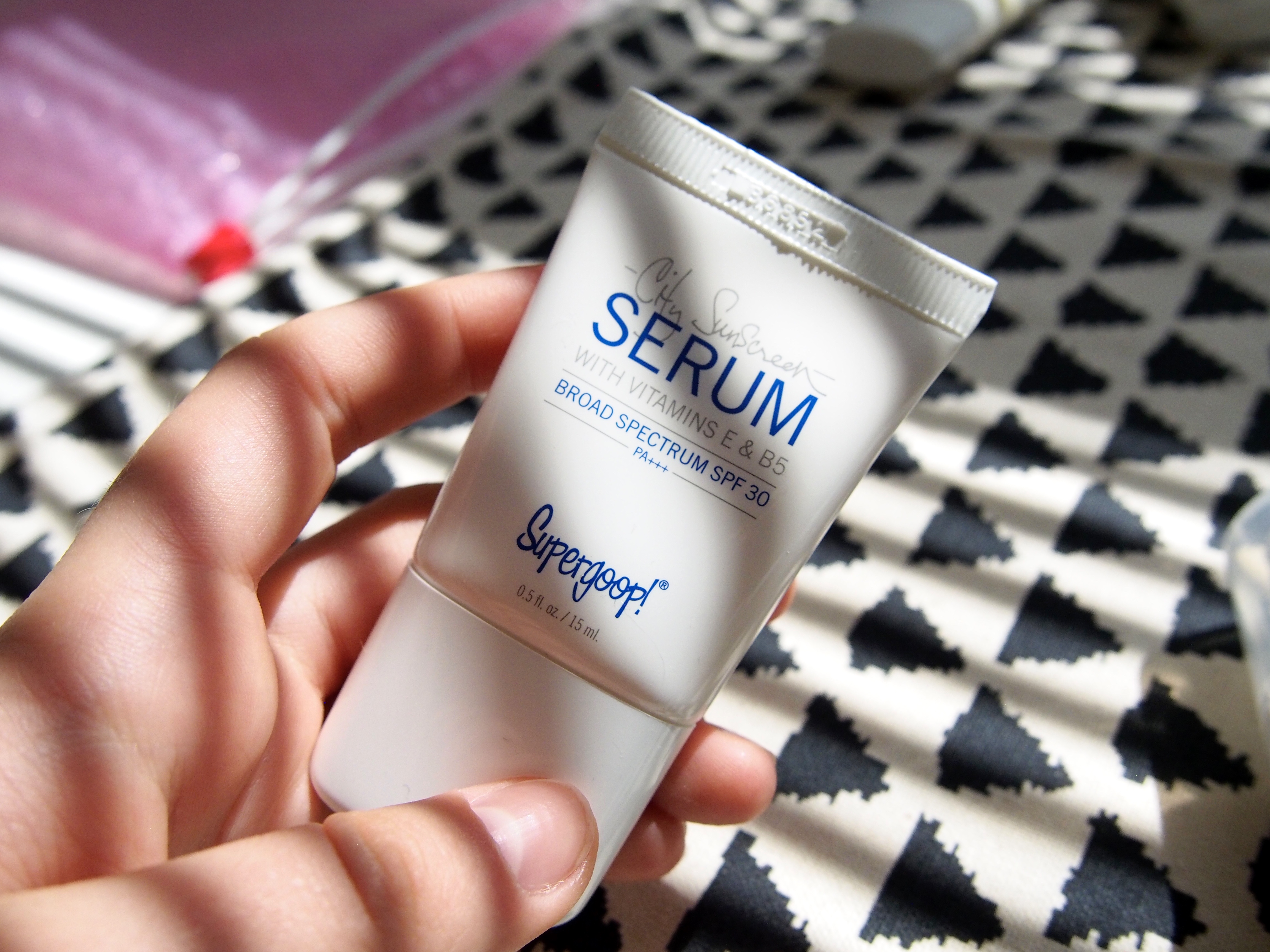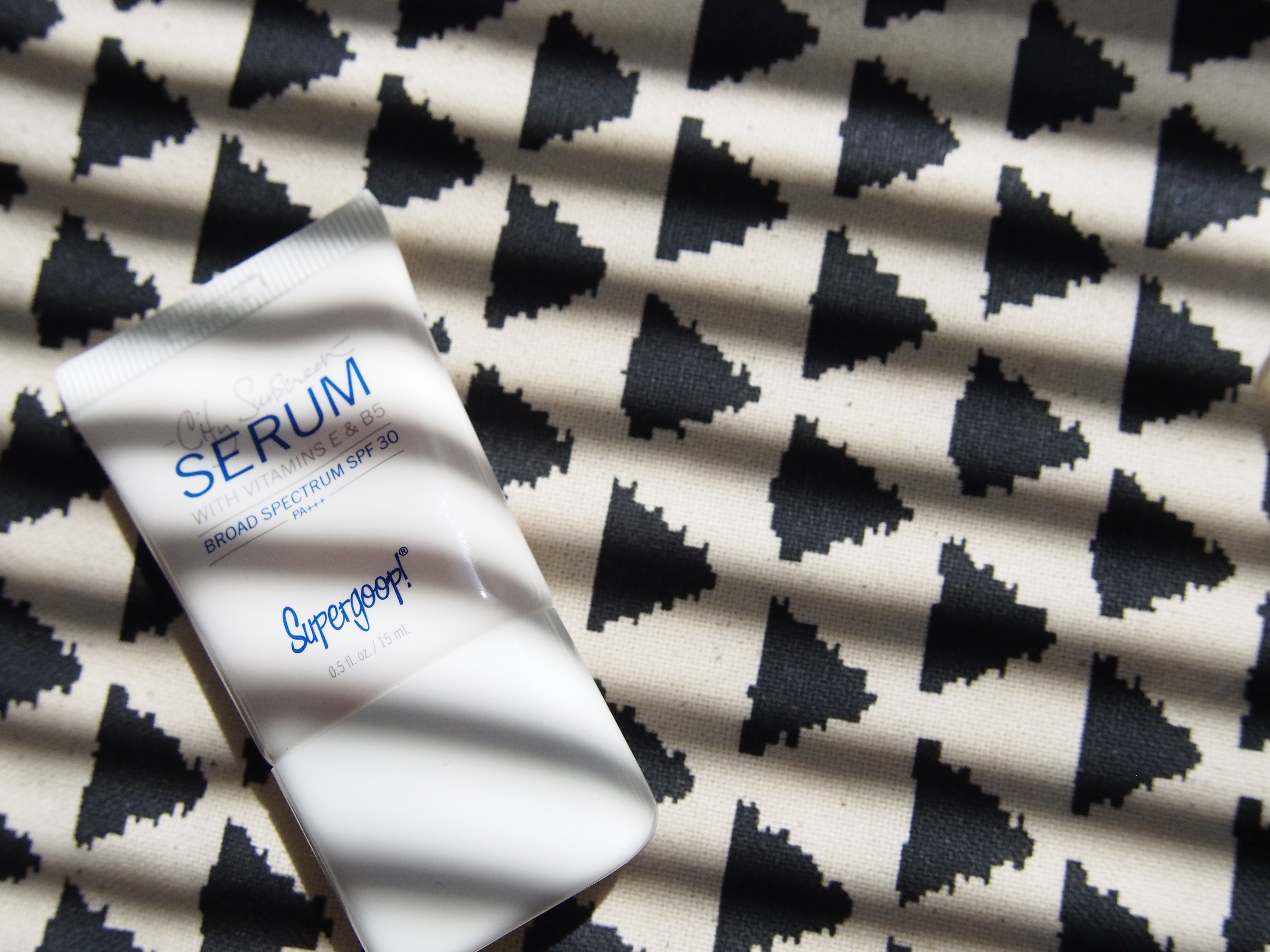 A serum with sun protection is a new concept to me, using sunscreen as another benefit of a skincare serum.  Supergoop! City Sunscreen Serum SPF 30 is applied before moisturizer and offers anti-aging benefits. If you're not feeling up for a whole layer dedicated to sunscreen, consider this serum. It improves skin texture and gives a boost of hydration.
A moisturizer with sunscreen is the easiest way to include sun protection every day.  This wraps both hydration and sun care into one step you would do anyway, no extra steps, no extra layers.  Kiehl's came out with an SPF 30 version of their famous Ultra Facial Cream for those who are already in love with the classic face lotion. There are endless options for a moisturizer with SPF that protect you every single day.
SPF In Makeup
It's easier than you might think to include sunscreen in your makeup products.  There's many ways you can sneak sunscreen into your makeup routine without going out of your way too much.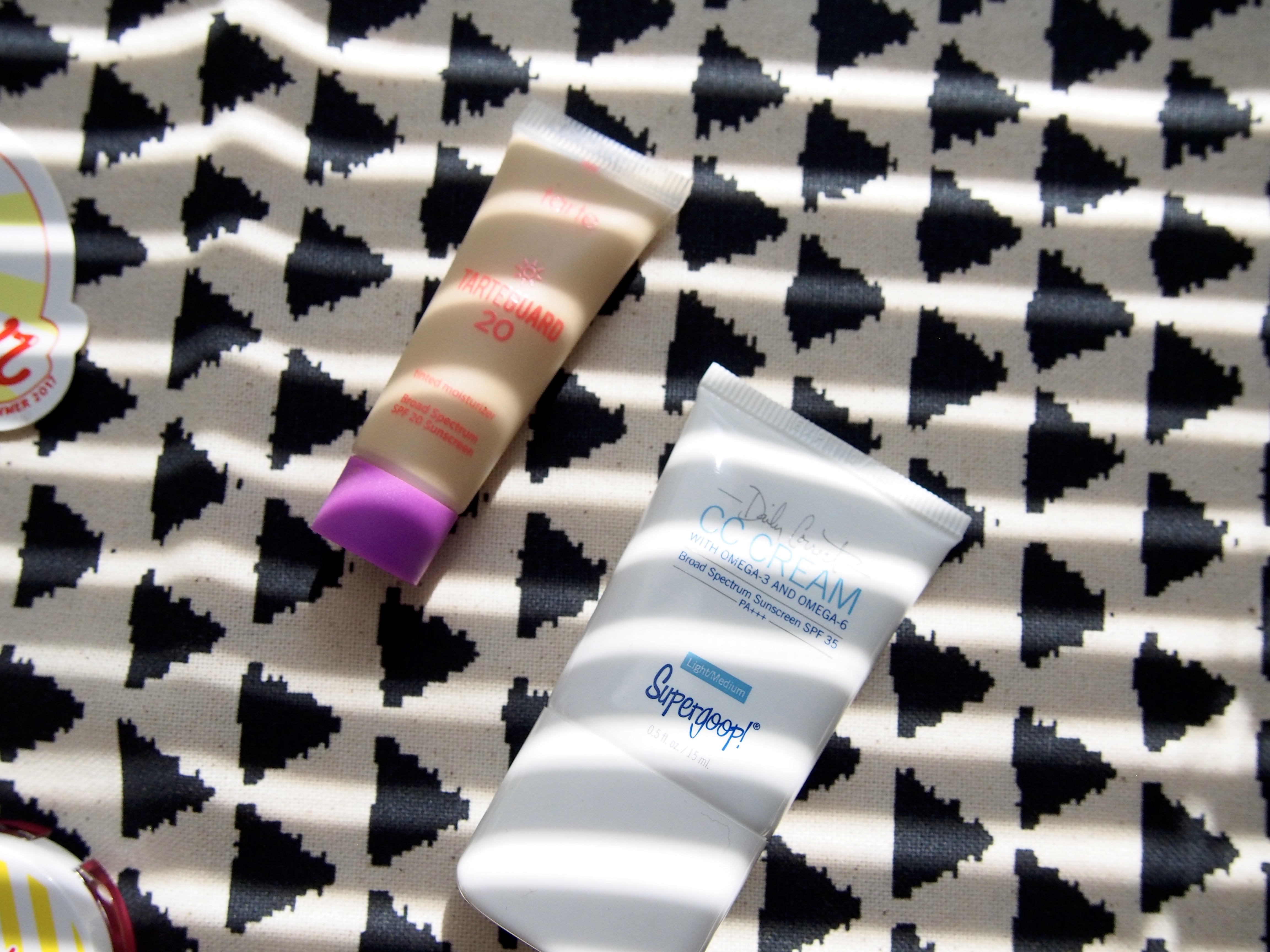 Obviously, a lot of foundations include sunscreen in their formulas to protect your skin with 0 thought, no extra layers. Everything from It Cosmetics CC+ Cream with SPF 50 to Rimmel Match Perfection with SPF 20 protects you and you may not even realize it when you reach for it every day.  You can see more summer base products that boast a dose of sun protection here.  The ones in my current rotation have lighter coverage; I've been using Supergoop! CC Cream SPF 35 and Tarteguard SPF 20 Tinted Moisturizer.
On top of that, brands are coming out with setting powders that offer the amazing opportunity to touch up both your makeup and sun protection at the same time.  Peter Thomas Roth and Supergoop! have travel-friendly SPF 45 powders if you're on the go or BareMinerals has an SPF 25 of their classic Mineral Veil.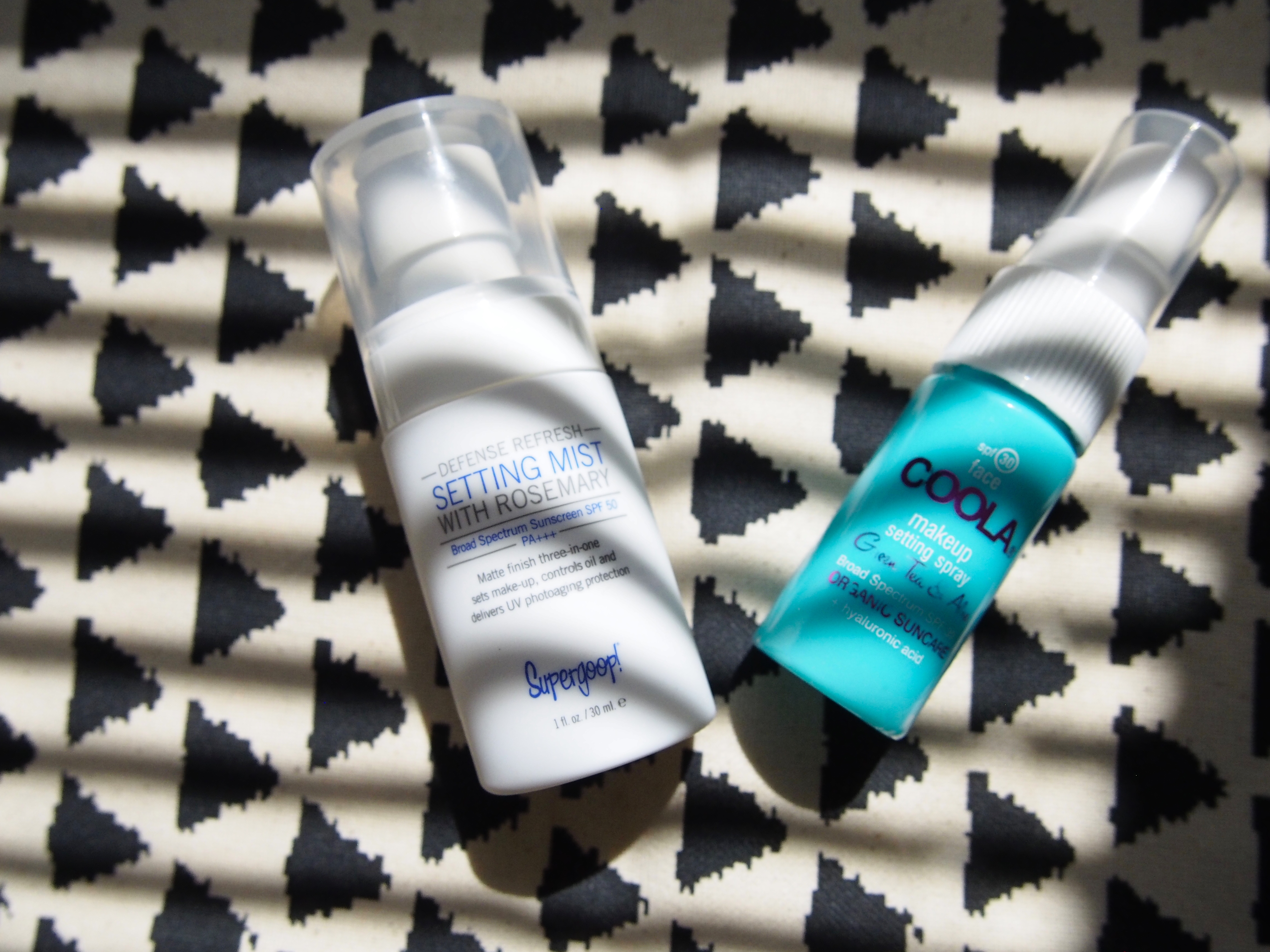 Supergoop! SPF Defense Refresh Mist SPF 50 is my favorite way to be able to top up my sunscreen while refreshing my makeup and cooling down in the summer heat.  The nice scent and fine mist make this my top choice for sun care in makeup.  I also have the COOLA Makeup Setting Spray SPF 30 but it smells like traditional sunscreen.  Because of the scent and higher sun protection, I prefer the Supergoop! but I still use the Coola version often.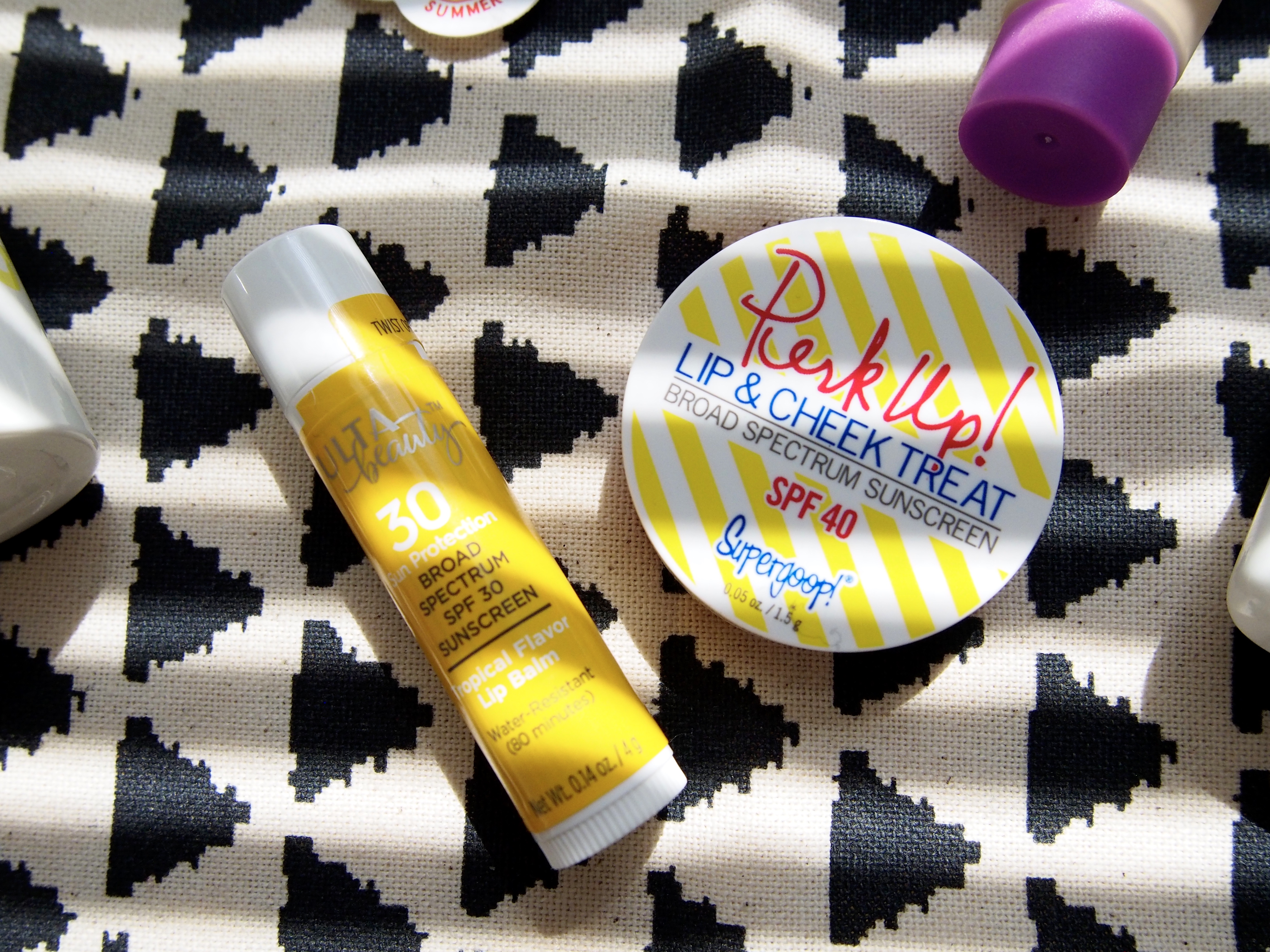 Finally, I picked up this Lip and Cheek Tint from Supergoop! that has SPF 45 which is super important for me.  I neglect my lips too much, I never use a sunscreen lip balm and always worry that they will burn.  My cheeks burn first so a sunscreen-infused blush is the perfect way to avoid that.  Sunscreen lip balms are easy to get ahold of and will keep your lips hydrated and safe from the sun, like this one from Ulta's store brand with a lovely summer scent and SPF 30.