I have drugstore products that I will forever love and use and I never buy high end mascaras because drugstore ones are just as good.  But, there are some high end makeup products that really are worth the money.  Mostly these fall under the "base" category for me since I love base makeup and think it's the most important to splurge on.  There are also other products that I think are completely justified to spend a little more on in your beauty routine (not including skincare).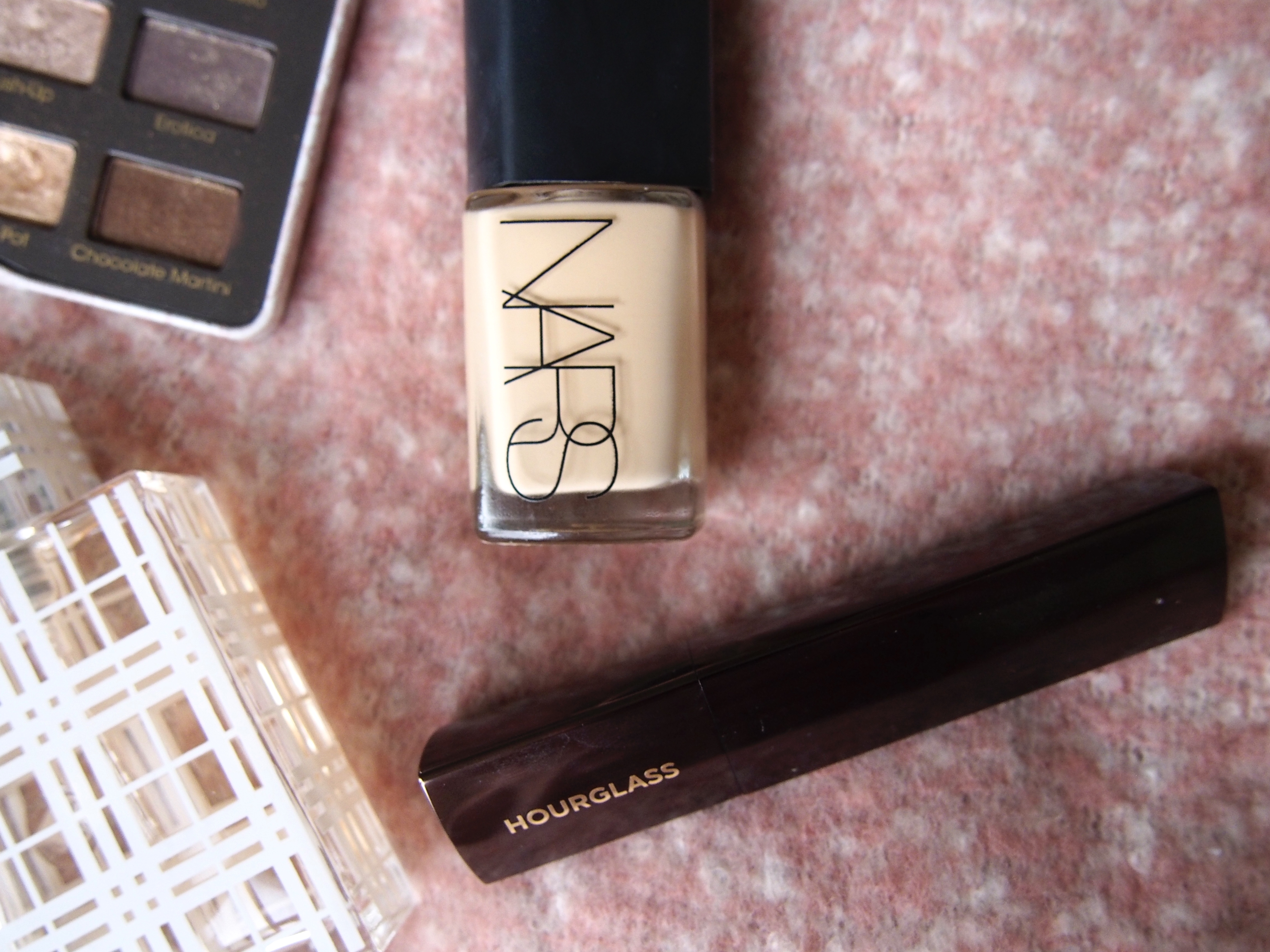 Base
The Nars Sheer Glow Foundation was on my "to buy" list for years. When I finally bought this foundation it was my go-to for as long as the shade matched me.  This is the perfect foundation for combination skin because it adds a bit of healthy glow but it doesn't get oily throughout the day (or night).  It also photographs super well (even with flash!) because there's no SPF involved.  This doesn't cling to any dry patches and looks like real skin more and more as the day goes on.  There's a massive shade range and the coverage is medium but can be built to be more on the full side.  At $48 it's definitely worth the money for such a great all-around foundation.
I got the Hourglass Vanish Stick Foundation because I wanted to try out a good stick foundation and saw Jaclyn Hill raving about it.  It really does vanish into the skin but for me it takes time for my skin's natural oils to melt it into the skin before it starts looking super skin-like.  It doesn't really transfer and looks better and better the longer I wear it.  Again, there's a huge shade range with this one and it has awesome coverage!  $46 is totally worth it for this one.
The BareMinerals SPF 20 Concealer is one of my emergency products because if I ever have a spot (or eye circles that just won't quit) I can top my liquid concealer with this and it will be covered in an instant.  The 2-shade range sucks because the lightest is too dark for me and the darker is not much darker at all but I can make it work on my skin.  This isn't a huge splurge ($20) but it's definitely worth the money and one I would've never tried if I didn't get to try my sister's first.  I'm also in looove with the Correcting Concealer from BareMinerals if you're more of a cream concealer kind of person.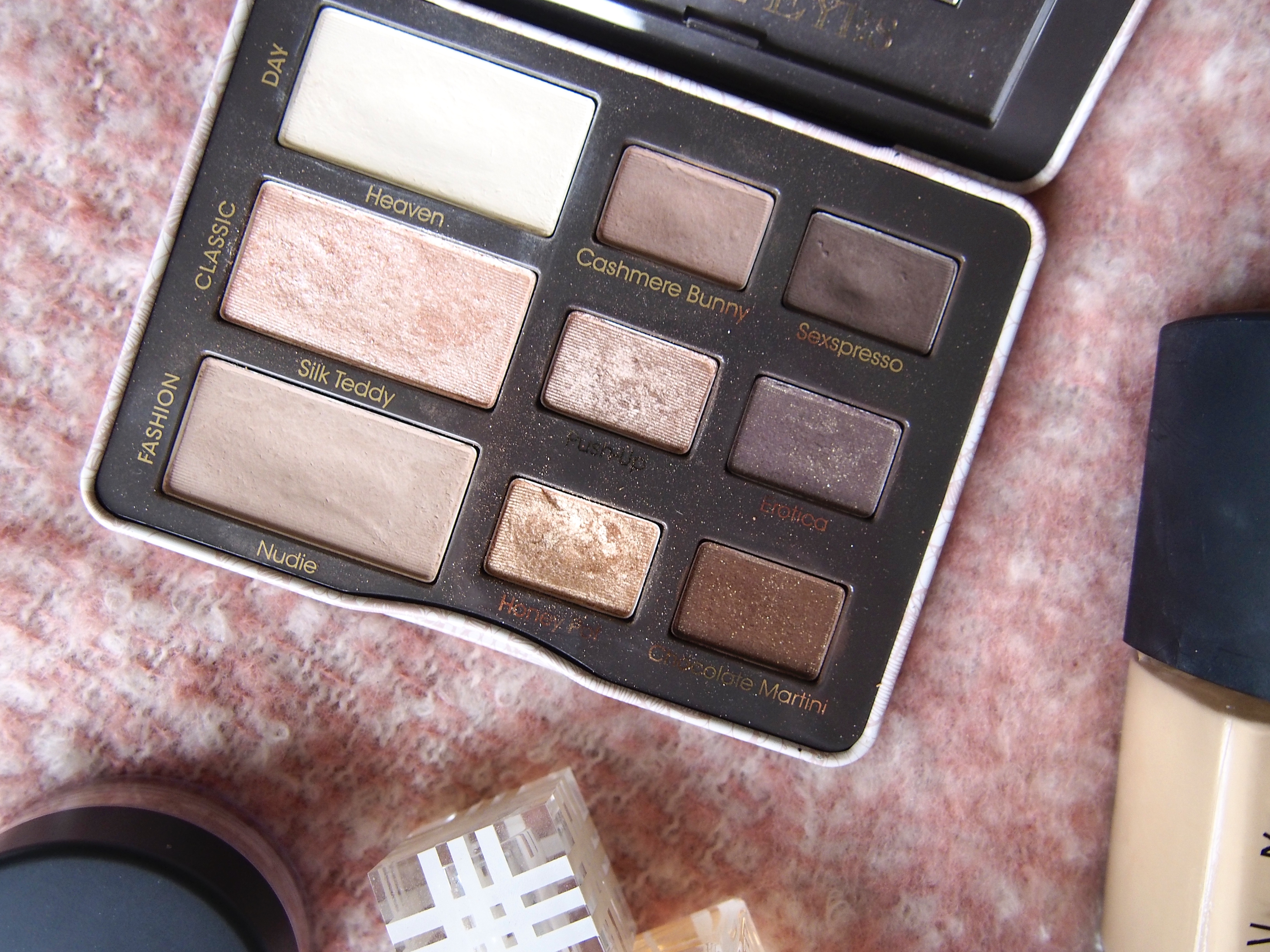 Eyes
If there is one product outside of base makeup that I think is really worth the money it has to be a good eyeshadow palette. And I don't mean a crazy expensive, massive, insane quality one.  I'm talking one that has all the shades you want, the one you'll grab every day, for every vacation, for every occasion.  Mine is the Too Faced Natural Eyes Palette because I can go from barely there to full on shadow look with these 9 shades.  The undertones are perfect and all the shades work so well together.  You can see that Honey Pot is well loved but Cashmere Bunny and Nudie are great eyebrow shades for me.  Sexpresso makes a good brown powder eyeliner and Heaven is a great base shade.  This is my perfect all around eyeshadow palette. It's so worth it to put in the time and maybe a little more cash to get a palette you'll use all the time.  This one cost me $36 instead of getting less expensive, lower quality palettes that only had a handful of the shades I want.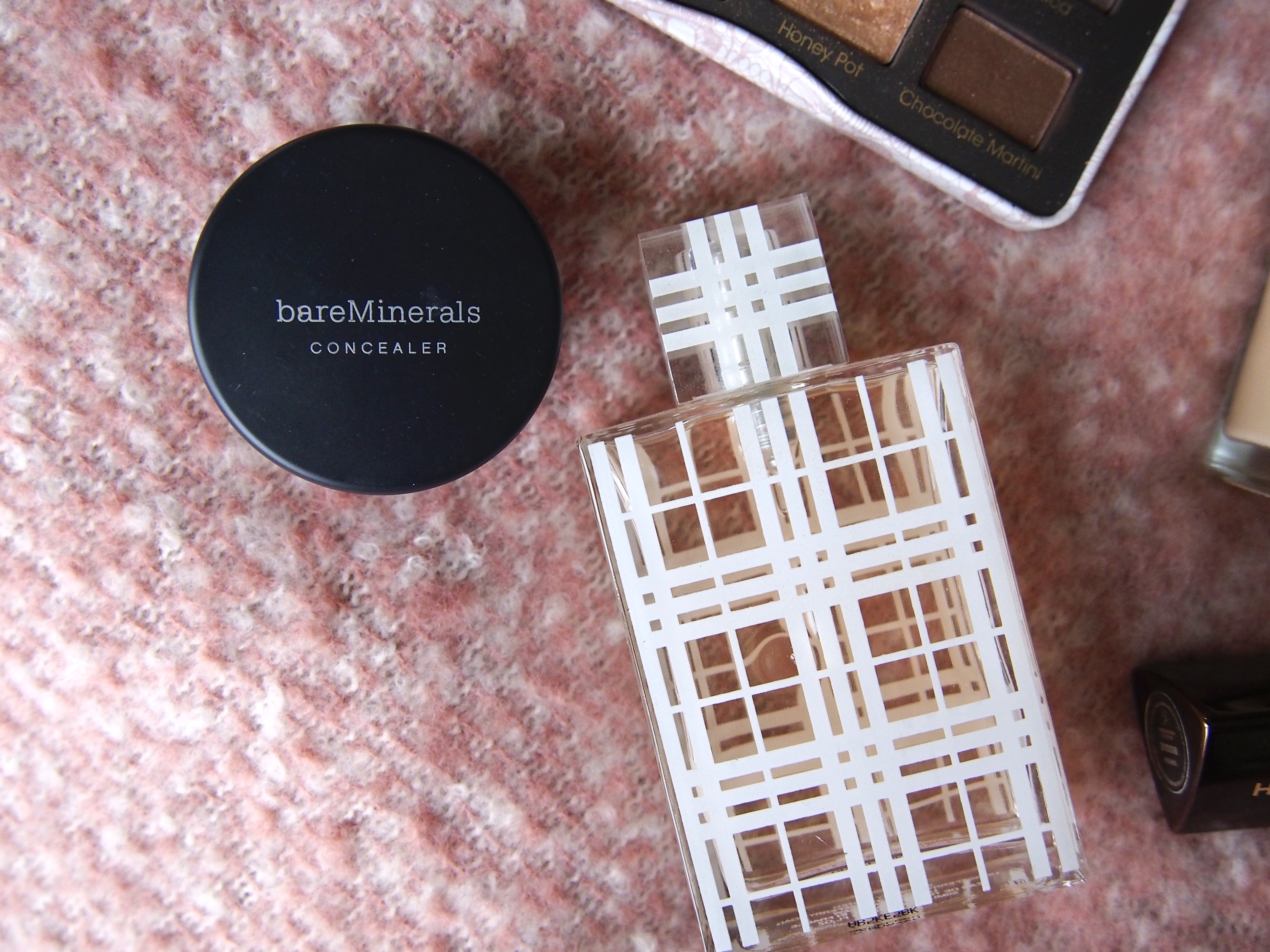 Etc.
A signature scent is another one that it's okay to spend a little bit of money on.  There's so many options and finding one that really fits you and fits your lifestyle is very important.  Opening your budget a little opens up a world of scents and you'll find one that's perfect for you.  Plus, a perfume is always perfect to add to a holiday/birthday wishlist if you don't want to continually shell out the cash when you run low.  My favorite is Burberry Brit, it's an awesome scent that I love for everyday and occasions.
What is your favorite splurge product?  I think mine is probably the Nars foundation, I will definitely purchase more shades and refills!
Pinterest | Bloglovin' | Twitter | Tumblr
SaveSave