I love adding to my outfit with the perfect nail polish shade. I really love the slow, relaxed process of painting my nails while watching a movie.  Around the holidays, I always make sure to have my nails done because I feel like I'm more festive when I paint my nails.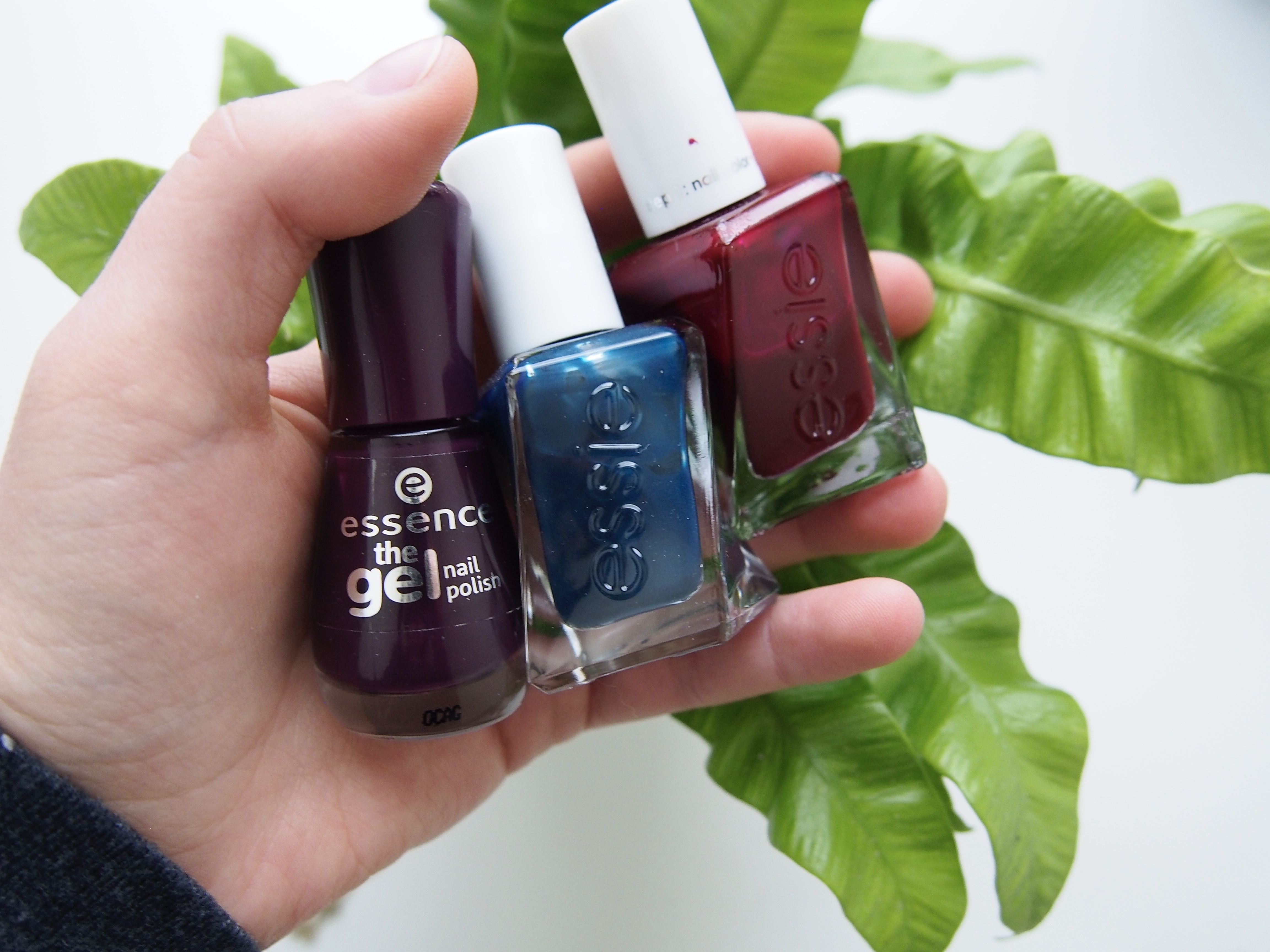 Some of the shades that I love to wear when it's the holiday season are a dark eggplant shade, a navy color, and dark red.  Dark red isn't completely out of the traditional nail color family. But this one is especially deep and more blue toned than your classic red. I've used this so often it's beginning to run low! Essie has a wonderful range of reds so you'll be sure to find one that suits your skin tone.  The deep red is Essie Spiked With Style, the blue is Essie Caviar Bar, and the Essence eggplant is 84.
This inky navy from Essie (which got oddly distorted in the photos) is a gorgeous blue-black shade that I love for this time of year.  The cooler tone mimics the cool temps and you can't go wrong with a dark on the nails.  As you can see, I'm a firm believer in dark nails and only stray for a gray/taupe shade.  This Essie formula is awesome, it doesn't stain my nails even with the darkest of colors.  The formulation dries quickly and stays for at least a whole week, maybe two if you're lucky.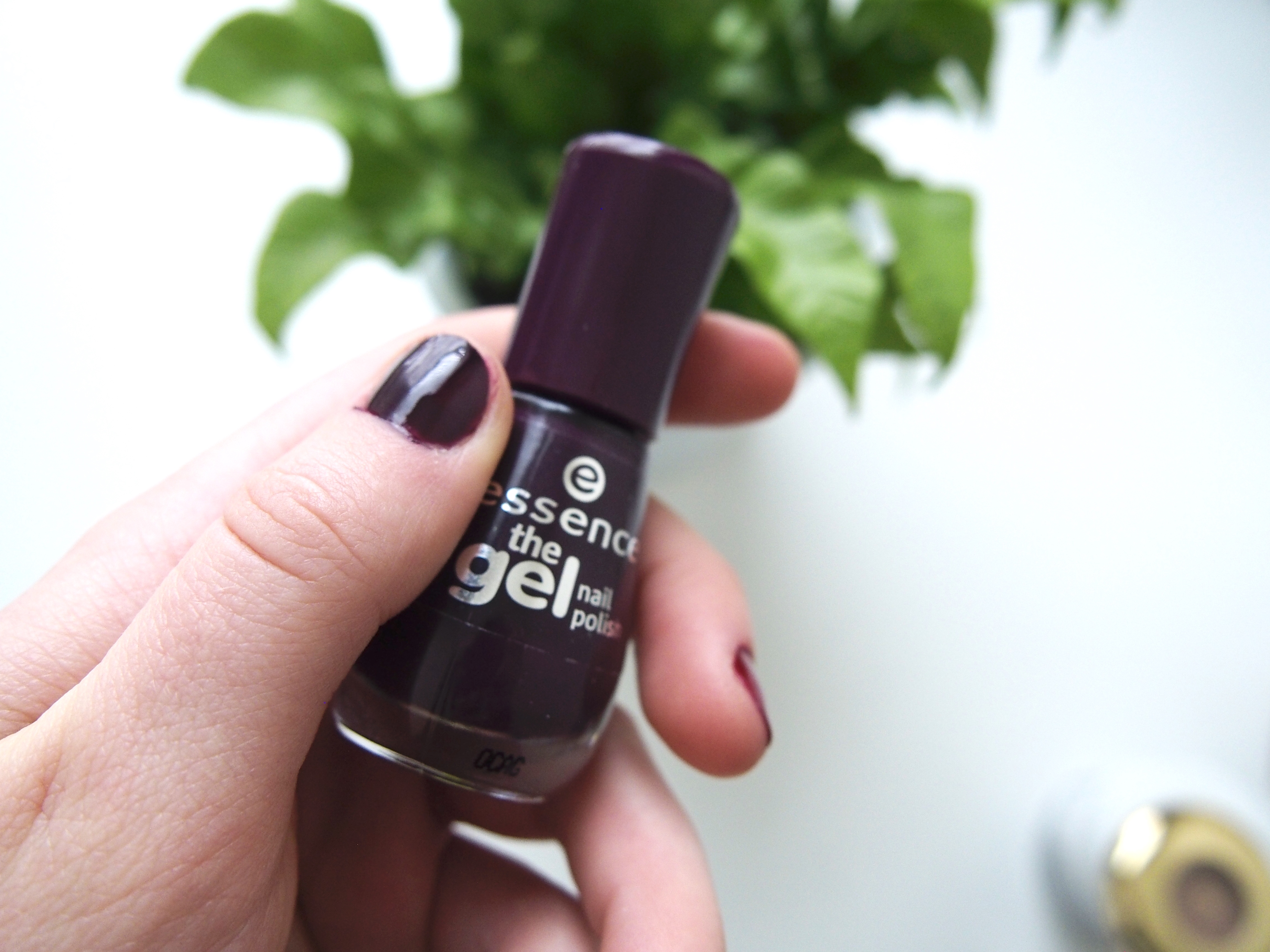 This eggplant shade from Essence is extremely inexpensive and one of my favorite nail polishes I own.  Essence's formula is long wearing and pretty fast drying all while having a great wide brush and price around $3.  Although the color selection isn't extensive, the colors they do have are solid and this is my go-to A/W shade.  Also with this one, manipulate it by layering a blue or red under it to make it more berry or more black looking. I'll be repurchasing this one over and over again.
Pinterest | Bloglovin' | Twitter | Tumblr
SaveSave