The holiday season is the perfect time to pull out your favorite sparkly shadows and have fun with makeup, whether you're going out or staying in.  On the daily I'm much more of a matte eyeshadow kind of girl.  Throw some different shades of brown to create depth and put a dark brown shadow on my lash line and I'm ready to go.  But the holidays are when I bring out new shades with some shimmer to be a bit more festive!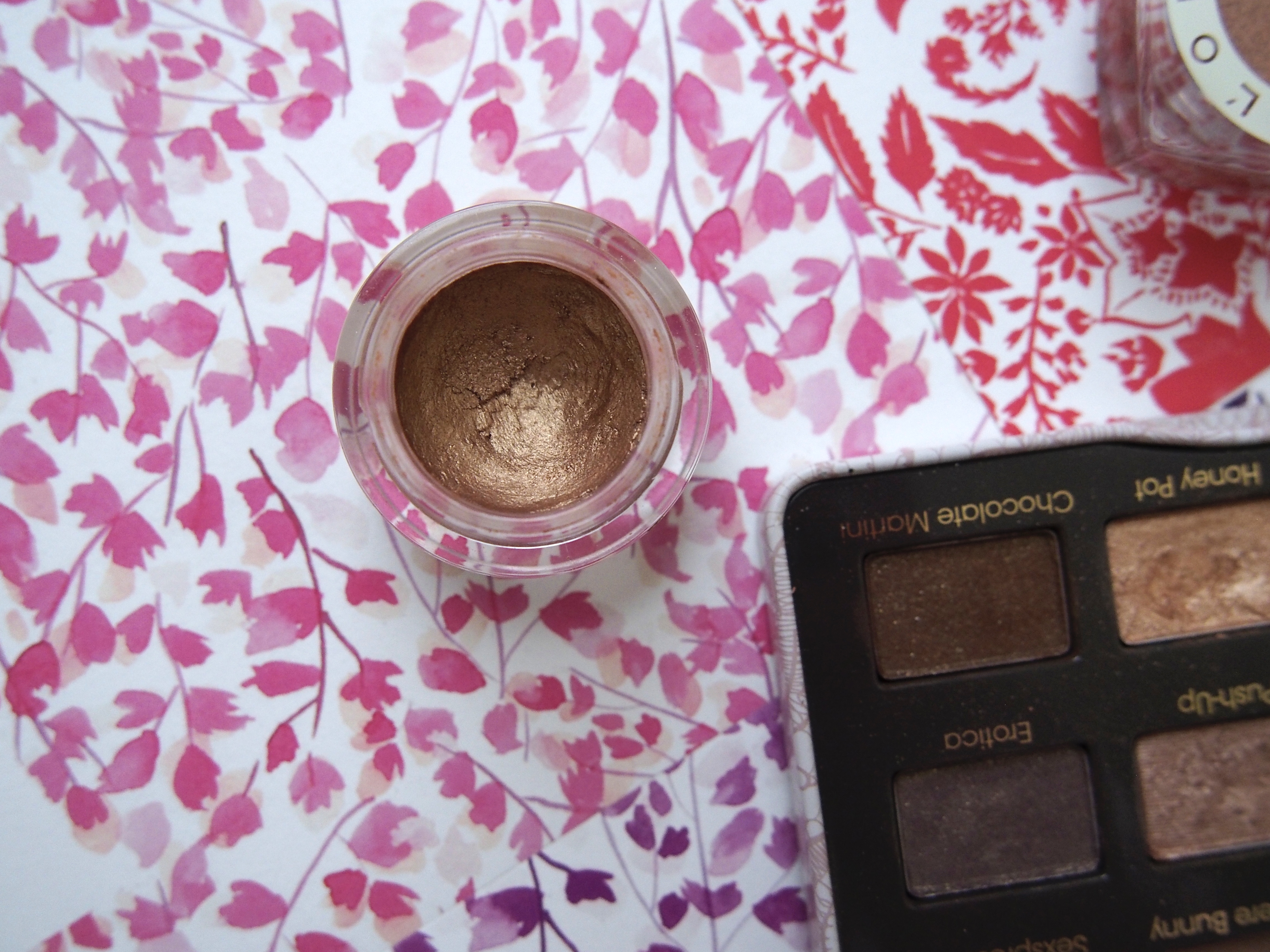 My all-time favorite gold/copper shadow is none other than this $3 beauty by ELF called Back to Basics.  It's a cream eyeshadow that seriously stays put. Blend it messily all over the lid then take a little on the bottom lash line to bring it together. This is so easy to make look effortlessly gorgeous.  Whether you add black liner or leave it without, it looks so gorgeous on any eye color and with any skin tone.  This is one shadow that I always keep in my back pocket for when I need it.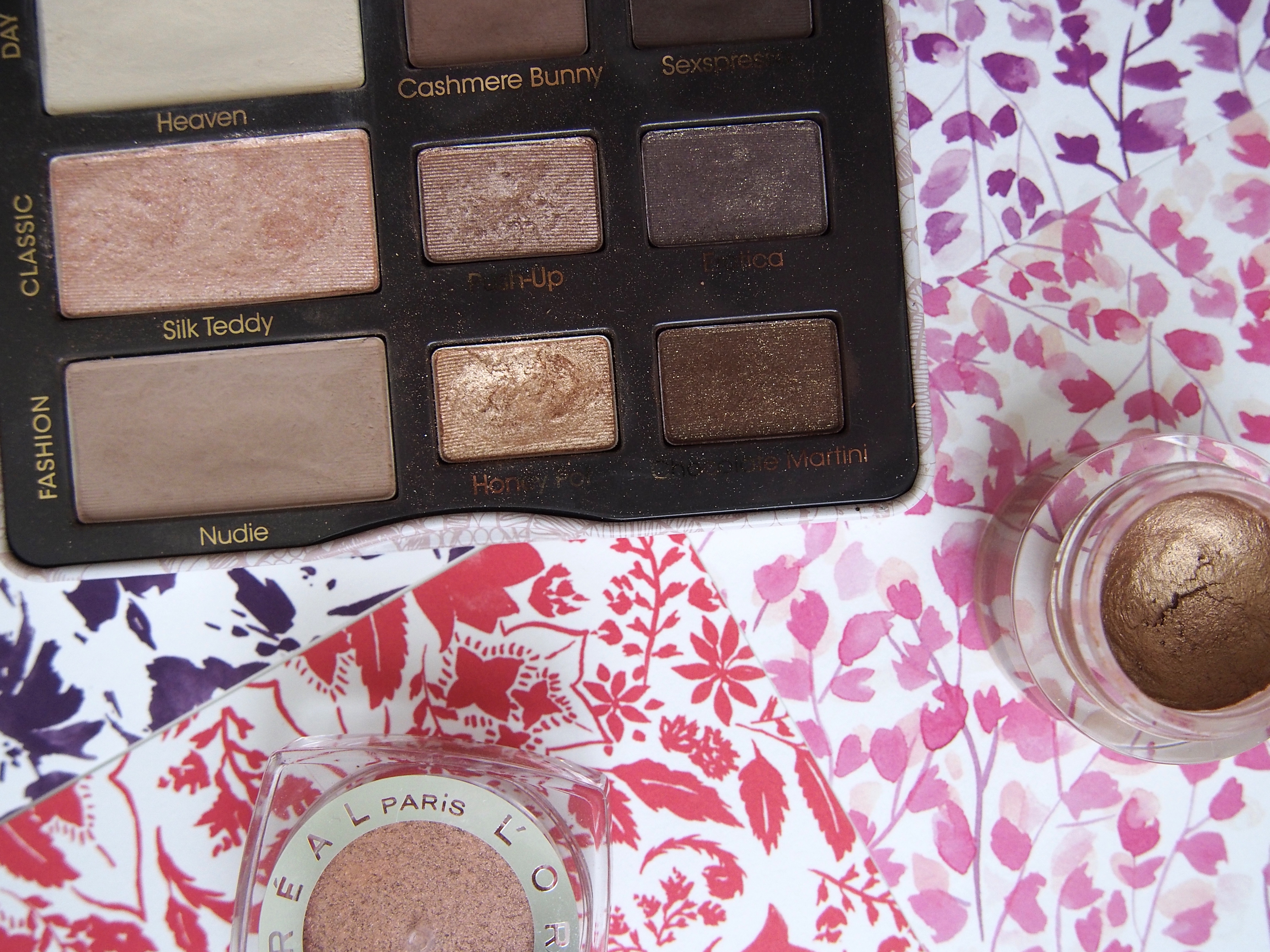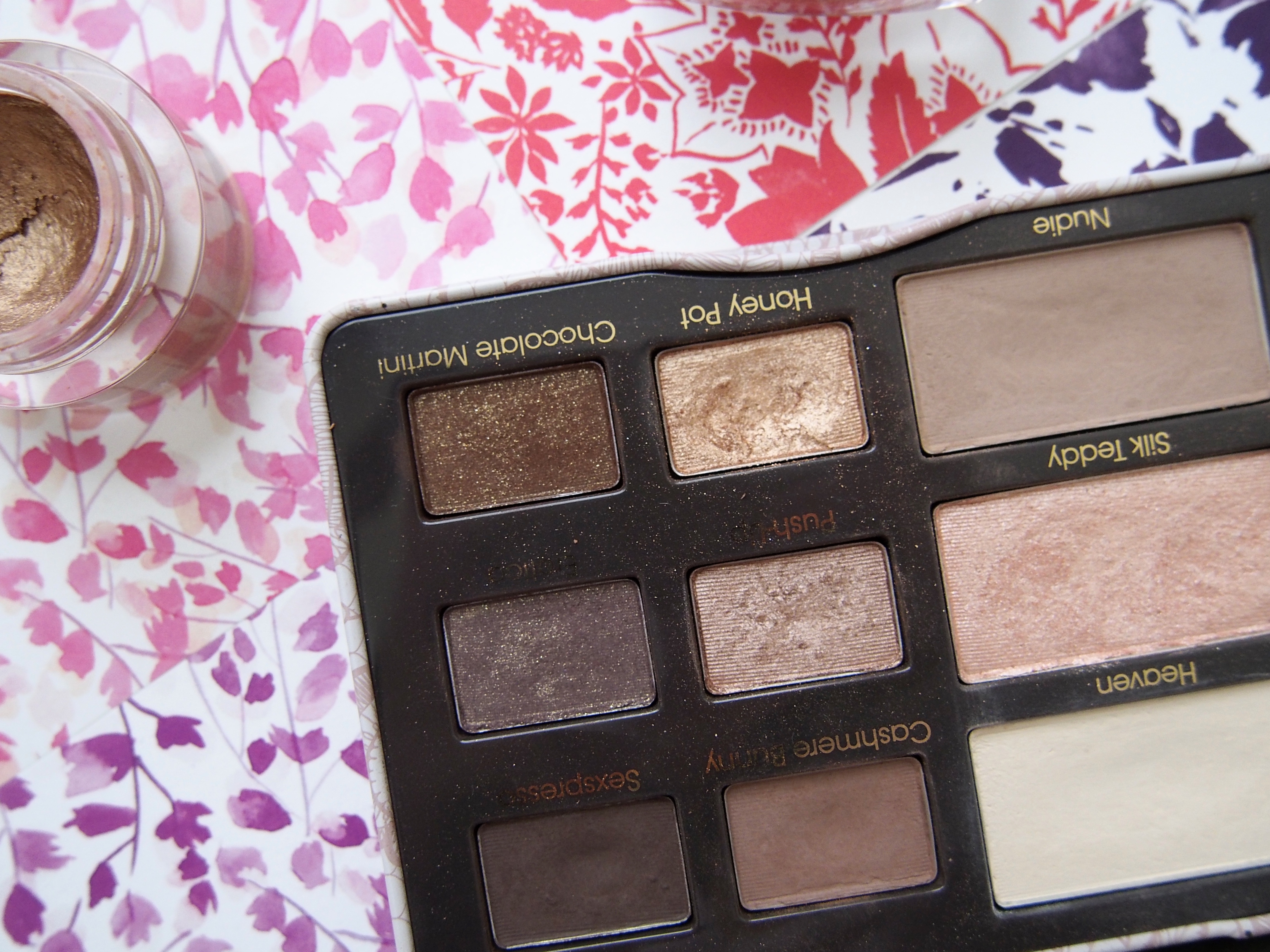 Another gold that I love is Too Faced Honey Pot because it's a super true yellow gold.  It's incredibly shimmery and looks fantastic with matte browns for a nice golden brown eye look.  It works effortlessly with the other shades in this palette and looks stunning with blue eyes.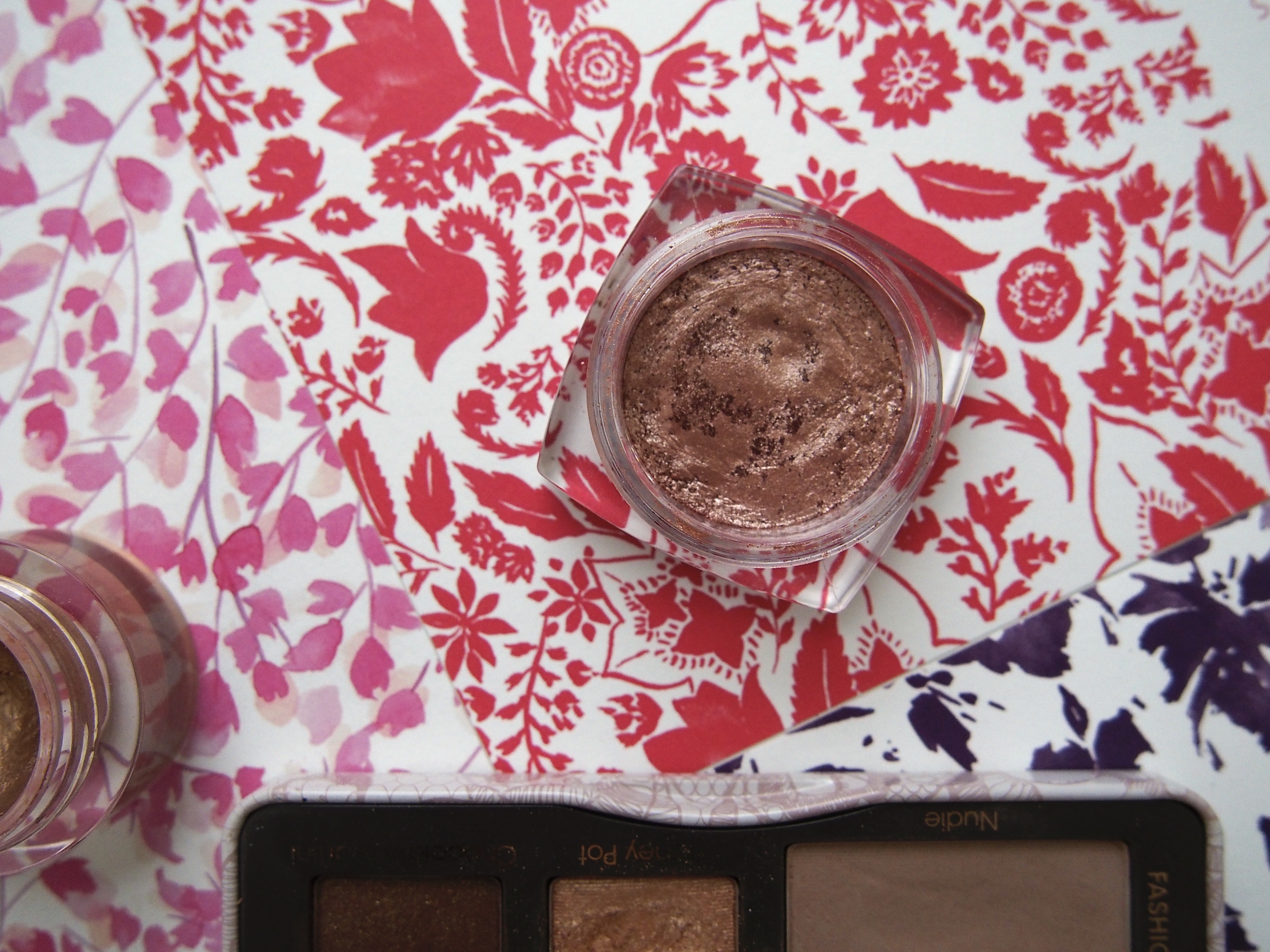 And for those not so much on the gold train, this rosy copper shade from L'Oreal in Amber Rush. It is a stunning and metallic shadow that has such an interesting formula.  It has a little presser but the formula is creamy and comes off shiny and metallic with a pretty pinky color.
And once we hit January 2, I'll probably be back to my mattes.  But for a few weeks, I am living for the shimmery shades and the metallic shadows.