After completely going through all my makeup, tossing everything old and giving away a lot of makeup I never really used or didn't go with my makeup ~vibe~ anymore. I've fallen into a routine with some products I really love. It's glowy, it's pink and springy and I love it.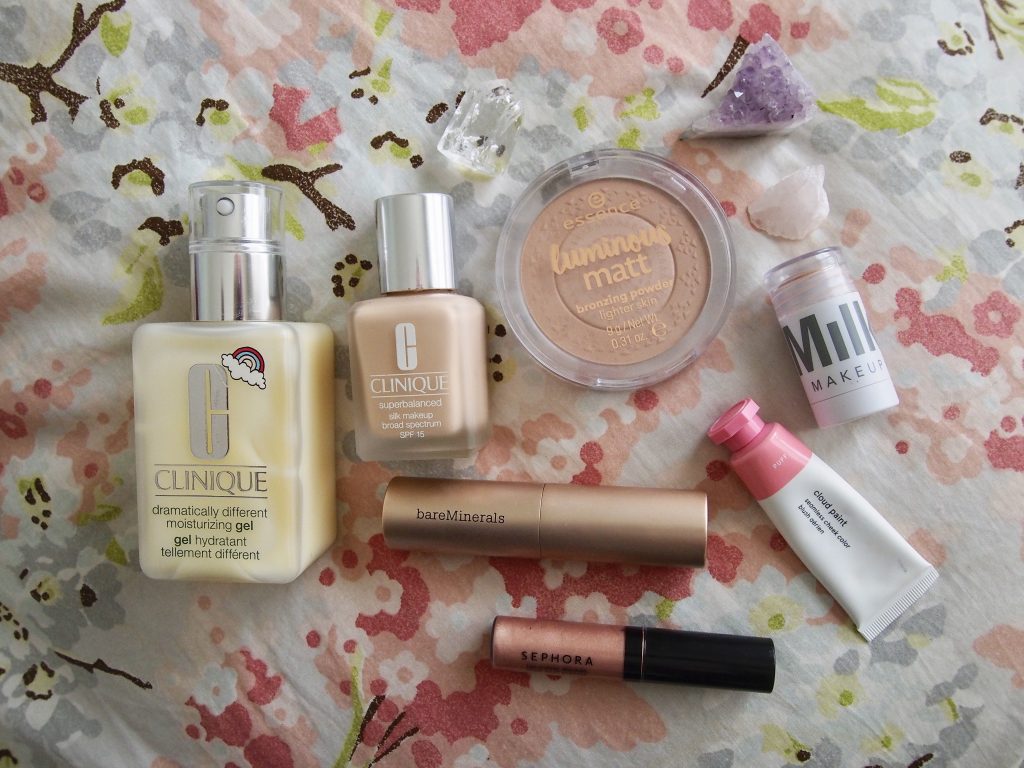 For my base I start out with the Clinique Dramatically Different Gel moisturizer that I absolutely love. It's thin and weightless, making it the perfect base for makeup especially when summer comes around. Next I go in with the Too Faced Hangover Primer for a little extra moisture and glow or the Milk Makeup Blur Stick to hide my pores. The foundation I've really been enjoying is the Clinique Superbalanced Makeup, there's some SPF and it's made to balance out combination skin by hydrating and filling pores while never getting oily. There's also a pretty good undertone range in this foundation and it's much more affordable than many of the higher end foundations. I also have been testing out the BareMinerals Complexion Rescue Hydrating Stick Foundation which is very creamy and feels very nice on the skin but can get a little shiny throughout the day. I go between lots of setting powders and don't especially like any of the ones I'm using now, have any suggestions?
I've even enjoying more color lately so I tap on some Glossier Cloud Paint in Puff. It's such a pretty bright pink shade that looks so springy and cheery and since it's a stain, there's no dry finish and it's so easy to blend out. With the little bit that's left on my fingers I tap it on my eyelids for a little monochrome makeup moment. I also go in with a little bit of a Hoola to warm up my skin a bit and then (shockingly) a little shimmery bronzer (Essence Luminous Matte) after I saw Allana on YouTube use both a matte and shimmer bronzer and loved the look. To top it off, I warm up some Milk Makeup Lit highlighter on my fingers and tap onto my cheekbones, browbone and nose.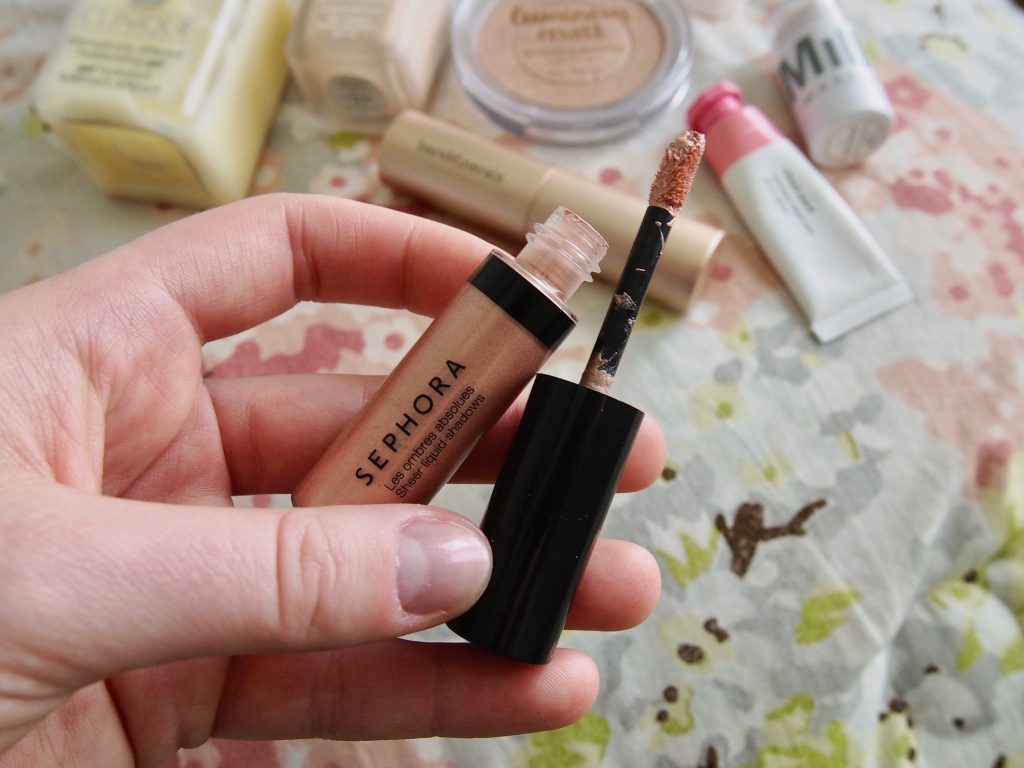 For my eyes, I just fill in my brows a bit with a Wet N Wild pencil and set with a brow gel. Sometimes I'll use a little of the Sephora Collection Smoky Sheer Shadow in Quartz blended out with my finger for some sparkle. I am also testing out an Essence mascara and one from Wander Beauty.