Clean/Green beauty is something I've started paying a lot more attention to in recent months. When watching some of my favorite beauty YouTubers, I hear them commenting on the ingredients of brands and many are switching over to only cruelty-free products. And I am so intrigued by this, it makes me want to go look under the Clean At Sephora tab and see what isn't on that page. Who isn't getting on board with cleaner beauty? The list goes on and on but these are a few of my favorite affordable drugstore brands from cruelty-free and cleaner beauty.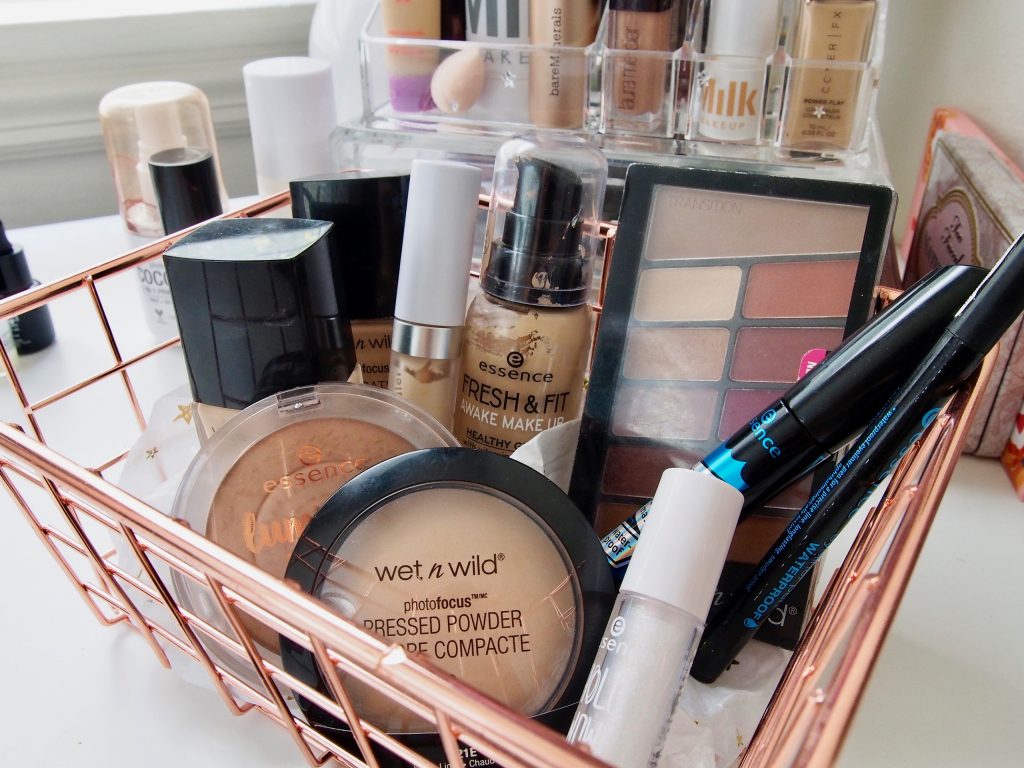 I actually recently wrote a research essay on corporate social responsibility effects on consumer behavior and what I found is that it doesn't usually influence a purchase at the point of purchase but solidifies brand loyalties. Since many studies show that people want to support responsible companies but don't really want to pay much more for it, I thought I'd write a little post on some affordable clean alternatives to products in your routine. I can see this in myself from the way I will always check out the Wet 'N Wild and Essence counters first at the drugstore or Ulta instead of some brands that aren't fully cruelty-free.
Wet 'N Wild for Complexion/ Base Products, Eyeshadow, and Fun Makeup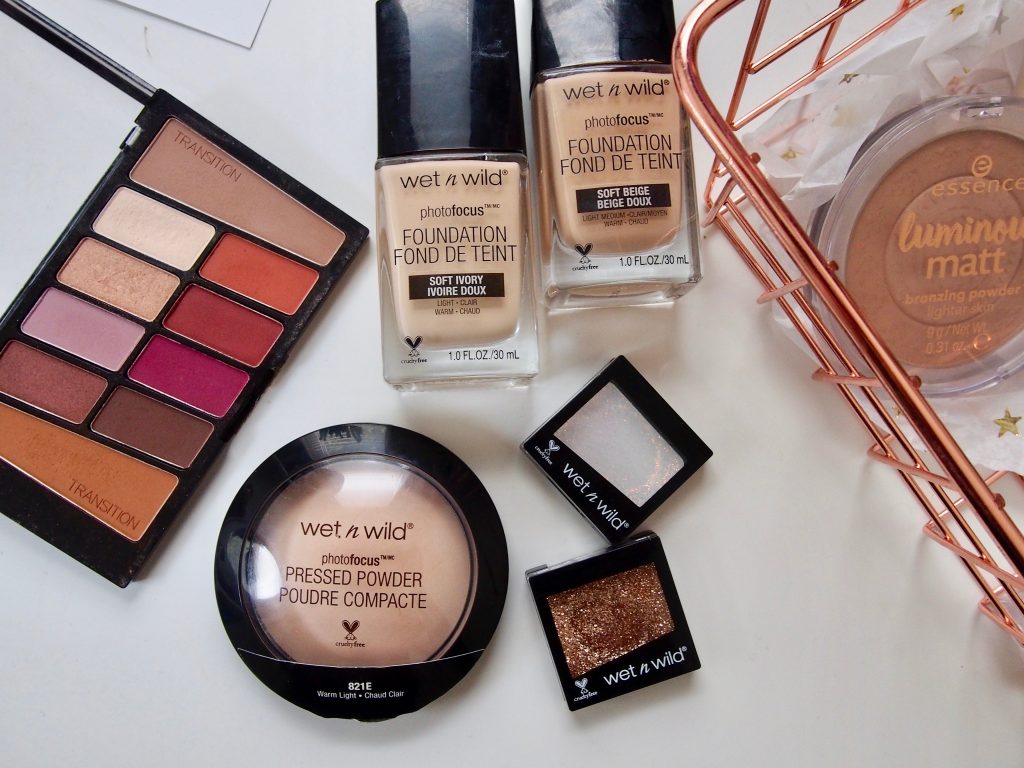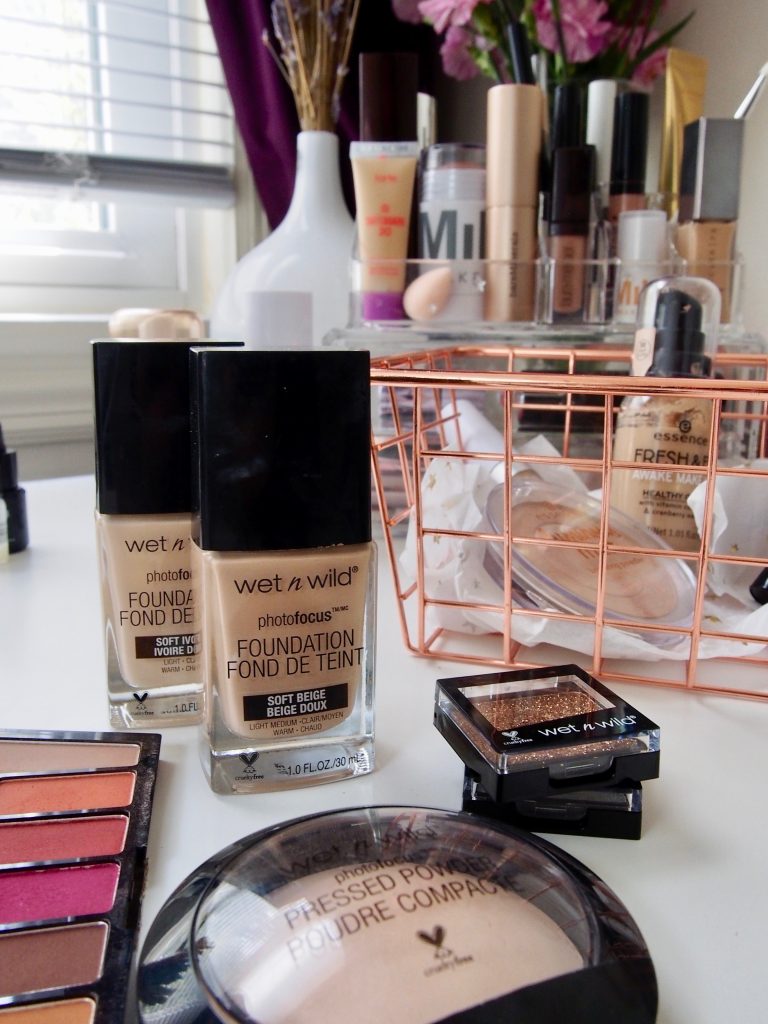 Wet 'N Wild is a great brand to pick up some base products because they are amazing. Their PhotoFocus foundation is better than many high-end ones I've tried and it's only around $6, with an amazing undertone range! Out of everything from this brand, the PhotoFocus foundation is my favorite. I also really enjoy their primer/setting sprays. Currently, I'm testing their PhotoFocus powder foundation since I love using a powder foundation in the summer but haven't come to any firm conclusions on that yet. I also love their new PhotoFocus Coconut Primer Water, it feels so refreshing on the skin. And another product I repurchase over and over again, the Ultimate Brow Pencil is awesome with the triangular tip and spoolie on the other end.
Wet 'n Wild eyeshadows are also amazing for the price. They have palettes that often mimic trendy high-end palettes as well as quads and some liquid products so you have lots of color and texture options! I love the Rosé in the Air eyeshadow palette that was around $5 and it's a dupe for a very popular, very expensive palette.
Finally, the super low price point is amazing for picking up some more fun and trendy products that you might not need to spend more than a few dollars on. I've gotten quite a few glitters for my eyes from Wet 'n Wild that I absolutely love and actually use pretty often (only 99 cents!). If I ever need a wild beauty product for Halloween or an event, I always go to Wet 'n Wild first since they have amazing quality for low prices and such fun makeup.
Essence for Testing Trends and Fun Makeup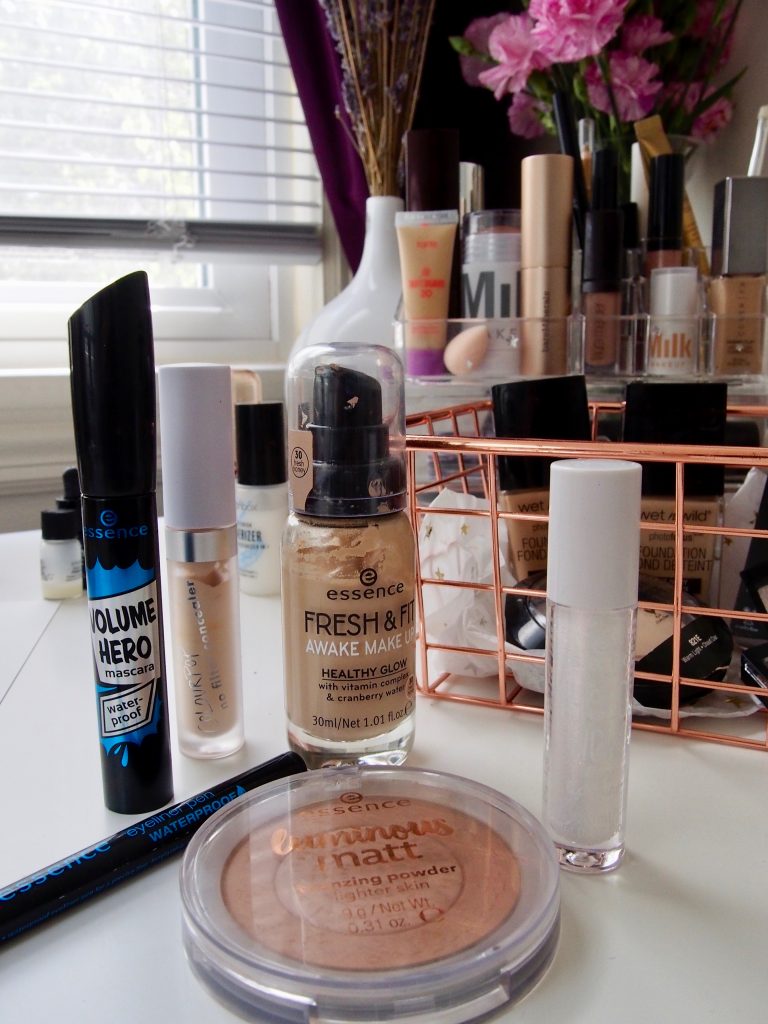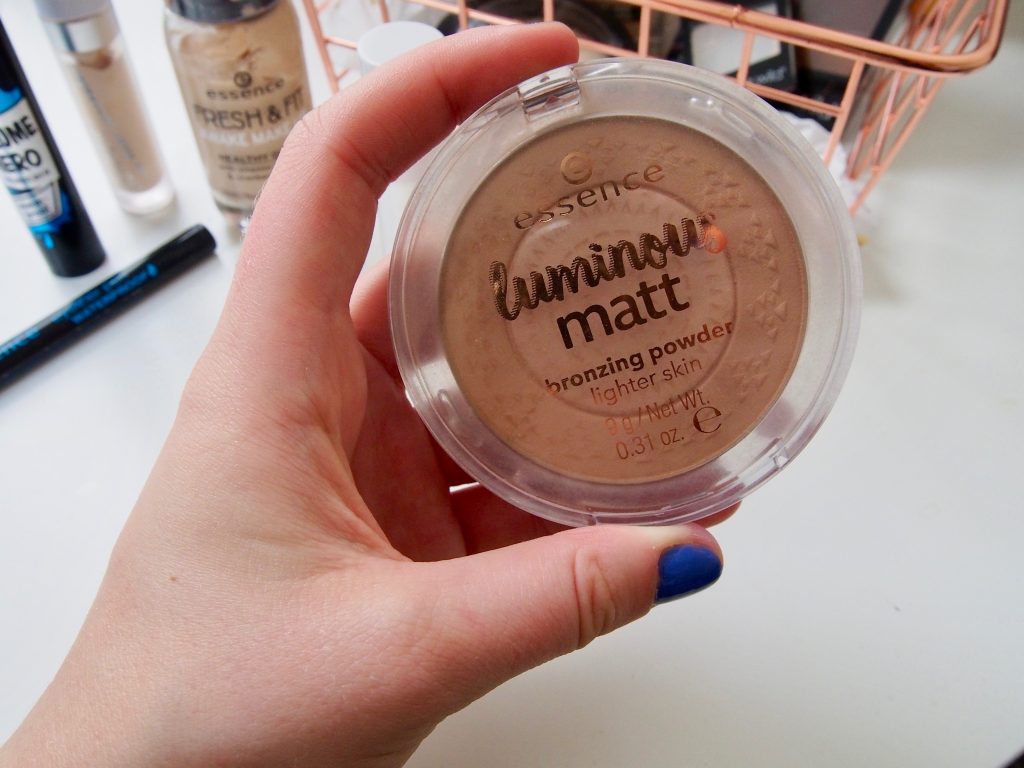 I recently started watching Allana's YouTube channel a lot more and love the way bronzer looks on her. We have very similar skin tones and I was so used to seeing YouTubers use lots of bronzer if they were more tanned. After starting to watch Allana I began using my Benefit Hoola every day but wanted a sheerer, shimmery bronzer that I could use like she had. Of course I had no idea if I'd like this look on me or if this was a phase so I picked up the Essence Luminously Matte Bronzer for lighter skin. It was about $5 and it's one of my favorite products in my makeup collection. This is a perfect example of trying out looks and trends with a lower priced brand like Essence.
I also picked up some other fun products like their lip plumping gloss (wouldn't recommend but I now know that I'd reach for it a lot) and the Holo Wow holographic lip gloss which I already knew I loved but didn't want to pay for Urban Decay's overpriced version.
Essence also makes great basics if you're just wanting some more affordable products to repurchase over and over again like their brow pencils and gel as well as their Lash Princess Mascaras, Volume Hero Mascara and Fresh & Fit Awake Makeup! I've been using the Fresh & Fit foundation almost every day the past few weeks because it has such a skin-like satin finish and blends so seamlessly. The Superfine Waterproof Liquid Eyeliner Pen is fantastic and not tragic to replace when it dries out at only $3. I also really enjoy the Make Me Brow Brow Gel which has little filling fibers to make the brows look thicker.
Elf Cosmetics for Vegan Makeup Brushes
I love love love Elf makeup brushes. Many are around $6 and will last such a long time through many washes. All their products are cruelty-free and all brushes are vegan! This is a super affordable and great quality brand to look at when you want some animal-friendly, beautiful makeup brushes.
Trader Joe's For Body Care (Plus a few skin items)
Recently I've started looking at Trader Joe's beauty products recently and many are vegan and all are cruelty-free! They're packed with good ingredients like coconut oil, shea butter, avocado oil, and witch hazel that leave your skin in great condition for such low prices!
Sephora Collection Skincare
Recently Sephora came out with a new skincare line that's on their Clean At Sephora list with natural ingredients and simple but impactful products. I can't wait to try the cleanser (natural and the same price as a bottle of Cetaphil)!
I hope you will look into some of these brands and do some research of your own to make your beauty routine a little more "green". You can also check out a few posts I've written in the past on the topic like my Earth Day Beauty Edit and High End Cruelty-Free Makeup Favorites. Hopefully there will be a few more posts coming soon!