Back in my 2017 Goals, I mentioned that I wanted to start being a little bit more environmentally friendly with my beauty.  When I put that little point in there I didn't think it would amount to much other than using less packaging and favoring natural beauty where I had options.  Now, I'm looking for cruelty free (an offshoot of earth-friendly, I'd say) brands to support, all natural products to work into my routine, and many more ways to help do my part for the earth.  This week I'll be posting another post to celebrate Earth Week and give you amazing products and brands to make your beauty routine good for the Earth too.  I'll also be more mindful of including vegan, cruelty free, and natural products in my posts in the future.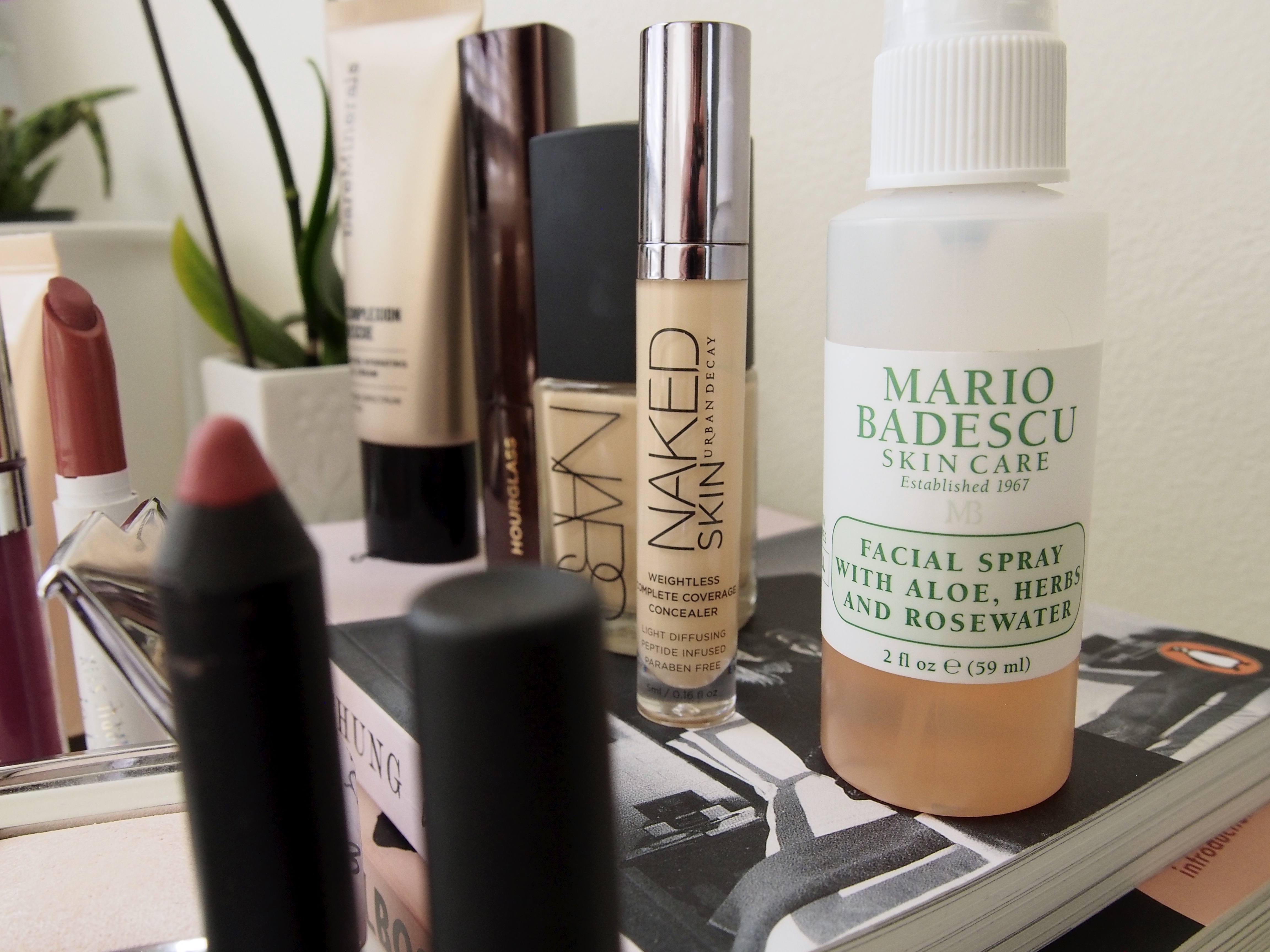 So I went to do a little research online and found a beauty blog that specializes in cruelty free beauty, and while these are only a few of her 101 (high end and drugstore) makeup brands that are cruelty free, I felt like they were the ones that I used most often and heard about most often online.  Definitely check out the list *here* to see all 101 brands (with vegan products listed)!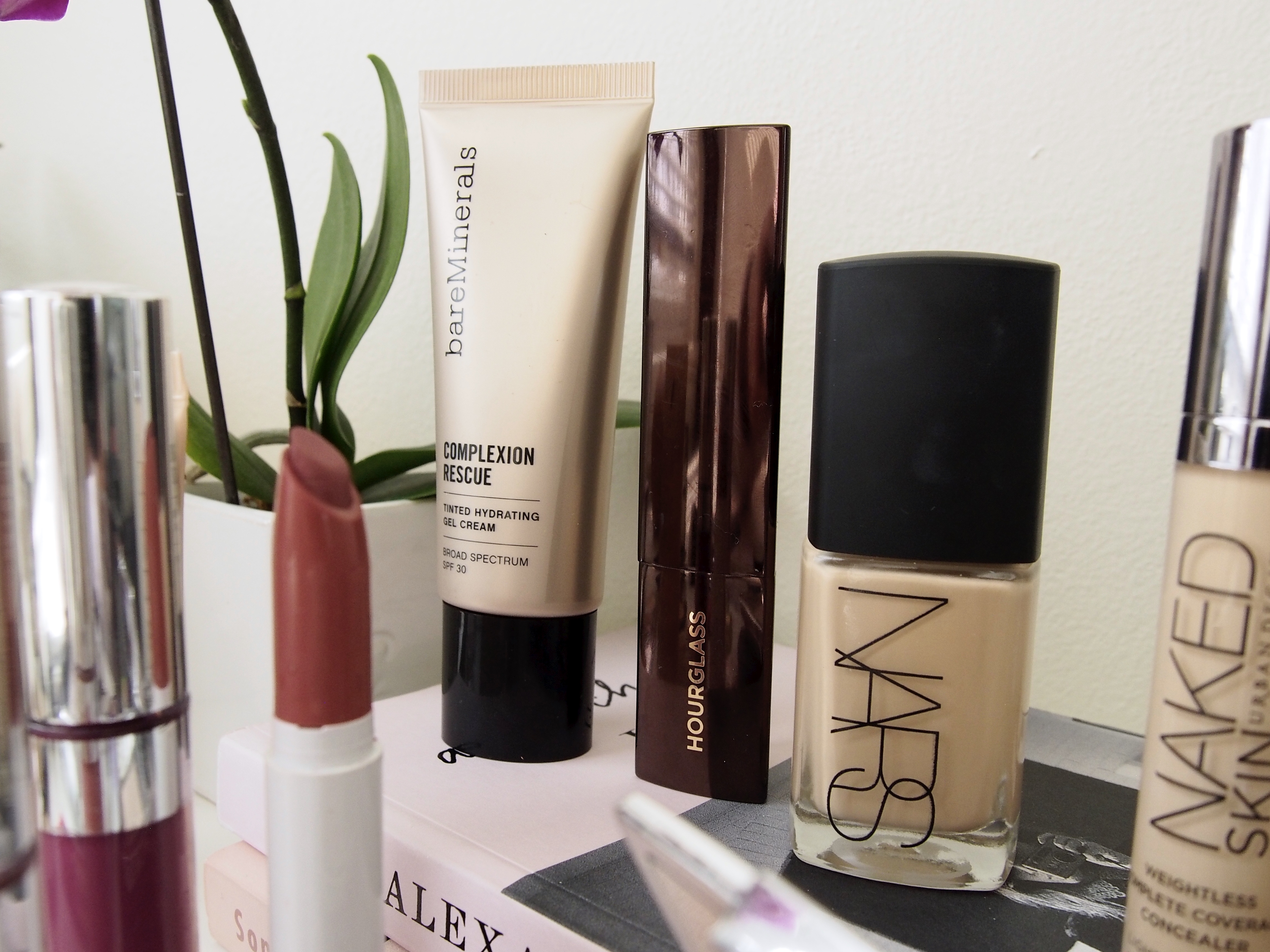 Nars
I only recently started buying from Nars now that I've decided that I want fewer products that actually work in my daily makeup routine.  My favorite from them is their Sheer Glow foundation and I haven't tested this as much as I should but it wears really well, blends nicely, and there's a pretty big shade range as well!  Other amazing product: Velvet Matte Lip Pencil.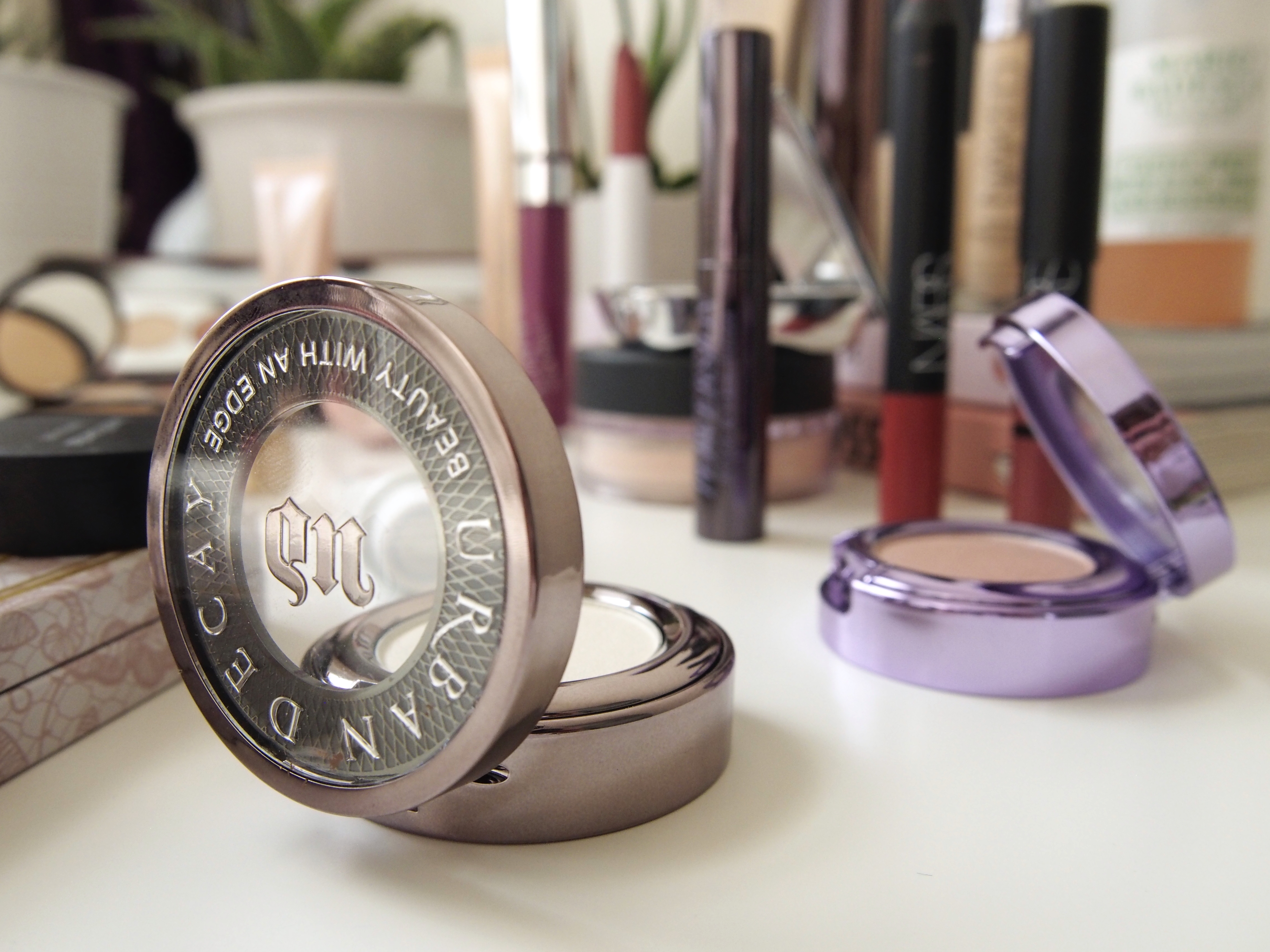 Urban Decay
We've all heard so much about Urban Decay Naked Skin Concealer and I am another one to rave about it.  It's one of the few concealers that doesn't go wonky under my eyes and looks great to cover spots.  I really appreciate the shade range that goes by undertones so you can find a perfect match!  This concealer is lightweight, easy to blend, smooth, and never drying.  Other amazing products: All Nighter Setting Spray, Perversion Mascara, single eyeshadows.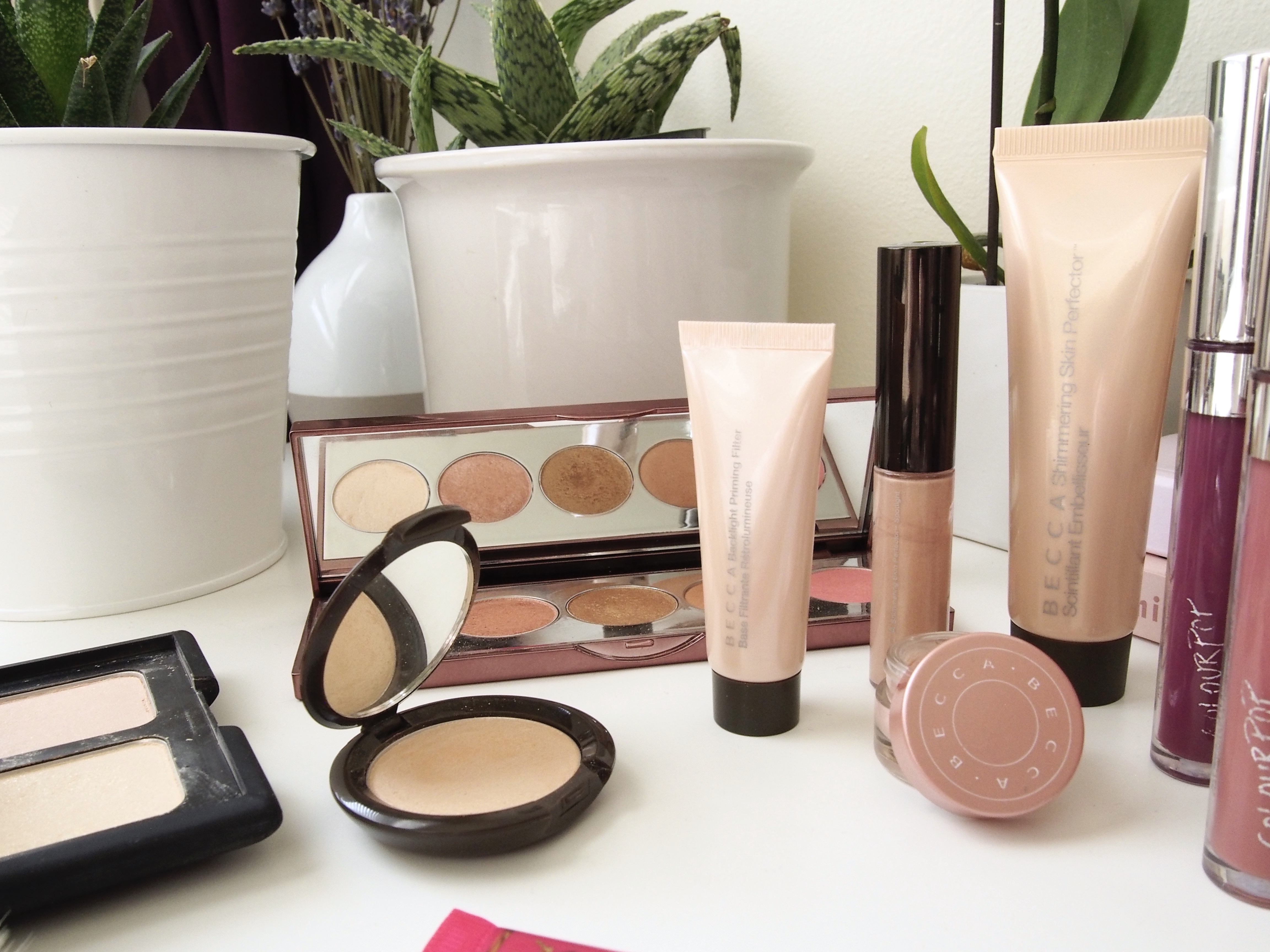 Becca
I started on the Becca bandwagon back in 2015 and my life has been so full of highlights ever since.  I have about 5 or 6 in my drawer right now and they're amazing.  The pressed version (which is vegan) is so buttery and soft and makes for a stunning highlight in shades for all skin tones.  The liquid is also amazing to tap on over foundation (you could layer powder and liquid for major impact) or under foundation for a barely there glow.  I also got a mini Backlight Priming Filter (also vegan!) and I'm so excited to start using this because I have heard so many amazing things about it!

It Cosmetics
My first time using an It Cosmetics brush was when I got a mini as a free gift and my makeup brush game totally changed.  The finish is so amazing with these brushes and I'm hoping to get a few more, I have one full size and one travel size foundation brush.  The brushes are so soft and blend out powder and liquid makeup so easily.

BareMinerals
I love BareMinerals products, the rarely let me down and I love the natural look their products aim to give.  The Complexion Rescue is an awesome super lightweight tinted moisturizer that smooths the skin really well and hydrates beautifully.  Other honorable mentions: Mineral Veil, Correcting Concealer, Powder Concealer, Well-Rested Brightener.  The powder concealer is my ride-or-die favorite makeup product of all time.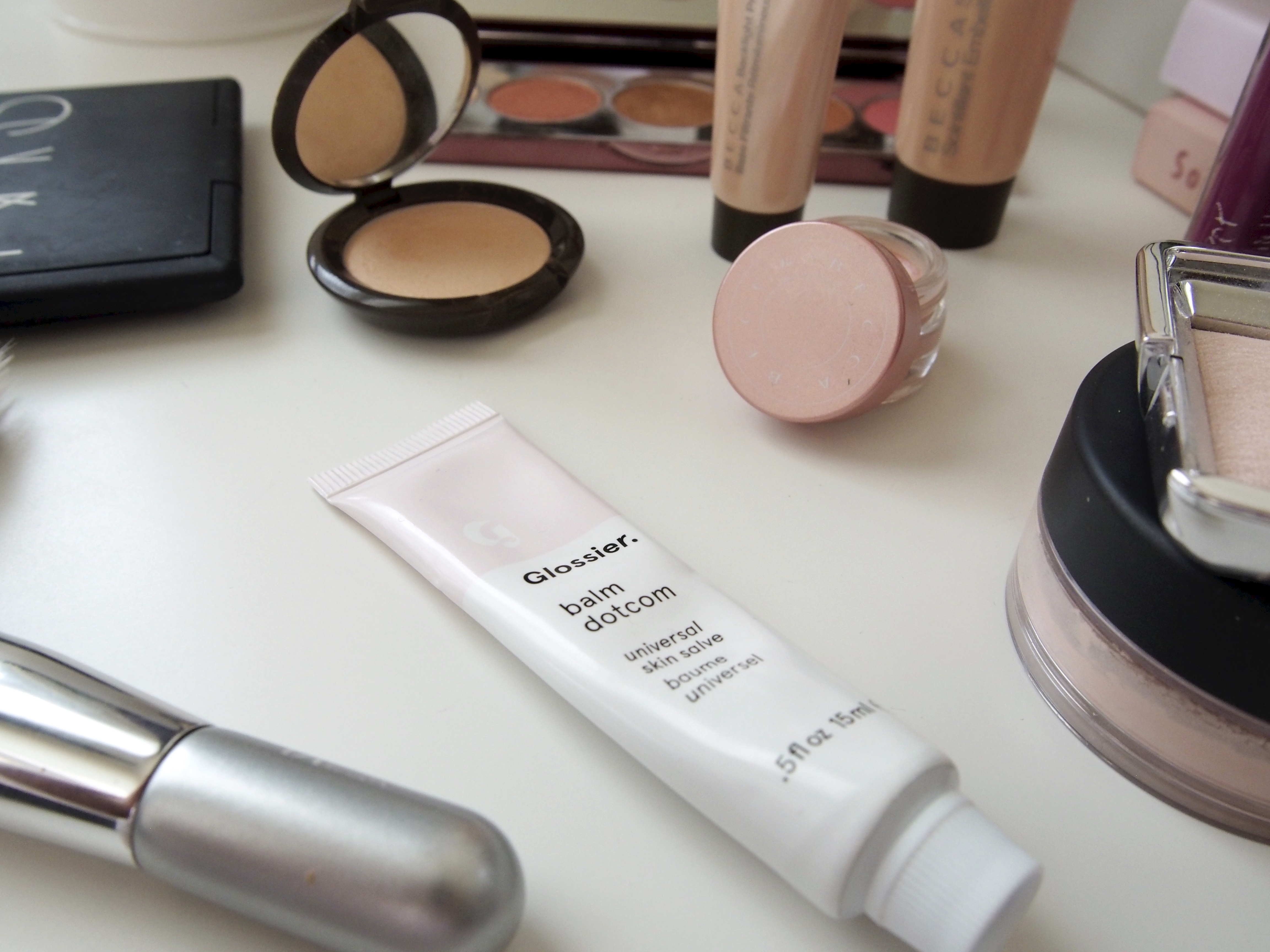 Glossier (20% off for you, reward for me!)
Glossier's laid back "skin-first" attitude is what initially drew me to their website.  I use the Balm DotCom every night and I always wake up with hydrated lips.  The texture is amazing, very thick and balmy.  I'm hoping to get many more of their products very soon.  On the shopping list are: priming moisturizer, soothing face mist, mega greens galaxy pack, moisturizing moon mask, stretch concealer, cloud paint.
Zoeva
This was one on my bucket list when I was in Germany and I picked up a stippling brush (125).  They're pretty affordable and there's a huge range of brushes to choose from.  They're high quality and I love the look of them.  I have a huge list of Zoeva brushes that I have my eye on and a few palettes too (Cocoa Blend is calling my name).
Colourpop
I have only tried their lip products (a tragedy, I know) but they're high quality and at an incredible price.  The Matte X formula is awesome and I highly recommend trying any of their products.  Next on my list are a few of their powder eyeshadows and maybe one or two of the super shock shadows.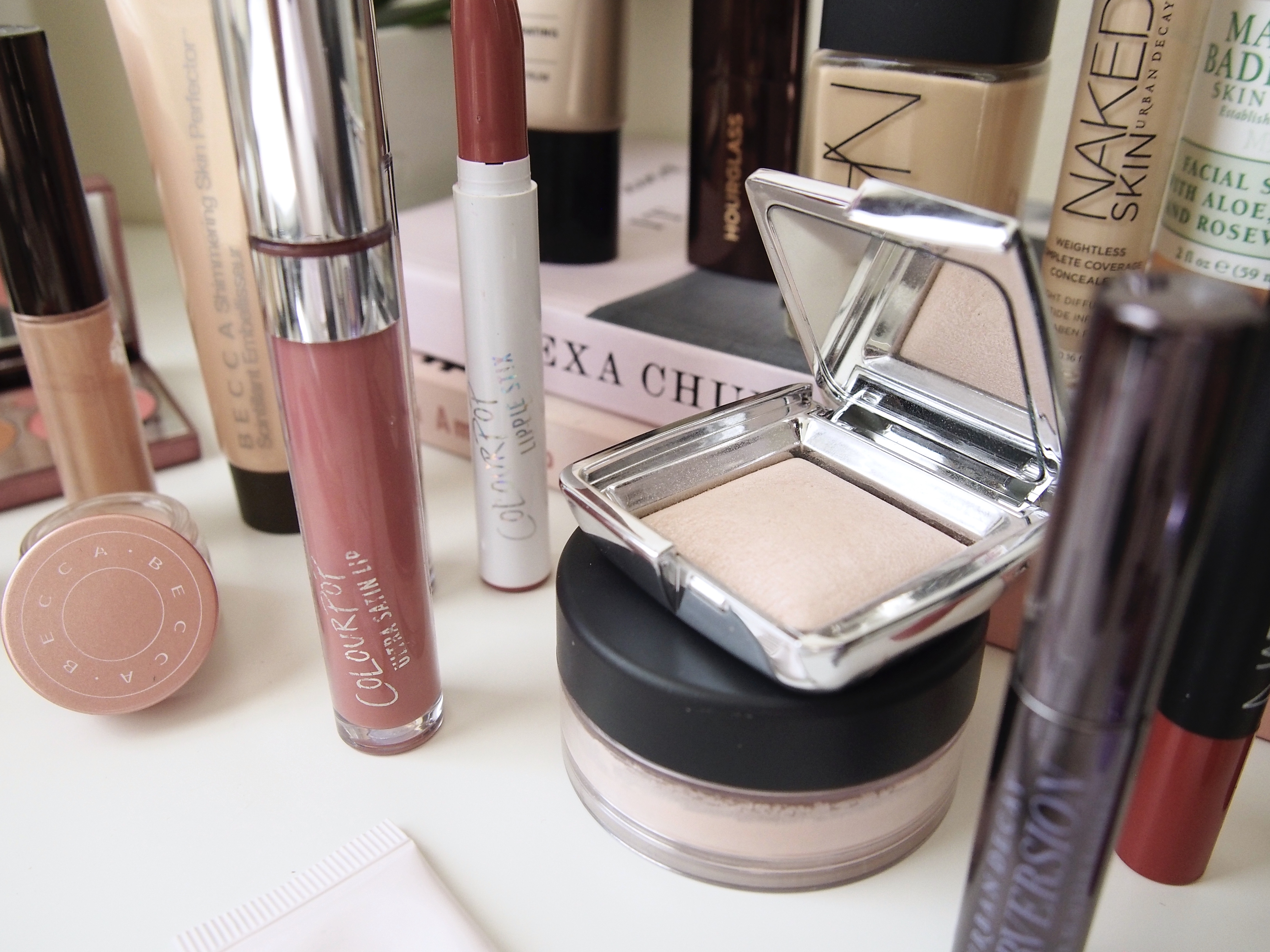 Hourglass
I only have two Hourglass products and both are fantastic.  The Vanish Stick Foundation leaves a smooth finish and lasts for hours.  The shade range is awesome and it looks better and better as the day goes on.  I also have an Ambient Strobe Lighting Powder in Incandescent Light which is a gorgeous pinky highlight that's a bit more subtle than some which I love to dust on for more everyday looks.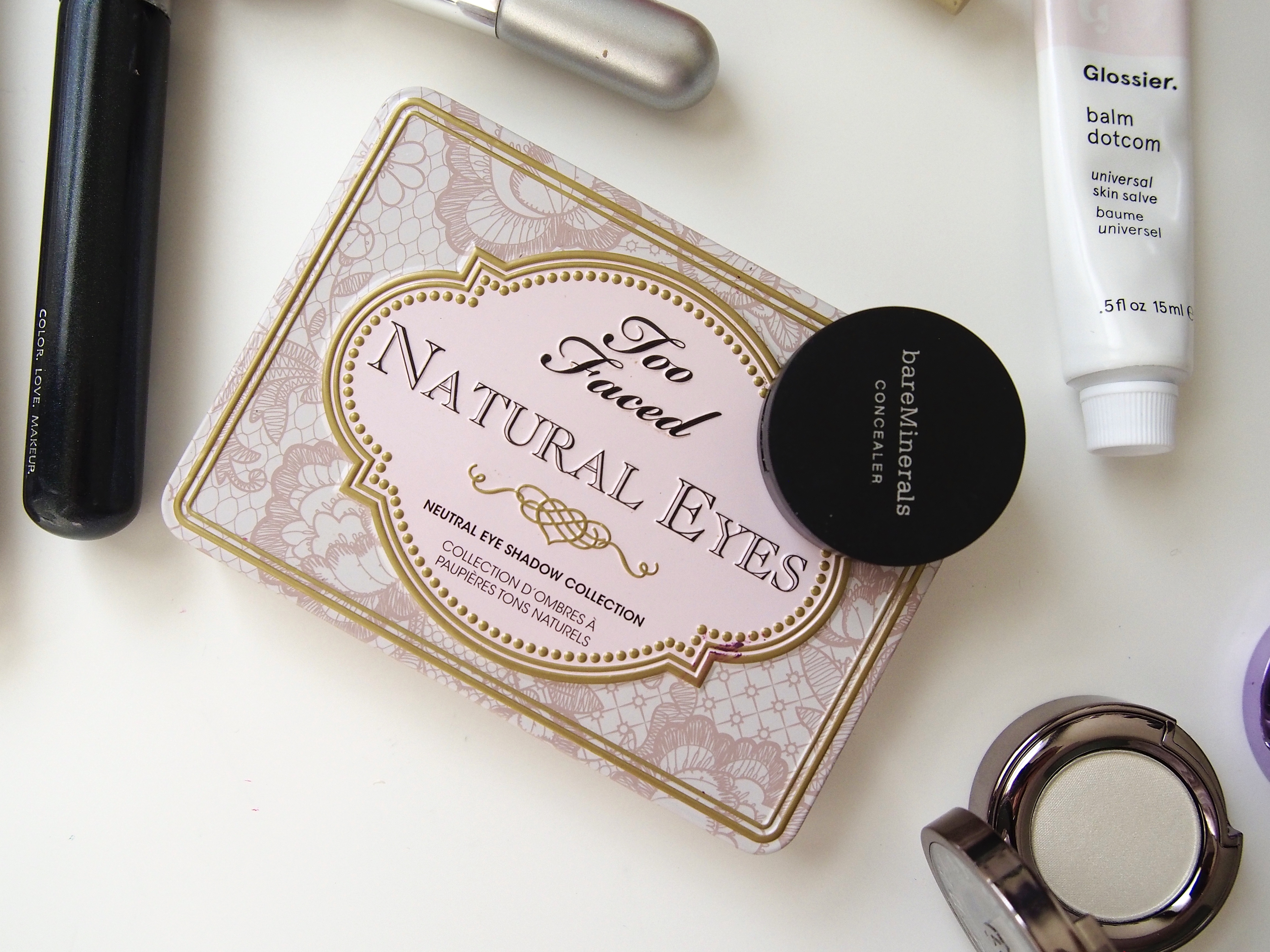 Too Faced
T0o Faced always has cute packaging and some of their products are really amazing.  The Hangover Primer is definitely one of my favorite base products because it's so hydrating and smells amazing.  Also, my absolute favorite eyeshadow palette that I always go back to is the Natural Eyes.  The shadows are easy to blend, pigmented, and the shades are perfect.  It also is one of the less pricy from the high end side of things.
These are just a few of the awesome brands that are cruely-free, you can check out even more brands here.  Prioritizing cruelty-free products is really something I want to start doing with my makeup and beauty routine.  What are your top cruelty free products or brands?