I've been traveling a lot this summer and I've gotten my travel makeup down to a very small makeup case with exactly what I need and not too many extras. Stick makeup is by far the easiest to travel with; no compacts to shatter, liquids to leak, loose powders to explode. It's also the easiest to work with on the skin after in-flight dryness and especially for summer vacations.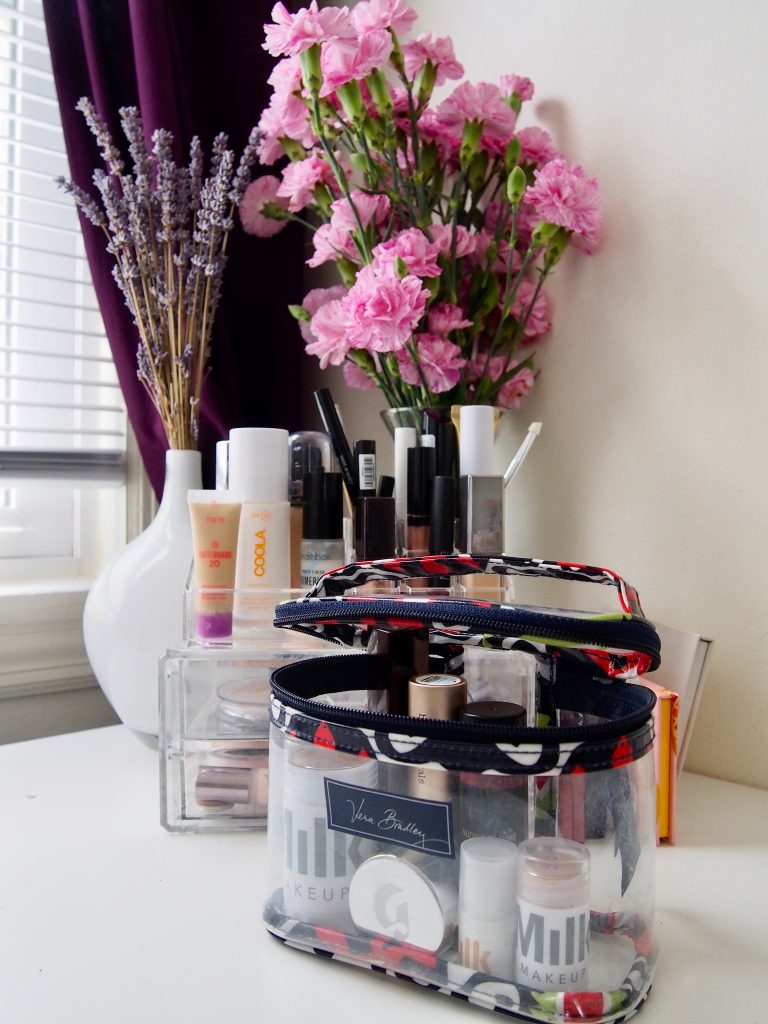 Brands like Milk Makeup and Nudestix make finding every product you need in a stick form so easy with such reliable, fun, and new formulas. And Supergoop even has a stick facial sunscreen now!
To prime, I like starting with the Milk Makeup Blur Stick primer because it lays a nice base for lots of cream products on top with a nice smoothing layer. Depending on if I'm going for a natural or more bronzed look, I'll put Milk Makeup Matte Bronzer Stick on my cheekbones, temples, jawline, forehead, and a little on my nose before foundation for a more natural look and blend it in with my foundation.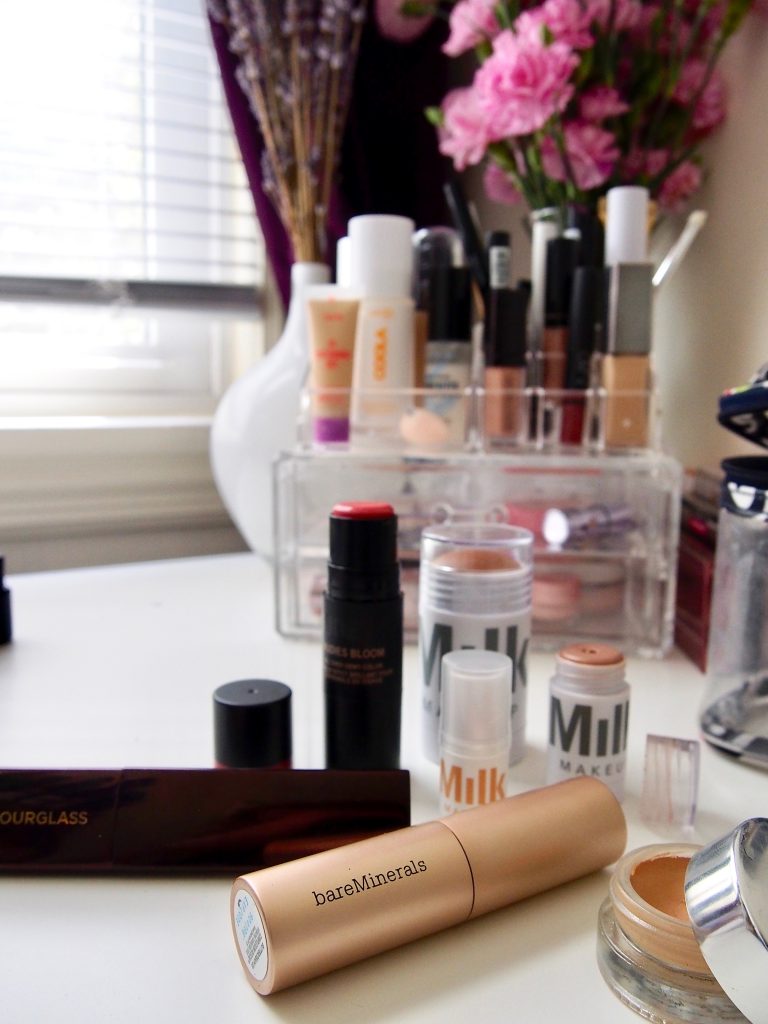 After that, the new BareMinerals Complexion Rescue Hydrating Stick Foundation SPF 25 feels like water on the skin and blends so easily. The coverage is natural, hydrating, and builds up so well. If I want something more long-wearing and less dewy, the Hourglass Vanish Stick Foundation is also stunning and has a great range of undertones in shades! The Hourglass one is one that looks better the longer it's on the skin so it's ideal for long days or events. I don't have a stick concealer right now but Glossier Stretch Concealer is in a pot and it's the same idea. Glossier's concealer is lighter coverage, super bendable and creamy.
If I want a more bronzey look I'll apply bronzer after foundation and concealer and warm up my skin then. Next I'll swipe some Nudestix Nudies Bloom All Over Dewy Face Color in Poppy Girl on a stippling brush then apply to my cheeks. This is such a new color for me! It was the only one left in stock on Sephora and I decided it was time to stray from my peaches and cool toned pinks for a nice fun watermelon shade. I think it will flatter so many skin tones and can be worn pretty sheer or more built up. To top it all off, Milk Makeup Highlighter in Lit is so glowy and looks almost wet on the skin, perfect for summer.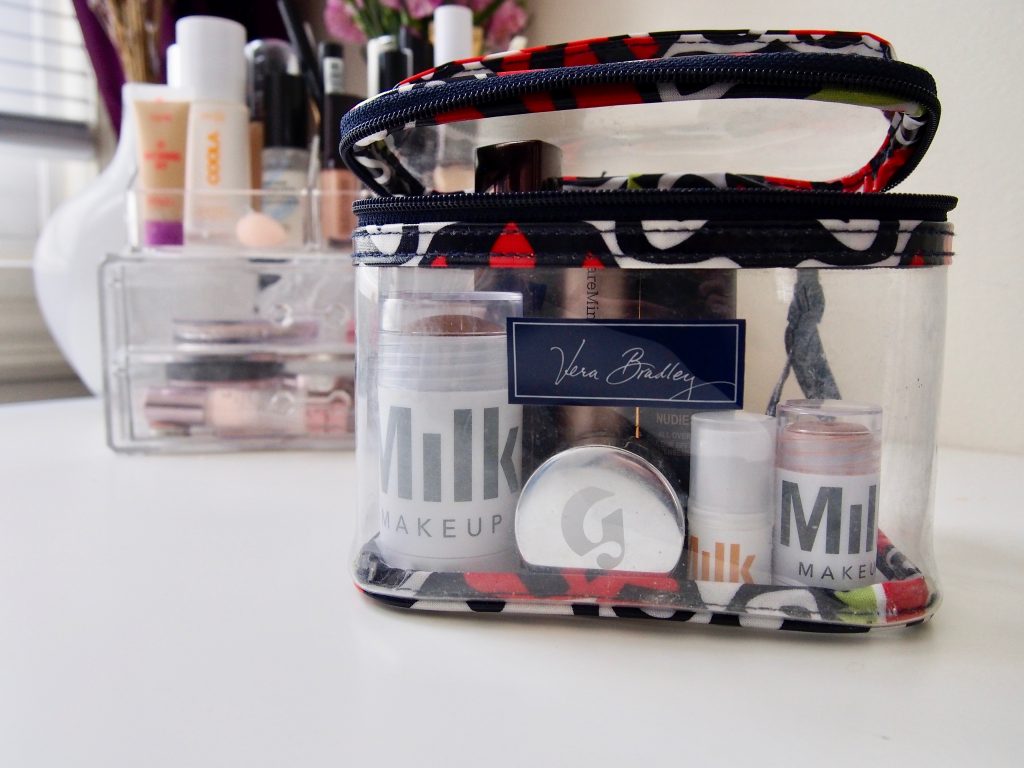 Usually with this look I'll powder my T zone and under my eyes but leave the rest really fresh and dewy. I do usually have to take an oil blotting sheet halfway through the day if I don't powder with this foundation. So many amazing products come in sticks that make summer makeup so easy for traveling and just ease of use, no foundation covered fingers or powdery finish worries.