I start thinking about waste a lot more this time of year. All the wrapping paper, tissue, and bows going in the trash from gifts has always bothered me. This year, I'm putting together a sustainable gift guide to inspire you guys to gift a little bit more eco-friendly this holiday season. There aren't just gift ideas because no matter how many gift guides I look through, everything looks a little too impersonal. So here are my ideas on gifting this season, with simpler wrapping and simpler ideas.
Sustainable Gifts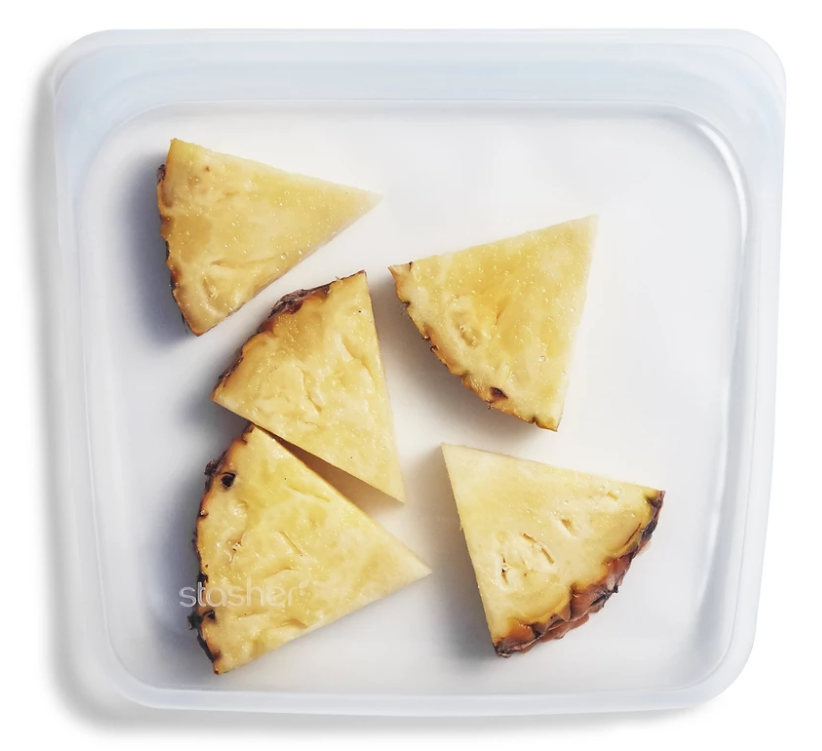 Stashers
Stashers have been one of the best additions to my kitchen. They're silicone and are freezer, dishwasher, microwave, and oven safe. With all the colors and sizes available, you'll easily find a few ideas for what to use them for. Personally, I store cooked quinoa, frozen fruit, fresh pasta, and more in mine. While I already have a few, I'm still adding these to my wish-list this year. Since I've owned these, I rarely reach for plastic bags to store or freeze food in!
Photo from brand
Metal Straws or A Great Water Bottle
I think we all know that person that uses disposable water bottles too much or could definitely use a metal (or bamboo) straw. I got my metal straws from Corkcicle but there are endless options out there. As for water bottles, Yeti's are amazing and definitely worth the money, but Corkcicle and Swell have great options too.
A Quip
A Quip is at the top of my wish-list this year. They're electric toothbrushes you can reuse endlessly without the need to replace the head every few months. This is an innovative and practical gift that I saw at a few anonymous gift exchanges last year.
A Kindle
If you know someone that loves to read and would be willing to give up the paper books, this is a way to buy and rent books without creating any paper waste. It's also incredibly useful for travel or a commute so you can bring along your current book and endless others without taking up space (or weight) in your luggage.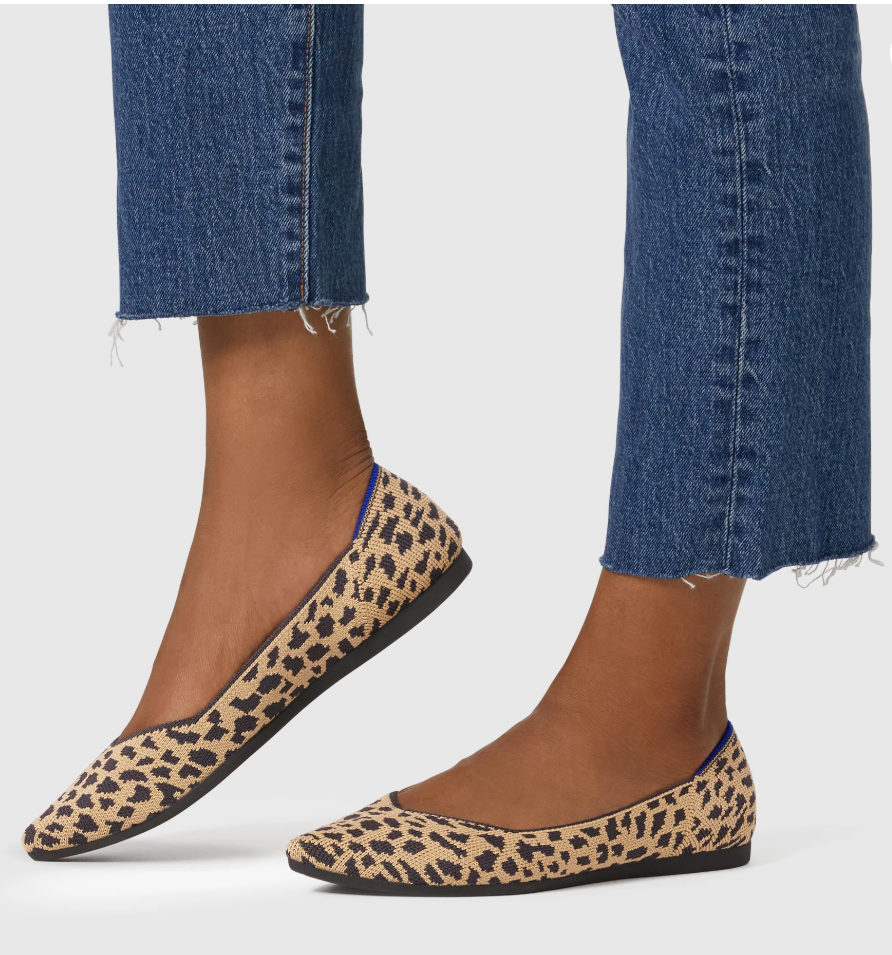 Rothy's Or Other Sustainable Fashion
Rothy's shoes are made of plastic bottles and carbon-free rubber. These shoes are way more stylish than you'd expect and have repurposed over 42 million plastic bottles. And the best part, they're safe to throw in the laundry when they need to be cleaned.
Other sustainable fashion brands include Everlane, Athleta, Levi's and many more.
Photo from brand
Clean Beauty
If your gift-recipient loves getting skincare and makeup as a gift, check into some clean brands. Favorites of mine are Biossance, Kopari, Bite Beauty, RMS Beauty, and Farmacy. These are so fun to pamper friends and family during the holidays and many of these brands have sets to try lots of products.
Gifts that Give Back
In addition to gifts and wrapping ideas for a more sustainable holiday season, I wanted my sustainable gift guide to highlight a few brands and products that give back to charity or those in need. You can do this by making a donation to a cause in someone's name or by giving them one of the many products that are connected to a specific charity and donate some of the proceeds.
So many companies have products or promotions going on this time of year that give a portion of proceeds to a charity. This can be a heartfelt way to give a gift to someone in love and give to a cause you (or they) care about at the same time. Good examples of this are Lush's Charity Pot and some other specific products they release during the year, Kiehl's Wellness Enthusiast Set, or Bombas, which donate a pair of socks for every pair purchased.
Eco-Friendlier Wrapping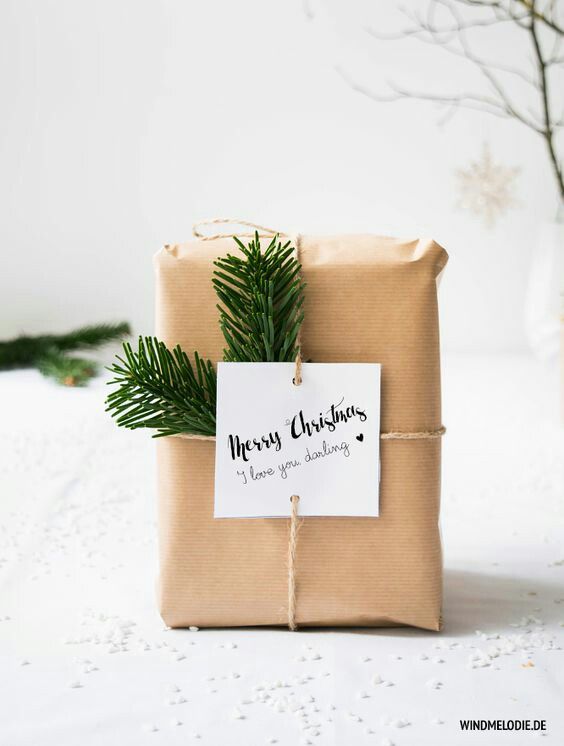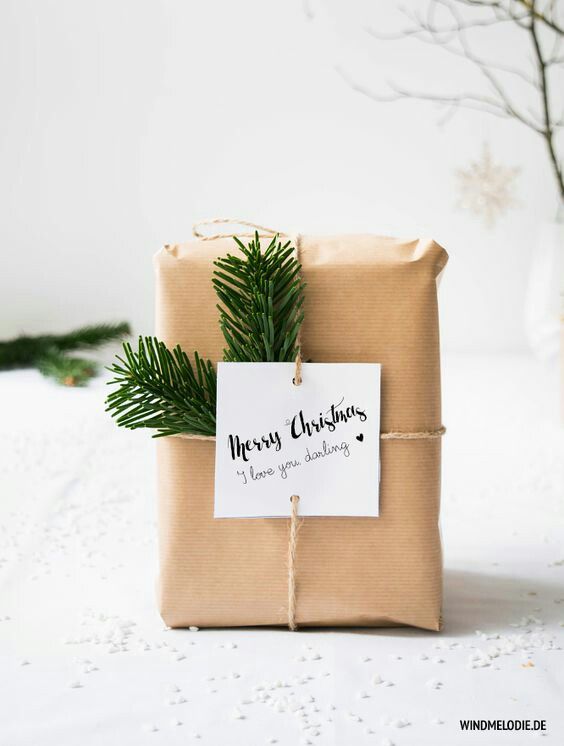 In my family, I'm known for wrapping my gifts in painted inside-out Trader Joe's paper bags. I cut them apart, flip them over, and use festive paints and glitters to make custom wrapping paper for each gift. We also reuse ribbons from past years' gifts and haven't bought a new spool of ribbon in years.
Try searching pinterest for ideas for gift wrap with brown paper bags, some beautiful packages use pine needles and twine instead of a bow to bring a wintry look to plain packages. I even have my own board of wrapping ideas to give you some inspiration.
Another idea for gift wrapping is to use festive tea towels or cloth tied up to wrap gifts or finding ways to skip the tissue paper.
I encourage you to gift a little more sustainably this year. The holidays increase shopping, shipping, packaging and waste so this year, try to reduce a little. Even if it's simplifying your wrapping or giving a gift that is attached to a charity. I also love the idea of scaling back on the bright and shiny gifts to something more approachable, heartfelt, and handcrafted. I hope you enjoyed this sustainable gift guide and are inspired by a few of these ideas!