Hello lovelies!  Today is the first day of Autumn here in the States and I am so excited!  I've been waiting to break out the dark lips and chai tea for a while now!  Although I'll miss sitting in my backyard all day writing posts, I think I'll be content on my couch with a blanket wrapped around me and a cup of hot chocolate nearby.  A lot of people get really sad when summer comes to an end but I feel that it's all a matter of perspective right?  You have to find small things about each season that make you excited, and Autumn is definitely the queen of little things.  Sweaters, dark lipsticks, bronze eyeshadows, warm drinks, amazing smelling candles and crunching the crispy leaves are some of the things that make me beyond stoked for Autumn every year.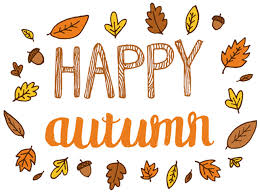 So so so many people get really down thinking about the end of Summer so to avoid that, I've complied a list of things I love about Autumn and chillier weather.
Sunrise is later so we don't have to wake up before 6 to see it every day!
Jeans have returned into my everyday wardrobe
Sweatpants are the weather-appropriate lounge-wear
Getting some air is actually refreshing
Walking through leaves and the amazing sound of them crunching
Apples are at their prime
Pumpkins in general
Pumpkin pie, I make a killer one
Halloween
My birthday
The colors of the clothes (navy, burgundy, forest green, etc.)
Fall TV shows return
Days are shorter resulting in longer nights (a.k.a. more sleep on the weekends)
As with anything, if you have a positive attitude, you'll have a much better time than if you're bumming everyone out sighing loudly at every mention of Autumn.  Wishing you all a happy Autumn!
xoxo