Every month, I have a makeup routine that I follow more or less.  I switch it up on the eyes most days but the way I do my foundation and everything else usually stays the same.  There's always those one or two makeup products I use every day because I'm just so excited about them, this month, those two happen to be my Becca Afterglow Palette and Too Faced Natural Eyes Palette.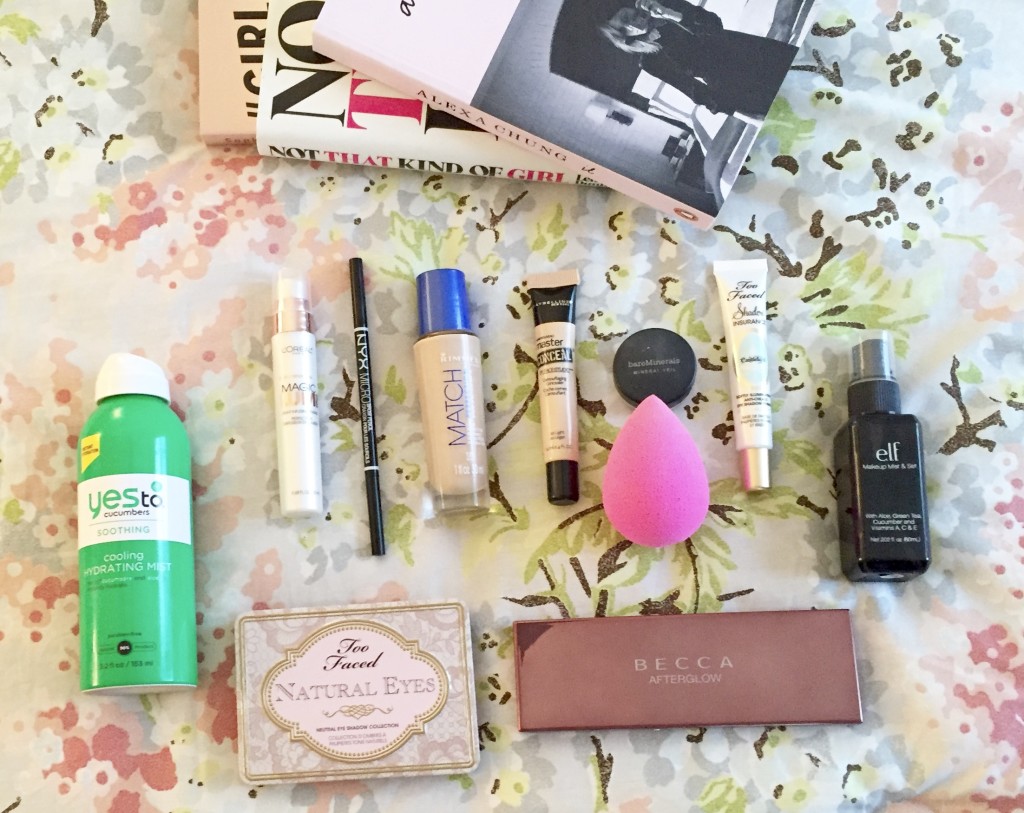 This month, I've been starting off with the L'Oreal Lumi Light Infusing Primer all over my face to give some lit-from-within light.  For foundation, I've of course been using my Rimmel Match Perfection Foundation with Maybelline's Master Conceal under my eyes and where there's any redness, both blended out with my trusty beauty blender.
I set all that with the Bare Minerals Mineral Veil and for blush, I've been loving Wild Honey from the Becca Afterglow Palette.  For highlighting I use my Becca Moonstone  Shimmering Skin Perfector Pressed from the Afterglow Palette (see review here).  
On the eyes, I begin with my favorite Too Faced Candlelight Shadow Insurance which keeps eyeshadow in place longer than any other I've used while giving a gorgeous brightening effect to the eyes.  Next, I use my Too Faced Natural Eyes Palette starting with Heaven all over the lid, Nudie also all over the lid, Honey Pot from halfway to the outer corner, and Cashmere Bunny in the crease.  Honey Pot gives the rest of the shades which are all mattes a really beautiful eye-opening look.  For brows I go with the NYX Micro Brow Pencil in blonde.
Lips have been either very dark or completely bare this month, mainly just a lip balm this month…before my first order at ColourPop…
As always, I finish with my e.l.f. Makeup Mist & Set and after that dries I spray my favorite Yes To Cucumbers Cooling Hydrating Mist before going out in the cold, keeping my skin hydrated!
xo