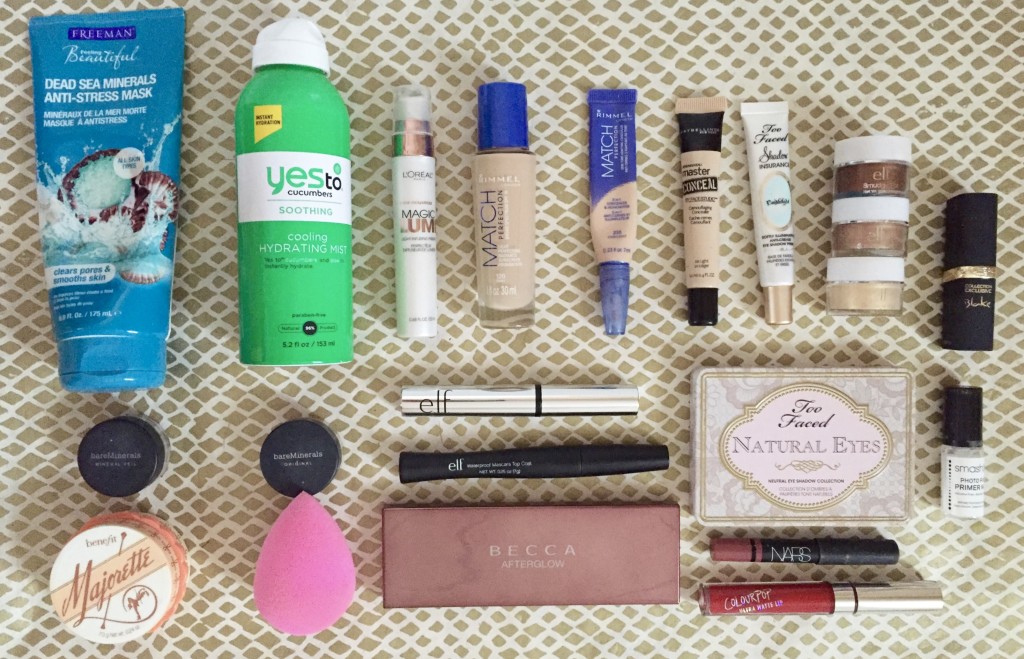 There is something about a new year that gets me so motivated.  This is the time of year that I make so many lists that my notebook of lists is filling up fast.  I have a list of makeup I want to try, places I want to go, makeup I want to get rid of, a list of resolutions, specific wish lists from when I spend too long going through an entire brand's website and so many more.  But this list is about all that makeup that I look back and think that that was something worth being in my 2015 beauty favorites.  Here are my top products and 2015 beauty favorites…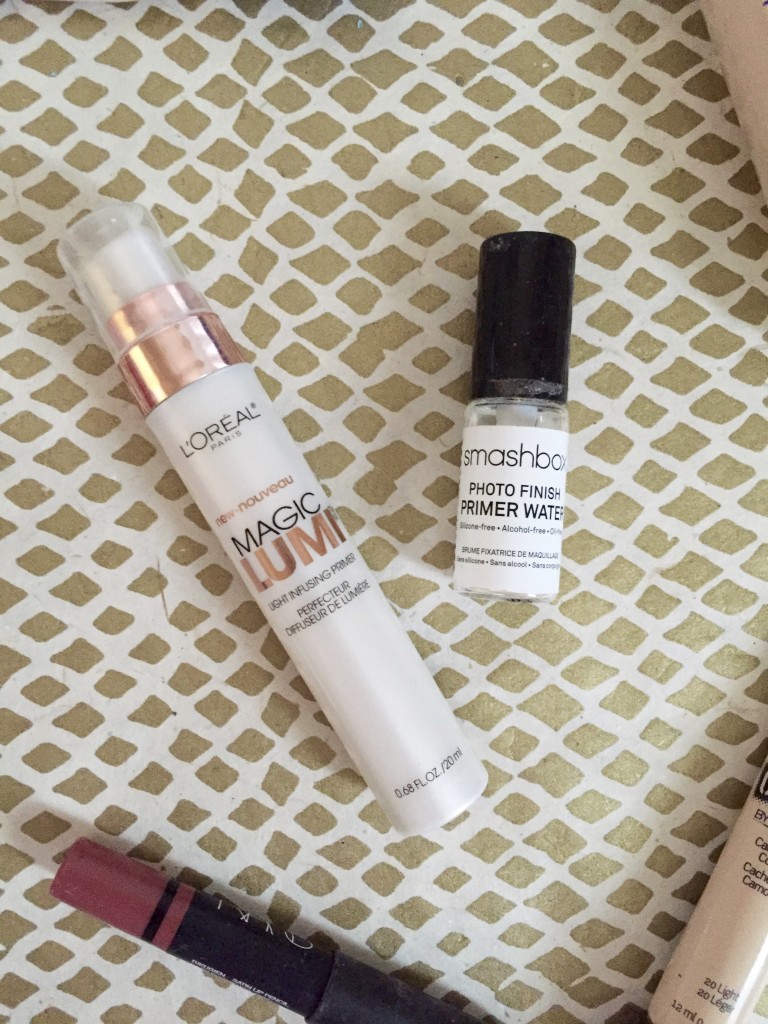 My top primers are definitely the L'Oreal Magic Lumi Light Infusing Primer and the Smashbox Primer Water.  I have tried so many primers from elf to smashbox and the L'Oreal primer is the only liquid/gel that actually helps keep my makeup on instead of aiding it in sliding off my face faster.  It provides the most beautiful glow to my skin and keeps my makeup smooth all day!  The Smashbox Primer Water was one I was a bit nervous about for a bit but now I'm almost done with my sample and I'm so upset.  Since it's a water, it sinks into your skin and feels like it's really adhering your makeup to your skin, in the least scary way possible.  My makeup looks crazy natural with this primer.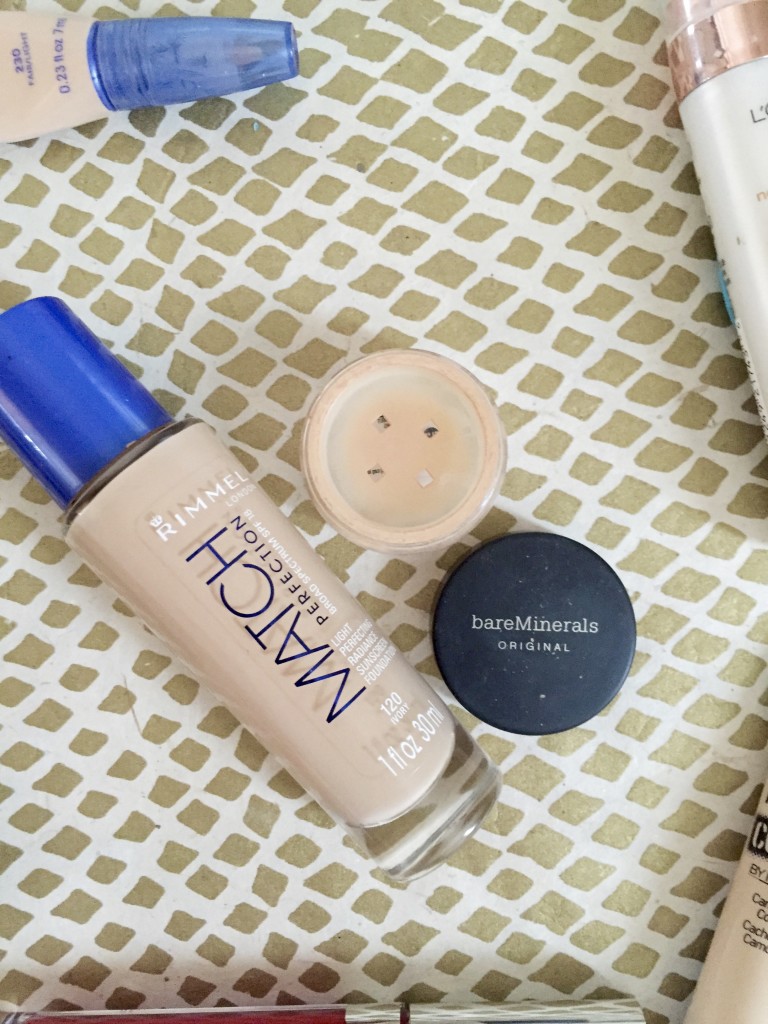 Obviously I'm raving about the Rimmel Match Perfection Foundation again.  That foundation has the perfect amount of glow for me and it has a sheer to medium coverage which is perfect for everyday.  It layers really well with powder, not looking cakey at all.  Please try this if you haven't.  Another foundation favorite of mine was the Bare Minerals Original Foundation.  I love a powder foundation for when my skin looks nice I just want to even it all out.  It is by far the easiest foundation you will come across with a simple Swirl, Tap, Buff to apply it perfectly every single time, and with a shade range like that?  It's insane.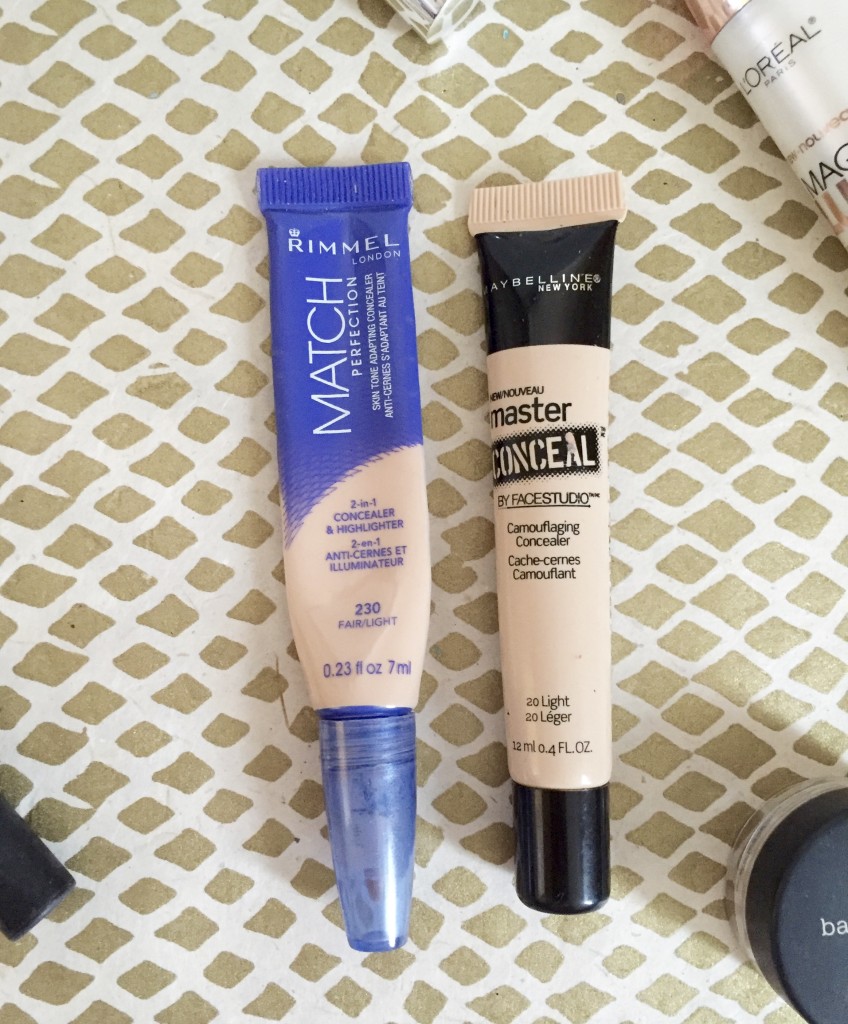 My top concealers this year are both drugstore, I love the Rimmel Match Perfection Conceal and Highlight for my under eyes because it looks natural and blends really well but I kind of can't stand the paint brush applicator it comes with.  My favorite concealer for spots and redness is the Maybelline Master Conceal which blends so well and is so hygienic in the tube (thank you Maybelline).  Although it doesn't build that well, it doesn't wear off all too easily.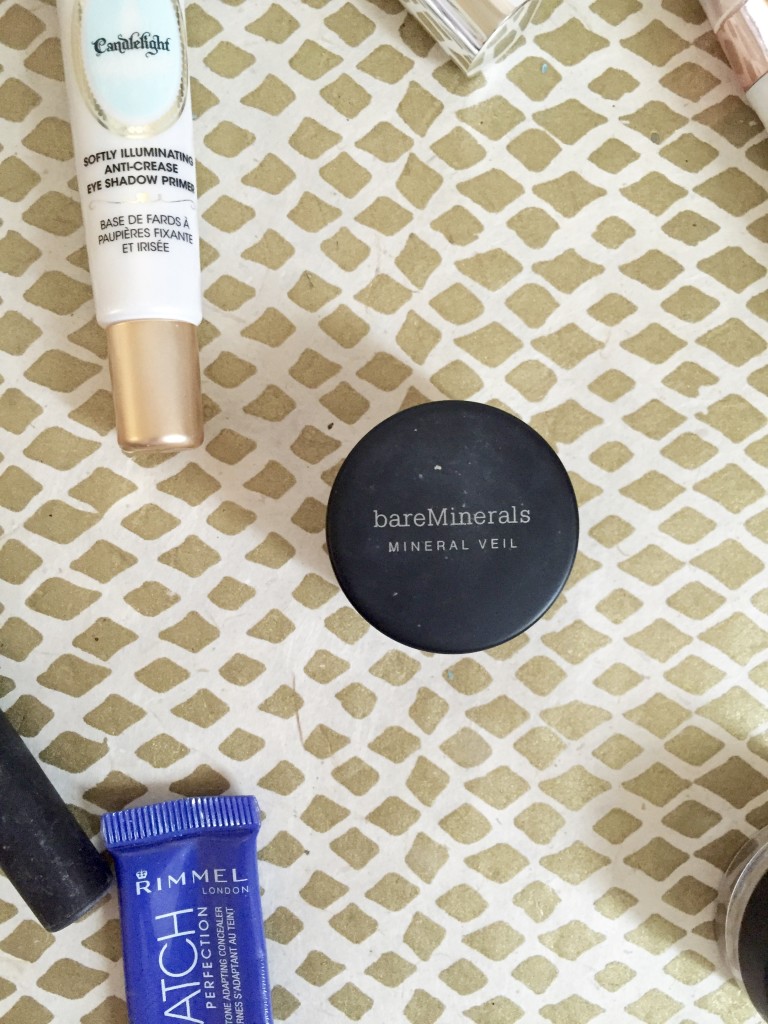 My main setting powder this year has been the Bareminerals Mineral Veil ever since I shattered my beloved Rimmel Stay Matte.  I think I like them both equally but this year I think the Mineral Veil suited to my needs better than the Stay Matte.  It feels so light and I think it controls shine more than some (like the benefit Agent Zero Shine).  And it's translucent so there's no shade matching funny-business.  It makes my skin very smooth for an even application of blush and highlighter, 100% worthy of 2015 beauty favorites status.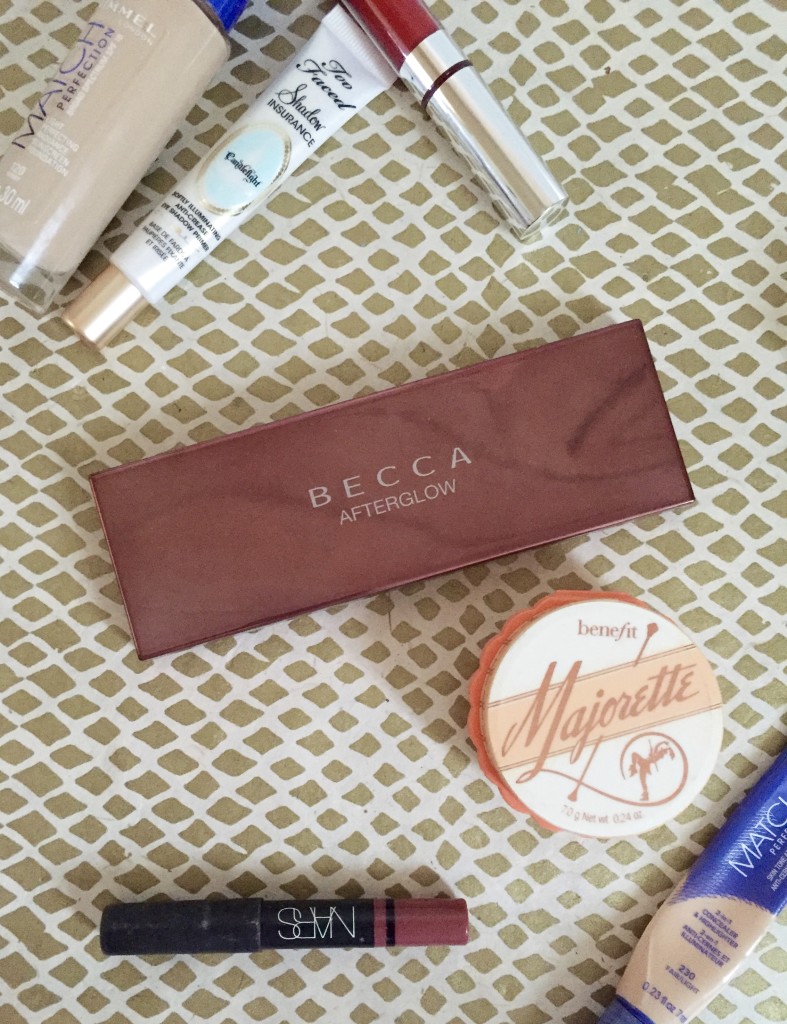 For blush and highlighter, I love my benefit Majorette which looks fantastic underneath a powder foundation for a super natural look.  Also, my Becca Afterglow Palette (review here) might be one of my three best purchases of the year (definitely will be in way too many posts the next few months), with two blushes and three highlighters.  I love using Moonstone as a highlight, Rose Gold as a blush overlay, Topaz as an eyeshadow, and Wild Honey for blush.  Flowerchild doesn't get as much use but still beautiful.  Becca blushes are underrated and this palette is the best Becca introduction you will find (especially at just over the price of a single highlighter.)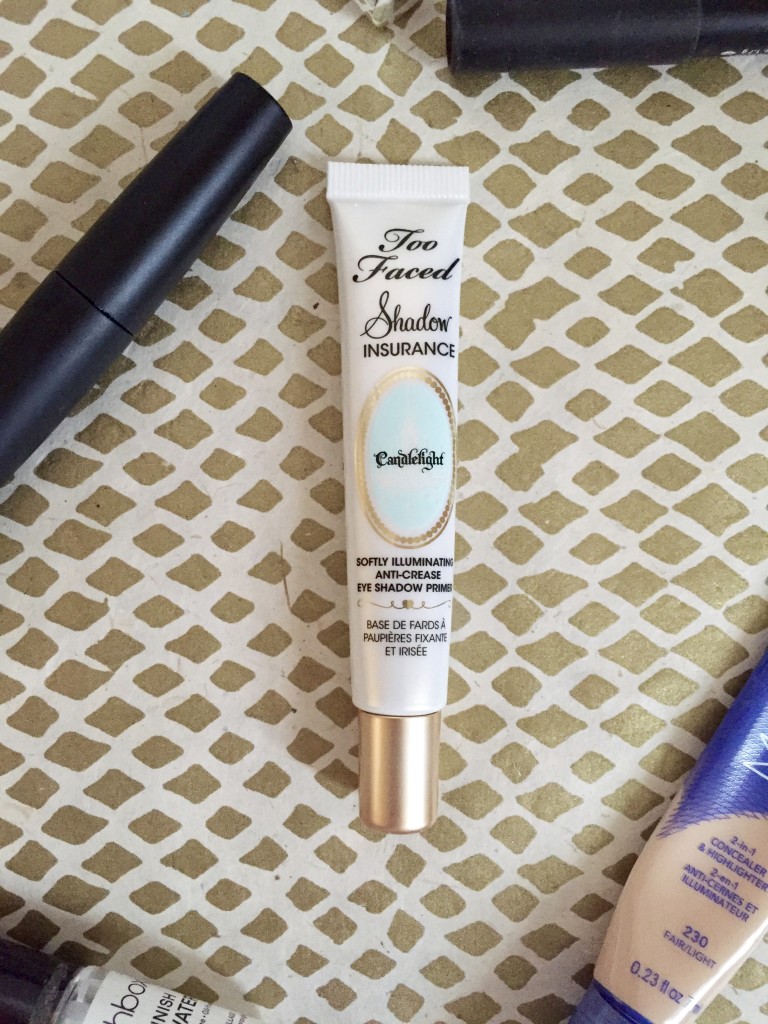 My #1 eyeshadow primer is Too Faced's Shadow Insurance in Candlelight because it's such a beautiful bright gold that brightens my eyes so much, can be worn alone, and any shadow over this ain't going anywhere.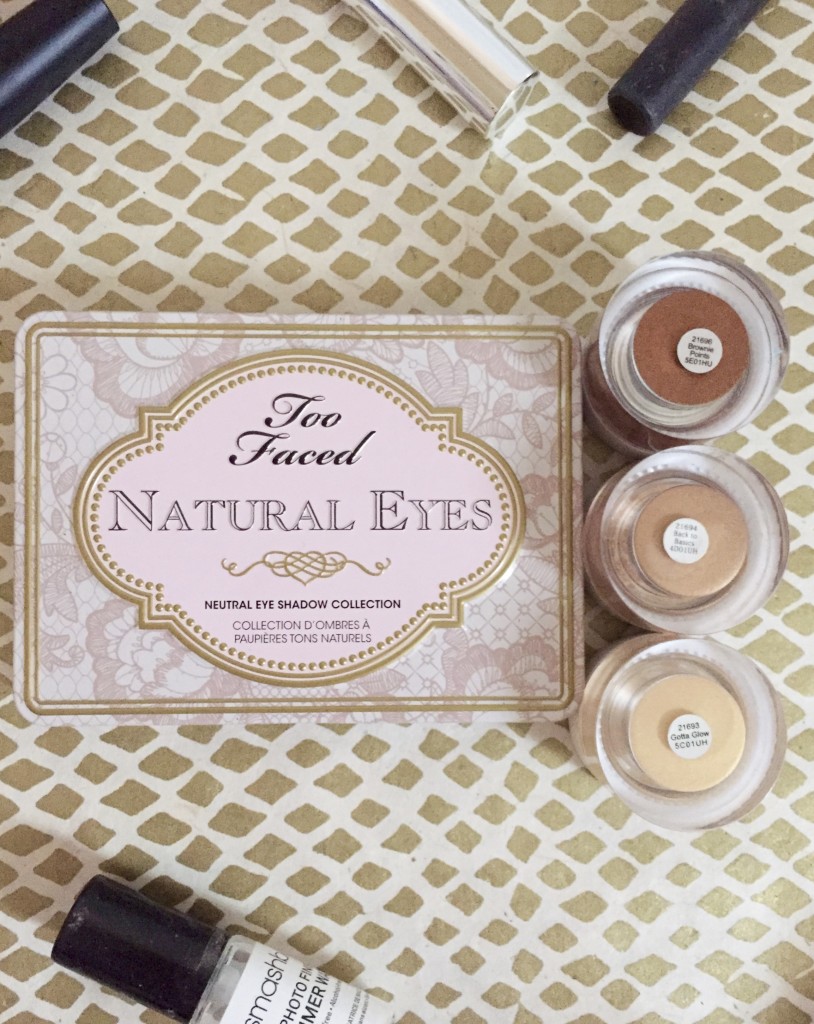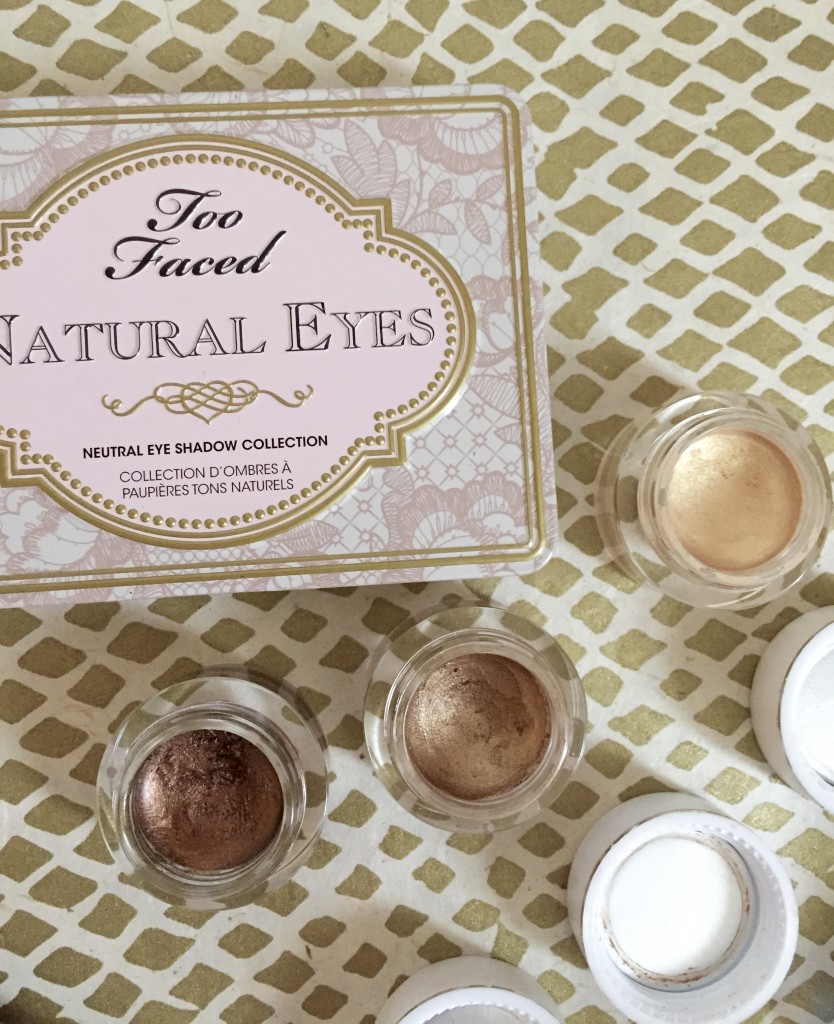 The Too Faced Natural Eyes eyeshadow palette has amazing shades for every day and I can't even count how many looks I've made with these 9 shades, 7 if you don't count the glitters I rarely use.  There's a very similar palette called the Too Faced Natural Mattes which leaves out the 2 glitters and 3 satin shimmers for 5 more mattes with 4 of the same shades.  They blend so well and I think this palette is worth the money if you love natural eyes.  Another eyeshadow favorite is the elf Smudge Shadow Pots.  The colors are gorgeous (I have Gotta Glow, Back to Basics, and Brownie Points) and they blend really well together and are so soft…if you work fast.  Once these dry, they set and do not move for anything, waterproof eye makeup remover necessary.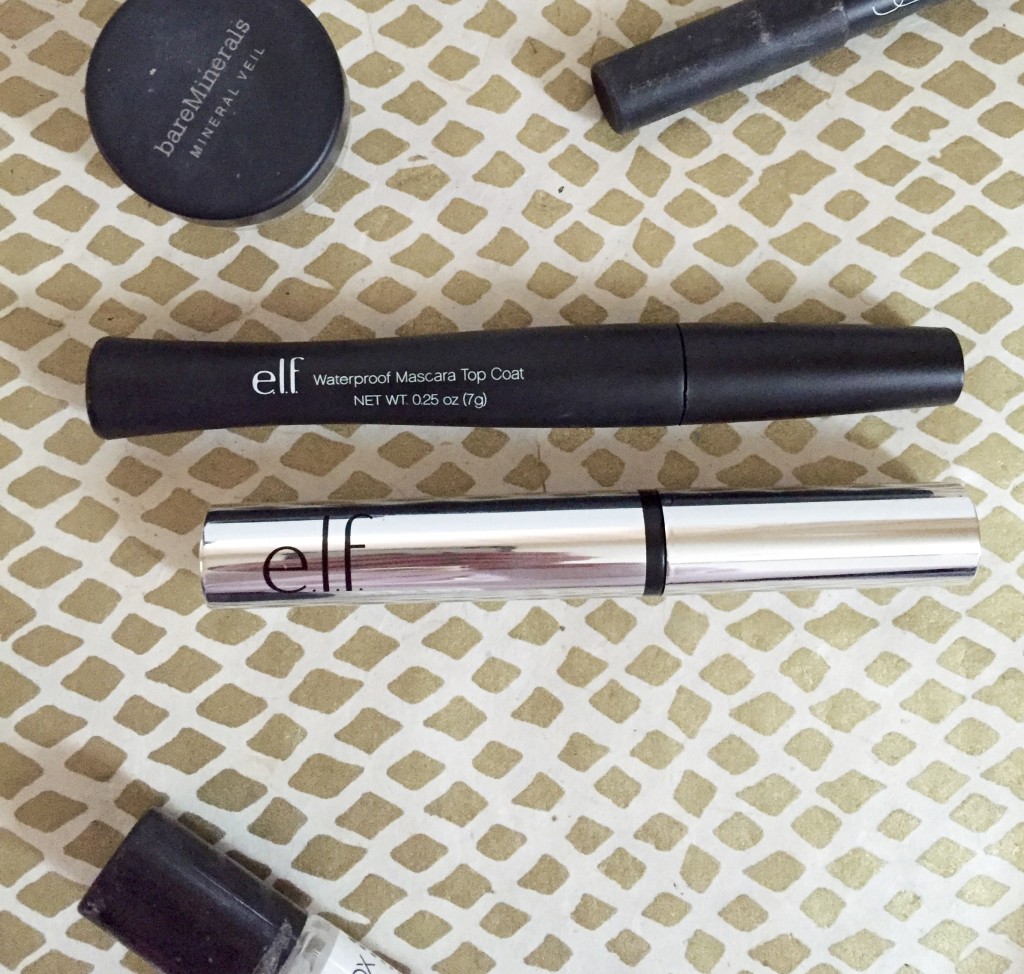 I haven't found my stand out mascara this year but I can say that I am 100% in love with the elf Lash Tint which simply darkens your lashes and doesn't thicken or lengthen, perfect for no makeup days or very minimal makeup days.  Also perfect for lower lashes if you prefer subtler lower lashes because of the crazy tiny brush on there!  Also, the elf Waterproof Mascara Top Coat may very well be my #1 favorite find all year because any runny mascara doesn't budge with a single coat of this stuff.  I promise.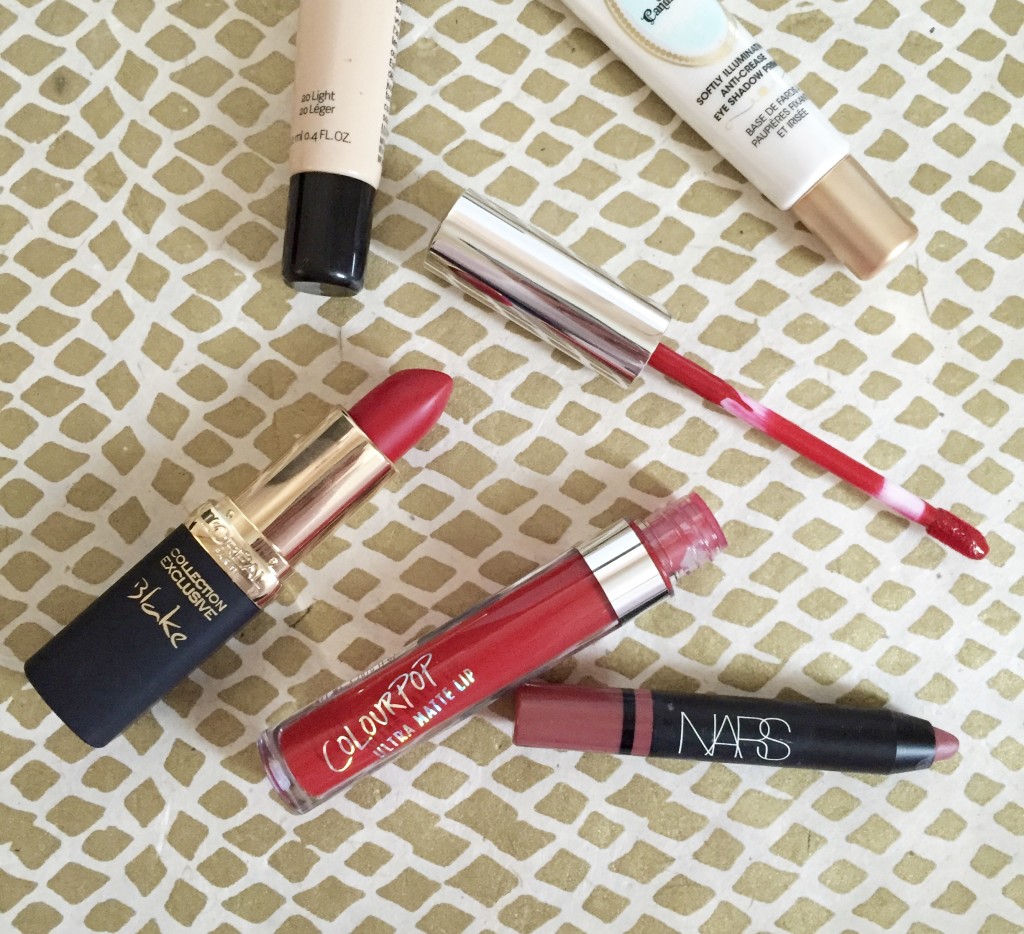 Lips, my favorite part.  I love the Nars Satin Lip Pencil in Rikuguien and L'Oreal Blake's Red.  Rikuguien has gotten so much use and is a perfect pinky shade for me, with a satin finish that feels moisturizing and long-wearing on the lips, definitely investing in more of these.  Blake's Red is the most perfect true red that is great for day or night and is so long wearing.  It's also a gorgeous matte but not too matte finish that still feels pretty moisturizing for about 4 to 5 hours before it's just matte and loses it's hydrating feeling but the color is still there!  I was hesitant to buy anything from Colourpop because it's so hard to buy makeup online without knowing what I was exactly buying.  I jumped on the wagon and got two Ultra Matte Lips, and they are fantastic.  Creeper lasted over 14 hours before I scrubbed it off!  I forgot it was there after a little while and it was incredible!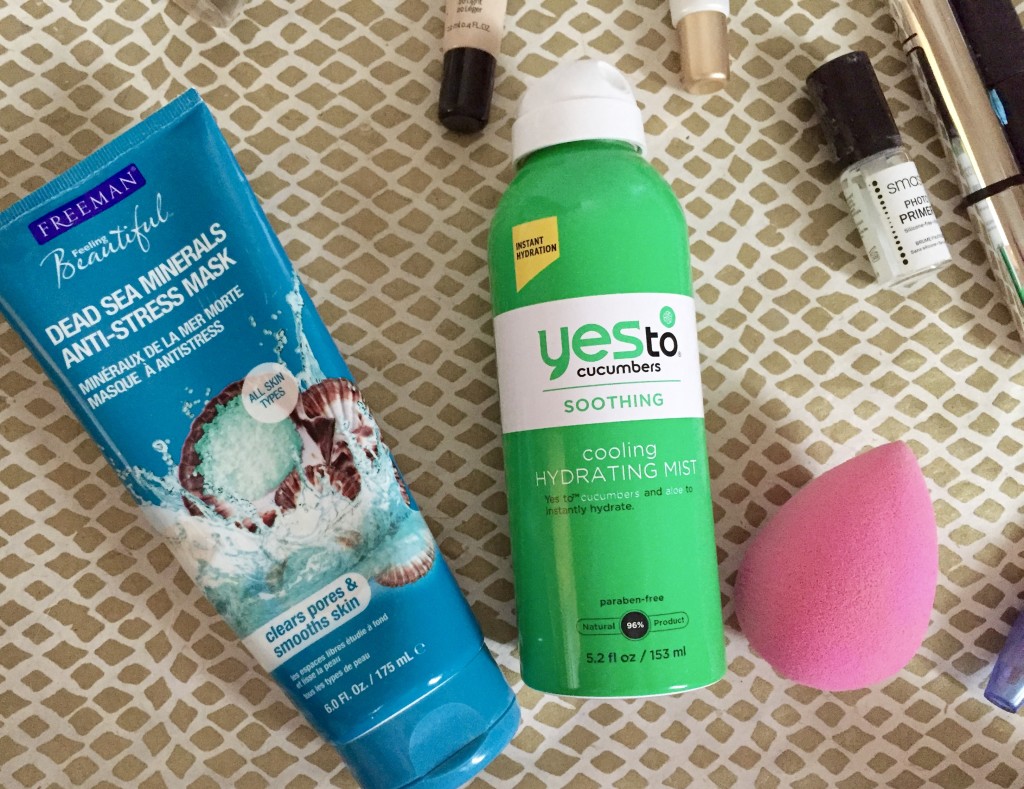 Skincare has been a bit shaky this year but near the end of the year I got really into skincare when my skin decided to go crazy dry on me.  My top mask has been the Freeman Anti-Stress Mask, this has saved my skin and it's incredibly affordable!  Also, I'm not sure why I didn't invest in the Cetaphil Moisturizing Cream before I got it in my Jingle VoxBox but this stuff heals dry patches in two days or less, fantastic moisturizer if you're struggling with dry skin. Lastly, the Yes To Cooling Hydrating Cucumber Mist has been amazing for locking in moisture over my makeup before I go out in the cold, which is definitely worth making it in the 2015 beauty favorites post.  The beauty blender has changed my makeup blending game.  I can't function without it anymore and I really am shocked I didn't invest before.
I think that's all for 2015 beauty favorites, I can't wait to see what the beauty industry comes up with next!
xo