Everything I got excited about this week revolves around the idea of super natural, barely there makeup, which has been an overlying theme in my life the past 4-6 weeks. Light foundation and glowing skin are my daily go-tos, here's how I do it.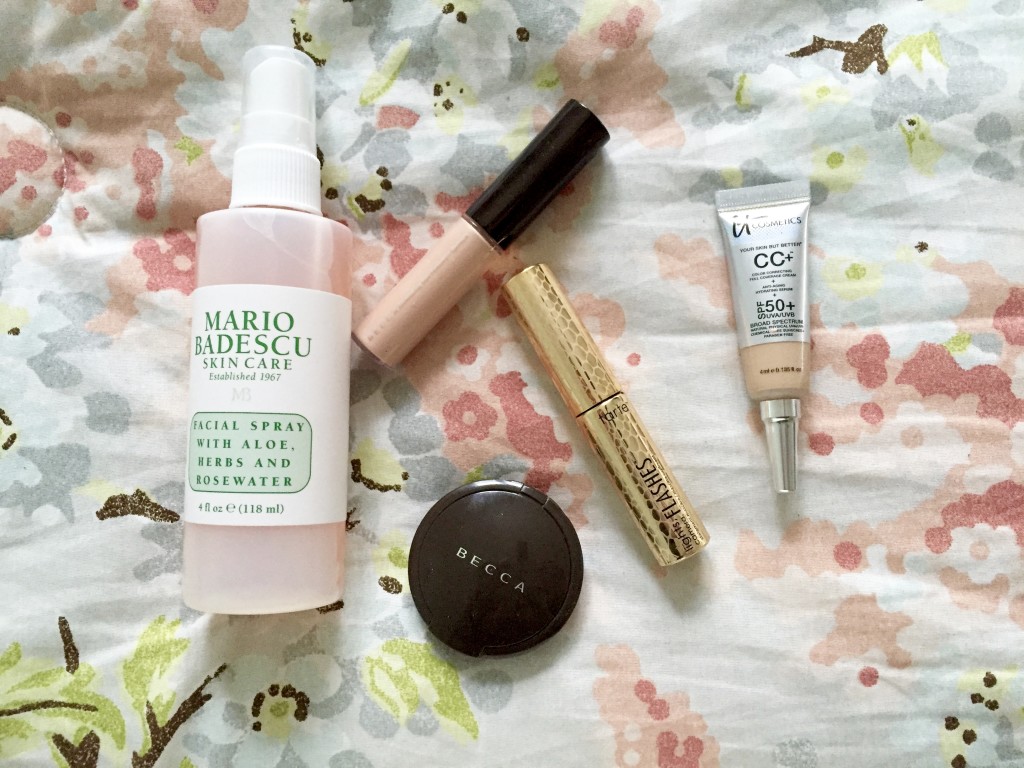 At least 2 or 3 times a day I spray my face upwards of 5 times with the Mario Badescu Rosewater Facial Spray (which I got way back in October when I spent way too much on makeup).  It soaks in immediately and makes my skin feel fresh and a little bit better.  It smells very strongly of rose so if that's not something you're into, skip it and maybe try Clinique's new facial mist.
Under my foundation I like to start my makeup right with a healthy dose of Becca's Shimmering Skin Perfector Spotlight in Moonstone which is the liquid one that looks crazy natural.  The shade is so perfect for lighter skin tones, it blends in no problem and doesn't give that crazy line of highlight but a really natural lit-from-within look.  I use this basically all over my face.
Over that, I love a lighter coverage foundation these days so the It Cosmetics CC+ has been just the ticket to a light coverage that still actually has coverage.  This is a mini of course but let me know your top light foundations!
After my foundation I go in with the Becca Shimmering Skin Perfector Pressed in Moonstone on the points that I really want some glow, specifically the tops of my cheeks.
Lastly, I tried the tarte Lights, Camera, Flashes mascara which is tarte's bolder mascara for the first time a few weeks ago and I got so many compliments on how dark and thick my lashes were.  Although the brush really hurts if it touches your waterline, I'm willing to be extra careful and have kick butt lashes.
What were you excited about this week?
xo