June has come to a close and I can't believe that half the year is over.  I've only got a few favorites that you've seen quite a few times on the blog the past few weeks.  Including Colourpop and Smashbox, I've got some good June favorites.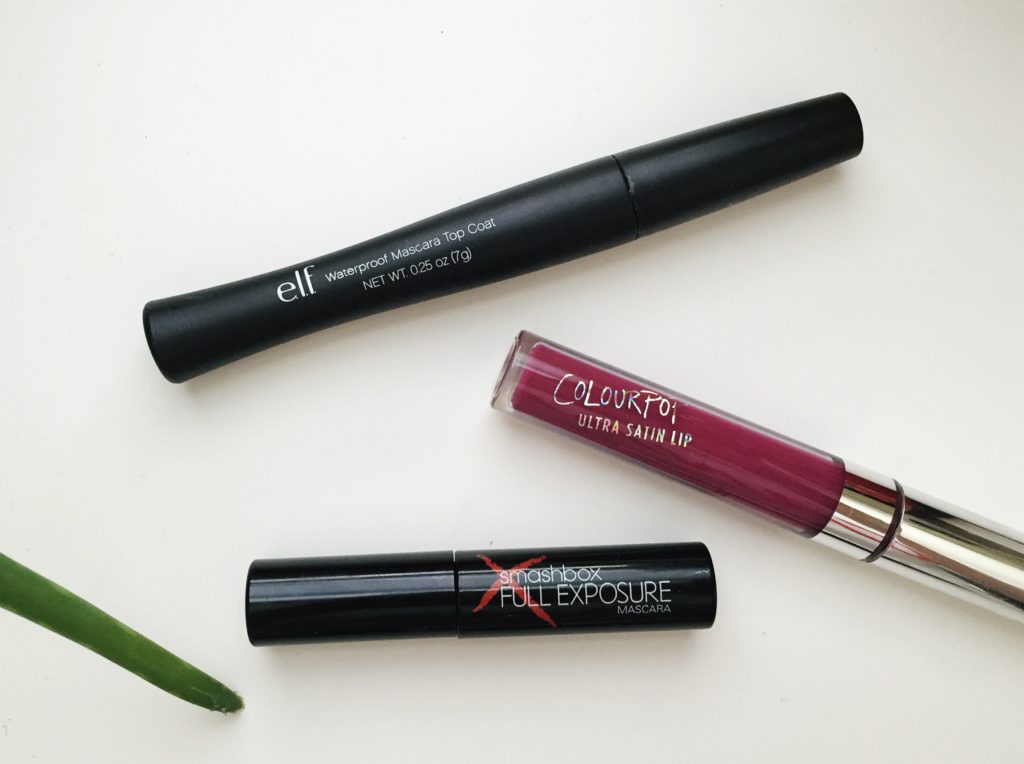 I can't even count the amount of times I have mentioned the elf Waterproof Mascara Top Coat.  It's amazing and you need to order it STAT especially for summer and beach days.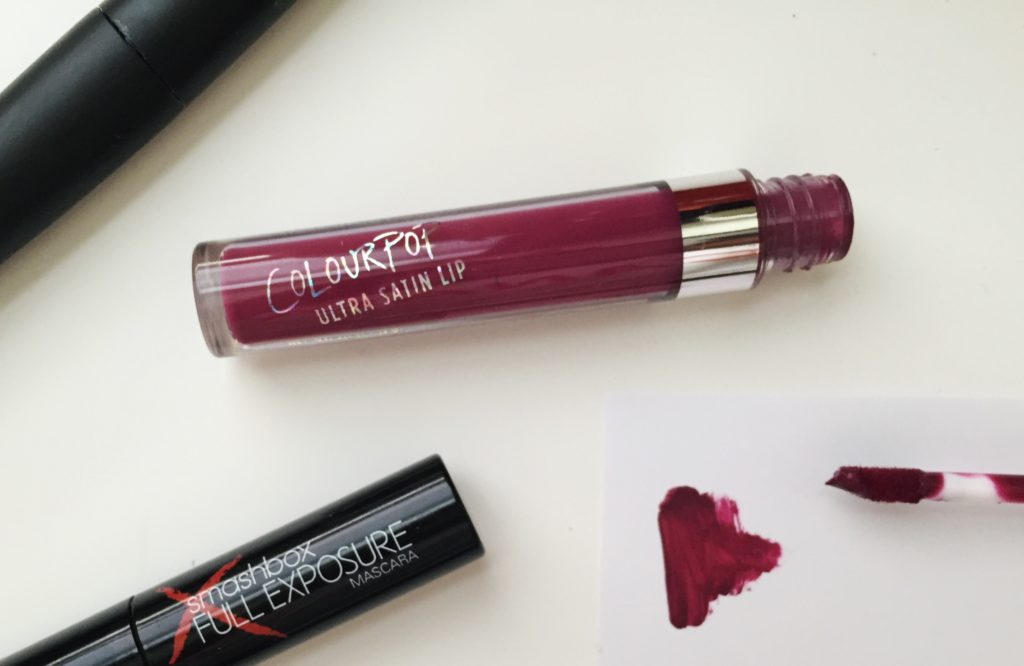 Colourpop has a new range of liquid lipsticks called the Ultra Satin Lip and mine is in the shade Panda, a bright purple.  While they don't set like the Ultra Matte Lips and certainly do transfer, they're so comfortable.  Since they aren't matte they super feel hydrating.
Finally, Smashbox Full Exposure mascara is so nice because it never clumps or gets that horrible spidery look.  Only full, long lashes with this mascara.