There is nothing I've been into more lately than barely-there makeup.  My routine has gotten so much more streamlined as I'm finding more dependable products that I know I can rely on day in and day out, no matter my skin situation.  I always feel so comfortable when my makeup is minimal.  Don't get me wrong, there's something special about a gold smokey eye and a dark berry lip but for every day there's no other makeup I could imagine wearing but my favorite nearly-nude look.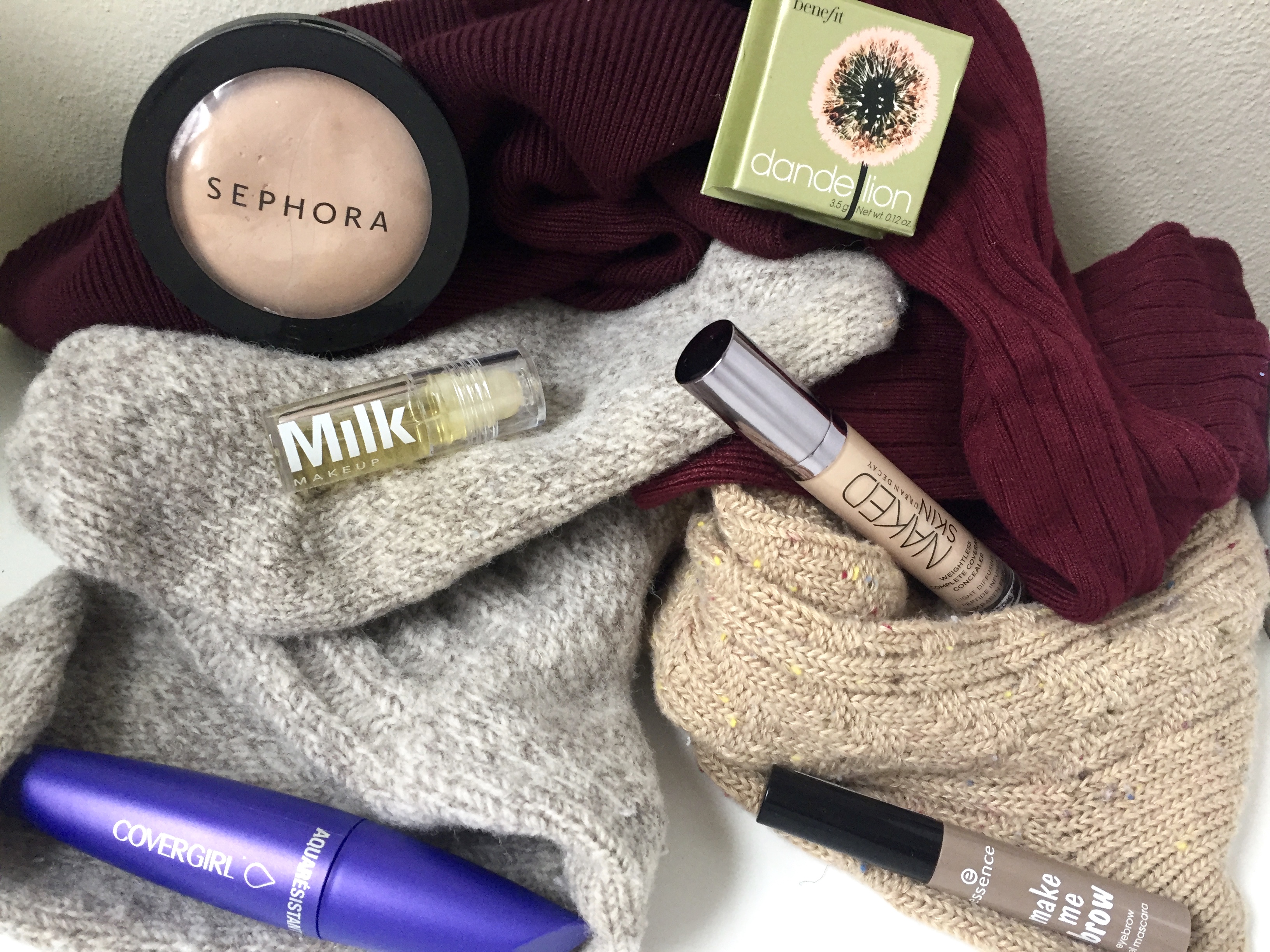 Whenever I'm in a hurry, lazy, or just don't want to deal with high maintenance makeup, these are the products I always reach for.  You've seen that Sephora Collection MicroSmooth Foundation Powder in so many posts but it's one of my top 5 makeup products I own.  I can always rely on this powder to even out my skin tone in a natural way that lets shine through in the most flattering way.  By the end of the day, my skin doesn't look shiny as much as glowy and gorgeous.  This is definitely the keystone of my naked makeup look.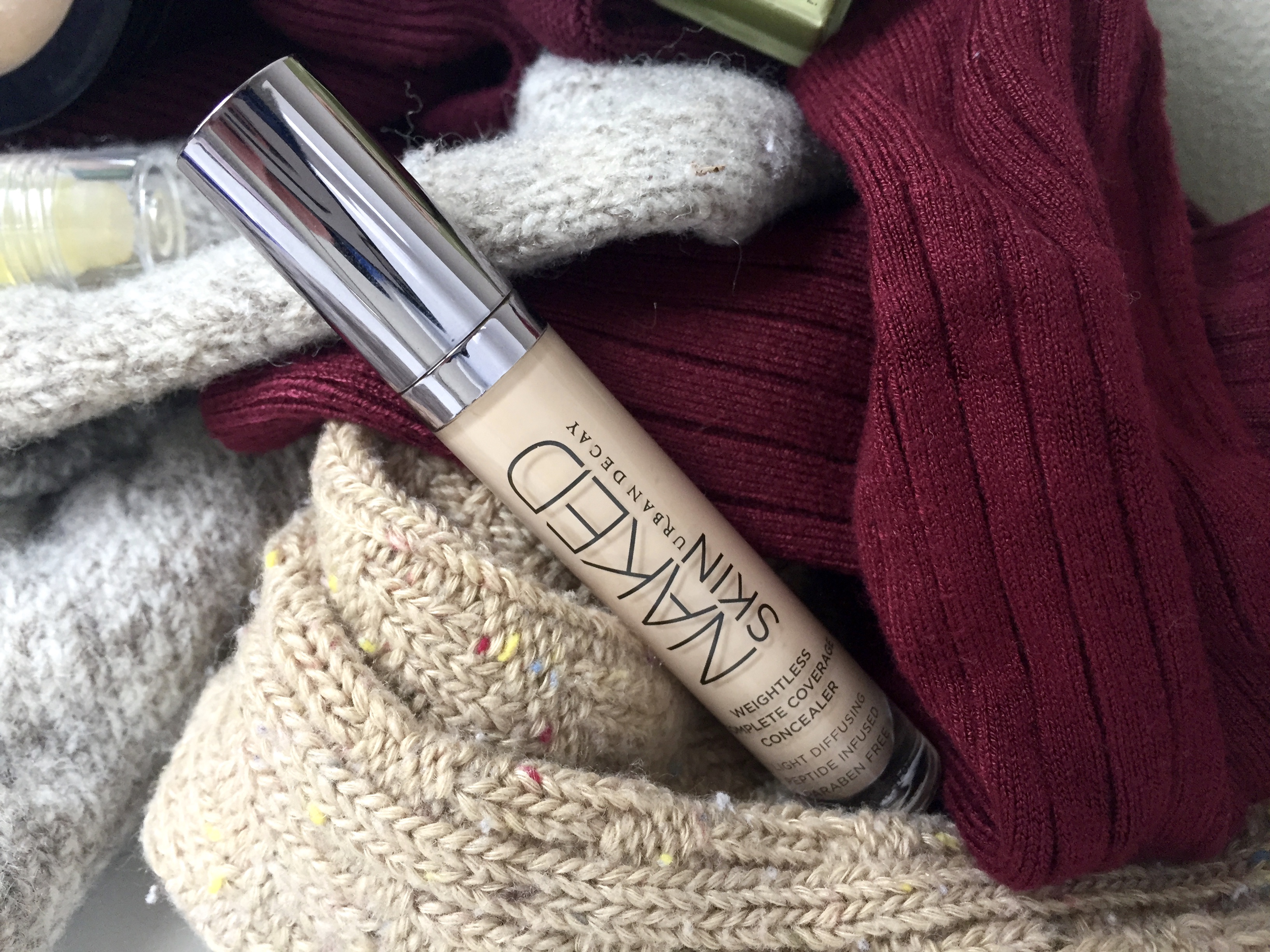 I recently got the Urban Decay Naked Skin Concealer in my last Ulta Haul and it was one of my best purchases.  It blends smoothly, covers well, and feels just like skin.  I always have such a hard time finding a concealer that I like to use for spots and under my eyes but this is it.  Listen to all the beauty gurus yelling at you to go buy this, it's SO worth it.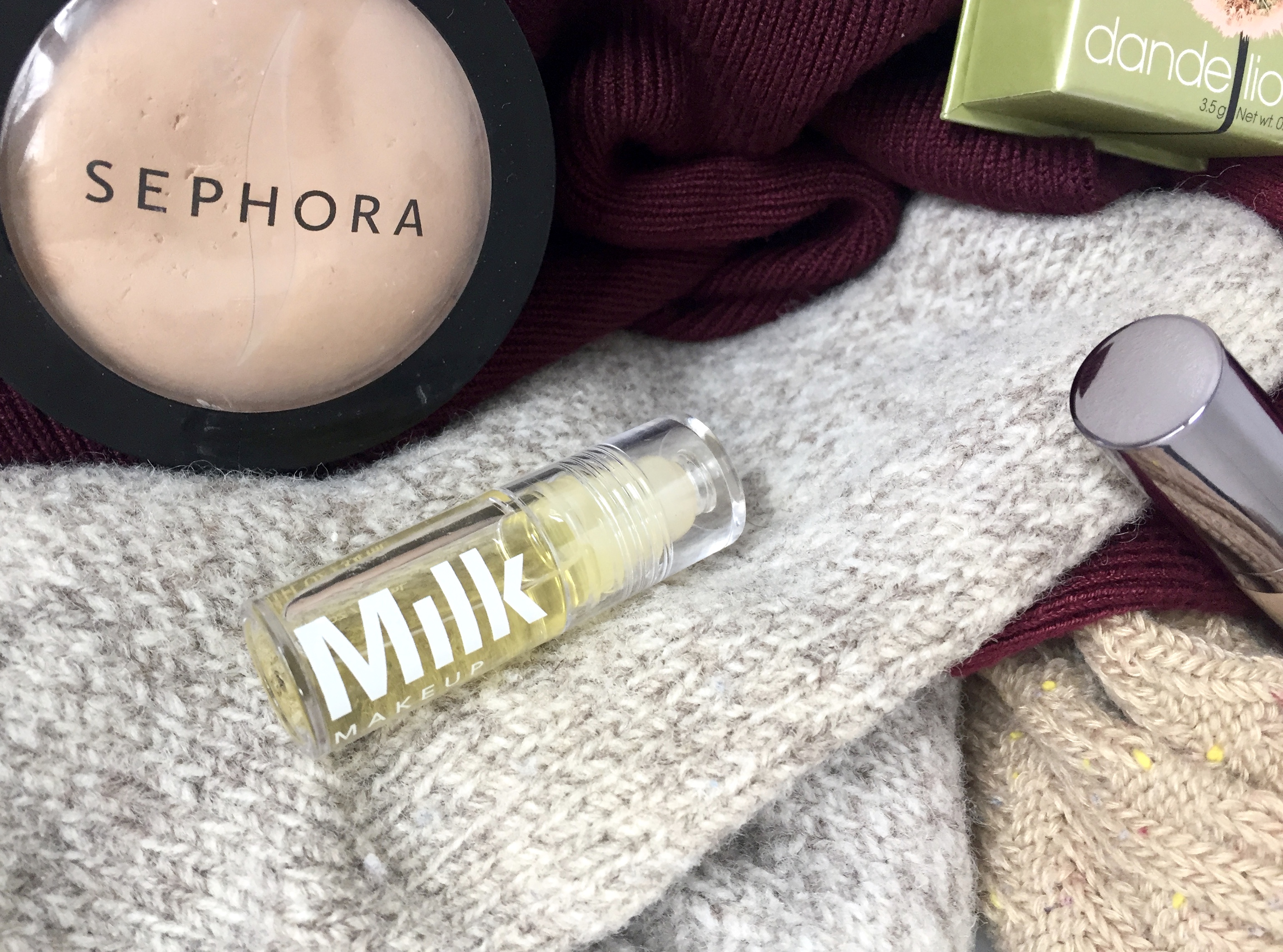 This was one of the minis I got in the Sephora Glow For It set, and I am so impressed by Milk Makeup from this product.  From the minimal and practical packaging to the simplicity of the product itself, I am so impressed.  This is the Milk Makeup Sunshine Oil which can be used head to toe but I use this on my eyelids for a glossy look and run the rollerball over the tops of my cheekbones and tap it in with my finger.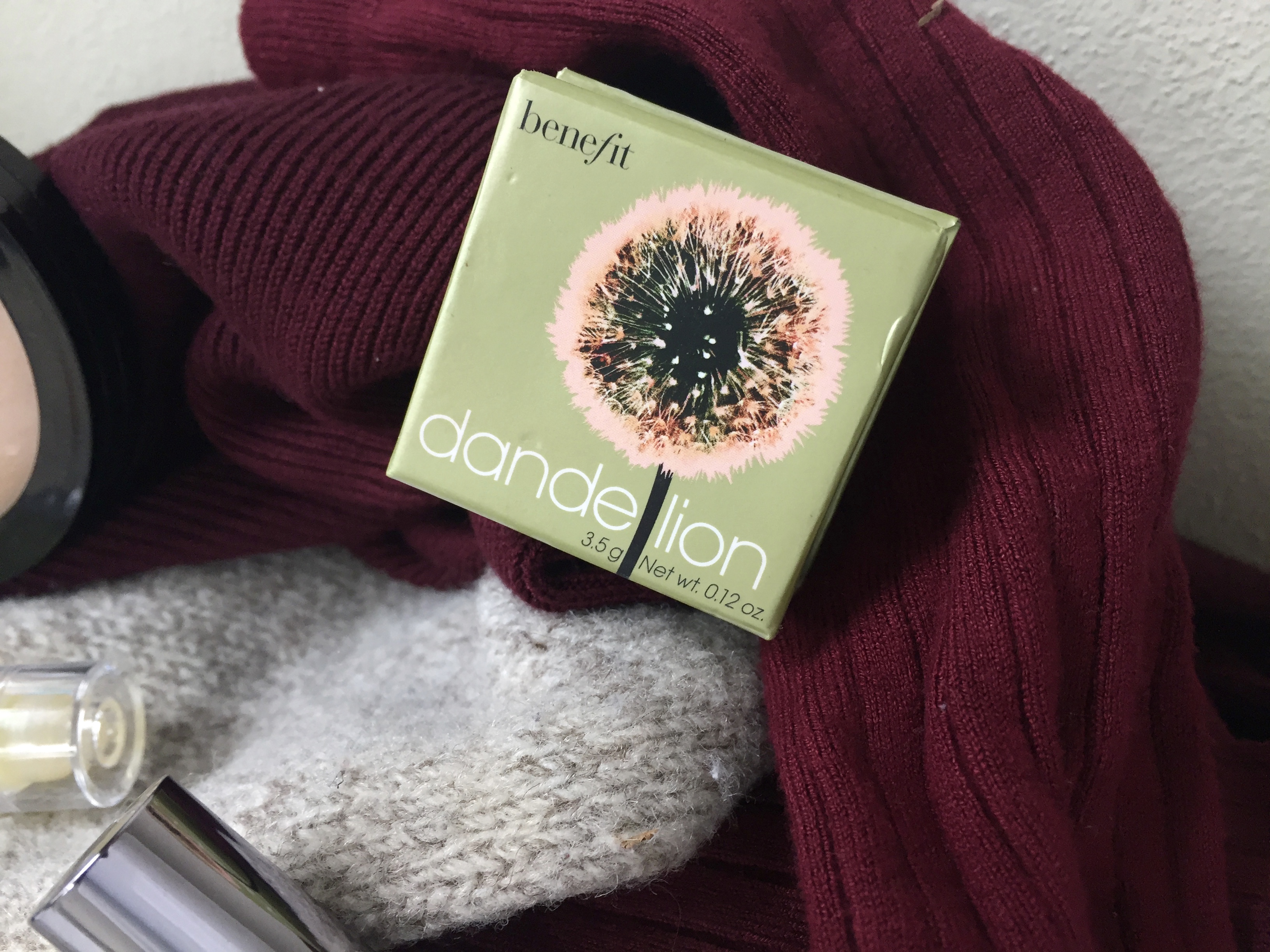 I don't think I've ever used a more flattering and natural-looking blush than Benefit Dandelion.  The best word I can use to describe this blush shade is just "pretty" because it has that baby pink tone that just looks so feminine and goes with every makeup look.  This is the mini size of this blush and I am so in love with it.  It blends out so so well and looks like the perfect natural flush.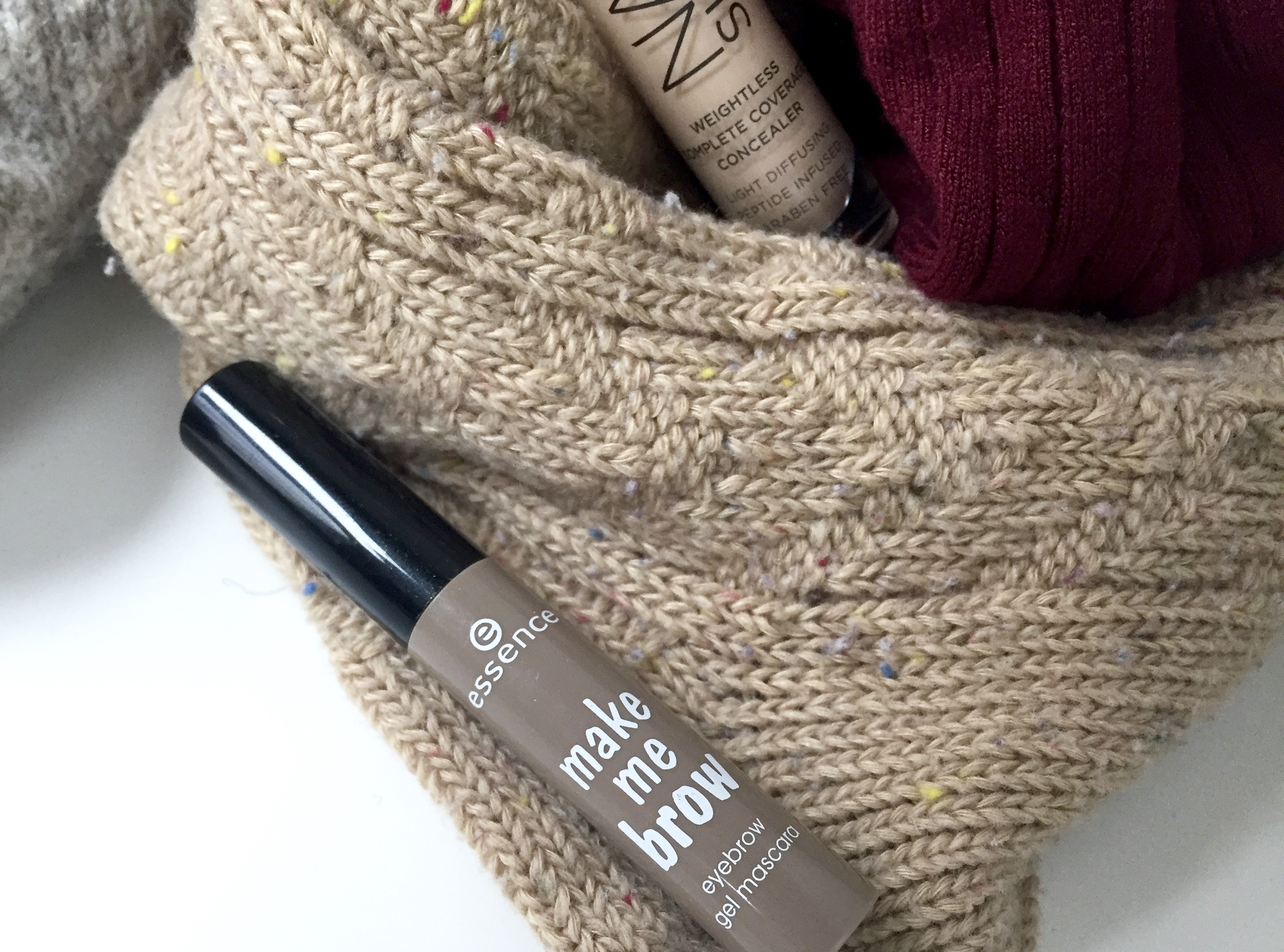 While this isn't my favorite formula or brush, Essence Make Me Brow is super similar to Benefit's brow gel with the super tiny wand.  I love combing my brows through with just a brow gel because it keeps them in place and gives them some shape without looking drawn in at all.  This one is also so inexpensive, but I also love Rimmel's Brow This Way.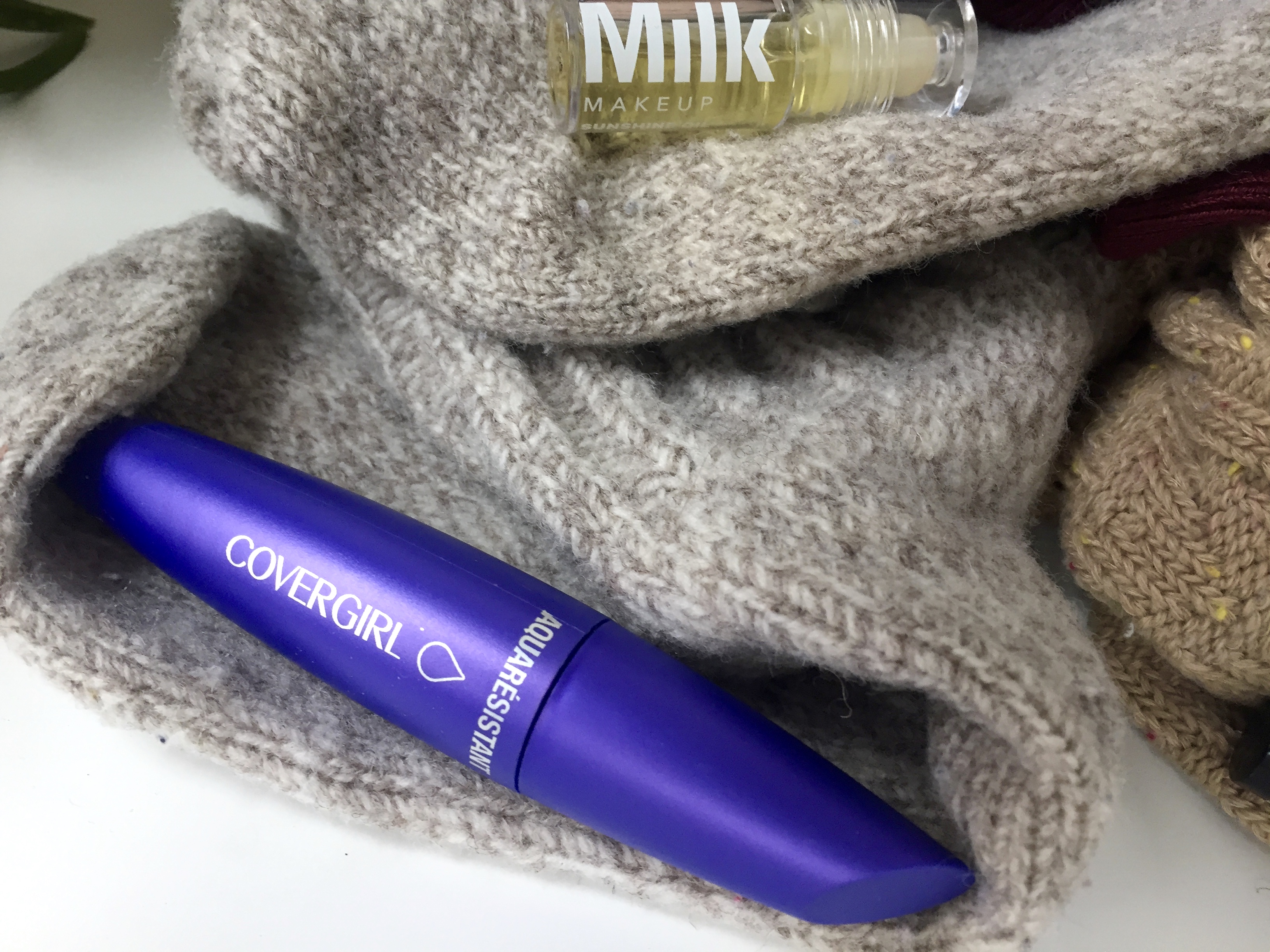 This is the CoverGirl LashBlast Fusion Waterproof mascara which has such a good brush for volumizing lashes a lot.  The formula also never flakes on me but gives me such thick, long, and black lashes.  This is almost always my go-to mascara because it isn't so impactful that it looks fake or too "special-occasion" for every day but still looks really good on.
I love wearing minimal makeup on a daily basis, what are your naked makeup favorites?

Pinterest | Bloglovin' | Twitter | Tumblr
SaveSave