Photos might be one of my biggest confidence killers.  I mean, you look in the mirror and you look and feel great.  Two seconds later you see a photo and your self-confidence is shot to the ground.  Whether your problem is a blemish peeking through or the dreaded white rings under your eyes, I've found some amazing makeup that looks perfect in photos.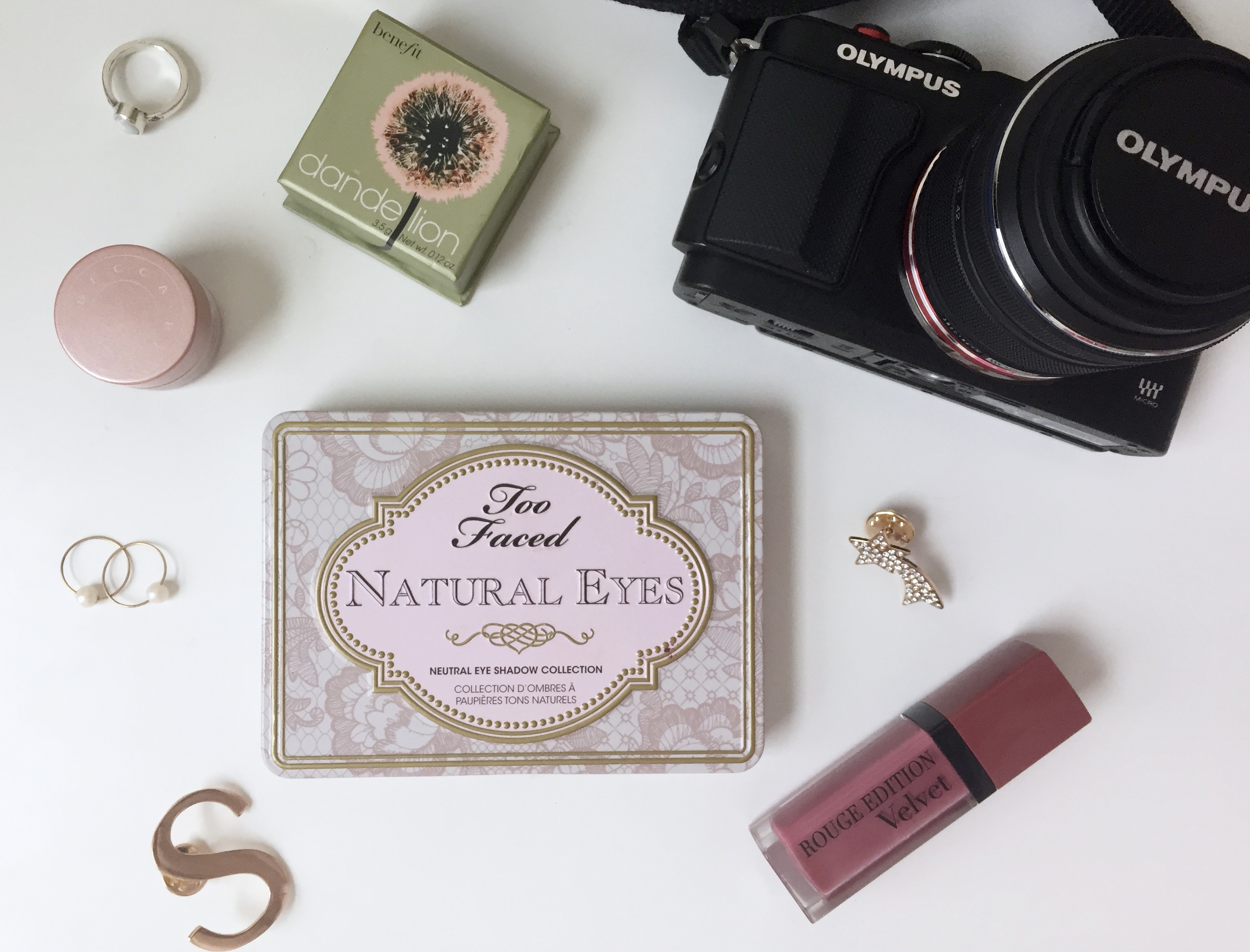 I love taking photos, it's one of my favorite things to do.  There's nothing like looking back and being able to almost relive your favorite moments in life.  There's something about capturing a moment that I've always loved, and nothing beats capturing a moment of happiness with those you love.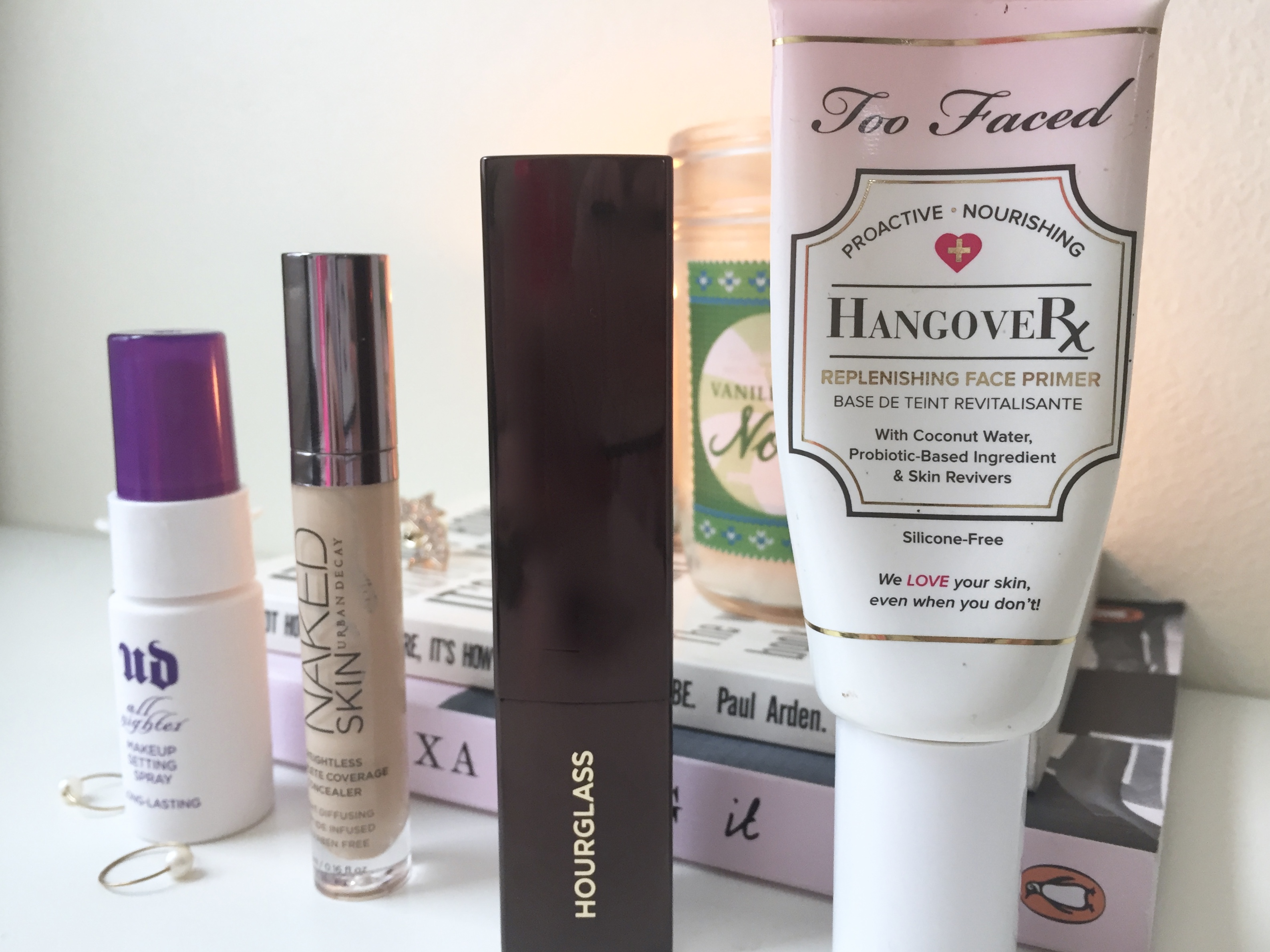 I've gone on and on about Too Faced Hangover Primer (see my post here) but I don't own a more versatile primer that gives dry skin the glow it lacks and gives oily skin the perfect light moisturizer for applying makeup.  Foundation and concealer blend like a dream with this primer and a beauty sponge, and the finish of foundation over this just gets better and better throughout the day (perfect for the photo-op at the end of the night).
A foundation without SPF is vital to good photos, and this one has a formula that only gets better with oil.  I wrote a whole post about the Hourglass Vanish Stick Foundation, and you can see that here.  Since this is a stick foundation, it isn't as smudge-y as most liquid foundations and has a super natural finish that looks gorgeous in photos, none of that oily or crazy matte skin here.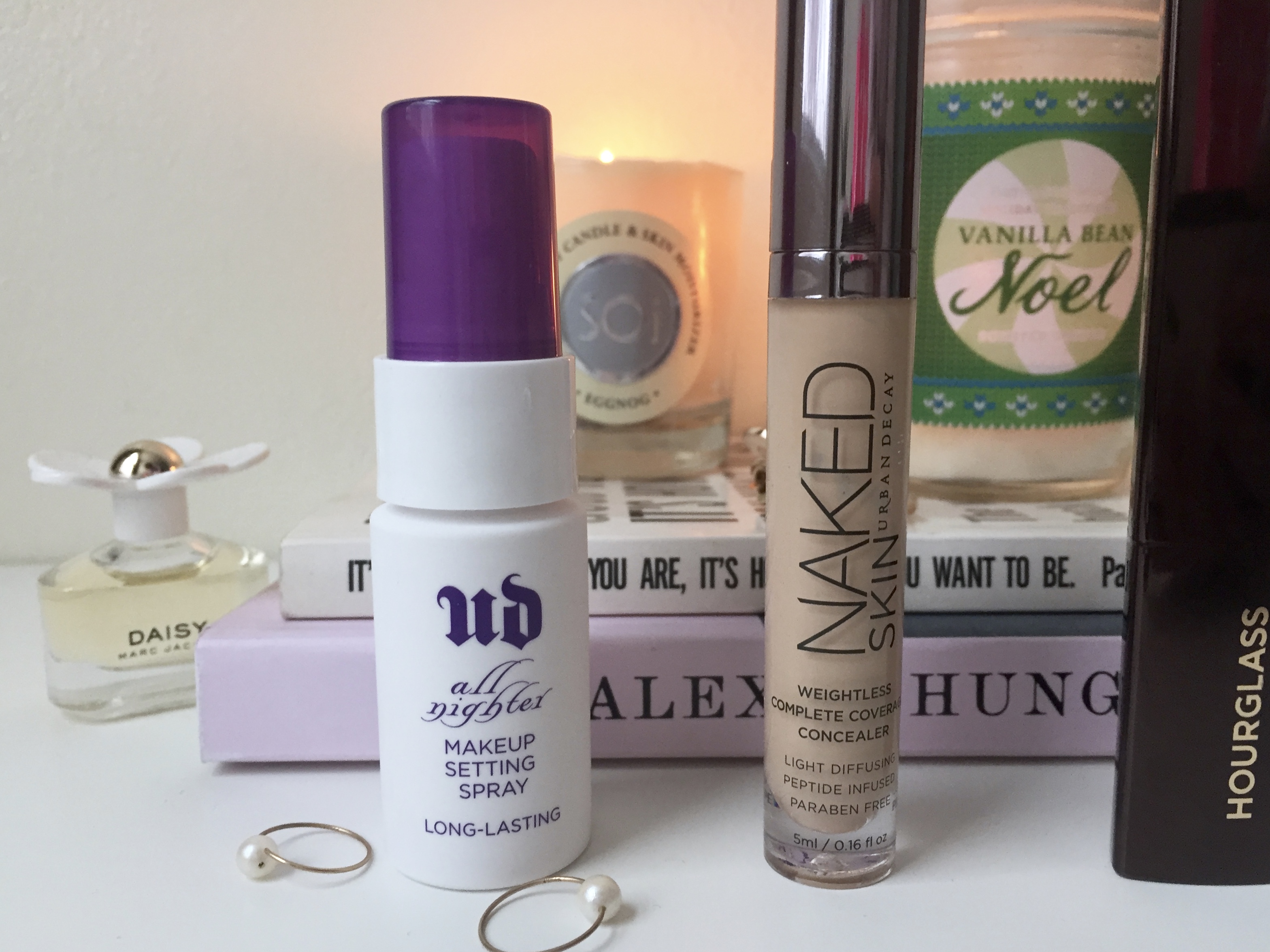 For concealer, I love Urban Decay Naked Skin Concealer because of its natural finish.  There's also a range of undertones in the color choice so you can find your perfect match to avoid different colored spots on your face.  Naked Skin also blends out really well and stays in place while still covering well.
I just got this little Urban Decay All-Nighter in my Play! by Sephora box and I've been so happy with it so far.  A few sprays helps keep makeup in place all night without changing the finish of your foundation (it's been tested).  It also didn't make my mascara run which is very important when finishing up makeup, the last thing I need after I finish my makeup is smudged mascara.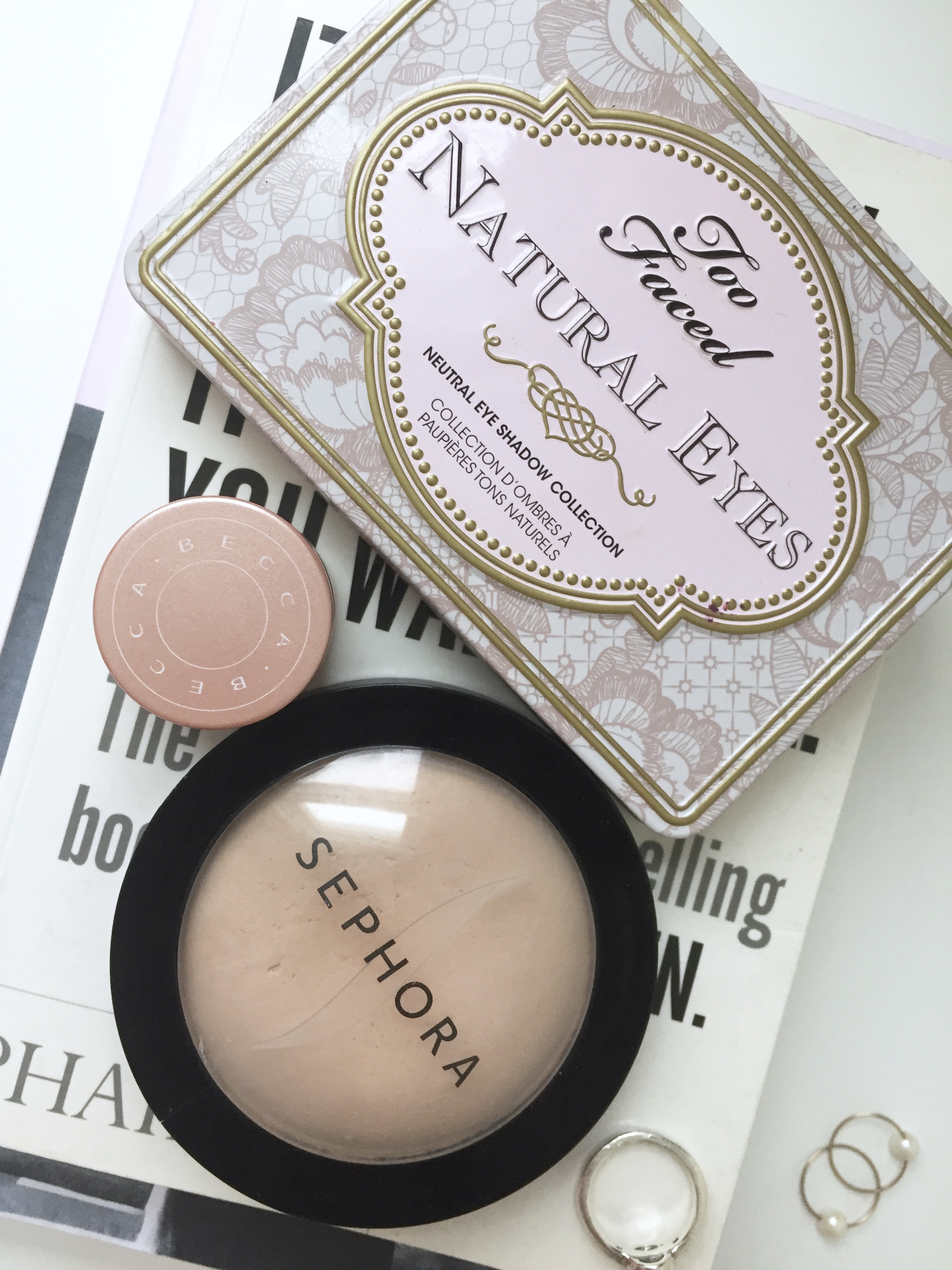 If you have really bad under eye circles, Becca's Under Eye Brightening Corrector is a great one to tap into the darkest places of your under eyes and then apply concealer over.
To set my foundation, I like Sephora MicroSmooth Powder Foundation which balances my oily spots and dry spots out really well.  There's also a massive color choice for this powder.
I rarely do my makeup for an occasion without using Too Faced Natural Eyes Palette because it has perfect natural mattes with the best gold shadow I've ever used.  Also, Sexpresso is perfect to set a brown eyeliner and smoke out my lower lash line, while Cashmere Bunny and Nudie are the perfect shades for my brows.  If you're looking for an easy palette that's super versatile, go with this.  The mattes make it near impossible to mess up adding dimension to your eyes and the shimmers are all very smooth.  However, the glittery ones aren't my faves.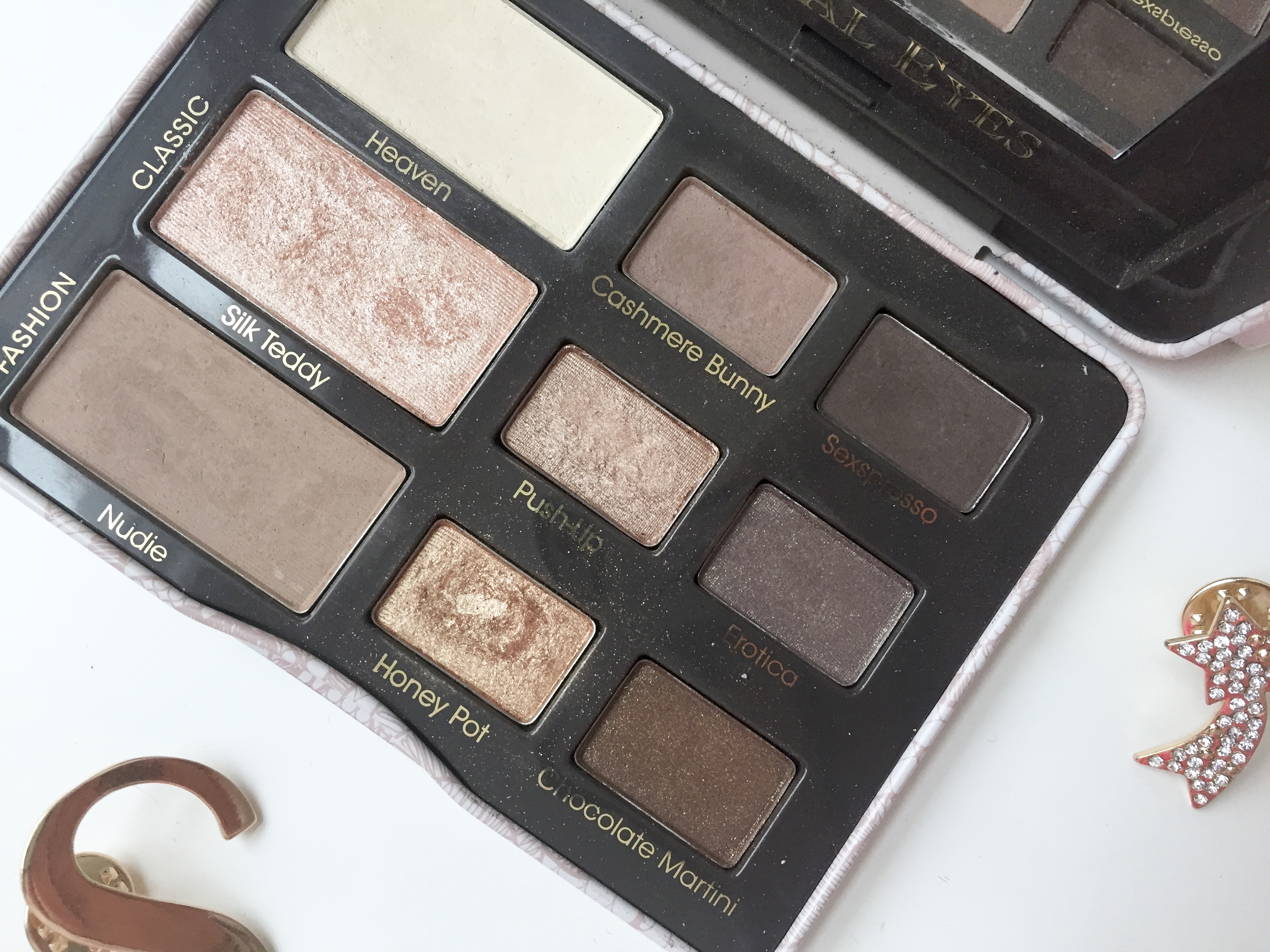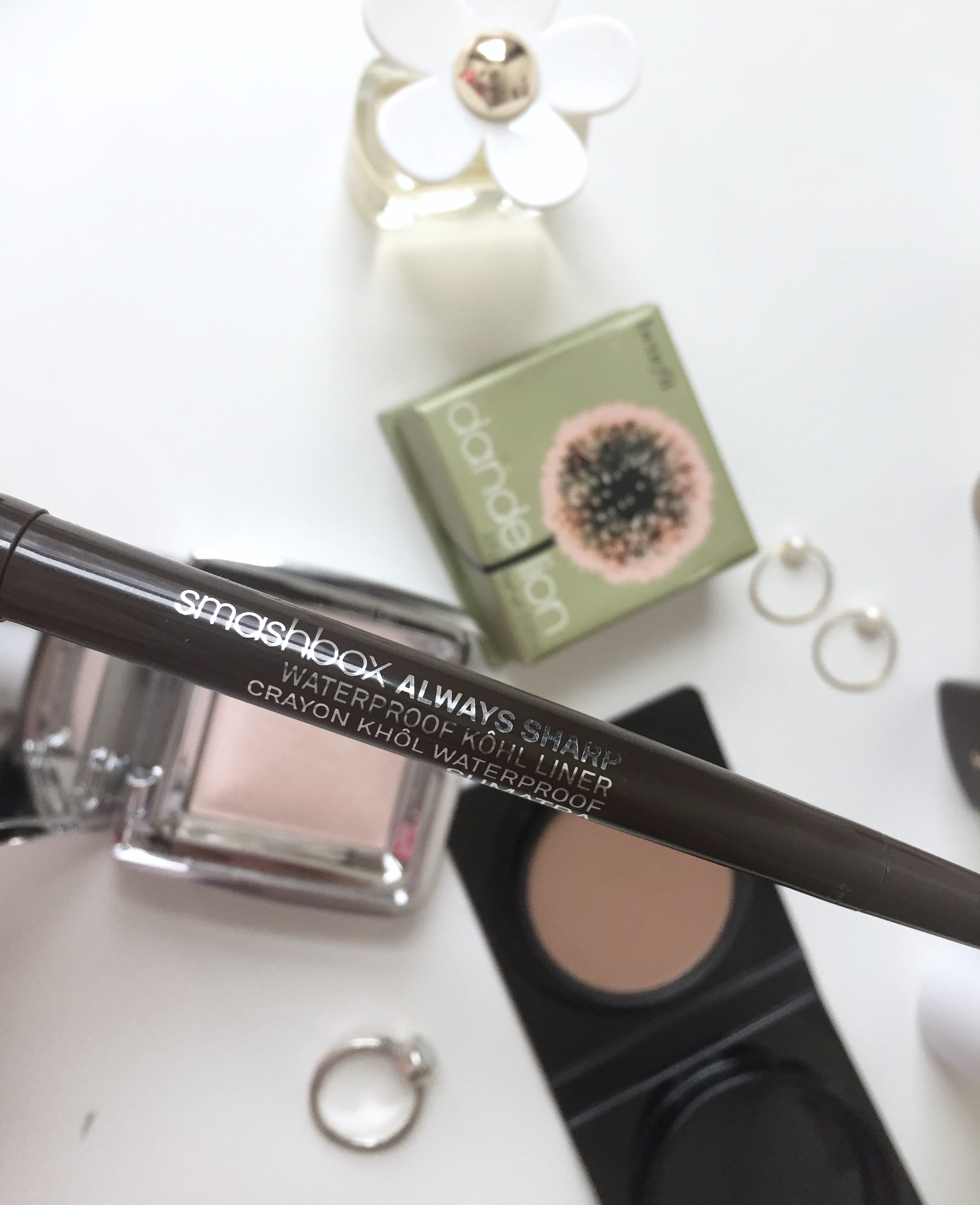 The Smashbox Always Sharp Liner's packaging is a pain with the sharpener on the inside of the cap so you have to twist it closed and open about 3 times before it's sharp.  If you put it back still sharp, it will smash into the cap and get flat again.  But, I love the formula.  It's super creamy to drag along my top lash line and I can use powder shadow or a clean brush to soften it a bit.  Then, it stays in place all day and night.  Brown eyeliner is perfect for photos especially for fairer girls because it's not too harsh against my paler skin and it makes my lashes look super thick instead of an unnatural black line.  Keep in mind that it totally depends on your eye look and skin tone whether black or brown is better suited.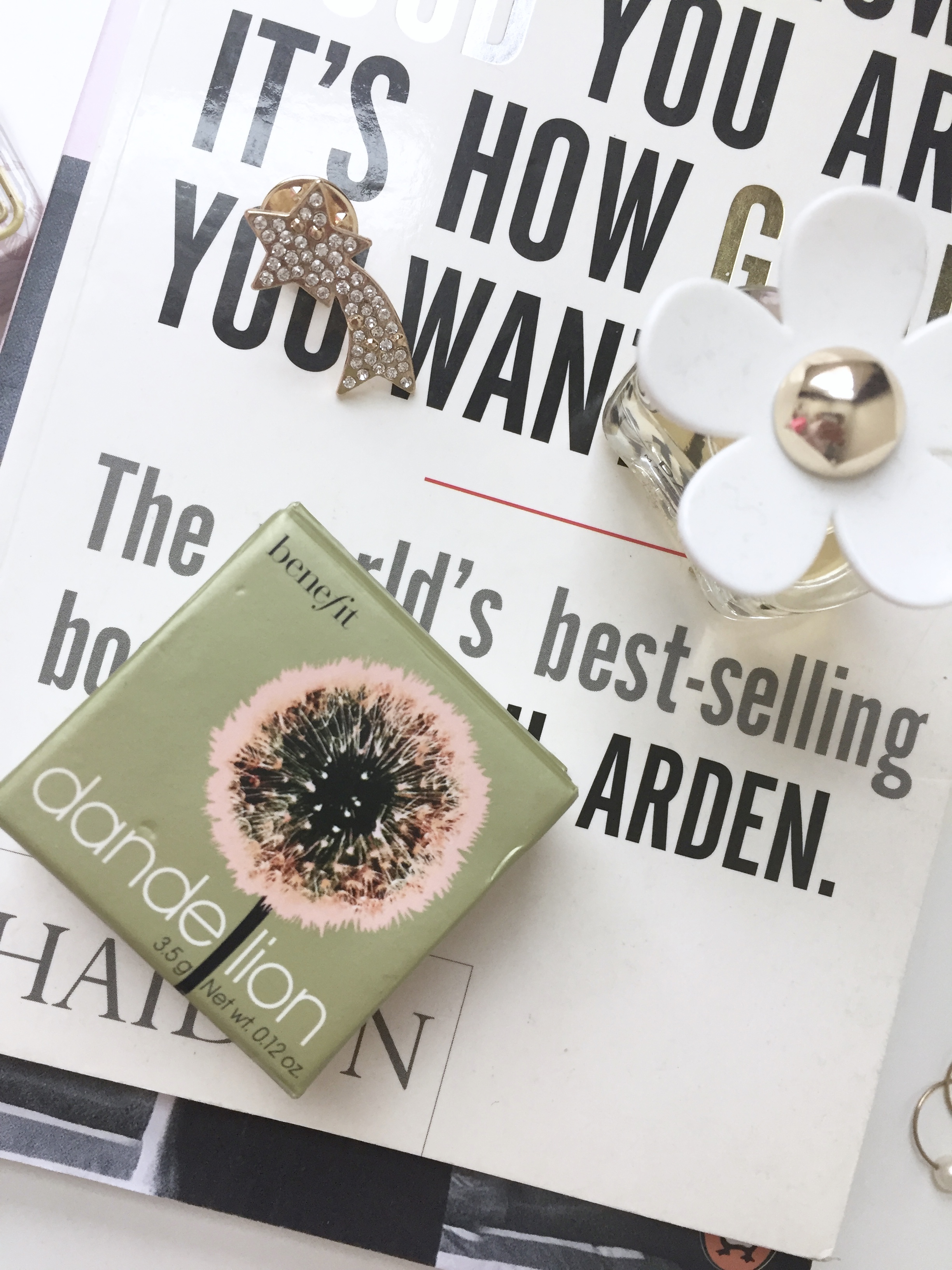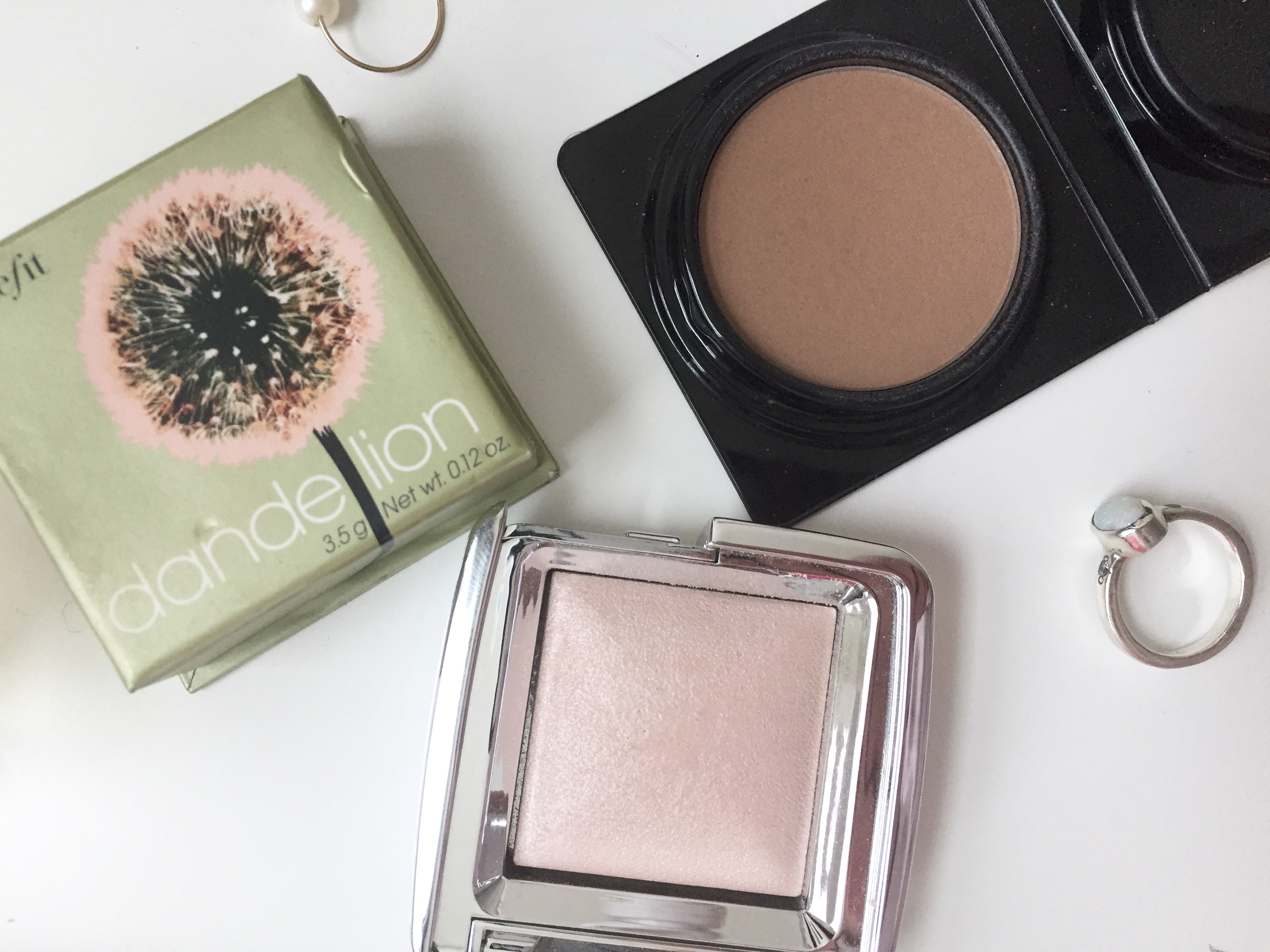 For the cheeks, I always go with Benefit Dandelion because it's the perfect cool-toned pink.  This is one of those shades that looks stunning on warmer skin (I have really yellow-toned skin).  It also blends out super well and looks like a gorgeous natural flush.
To go along with the pink tones, I've reached for Hourglass Ambient Strobe Lighting Powder in Incandescent Strobe Light.  This is a beautiful cool-toned pink highlight shade, and while it's not the most intense highlight, it's beautiful on the skin.
Lastly, I take an angled brush and lightly bronze my skin, just enough that there's a bit of dimension.  I always am super light-handed with bronzer, I've been using Too Faced Chocolate Soleil Bronzer for a year and you can barely tell I've touched it.