These are some of my favorite posts to read, seeing into my favorite bloggers top products.  This goes beyond a monthly fling with a purple lipstick shade, this is about the whole year and what I was constantly reaching for.
The Too Faced Hangover Primer was and still is truly a blessing with its light cream-gel texture and light coconut water scent.  This makes the perfect moisturizer during summer and an even better primer for winter.  I've written about this way too many times so I'll try to cool it after this post but you couldn't expect it not to be in here, could you?  See my separate review here. Too Faced Hangover Primer review here.
BareMinerals Complexion Rescue is just one of those light coverage foundations that sits on the skin so beautifully and perfects so well.  I love the finish of this and it's perfect to use for lazier days when I'm just going out for coffee with a close friend.  I just bought my correct shade online and I'm so excited to get it in the mail!  BareMinerals Complexion Rescue review here.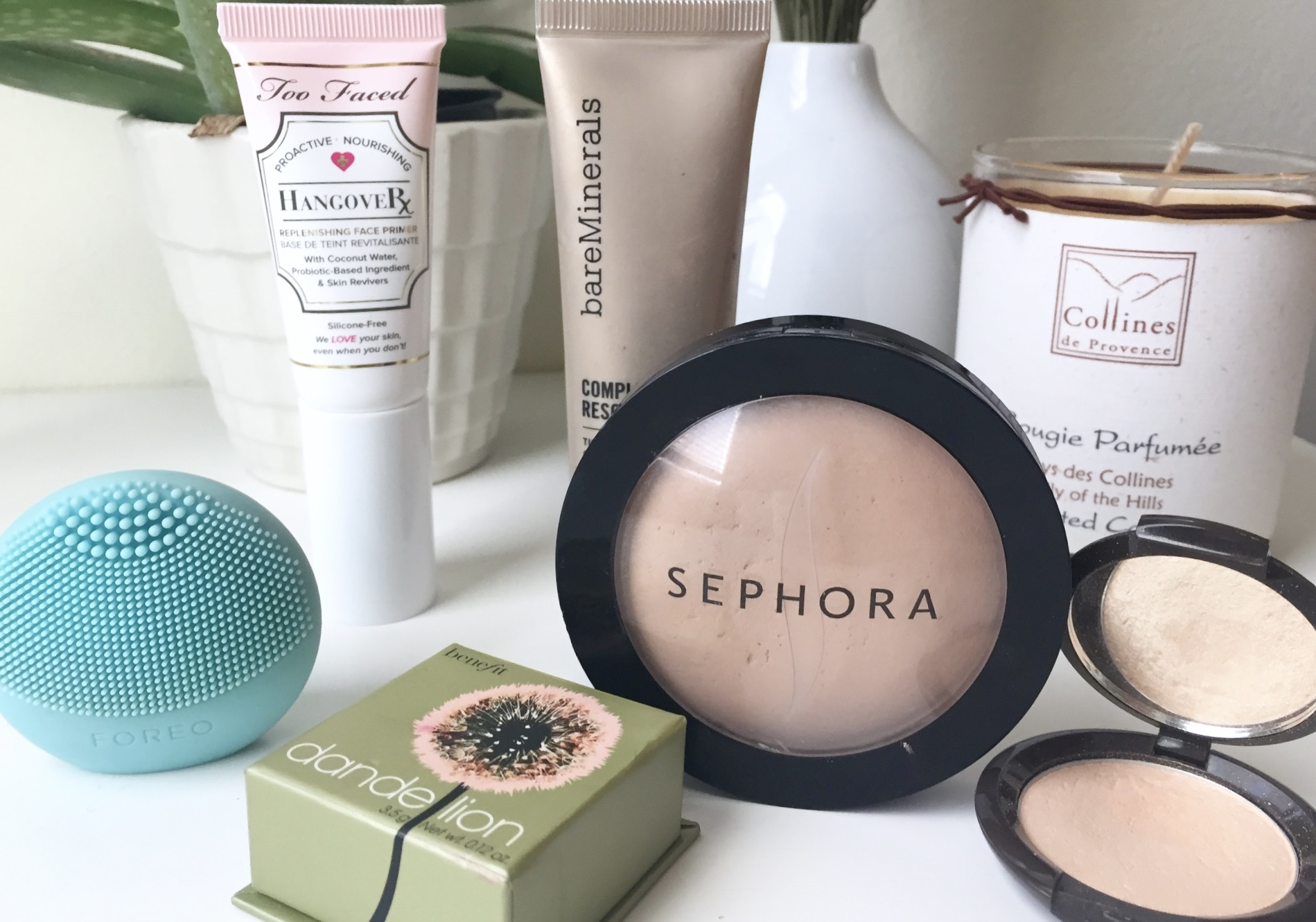 I've also beat the Sephora MicroSmooth Powder Foundation to death this year and I promise I'll lay off talking about it after this, but guys.  I've never really liked a powder this much.  Powder foundations were never enough coverage for me or always looked too dry.  This one is perfect since it's more pigmented and doesn't have a super matte finish.  This is amazing to sweep over my skin to even out redness and even better over the BareMinerals Complexion Rescue.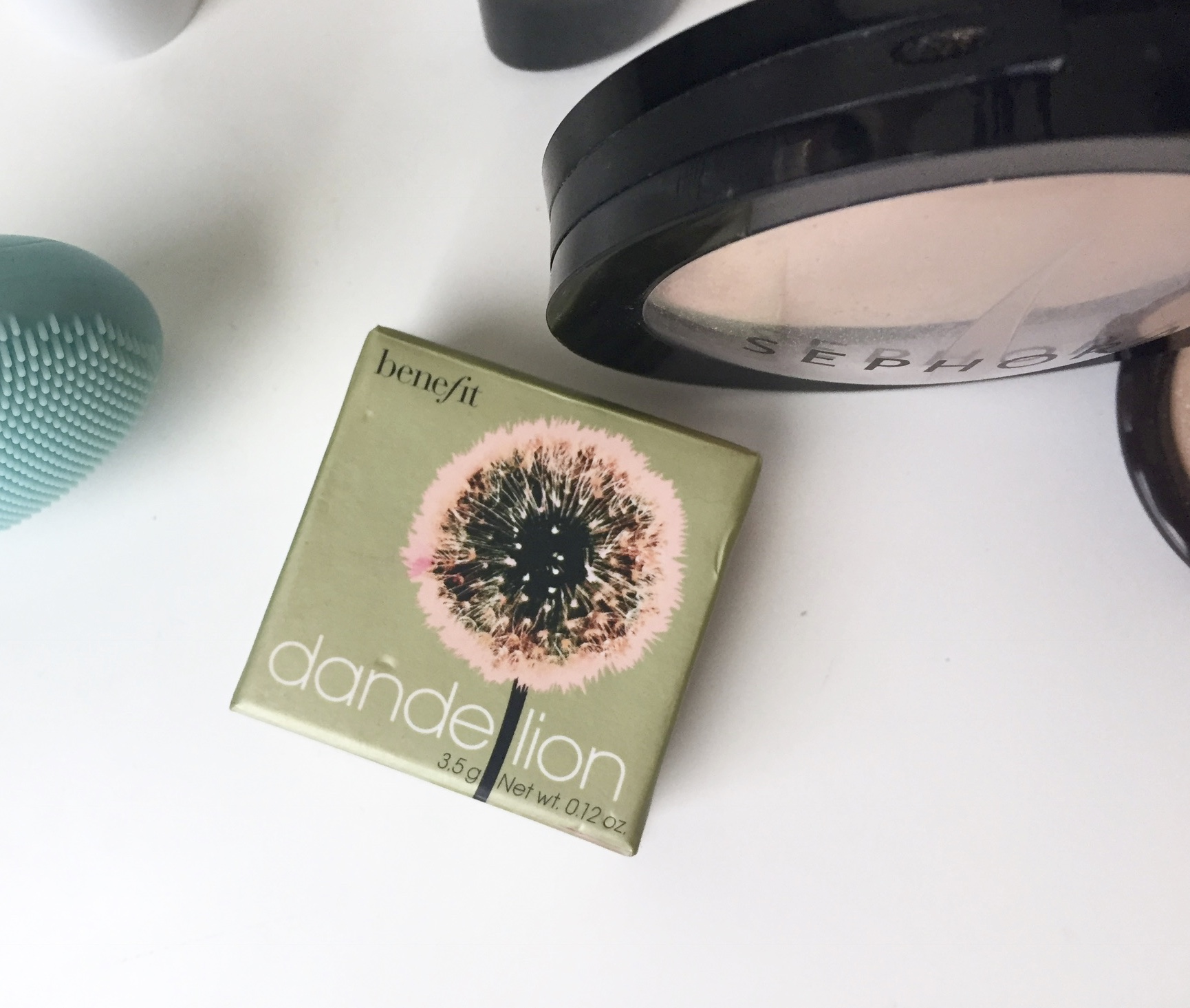 I was so into cool blush tones this year after years of going for peachy shades.  I originally decided to test out Benefit Lollitint without expecting it to look even remotely good but once I got it on, I realized how much cool blush shades flatter my warm skin.  Lollitint is so subtle, I use it so often for a barely-there flush.  Benefit was killing it with the blushes this year for me!  I had never tried Benefit Dandelion before this fall but I distinctly remember my sister going out and buying it for a special occasion when I was younger and it has always been in the back of my mind since.  This is the perfect cool-toned pink blush with a super blendable and sheer formula.  Dandelion is such a staple in my collection now.
While I wasn't super into highlighting this year like every other person on the earth, I did enjoy Becca Moonstone for when I wanted to go all-out.  I remember getting this October of last year and seeing it on The Anna Edit and just feeling like I'd discovered the next big thing.  This yellow tone is a really natural shade for my warm skin and this formula is like butter with a serious glow.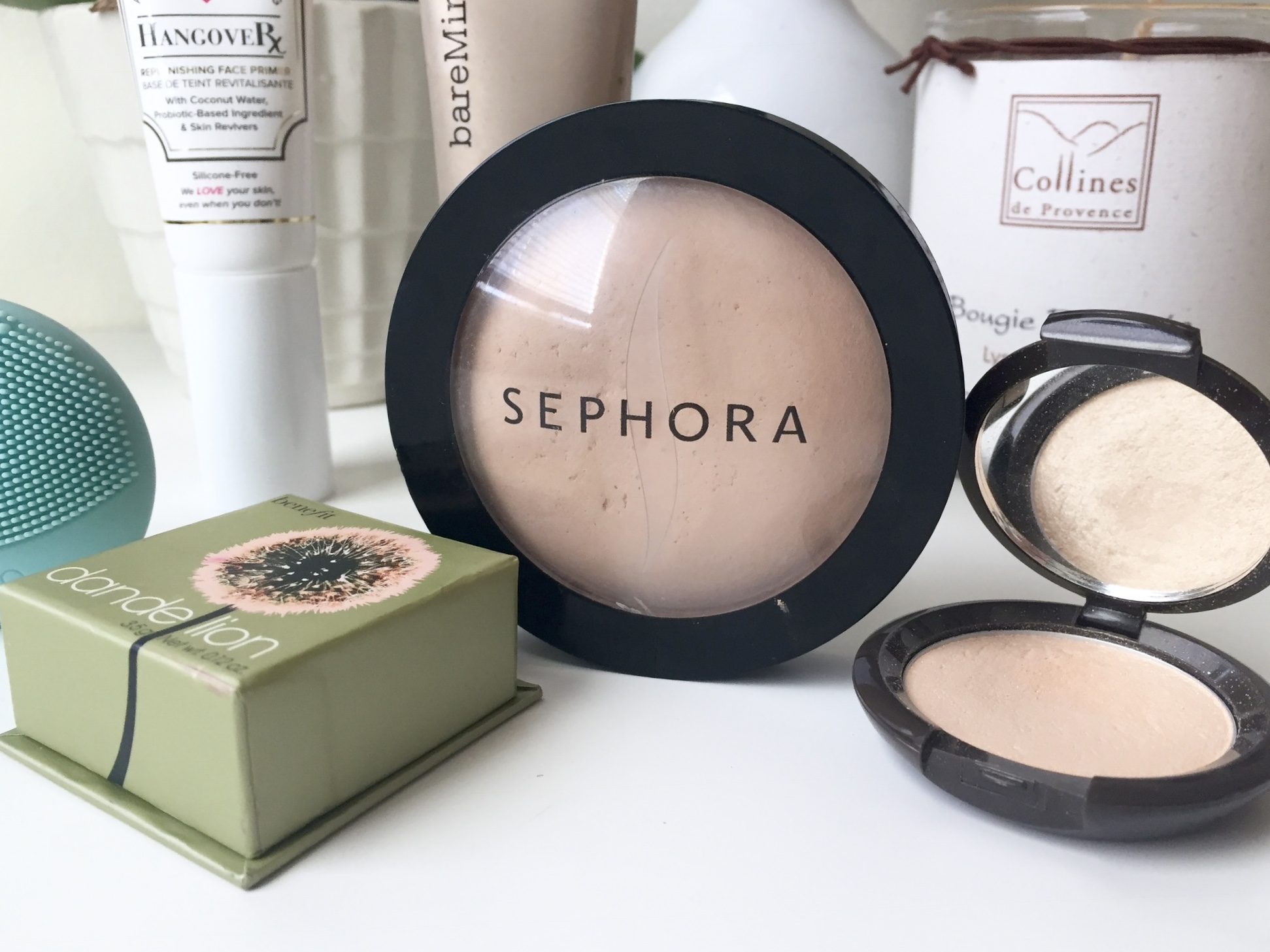 As for skin, I have been repeating myself so much in saying how much the Foreo cleansing devices have changed my skin care.  I got the little Luna Play in May then got the Luna Mini in October and I prefer the Foreo over Clarisonic so much.  This just feels so much more sanitary, the charge lasts so much longer, and this is so much better for my sensitive skin.  Foreo Luna Play review here.
I tried to keep this short and to only the products I really loved this year.  Let me know what your top products were, I always love new additions to my "to buy" list!  Happy New Year!