It's been more quiet than I want on my blog in the past few months.  I have been trying to balance so many things that I have my priorities all messed up.  It all stems from always wanting to say yes to people and not putting time for myself first.  I am the type of person that needs a significant amount of time to myself to be able to function in a lot of situations (not ideal but it is what it is).
I love to work on my blog and read blogs in my free time so when I sacrifice time alone I'm not only adding tons of stress to my life but also sacrificing blogging which I love so much.  Now when I do have any free time, I find myself watching YouTube videos or Netflix and rarely going on Bloglovin' or drafting posts and photographing. So I am really putting in work to finding more time to spend alone and working on my blog.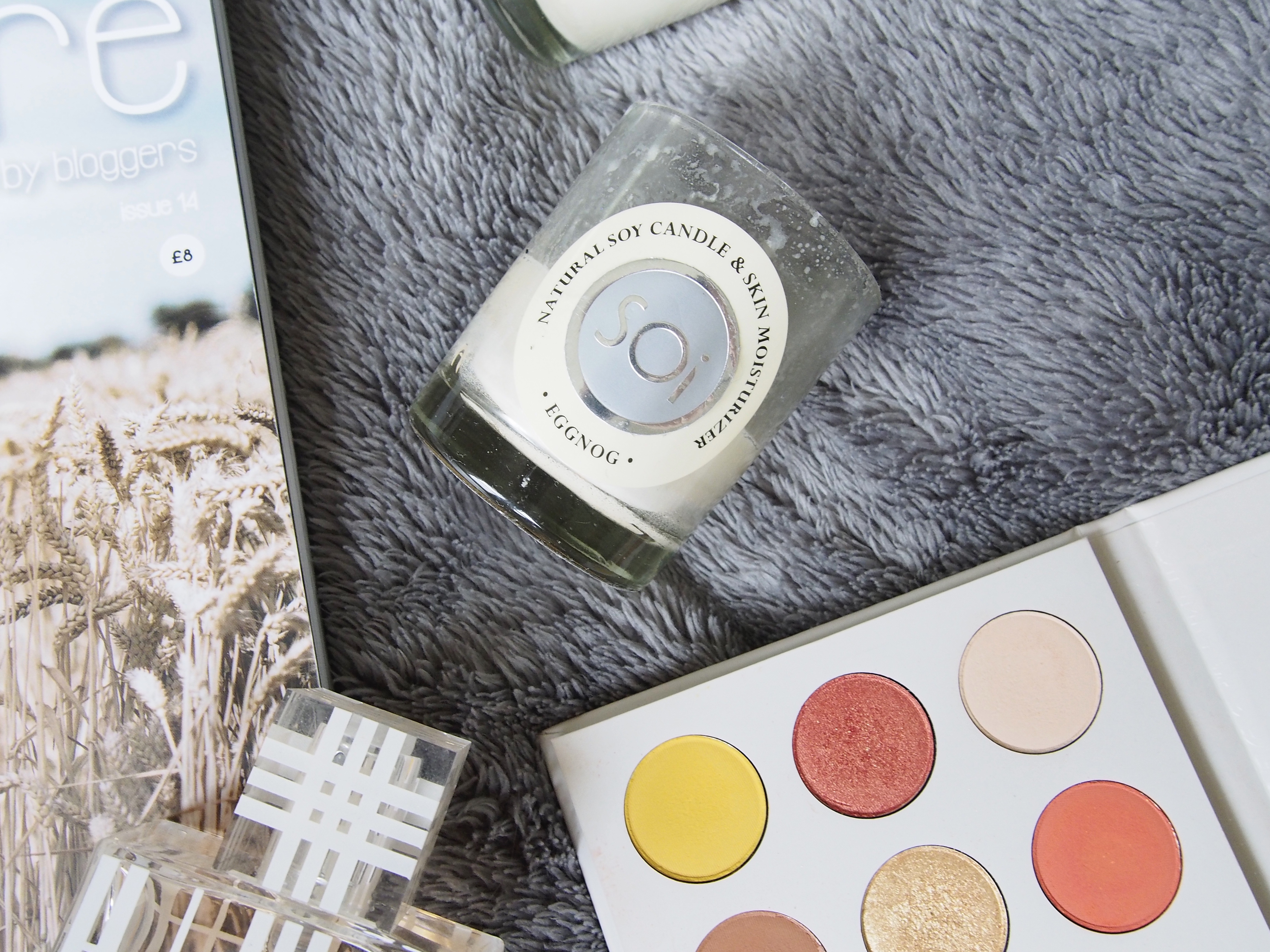 Onto the things inspiring me this month!  First, the Autumnal scents are super inspiring to me.  They make me really excited about Fall and get me out of the "I'm so sad it's going to be cold for 9 months" mood.  You've seen these before in the back of my pictures, the SOI Candles, especially Eggnog and Poached Peach.
I also have a wax warmer that I use every night and I went on a huge wax shopping spree, buying about 6 different scents, enough wax to last me probably 4 years but since I do use it for about 3 hours most nights, I wear down the wax pretty quickly.  It's so fun to mix scents with candles and the wax in my warmer.  I love lighting about 3 candles and mixing about 4 wax scents in my warmer.  Scents in my room really excite me and I find it really fun to get in the Autumn mood.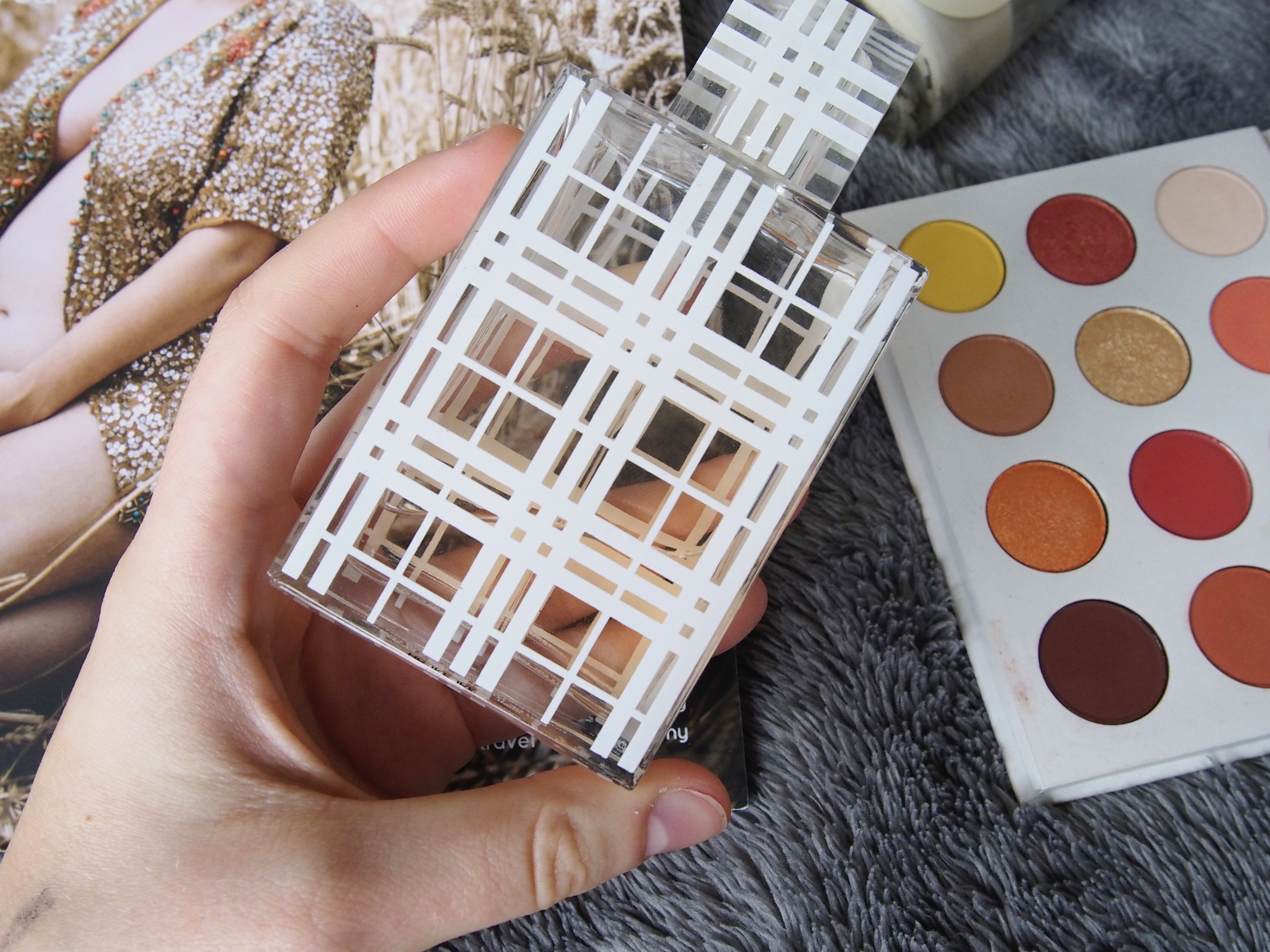 Another awesome scent for this time of year is my favorite perfume, Burberry Brit, with pear, almond, and vanilla notes.  Those are some of my favorite scents, almond and vanilla are definitely favorites and like my pear candle, it has a brighter Autumn vibe.  This is totally my favorite perfume I own and I will be so sad when it's gone. It has a perfect balance between warm and fruity for people that love warm scents.  I feel like fruity scents can err on the side of too young (especially since I look younger than I am) so that warm side adds some maturity to it.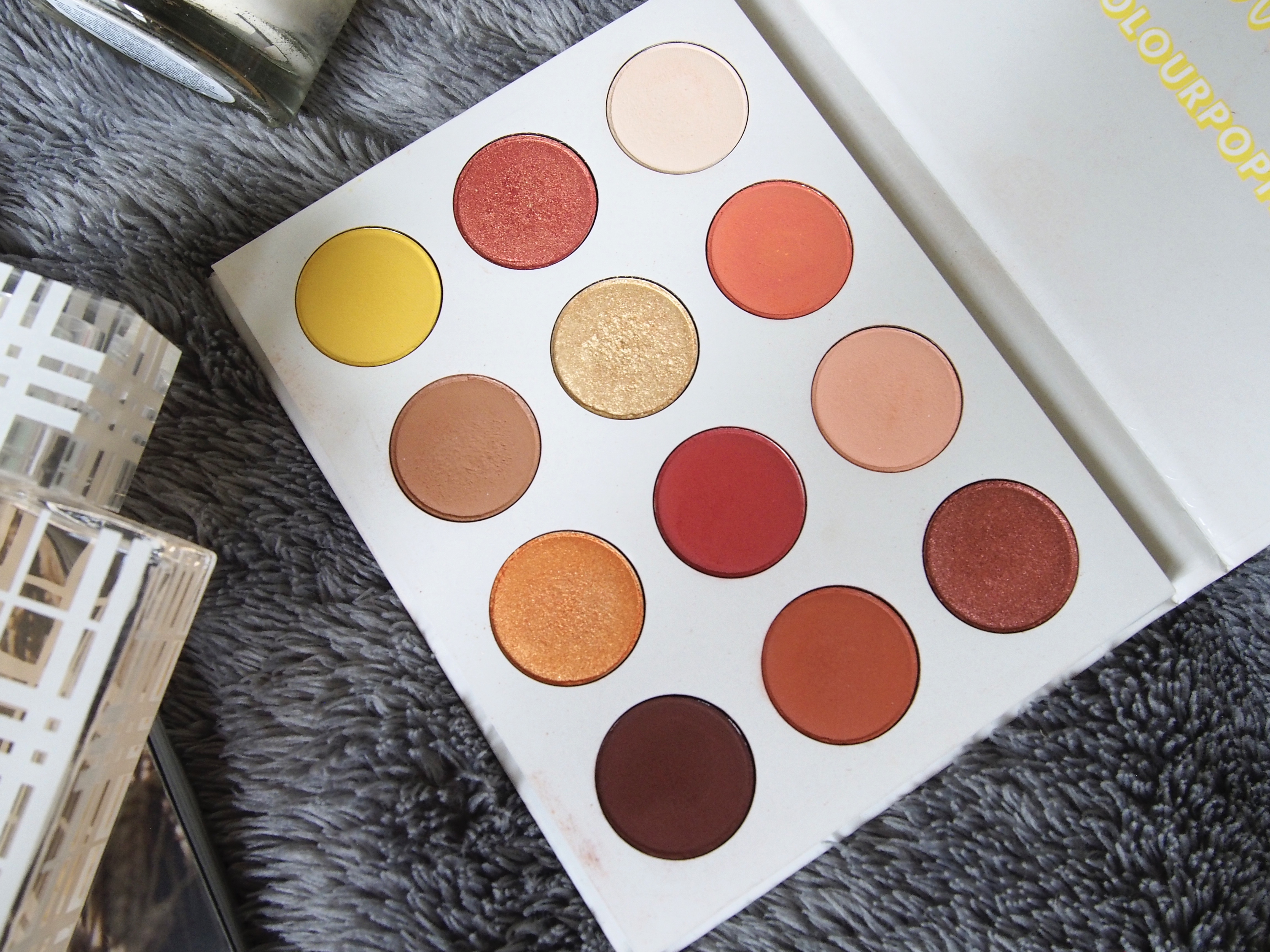 Autumnal colors are also making me more excited about this time of year.  In makeup and in clothes, these colors are getting me in that cozy Fall mood.  Colors like bright yellow, crimson shades, and brick red are inspiring me to brighten up my wardrobe and makeup.  The leaves are nearing these shades and I can't wait for some beautiful Autumn hikes.  Also, the blanket as the background has been the best during this transition of the seasons.  My room feels much more cozy with this placed on my bed and it's the softest blanket I've ever owned.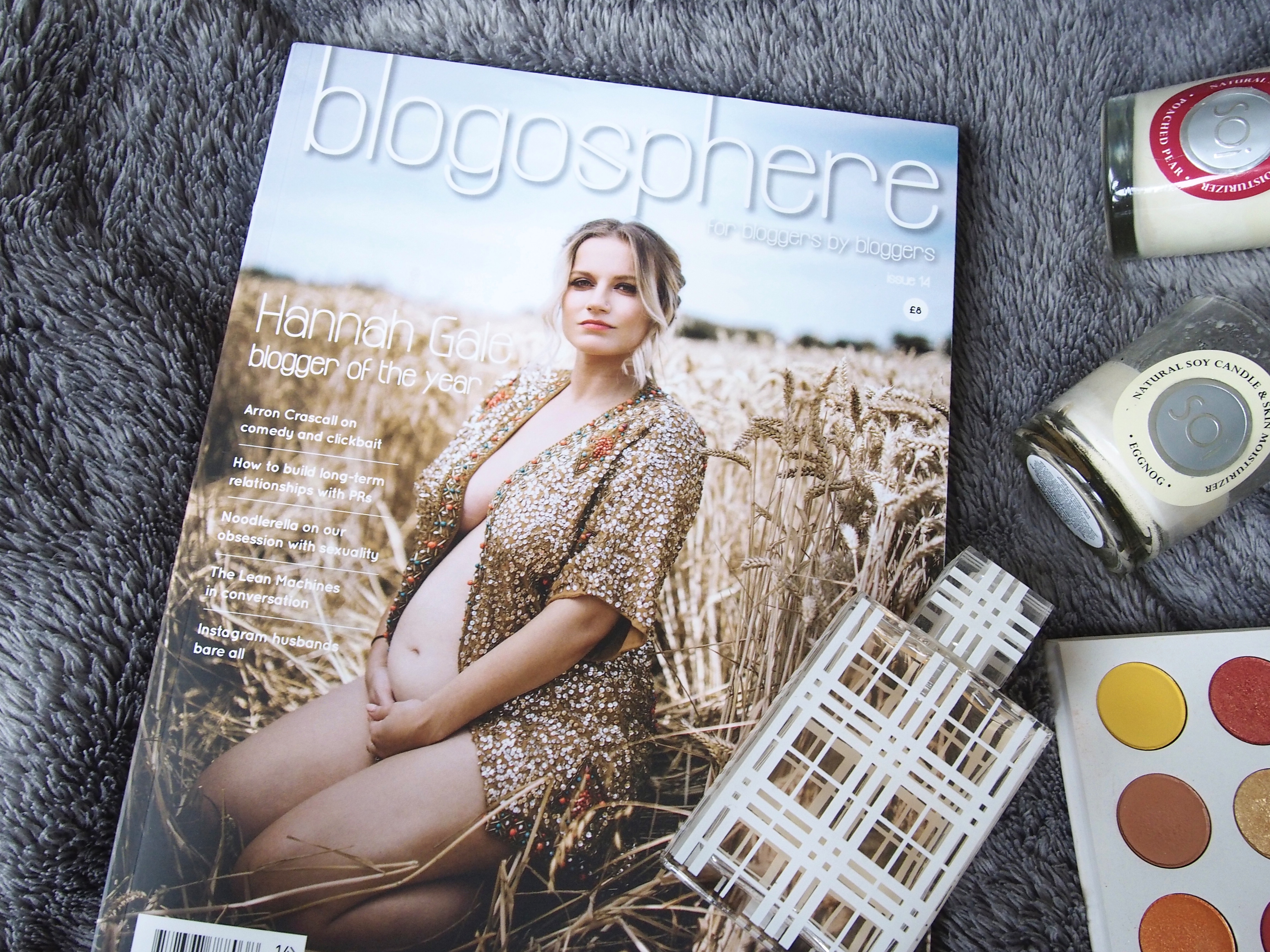 Finally, how Autumnal does this Blogosphere cover look?!  This is sadly the last issue I'm getting but I'm so glad I got this one because it is all the best … bloggers (best food, best book, best beauty etc).  Blogosphere does this so well as to not just reiterate the popular bloggers.  They really take into account their audiences favorites with voting and showcase some amazing bloggers that aren't insanely popular already.  This magazine is so inspiring to me because of all the amazing and creative articles it has. I'm writing a post on a review of the magazine so look out for that very soon!
Happy Autumn!
Pinterest | Bloglovin' | Twitter | Tumblr
SaveSave